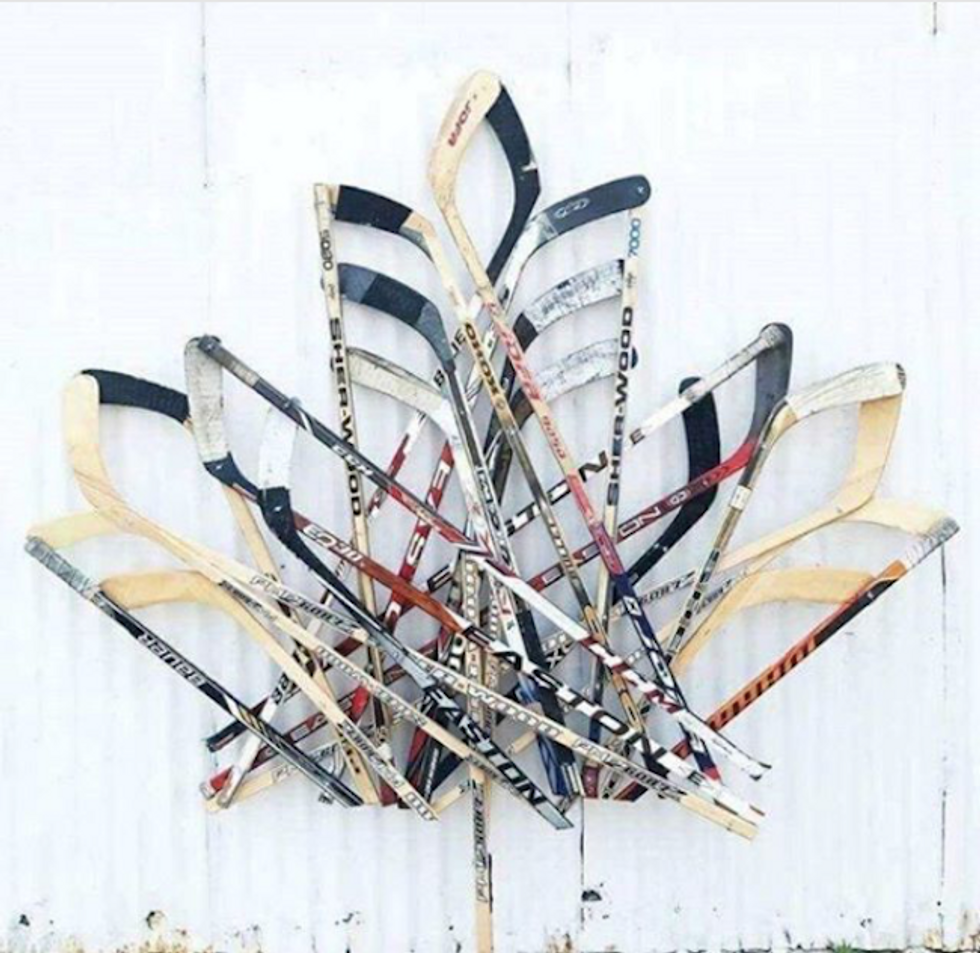 People across the nation (and nations) are propping up hockey sticks outside their doors in honour of the 15 Humboldt Broncos players and support staff who lost their lives in the horrific collision in Saskatchewan.
---
TSN radio broadcaster Brian Munz in Winnipeg appears to have started the trend, when he shared a photo of a hockey stick and message from one of his friends which read:
"Leaving it out on the porch tonight, the boys might need it… wherever they are."
And now, in homage, photos of sticks lined up outside people's homes keep trending with the hashtags #PutYourStickOut and #HumboldtStrong. Here are some of those messages of hope and solidarity, each in honour of those we lost.
For Parker Tobin, 18
For Darcy Haugan, 42
For Brody Hinz, 18
For Logan Schatz, 20
For Jaxon Joseph, 20
For Adam Herold, 16
For Mark Cross, 27
For Tyler Bieber, 29
For Stephen Wack, 21
For Logan Hunter, 18
For Conner Lukan, 21
For Glen Doerksen, 59
For Evan Thomas, 18
For Jacob Leicht, 19
For Logan Boulet, 21
If you're looking to help support the survivors and families of the team, you can visit The Humboldt Broncos' Go Fund Me Page to make a donation.
Community