---
The housing market in Prince Edward County has been invaded by 'cityots' who are scooping up properties and converting them into short-term rental accommodations (STAs) to the detriment of locals.
At least, that's according to some who live there.
The presence of outside investors from cites like Toronto and Ottawa is explained by the fact that Prince Edward County is one of Ontario's hottest tourist destinations, but it nevertheless begs the question: has the rush to capitalize on the county's relatively nascent tourism phenomenon driven up the cost of living for locals?
Tarik Eldjama, a physician in Picton who's moving back to the Ottawa region for familial reasons, says investors from without have adversely impacted county life.

"I'm leaving for family reasons but I'm also having recruitment issues because of the living situation here, so I wonder how sustainable it would have been anyway," he said. "There's a shortage of houses available on the market and that's driving the price of housing up to a point where it almost doubled in five years. The cost of renting or maintaining a rural property is ridiculous because most of the houses are at least 100 years old and it discourages a lot of people to come into country to buy a property to live there. Most properties that are sold become short-term accommodations that are used as housing for six months of the year, which makes it hard for people to find affordable places to live. Finding a three-bedroom home here would be similar to Toronto, which is almost $3,600 a month."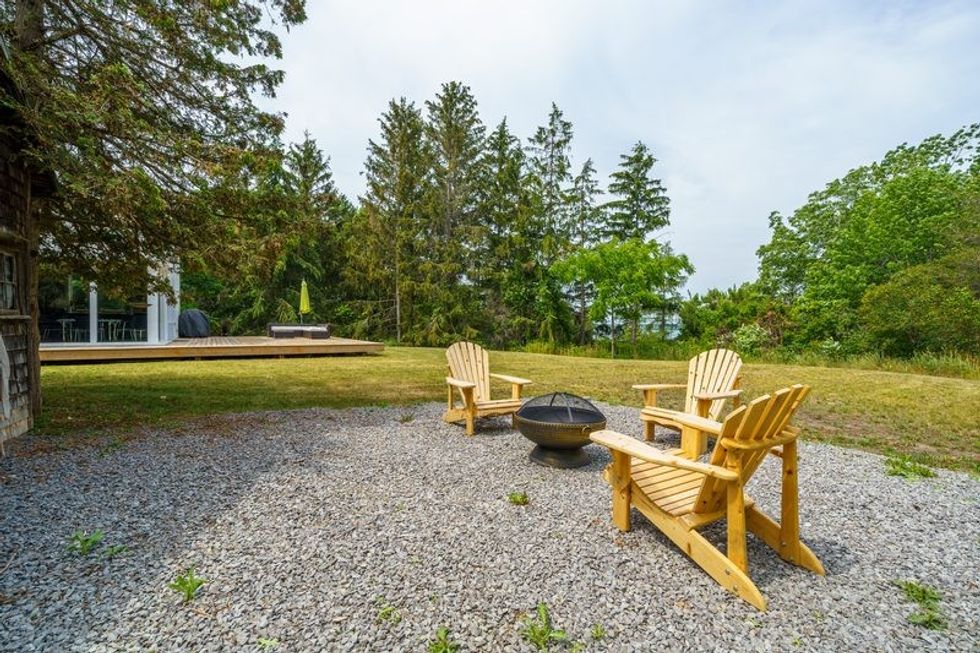 Most housing investors in Prince Edward County are from Toronto, a city where rental income hasn't carried mortgages in years, and Ottawa, now one of the most economically propitious mid-sized cities in North America where home equity is surging. Given that housing is touted as one of the best ways to plan for a retirement nest egg in Canada, it might be little wonder that cheap homes in high-demand areas are being scooped up. In Eldjama's case, recruiting medicine school graduates to Picton is proving difficult -- Eldjama reminds that physicians are remunerated well, but not straight out of med school, compounding his dilemma.
"It's hard to keep anyone in the county because, regardless of the position you have, the cost of living increased compared to before. Whether you're a nurse, physiotherapist or a clerk working at the hospital, the cost of living makes it so that you have to move out of the county and commute if you want to practice," he said.
"People I know moved to Nappanee and Belleville because it's cheaper. And because of new investments coming from outside of the county, everything is going up," Eldjama continued. "People originally from the county can't afford to live here, so they move out."
Public transit infrastructure is non-existent in Prince Edward County, and with inflation driving up petroleum prices to unprecedented heights, commuting to an unskilled job in the county becomes especially daunting.
Eldjama likens Prince Edward County's successful tourism industry, which has exploded in the last seven or eight years, to 'Dutch Disease, a theory which posits that one superlative economic sector is ultimately deleterious for the remainder of the economy.
Davelle Morrison, a Broker with Bosley Real Estate, told STOREYS that Toronto investors have been in Prince Edward County for a very long time, although admittedly in far fewer numbers than today. But their adverse impact on the county's housing market is recent and coincides with the COVID-19 pandemic, which drove Canada's central bank to plunge its overnight interest rate to an historic low that inadvertently catalyzed a housing rush. Morrison says many people who purchased in the County intend to live there either immediately or eventually.
"Some are moving there permanently and also moving their businesses there. Imagine selling a million-dollar house a couple of years ago and buying a $500,000 house in Prince Edward County and having another $500,000 clear to start a business in a smaller market with less competition," Morrison said.
"It's been like that for years, but during COVID in 2020 I was getting calls like crazy from people who wanted to buy in the County to relocate there full-time, while others would call to buy secondary properties. Prince Edward County's council put a moratorium on turning a property into a short-term rental full-time in September 2020, so the growth in that market hasn't entirely been people turning homes into Airbnbs."
Prince Edward County has 826 official STAs, but Morrison believes the number is closer to 1,200. She also noted that Ontario's Landlord Tenant Bureau (LTB) is unreasonably lenient towards renters and that dissuades investors from renting properties on long-term leases.
Of course, that isn't the only reason. The spread between short- and long-term rentals in tandem with sky-high demand for the former won't disabuse landlords from participating in the market.
"Even if people stay there six months of the year and it stays empty for the other six months, you make a lot more money than on a long-term rental. The difference between what people charge on short-term versus long-term means you'll never get short-term rental people to stop because the money is so much greater. Plus, under LTB rules, owners don't have control of their property and that drives them into the short-term rental market," Morrison said.
"During high season, the place we have in the County reopened in June because of COVID regulations and we were getting full bookings until the end of October because people wanted a getaway to the County, especially because international travel was restricted. They couldn't leave the country, so they went to Sandbanks Provincial Park because the beach there looks like it's in the Caribbean. But demand was so high that some people would only drive in for the day because they couldn't find a place to stay."
Jim Hartley, Owner of Hartleys Tavern in Picton, is among a few forward-thinking business owners who understood that staffing issues would invariably worsen as a consequence of the long-term rental housing shortage, so he, too, jumped headlong into the market. Having purchased the building in which his restaurant is located, Hartley rents upstairs apartments to staff during high season.
And, considering Hartley owns a restaurant, a business notorious for its razor-thin margins, purchasing the entire building is akin to reinvesting in his business.
"To put seasonal staff in becomes an issue when you can't buy a building," Hartley said. "The housing market here has not slowed down one little bit. People are buying houses sight unseen and turning them into STAs and moving here in five or 10 years. You look at it as causing a housing crisis but what about when they move here and take the STAs off the market? They're planning to become part of the community. The problem is the people who solely bought properties, or the groups of people who bought multiple dwellings, to only use under the STA model."
Hartley added that he frequently serves patrons who find themselves in the lurch because they hadn't booked a place to stay months in advance. Nevertheless, Picton is home to a slew of new shops and restaurants that probably wouldn't have opened before tourism began surging.
"So now the quality of life is you have places that wouldn't have existed before," Hartley said.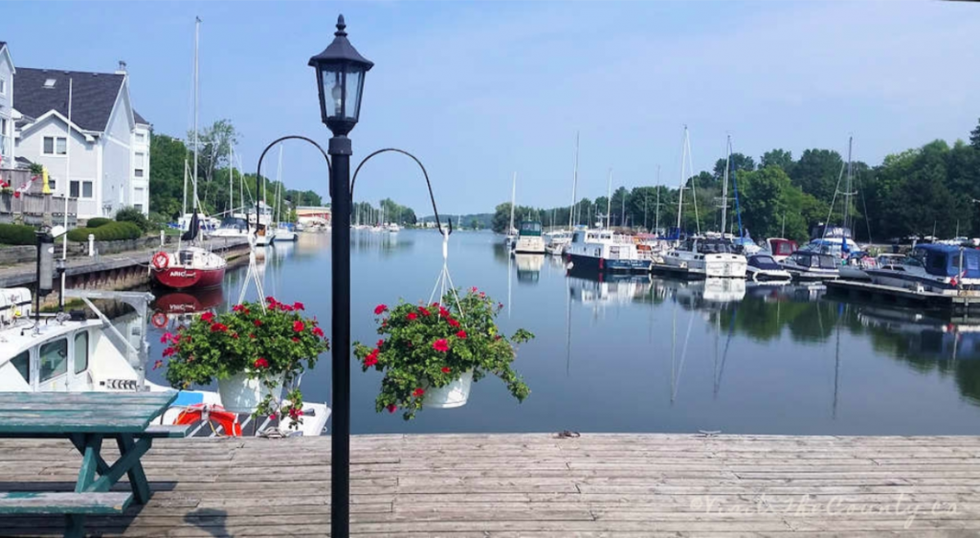 Town of Picton (Photo courtesy of Prince-Edward-County.com)
Jordan Malka is the owner of Beacon Bike+Brew on Main St. in Picton, a cafe that doubles as a bicycle repair shop that opened two days before Canada Day in 2019. While conscientious of Prince Edward County's growing pains, Malka remains pragmatic. He managed Drake Devonshire when it opened in Wellington a few years ago, before the county's housing problems began, and he says that it was difficult to find staff even then, ergo, blaming it all on growth is myopic.
"I would say [blaming everything on low rental inventory] is a little drastic; there are still properties out there, but there are 25,000 people who live in Prince Edward County and the quality of life hasn't really changed apart from people being upset they can't go to the park as much as they'd like to in the summer," Malka said. "The transient seasonal staff who hope to come in season after season is challenged, but as for a major lifestyle change, if anything, a rising tide lifts all boats.
"There's a growing tax base for better services in Prince Edward County; we have the highest level of food insecurity in the province, so there's more focus on getting resources to people who need it who are here; the lack of affordable housing isn't unique to where we are -- there's no rental inventory in Belleville, Trenton, Nappanee, or Kingston until you go around Brockville, so it's difficult to say the quality of life has depreciated drastically for the 25,000 people who live here."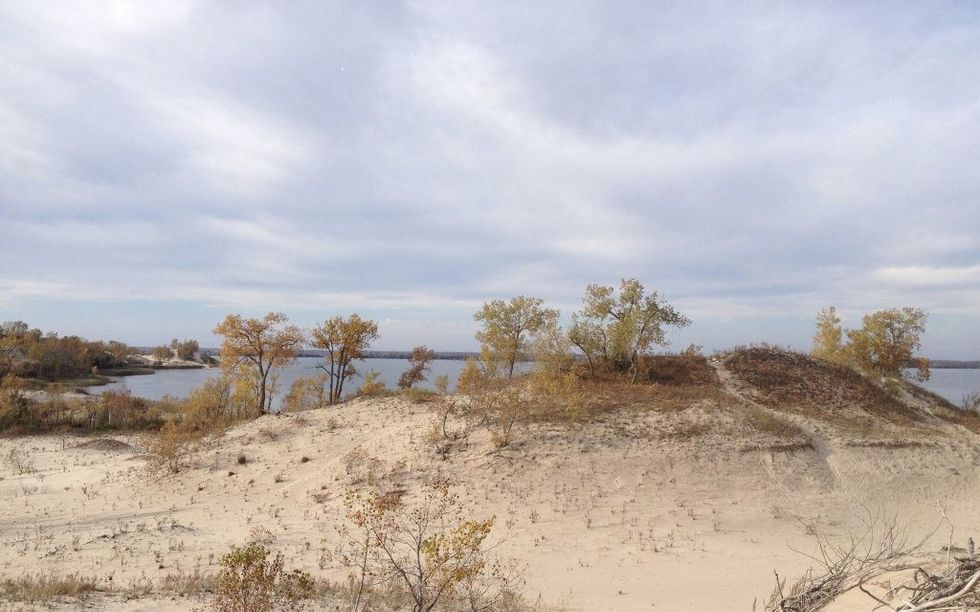 Sandbanks Provincial Park/FB
Malka added that the LTB ensures long-term tenants aren't squeezed by the county's high rents. Moreover, new subdivisions are planned, bringing in new supply, including affordable housing, which will probably make more of an impact in a rural area like Prince Edward County than a metropolis like Toronto. A transit plan is also in the works and established physicians have moved into the county, reducing the years-long waiting list.
Having worked in the local restaurant industry, Malka says that, unlike major centres, Prince Edward County has never had the young lifeblood that the service industry typically relies upon.
"It's easy to sell the correlation between a lack of long-term rentals and a lack of staff in the service industry here, but there isn't much here if you are young. Once you graduate high school here, you usually leave," Malka said, adding that young adults see post-secondary education as a way to leave the nest.
"Things are happening here like boots on the ground, the additional services, new businesses, new retailers, restaurants and employment opportunities -- the library is expanding and public spaces are getting injections of money for new infrastructure, so there's a larger tax base and things are getting better. HJ McFarland Memorial Home is the long-term care facility in Picton and it's getting renovated, so there's money going into the town's coffers. We're not shrinking here."
Like Malka, Hartley welcomes the growth, although he's cognizant that, for it to be healthy and sustainable, it cannot arrive with the force of a tsunami. And while he doesn't believe it has, growth must be finite.
"I think the growth is a good thing but I have to say there's a point where enough is enough," he said. "As long as infrastructure can bear it, it's a good thing, but when you get to a breaking point and, for example, the county has to spend millions to update the water system because more people have come and they have to build, maybe we have to cap it off. I would like to see it taper so that it's enough growth. We can't become like Vaughan, ON -- house after house after house -- we have to keep the charm of staying the county."
Real Estate News