Sold
Pamela Anderson Sells Malibu Beach House for $11.8M, Settles into Life in BC
It looks like Pamela Anderson is officially a full-time Canadian resident, after the recent sale of her sleek and sustainably made Malibu Colony home.
After calling the stunning property at 23445 Malibu Colony Road home for 21 years, the Canadian-born model, actor, and activist has sold the sophisticated four-bedroom beach house for a cool $11.8 million. With an original price tag of $14.9 million, it had sat on the market since spring.
Located in the ultra-exclusive and celeb-filled Malibu Colony gated community, the airy teakwood-designed home "melds a perfect balance of elegant design, thoughtfully sourced elements, sustainable living, and quintessential beachside lifestyle to offer a coveted legendary estate," according to the listing.
Anderson originally purchased the site and its previous home for $1.8 million in 2000, before dropping another $8 million into transforming the property in a decade-long renovation project, according to The Wall Street Journal.
Reflecting that easy, breezy – but completely sophisticated – Malibu lifestyle, the home features walls of glass and a wide-open living and kitchen area with custom cabinetry and a large central slab island.
Up an easy-on-the-eyes floating staircase, you'll find a main bedroom suite with a fireplace, a sauna, and a private terrace with panoramic views.
Offering all the trappings of a celeb-worthy Malibu escape, the home features a platinum-tiled pool with a bar area, outdoor lounge and entertainment spaces, a vegetable garden, a fire pit, and a gated pathway to a soothing lagoon.
The property also features a separate one-bedroom guest house.
The sale of the home reflects Anderson's desire to once again call west coast Canada – where she lived long before her Baywatch days – home, as she settles into life with her new husband Dan Hayhurst, a local contractor. The pair recently announced their upcoming HGTV series, Pamela Anderson's Home Reno Project. The series will see the couple fulfill Anderson's lifelong dream of transforming her late grandmother's abandoned legacy property into a spot she and her family can permanently call home.
Despite her seemingly relentless work ethic, the star isn't hurting for cash: the Malibu home could have broken records for the colony with its more than $4000 per square-foot price tag.
Specs:
Address: 23445 Malibu Colony Road
Type: detached
Bedrooms: 4
Bathrooms: 4.5
Size: 2,762 square feet (living space)
Listed for: $14,900,000
Sold for: $11, 800,000
Agent: Lance Stoute, Barry Cohen Homes
EXTERIOR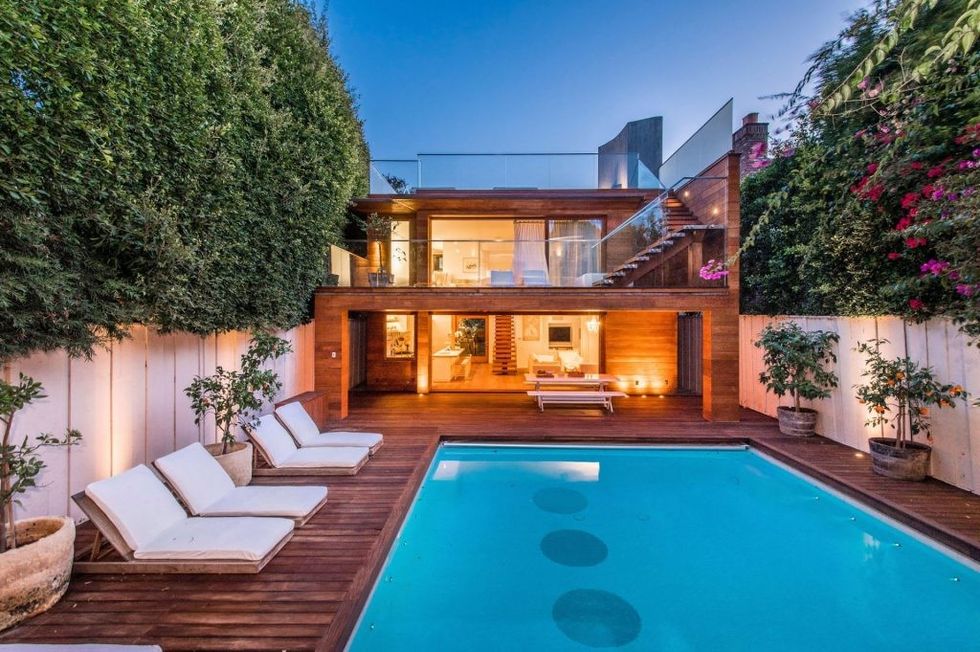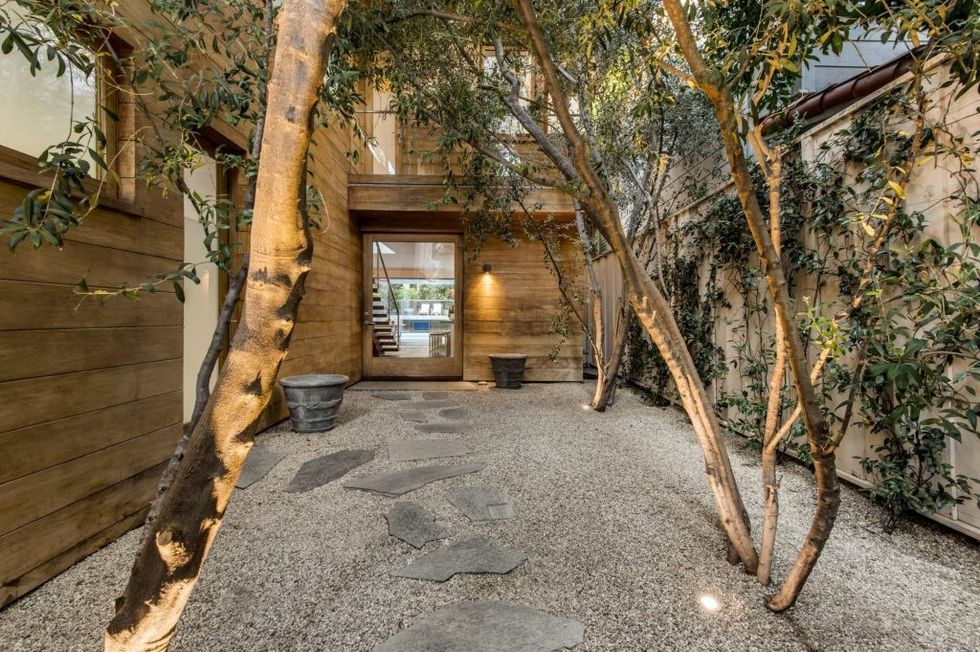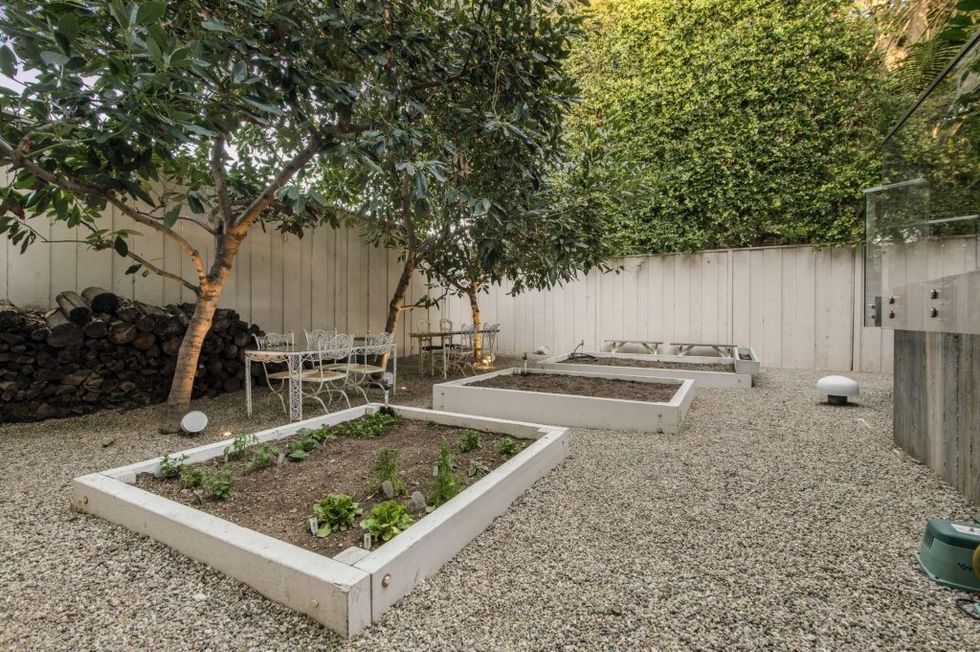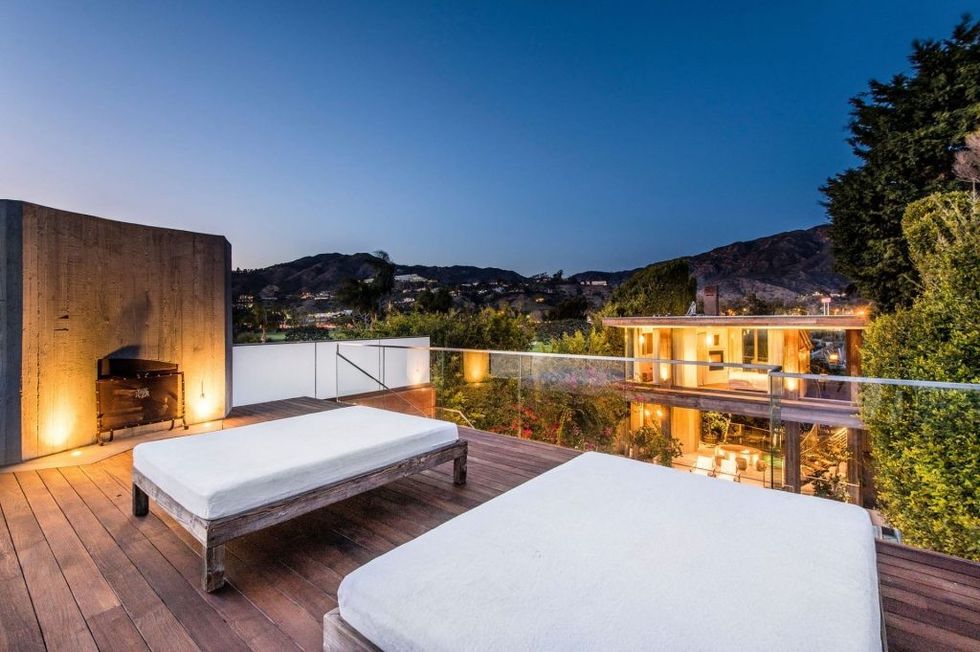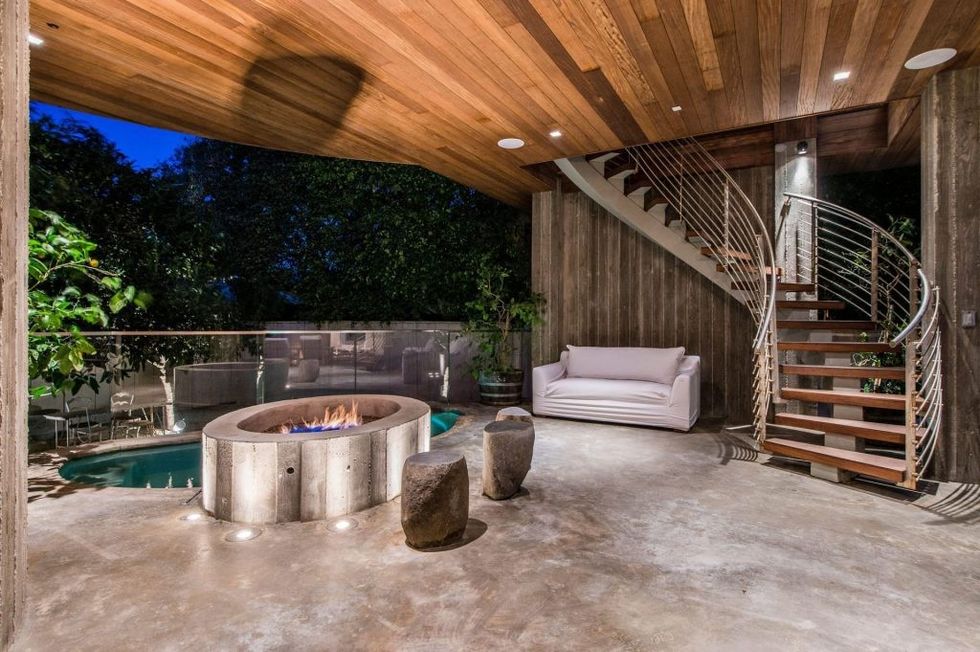 MAIN LEVEL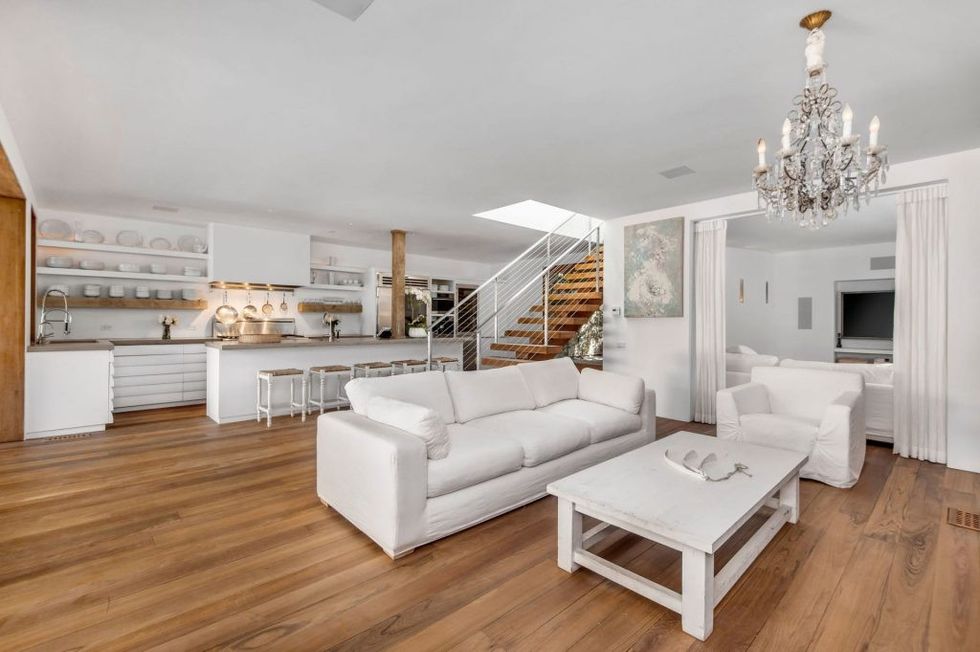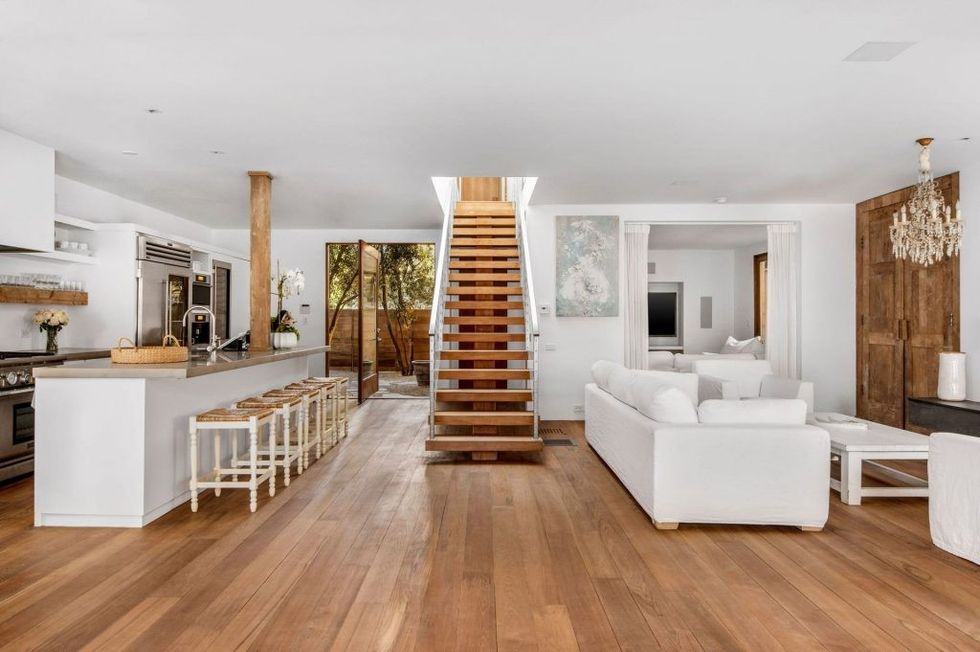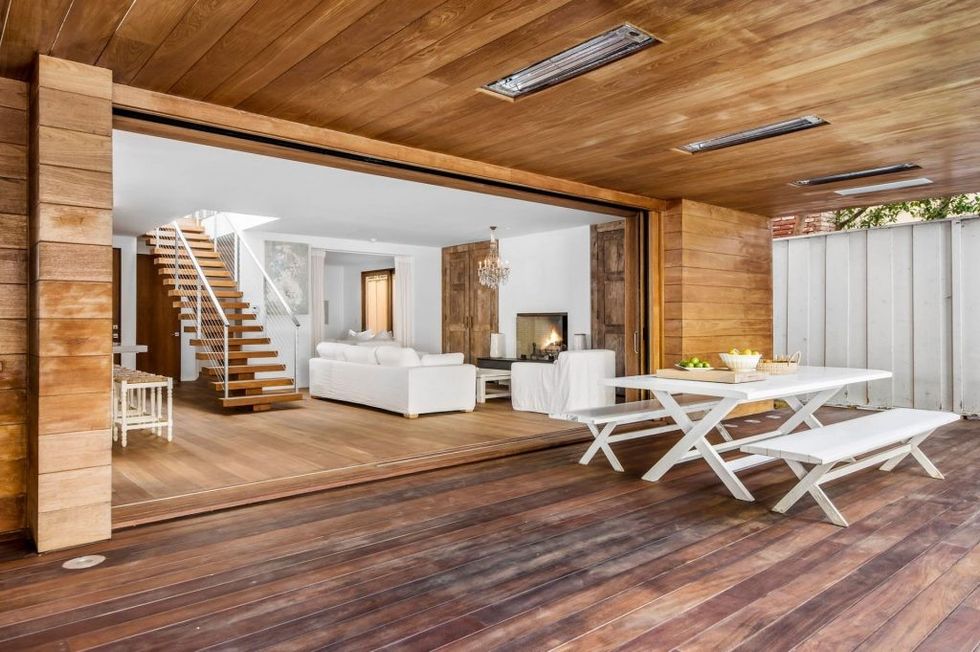 UPPER LEVEL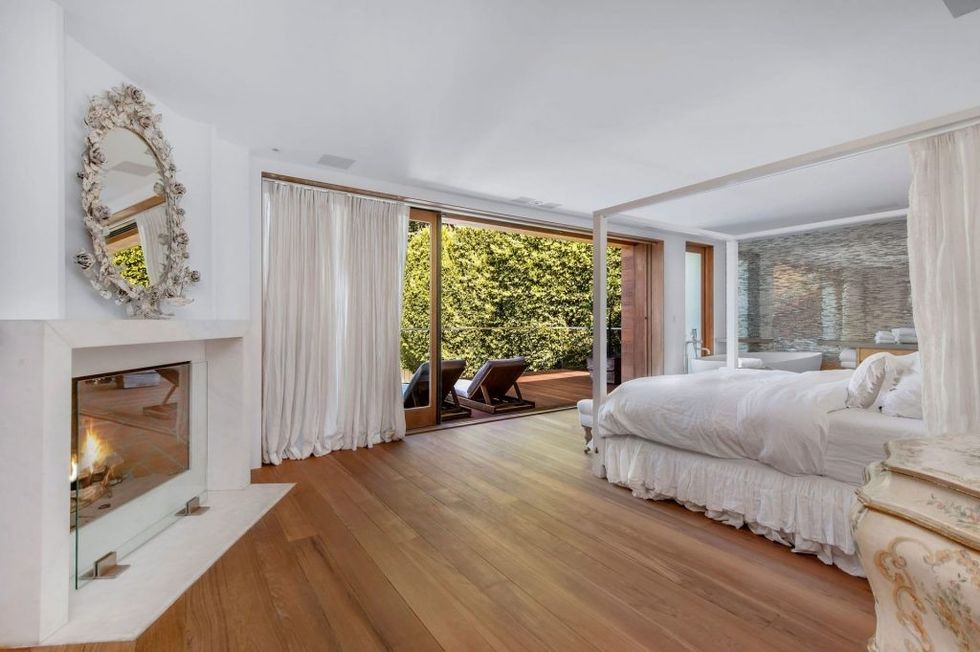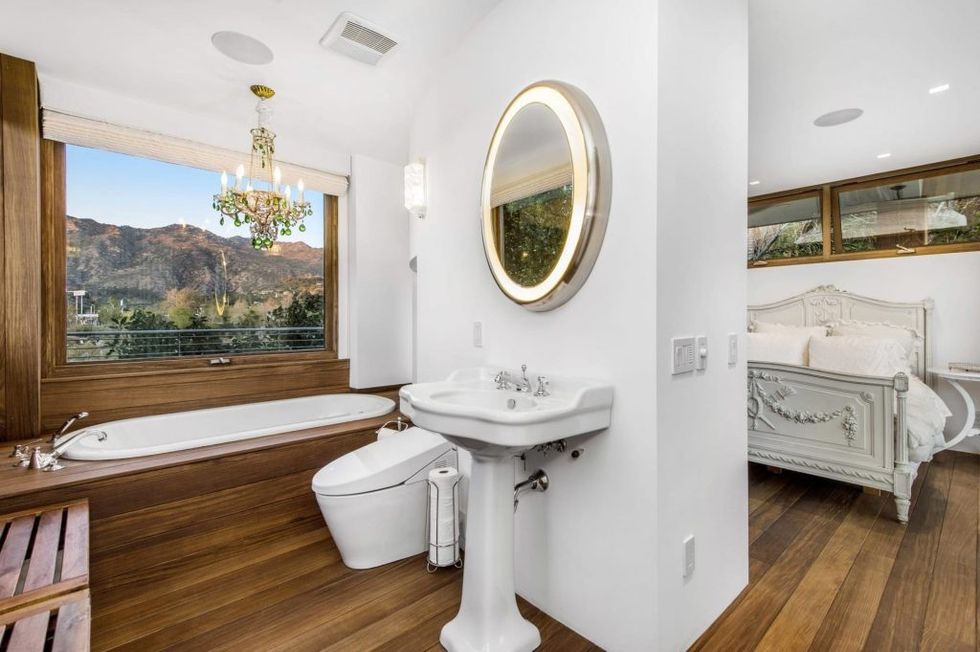 GUEST HOUSE