---
While Canada's population is expected to expand significantly in the coming years, Ontario's in particular could surpass 19M by 2043.
This is according to projections recently released by Statistics Canada (StatCan) forecasting various growth scenarios for all Canadian provinces.
As of 2021, Ontario had the highest population in all of Canada -- approximately 14.8M. Ontario also had the highest growth projections of all Canadian provinces. In a high-growth scenario, Ontario's population could climb as high as 21.1M by 2043. At a minimum, the low-growth scenario sees the population nearing 17M.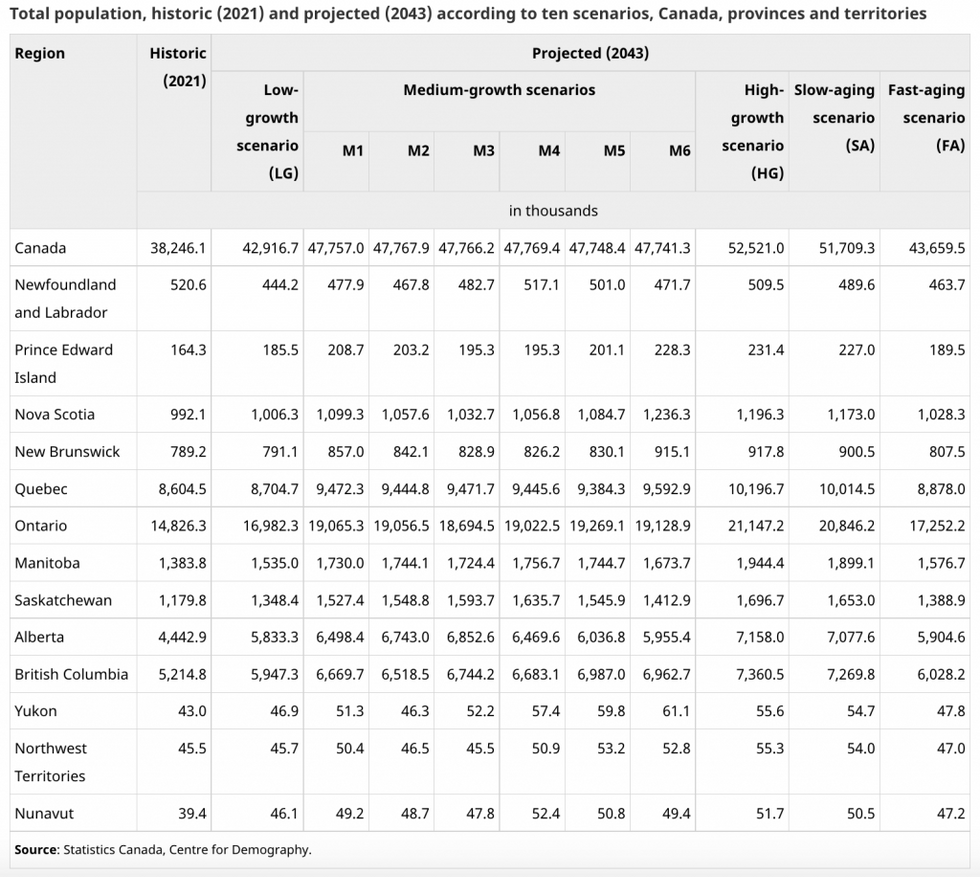 While population growth is largely regarded as a positive, such a drastic increase could exacerbate issues that the province is already facing.
One of the main points of concern is housing. Ontario's real estate market is one of the least affordable in the country; meanwhile, housing demand consistently runs rampant. If Ontario's population increases at the pace that StatCan is forecasting, new and existing residents alike could find themselves with shrunken options.
In fact, a recent report from Smart Prosperity Institute showed that while Ontario is facing a shortage of approximately 500,000 homes, it will need an additional million to meet demand, and it's unlikely that the construction sector has the capacity to add 1.5M new homes by 2031.
And while immigration is no doubt driving up the population and unanswered demand for housing -- Ontario received 198,530 immigrants in 2021, up from 82,963 in 2020 -- it is also a cornerstone of the economy. The province is reliant on immigration to support and shape the workforce, and newcomers will become even more critical to the strength of the population in the future.
According to StatCan's data, Ontario has the largest aging population of any Canadian province, with the number of persons aged 85 years and over expected to increase to 804,300 on the low end and 901,200 on the high end by 2043. As Ontarians age out of the workforce, immigrants will be key in replacing them.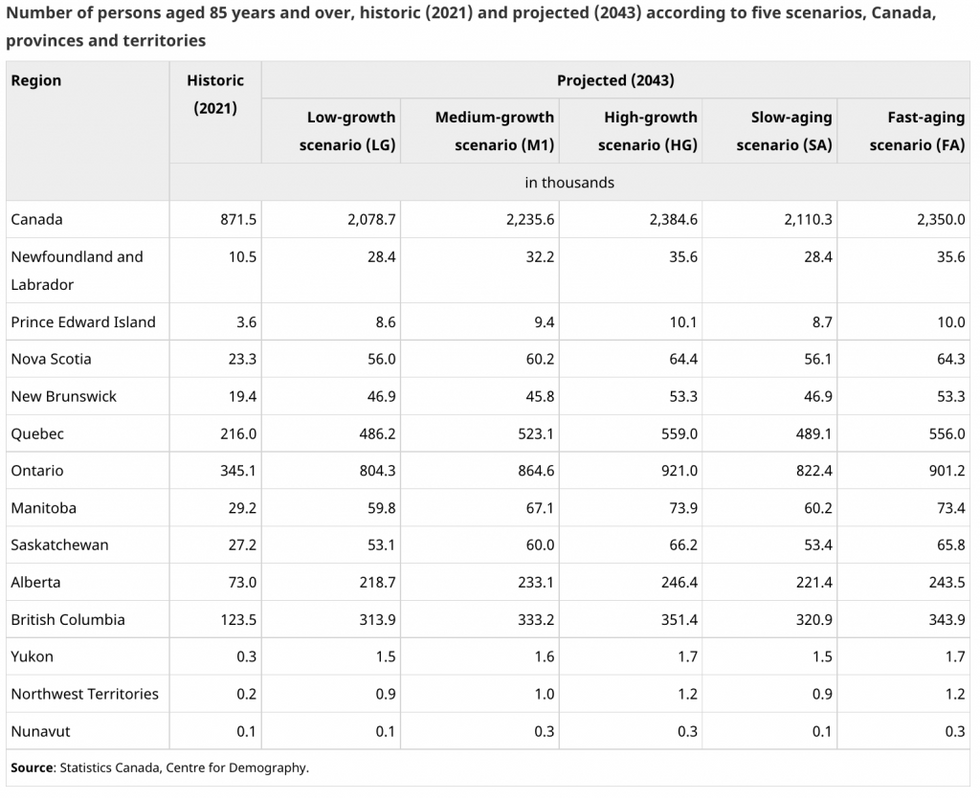 These numbers also raise concerns about whether Ontario has the infrastructure necessary to support its senior population.
While Ontario is set to register the most population growth in all of Canada, Quebec, British Columbia, Alberta, Manitoba, Saskatchewan, and Nova Scotia are all expected to add millions to their population by 2043.
Additionally, StatCan forecasts that Canada's population could reach 42.9M to 52.5M by 2043, and 44.9M to 74.0M by 2068. Canada's population is growing at a greater pace than any other G7 country.
Real Estate News