Real Estate News
Palatial Montreal Estate Sets Highest Recorded Sale During Pandemic
If one thing's for certain, Toronto isn't the only Canadian city with a red hot real estate market. In fact, Montreal's residential real estate market has been seeing strong gains across all property types this summer, particularly the luxury segment, which included the sale of a private estate that set a new benchmark as the highest recorded residential property sale through the MLS in Quebec's history. 
Listed at $20 million, the record-breaking sale closes as Montreal's real estate market soars following the resumption of real estate brokerage activities in May.
According to the Quebec Professional Association of Real Estate Brokers, Montreal reported a significant 46% sales increase when compared to July 2019, setting a new record for the month of July. Following the resumed real estate activities in May due to COVID, this record sale signalled how confident (high-end) buyers are in the long-term fundamentals of Montreal.
READ: Toronto's Famous Integral House Just Sold for $18 Million
Built in 1924, the six-bedroom home, with six full bathrooms, two powder rooms and one powder room in the pool cabana has been fully restored to merge classic European architecture with stylish contemporary designs, bespoke furnishings, and world-class comforts, including a 14-car garage and saltwater pool.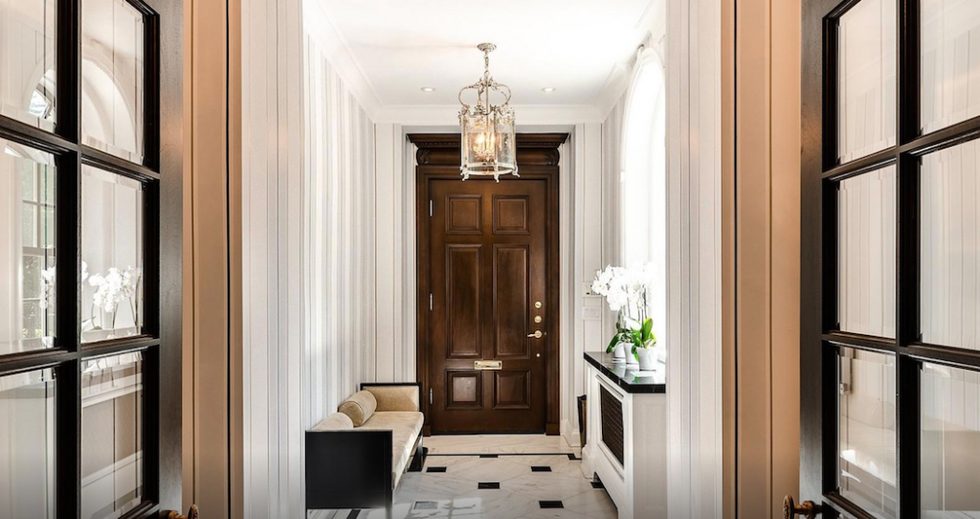 Situated on almost 30,000 square feet of landscaped grounds, the estate, which is located in the heart of Montreal, features world-class modern features and amenities such as a fully equipped chefs kitchen with adjacent caterers kitchen, and a private multi-level backyard featuring a saltwater pool, stone terraces, and a custom stone fire pit.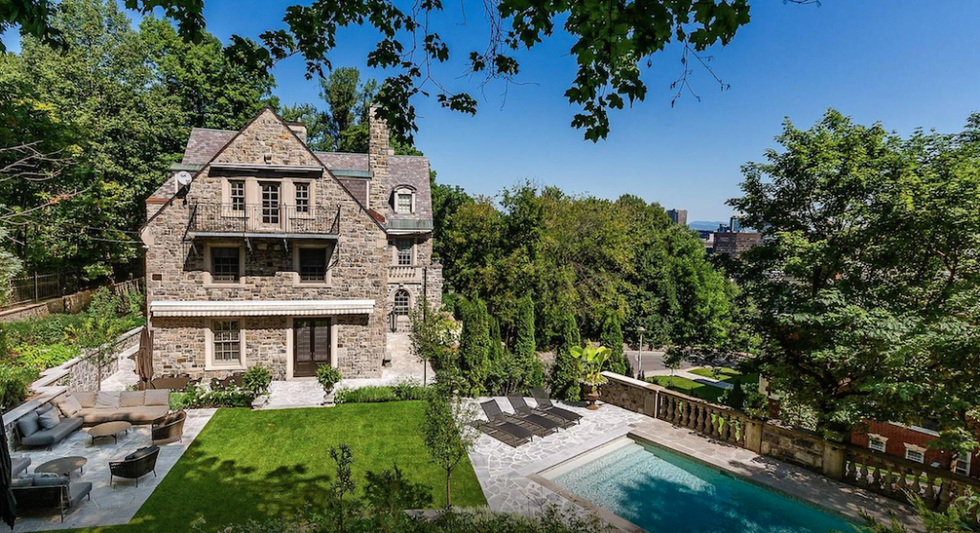 "The Montreal real estate market, as well as major metropolitan markets such as Toronto and Vancouver, saw significant gains in the first months of 2020 before COVID-19 disrupted their momentum," says Don Kottick, President and CEO of Sotheby's International Realty Canada.
"We're now seeing pent-up consumer demand surge into new activity. In addition, global uncertainty is firing up new demand for real estate in key Canadian markets including Montreal, not only amongst locals, but from buyers from the US and overseas who are seeking sanctuary and a secure financial investment."
This sale comes as Toronto's real estate market also continues to see record-breaking activity, with July shattering the city's all-time sales record as 11,081 homes changed hands.
According to the Toronto Regional Real Estate Board (TRREB), existing-home sales in the Greater Toronto Area (GTA) jumped 29.5% compared with July 2019, hitting a new record high for the month, while on a preliminary seasonally adjusted basis, sales were up by 49.5% compared to June 2020.
What's more, the MLS Home Price Index (HPI) Composite Benchmark was up by 10% in July year-over-year, while average home prices were also up 16.9% from a year ago to $943,710. On a preliminary seasonally adjusted basis, the average selling price was up by 5.5% compared to June 2020.
As the Canadian real estate market continues to rebound following COVID, the record-breaking activity in both Toronto and Montreal signals how confident buyers are becoming following months of uncertainty.