The plans to build a mid-rise, mixed-use building that would house a luxury boutique condo in Toronto's Annex neighbourhood on Davenport Road have been resubmitted to the City for approval.
Earlier this month, a Site Plan Approval (SPA) application was submitted to redevelop the property at 350 Davenport Road, just south of Dupont, with an 8-storey, mixed-use residential and commercial building.
---
READ: Three Downtown Cresford Condo Developments Go into Receivership
Plans for the project were initially submitted by BBB Architects back in 2015 and have since been resubmitted multiple times over the years before culminating with the most recent SPA submission.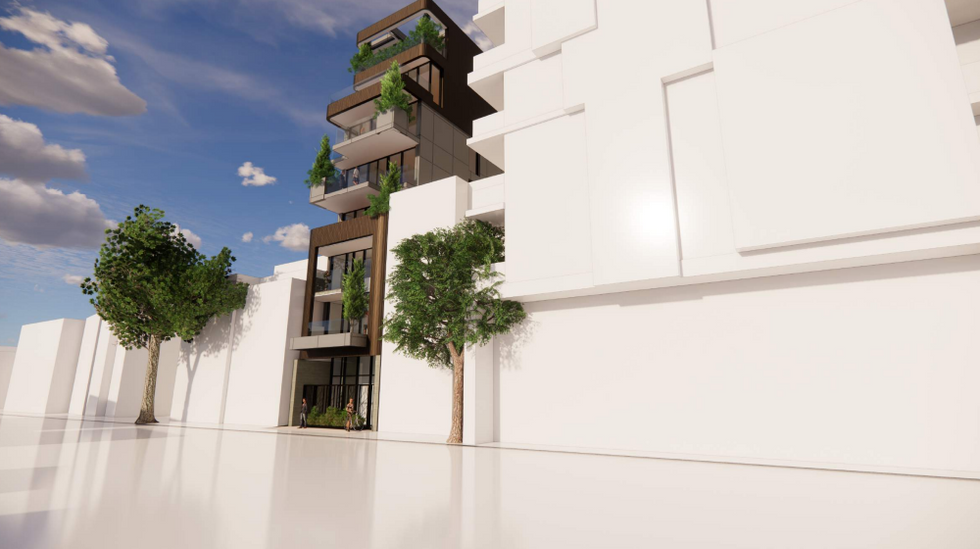 Rendering submitted to the City of Toronto
The new plans call for an increase in the building's height, rising from seven to eight storeys to approximately 30 metres. According to the submitted documents, the building would house six residential units, a small commercial area, and below grade level parking.
Renderings submitted to the City of Toronto show a very narrow building tucked amongst the neighbouring brick commercial properties on either side.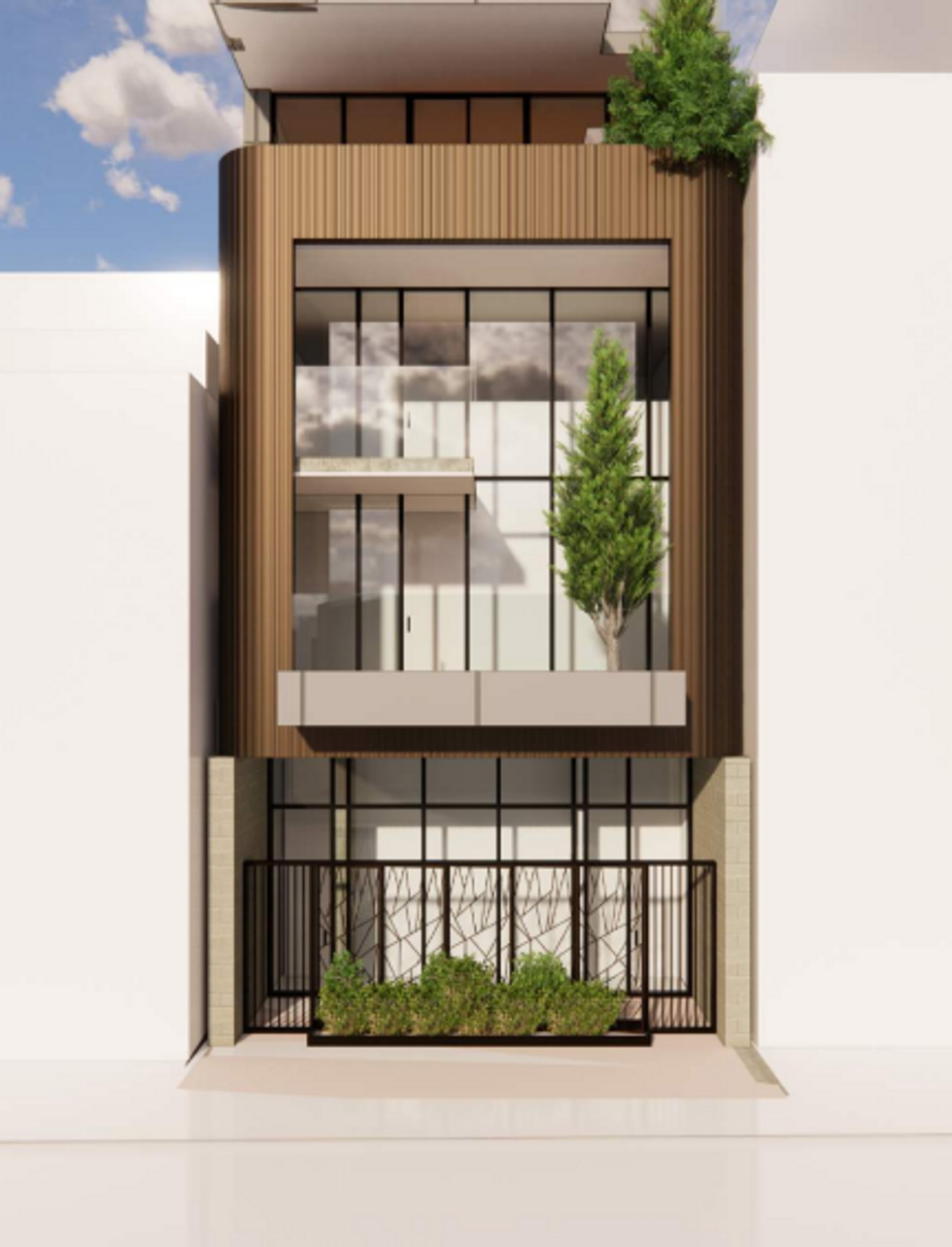 Rendering submitted to the City of Toronto
A total gross floor area of 1,391.6 m² is proposed primarily as residential, but the submitted plans say the building would also feature a two-floor 117.1 m² retail space that could be accessed from Davenport Road.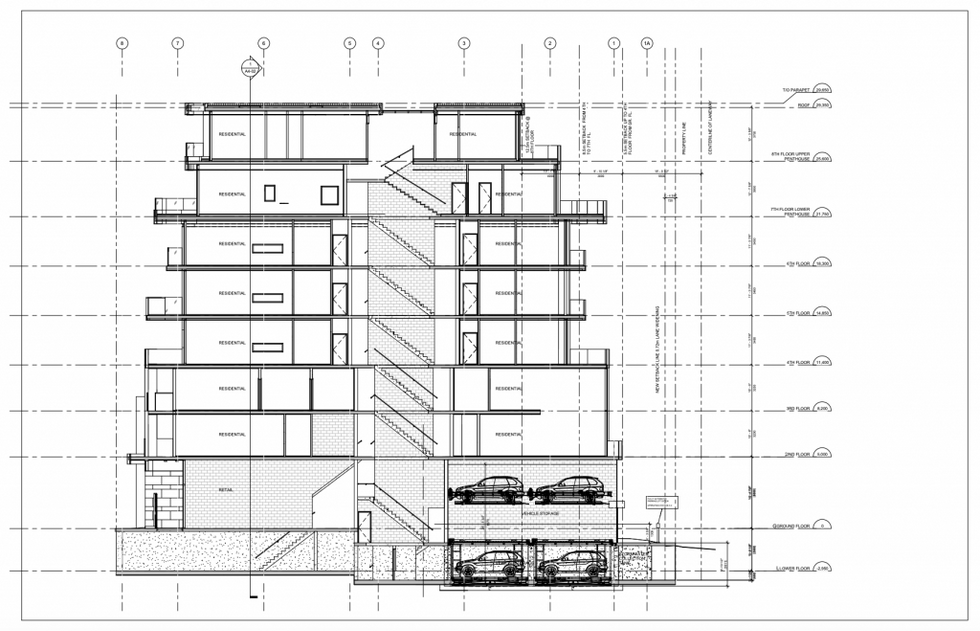 Rendering submitted to the City of Toronto
The plans also include eight parking spaces in a stacker system, that could be accessed from the rear laneway, while eight bicycle parking lockers are housed on the single underground level.
Future Developments