We're already halfway through the work week, which means it's time to start planning for the subway stations that are scheduled to close this weekend.
This weekend, riders should be aware that there won't be service on Line 1 between Sheppard-Yonge and Eglinton stations on Saturday, March 14 for maintenance work. As a result, four subway stations will be closed for the entire day.
---
READ: What Metrolinx and the TTC Are Doing to Protect Customers from the Spread of Coronavirus
The TTC says shuttle buses will operate during the scheduled closure and customers requiring Wheel-Trans can speak to any TTC customer service employee to request the service.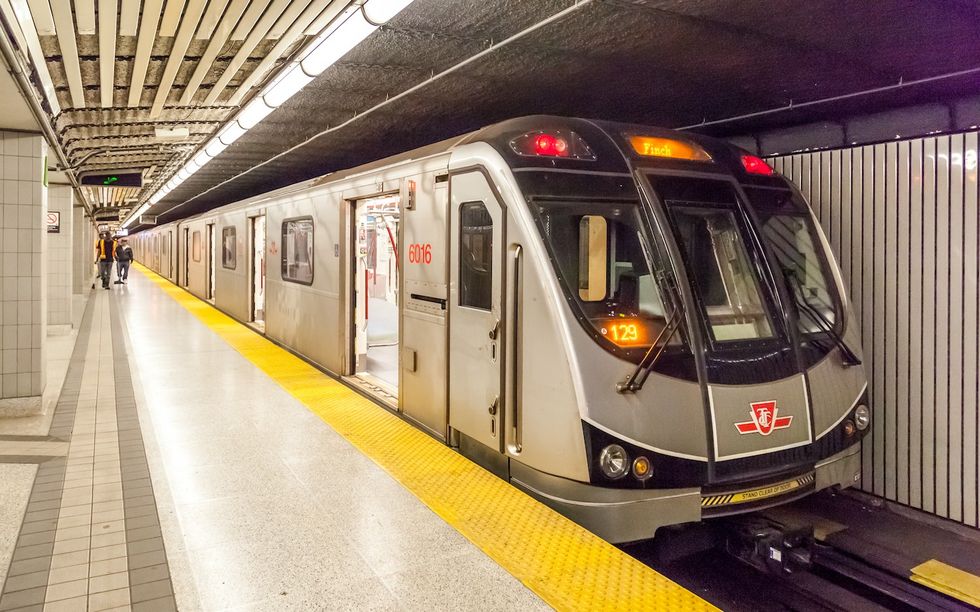 TTC/Shutterstock
Additionally, as the number of confirmed coronavirus cases continues to increase in the city, the TTC is taking active steps to ensure vehicles and subway stations are clean for customers.
This includes an increase in "end of line" vehicle cleanings, daily sanitizing and wipe downs of handrails and straps on vehicles and in stations. This includes handrails on stairs and touchpoints in public washrooms.
As health officials say the spread of the virus is inevitable, the TTC says it is in frequent contact with health experts to ensure they are taking all the necessary steps to protect the public.
Toronto