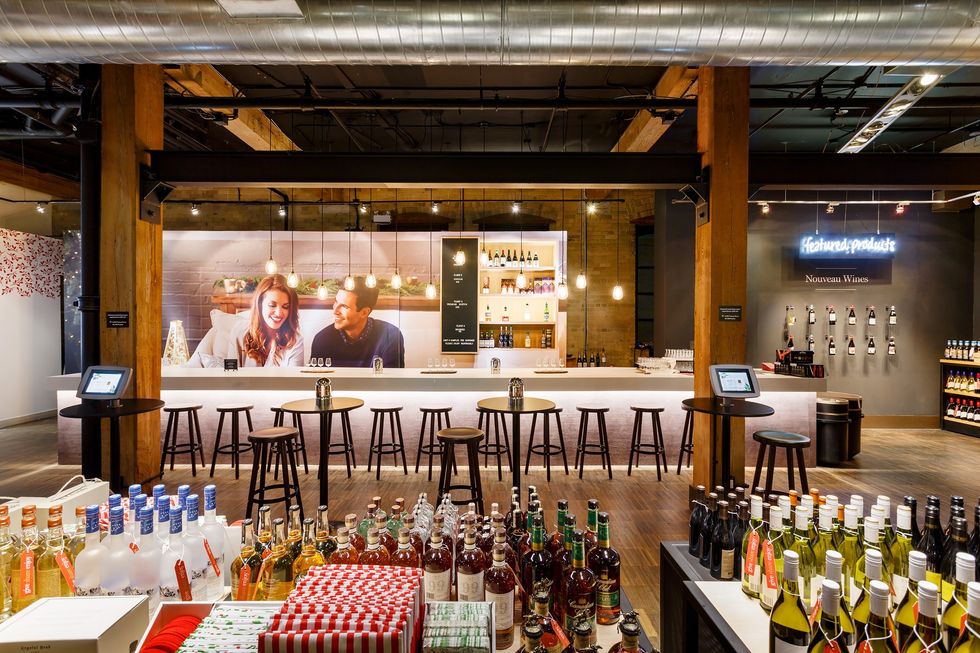 The LCBO's first-ever pop-up shop is open until year's end in King West Village. Patrons can enjoy a digital booze-buying experience, accompanied by workshops and live music. (All photos courtesy of Greg Pacek and II BY IV DESIGN)
Hurry up, Toronto. You don't have much time.
---
This LCBO pop-up shop isn't open for much longer, shuttering Dec. 31. In an effort to connect deeper with consumers, the LCBO crafted a "try, buy, experience" tagline, amplifying the shopping experience with tasting flights, an Experience Bar, guest winemakers, live music by local artists and chocolate-making workshops. An inspiring interior designed by II BY IV DESIGN ties it all in with a neat holiday bow.
The design company honours the character and history of the building with the pop-up's distressed wood flooring, exposed brick walls and existing Douglas fir post-and-beam construction. Within tight timelines, the team from II BY IV DESIGN helped build on the LCBO's vision.
Located in Toronto's King West Village at 600 King St. W., this first-ever pop-up shop encourages customers to get digital and learn through a "lift and learn" touchpoint experience. Wine varietals, pairings, tasting notes and more pop up on a screen when scanned or through a mobile app. A number of tablets will be situated among the aisles.
Take a look ...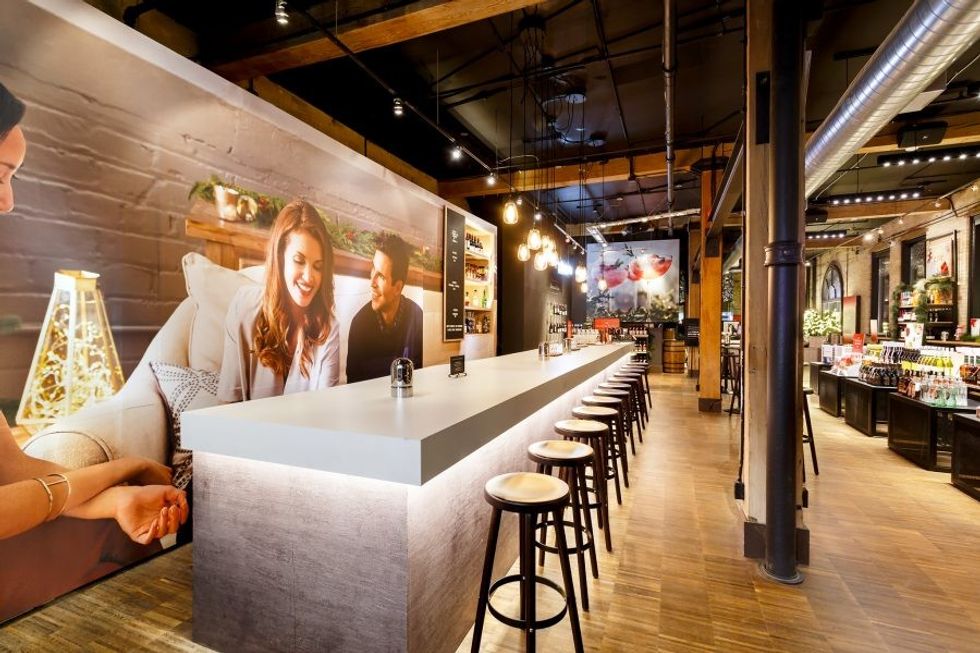 LCBO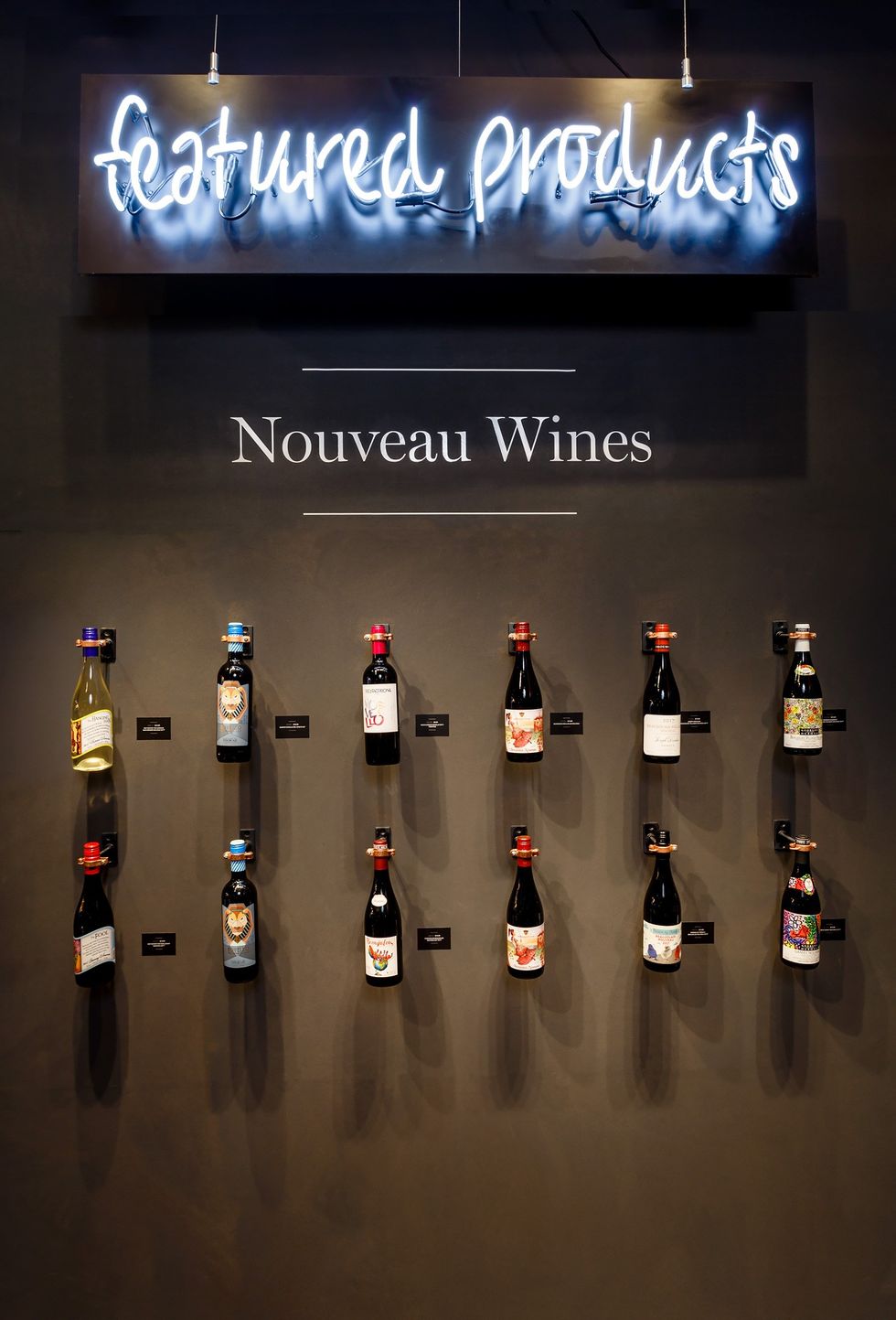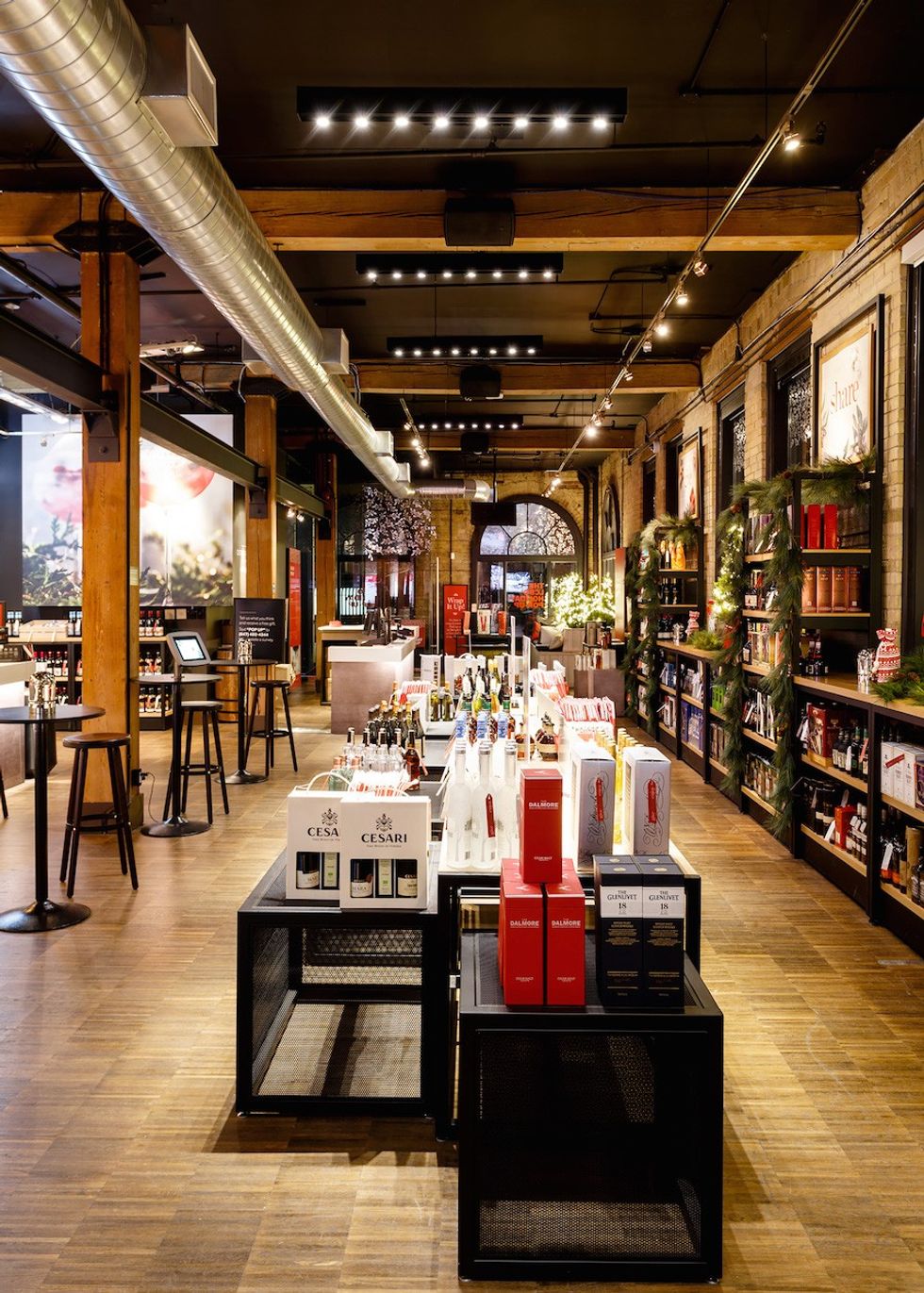 Community