Sinai Health Foundation was the big winner at Thursday's 17th annual Hold'em For Life Charity Challenge.
Despite an uncertain real estate market, the event was a record-smashing success, with its guests "all in" on the money raising front.
---
Uniting the biggest players in Toronto's real estate world – inviting them to bust out their gambling chops and poker faces for a good cause – the black tie affair replaced the typical ballroom tables at the Royal York Hotel with card tables.
In a high-energy and friendly (but intense) competition, the occasion saw some 700 people engage in a massive Texas Hold'em poker tournament to raise important funds for some of Ontario's top hospitals and the Hold'em for Life Fellowship Program. The Fellowship Program raises funds for clinical trainees who pursue cancer research in Toronto.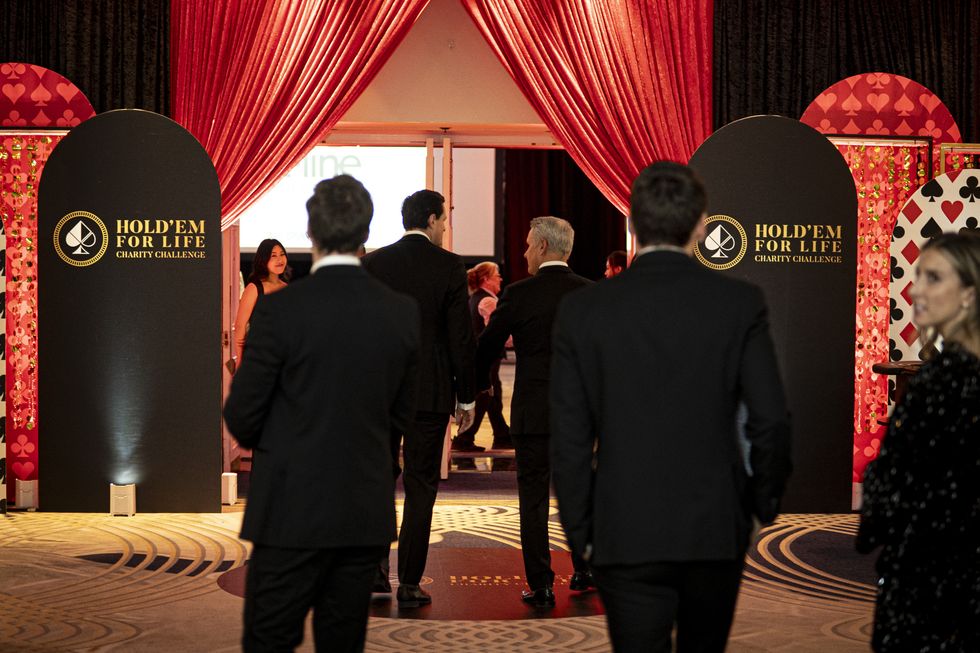 Demonstrating the real estate industry's commitment to the cause – one that's impacted virtually all of us at some point – the evening raised just under $3.5M towards cancer research right here in Toronto. The funds raised allow for the support of 68 new fellowships at University of Toronto affiliated hospitals. These hospitals include SickKids, Sinai Health System, St. Michael's, Sunnybrook Health Sciences Centre, Women's College Hospital, and UHN.
You didn't have to be a poker player to show your support. A separate room housed a bustling bar, and a constantly replenished supply of food all evening to complement the mixing and mingling. This meant a meat carving station, a taco station, and a fully-stocked salad bar, in addition to fresh pastas and passed appetizers.
"We recognize that supporting Hold'em is no small feat – particularly in a year like this – but year after year, people in this room rise to the occasion," said Co-Chair Gavin Cheung (President and Partner of CentreCourt) in the tournament's official kick-off speeches.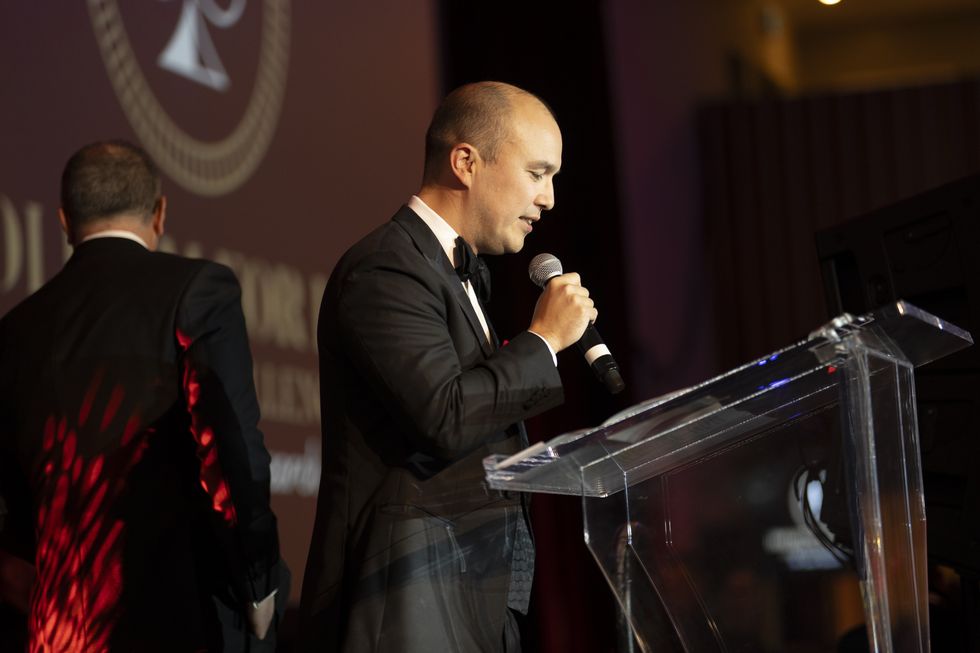 Co-Chair Gavin Cehung.(Hold'em For Life)
Some of the evening's biggest sponsors are familiar names on the Toronto real estate scene and include Astro Excavating, Atrium, CMCC, BMO Capital Markets, CBRE, CentreCourt, Dream CA, Embee Properties, Fitzrovia, Haven Developments, and Silvercore.
This year marks the last as co-chair for Bob Blazevski (President & COO of Diamond Corp), who was sent off with a massive public thank you for what Cheung called his "tireless" fundraising efforts over the past three years.
"I'm told there are over 700 people here tonight – so that's a great showing and represents our industry in a great way," Blazevski told the crowd. Last year's event saw some 600 guests. "Tonight's success is the result of your generous contributions year after year," he continued. Fitzrovia CEO Adrian Rocca replaces Blazevski as co-chair.
Prior to last week's event, Hold'em For Life Charity Challenge had raised $47M for cancer research since 2006 – which means the event has now eclipsed the vaunted $50M threshold. According to the organization, 85% of all proceeds raised go directly to fund cancer research and other initiatives.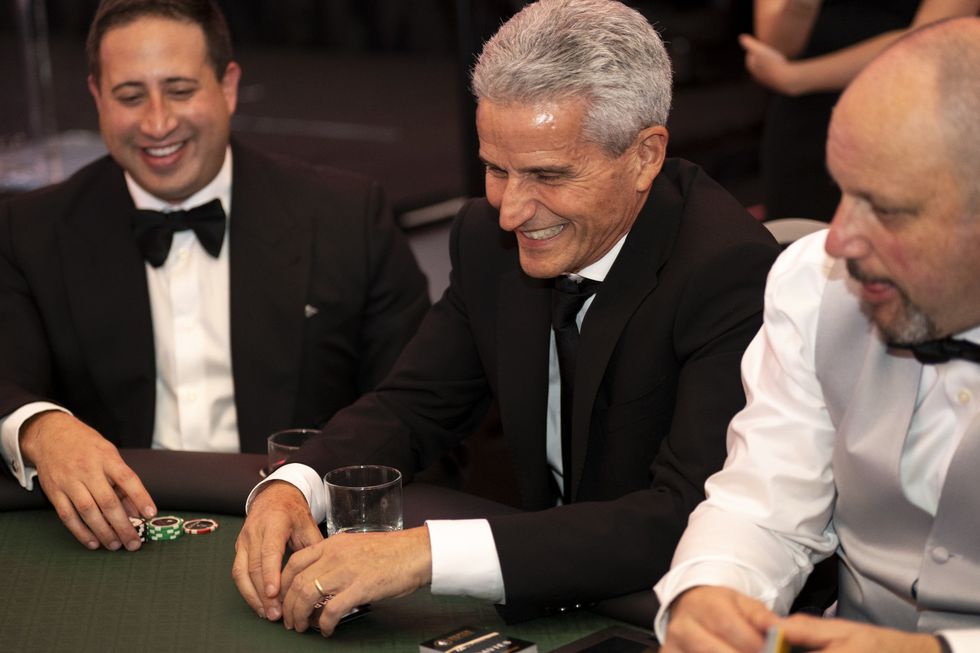 (Hold'em For Life)
If you missed out, there's always next year (you can brush up on your poker skills in the meantime). Click HERE to register for 2024.
Industry Profiles