Muskoka
Muskoka
This Muskoka Real Estate Team Lets Their Listings Do the Talking
It's hard to pinpoint the one thing that sets Halloran & Associates apart from other real estate teams, because it appears to be a lot of things.
A team from a diverse variety of industry backgrounds, an innovative try-before-you-buy program, a lineage that included "a real estate icon," a commitment to spending big on promoting each listing, even in a white-hot market — led by husband-and-wife duo Ross Halloran and Maryrose Coleman, the firm is making waves in Muskoka's waterfront real estate scene.
Their story starts in 2014 with a lucky crossing of paths. Halloran was working for another brokerage and managing luxury cottage rental company Muskoka District Rentals with Coleman. While looking around the market on behalf of some renters, Halloran met Roger Kolbuc, a titan of cottage country real estate.
"He was very interested in the whole luxury rentals piece as being possibly integrated with traditional real estate for a trial of sale listings," Halloran says. "So I created a program called Test Drive Your Dream Home that basically allows people to rent a property that's also listed for sale. Because you can't really check out a $5- or $6-million cottage in a traditional half-hour or one-hour showing — you want to know what it's like to wake up there in the morning. Is there sun on the dock? Do you get sunsets? How close are friends on the lake or other lakes?"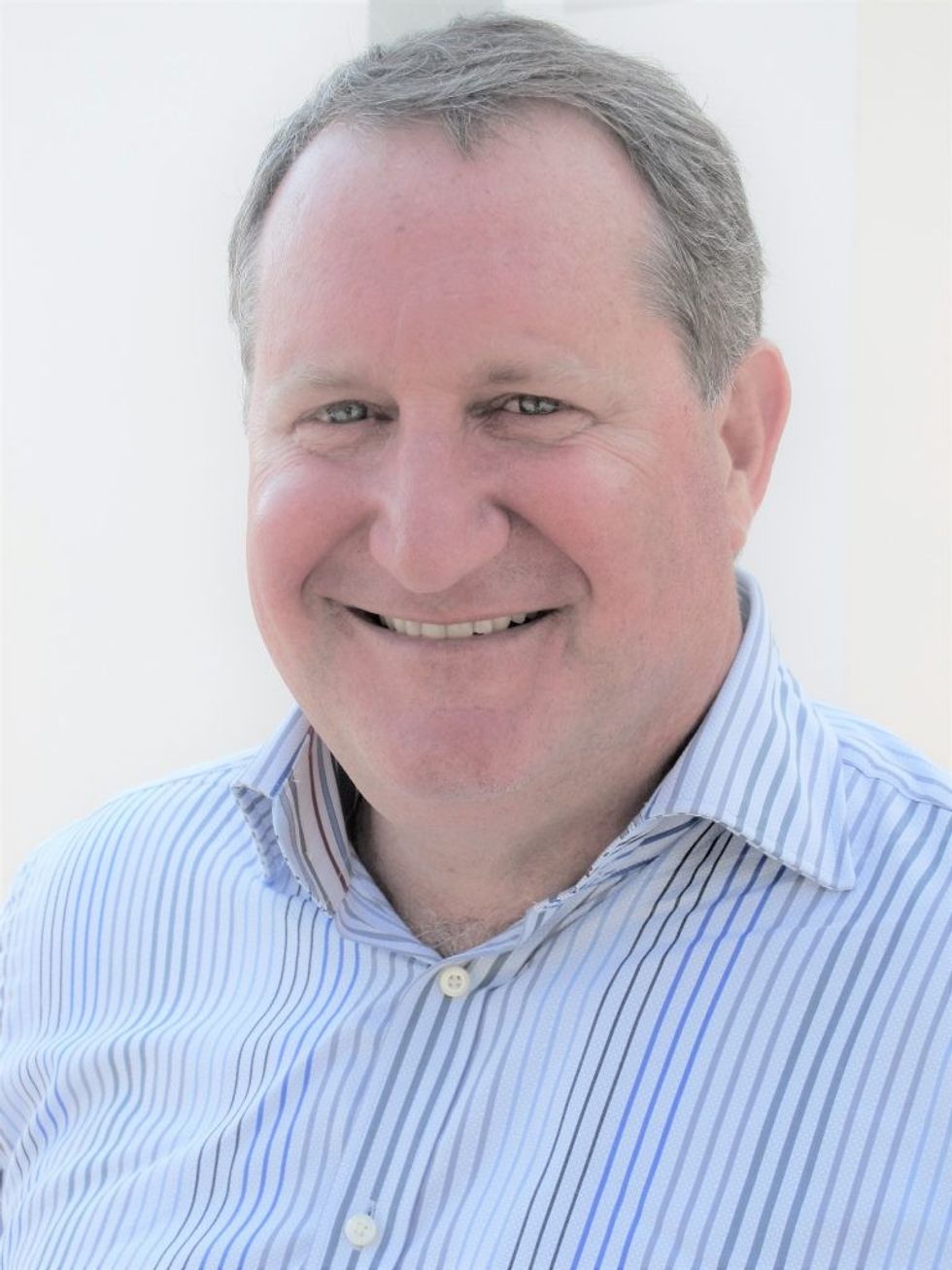 The concept taps into the very fundamentals of buying and selling — humans are emotional, and where their hearts go, their wallets will follow.
"Allowing them to rent the property for a week or two, they fall in love with the property and they're less price sensitive because they want it," Halloran says. "And they usually make very, very reasonable offers to the sellers, because they've already decided that that's the cottage they want."
The clever lure comes with extra bait — a portion of the rental fee is credited as a deposit on the purchase. In cottage country, the concept was the best of both rental and sales worlds.
"We did eight transactions worth over $15 million. And we never looked back."
'We All Bring Something to the Table'
Coleman was taking a pause from her successful design-build company and focusing on Muskoka District Rentals — but bringing her to the sales team was the second formative moment, Halloran says.
"When I brought her onboard, I said, 'Look, this is a great business, we get leads from renter guests, and we get leads from people that are listing their property for us to rent and sometimes they end up deciding to list it for sale,'" Halloran says. "I said, 'We can do it as a loss leader, we don't even have to be profitable.'
"And she cut me off and said, 'I will not run a business that is not profitable.' You want a job done right? You give it to a motivated woman — and Maryrose, I brought her on as a partner in the business. And she was able to grow our properties from 37 properties to over 110."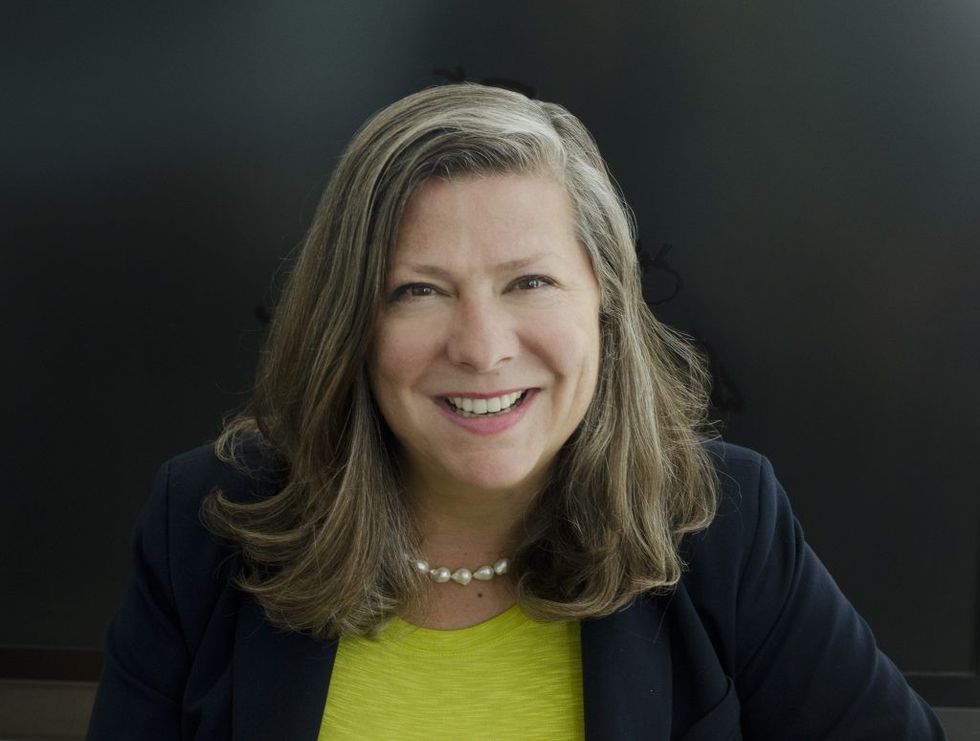 With Coleman, the "multi-disciplinary" team was coming together — she brought design-build, project management, staging, and rental expertise. Halloran himself came from management consulting and marketing campaigns for Fortune 500 companies and the packaged goods industry. Andrew Feldman has a similar makeup — packaged goods, marketing, publishing. Chloe Verner managed client service on the rental side and brought her social media and technology skills over to sales. Lynn O'Grady was a 28-year real estate veteran, with strengths in staging and marketing.
Kolbuc passed away in February of last year, which shuffled agents and offices and the firm name — but this is Halloran & Associates today. Want to reno or build on the property? Tap the design-build expertise. Curious about income potential renting out your cottage? The rental side is there. Want a hot bidding war on your listing? Get marketing and social media pros.
"That's what we mean when we talk about having a multidisciplinary team — we all bring something to the table," Halloran says. "The secret of our success is being able to access those skill sets when needed on behalf of our clients."
'Well, the Total Opposite Happened'
When the pandemic hit, Halloran knew there was a tsunami coming — but a tsunami of what?
He assumed losses.
"We felt this could be the end of it all," Halloran says. "The common myth of cottage country is that when there's a financial crisis, the first properties that get set aside are recreational property, and specifically waterfront recreational property. So given that was 99% of our inventory of listings, I pulled the team together in February of 2020, and I said, 'Well, team, we're gonna have a tough year ahead of us.' I joked, 'We may have to have a couple of bake sales and garage sales to get through.'"
"Yeah, well, the total opposite happened."
Instead, buyers fled from cities and families in desperate need of a vacation couldn't fly — cottage country became the only temporary (or permanent) escape. The market was so hot inventory got tight in 2021, Halloran says, and the team pivoted to representing more buyers, honing their skills in bidding wars.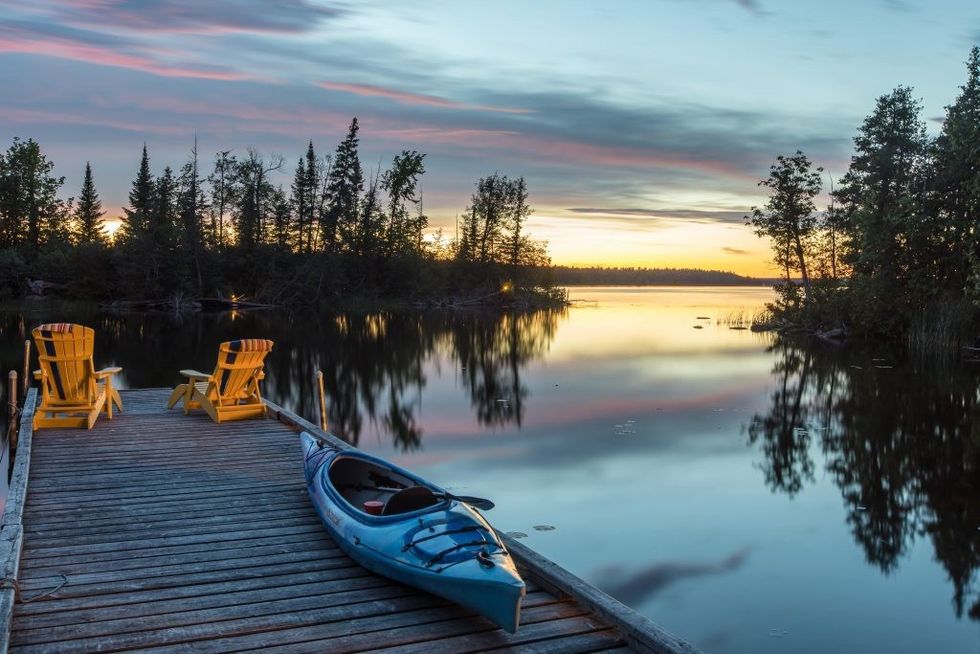 When inventory gets scarce, it's a strain for realtors too — fighting for listings, fighting to win bids for their buyers. Yet Halloran & Associates still notch big sales wins even where "other agents had failed," including one sale $2.1-million higher than the previous record on the same lake.
So how do they pull it off? The last secret is about money — and the willingness to spend it.
The team, Halloran says, spends more on every aspect of the listing: aerial drone and room-by-room video, virtual reality tours, digital floorplans, online and print advertising, email campaigns, social media, staging, open houses, and extra research and due diligence to prove a property's value and earn those record-shattering prices. These might be staples now, but Halloran says the team pioneered these when, up in cottage country, many agents were just posting a listing on the MLS and calling it a day.
And their full suite of tools wasn't reserved for the blockbuster properties only — they hustled for smaller homes too. When they had first joined forces, Halloran and Kolbuc had a fondness for "misfit" listings that other agents weren't selling. They would polish it up and sell it as a diamond.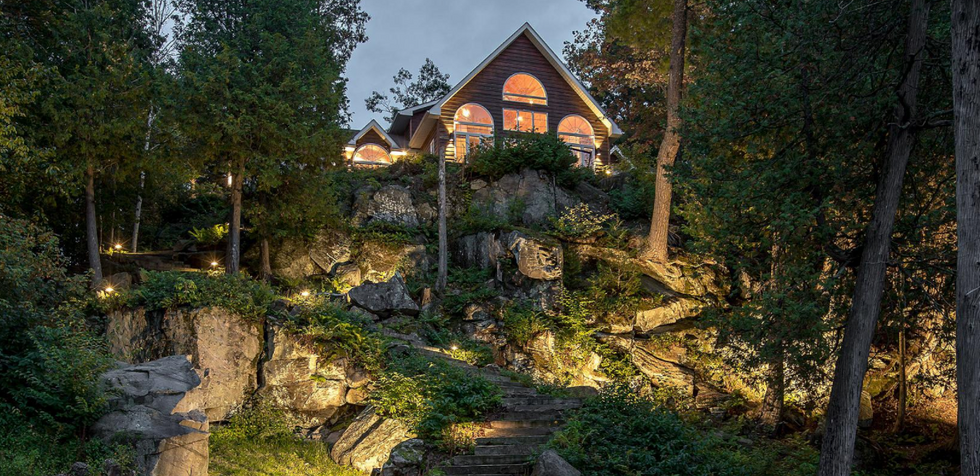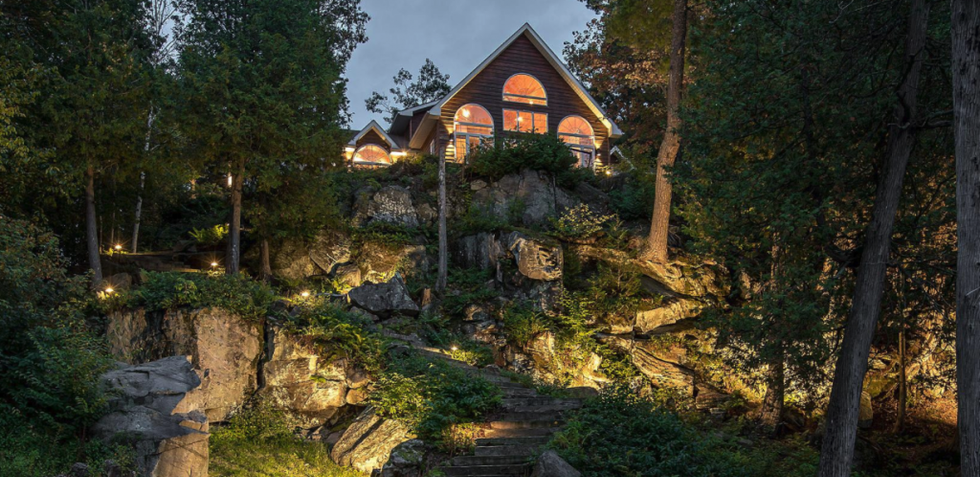 "You got to spend money to make money," Halloran says. "We spend more on our listings, in terms of marketing, paid and-non paid, you name it. And that's what people expect. Now, they expect their listing brokerages to earn their commission and spend money on their listing."
Yet, unusually, the team hasn't branded itself either.
We all recognize our big local realtors — they send us flyers and fridge magnets and buy billboards with their faces on them. It makes sense; they are selling themselves as the best bet to help in a hot market.
But Halloran & Associates prefers every penny of their marketing dollar go into the listing, not into a personal brand. The team lets the results speak for themselves — and earns those happy referrals, of course.
"We did billboards on Highway 400 — it was an eight-week campaign where we promoted, every week, a new one of our listings," Halloran says. "Other agents aren't doing that, they're putting their headshots [up there] or hugging their dog, they're doing billboards campaigns for themselves. We don't, we're not important. Our listings are important. So you'll never see a billboard with Maryrose folding her arms or holding a dog — we're spending on those listings."