According to the Toronto Regional Real Estate Board's (TRREB) latest report, GTA home sales took a big hit in April.
Overall home sales across the GTA – including Toronto – were down a drastic -67% year-over-year, with fewer than 3,000 total units sold. In fact, according to John Pasalis, President at Realosophy, the 2,975 GTA home sales were the lowest on record for the month of April, dating back 25 years to the earliest sales records TRREB has available to April 1996 when 5,386 units were sold. Perhaps interestingly, when seasonally adjusted, sales dropped nearly an identical amount month-over-month (66.2%) as they did year-over-year (67%).
---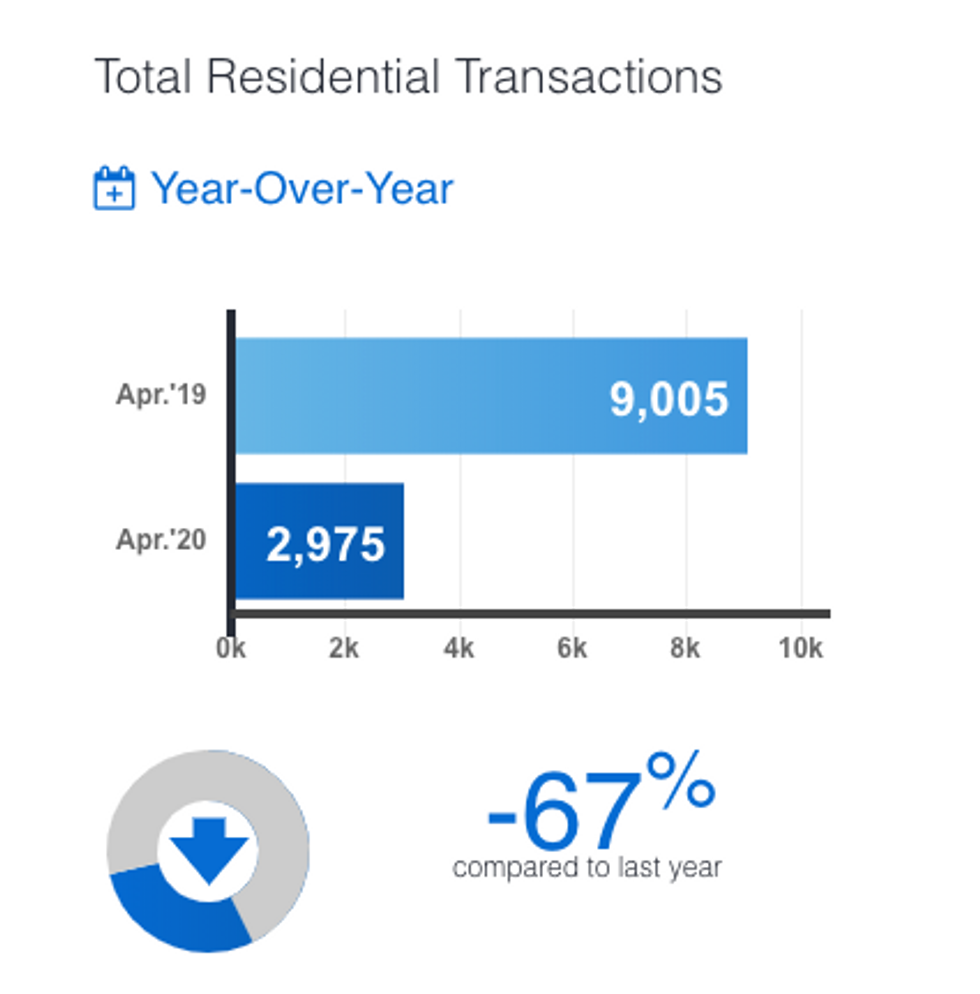 TRREB
Despite the drop in sales, home prices (all types) across the GTA managed to remain flat year-over-year, seeing an ever-so-slight increase of 0.1% to land at an average price of $821,392. Peel and York Regions both saw 6%+ increases while Toronto prices took a -2.5% slide.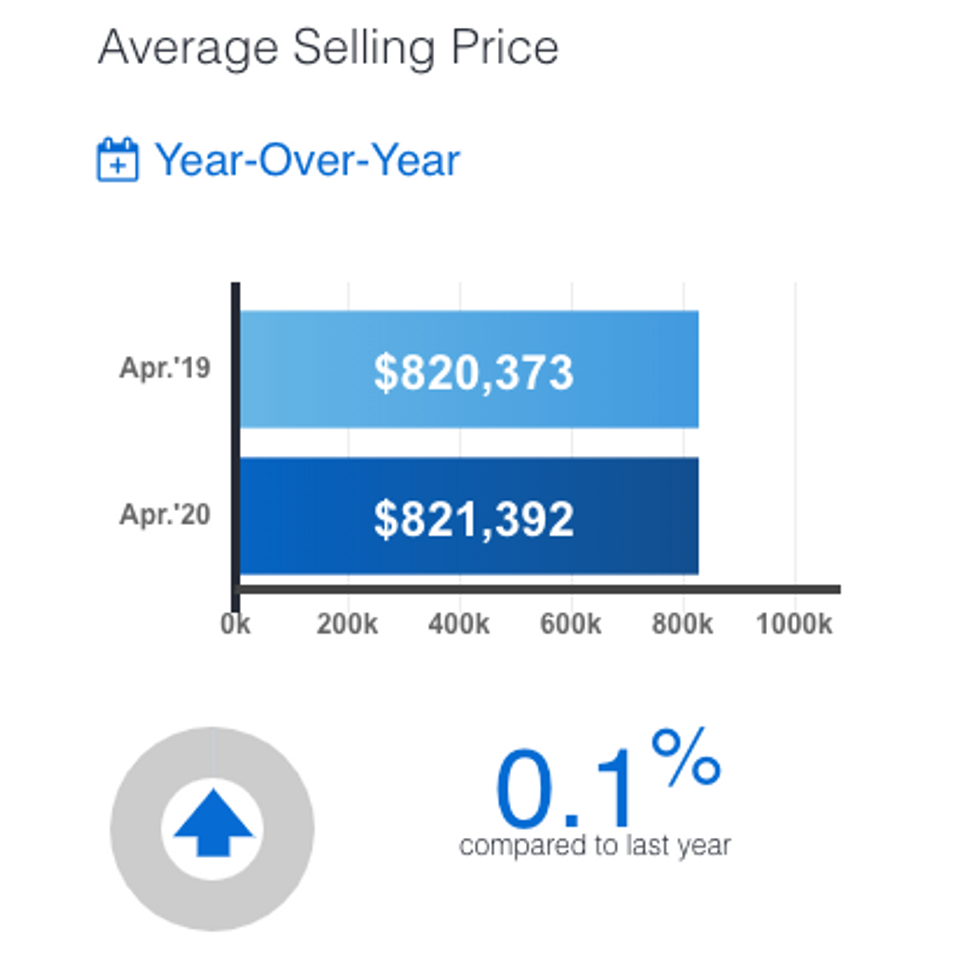 TRREB
According to TRREB President Michael Collins, "The necessary social distancing and economic impacts associated with COVID-19 clearly impacted home sales and listings throughout April 2020. However, REALTORS® have been able to facilitate some transactions on behalf of buyers and sellers through the use of innovative techniques including virtual open houses. TRREB has also provided a live stream virtual open house option on Member listings featured on our public websites, and I would expect the use of these innovative techniques to increase as some level of social distancing remains in place for the foreseeable future."
While average year-over-year home prices across the GTA were able to remain flat, when seasonally adjusted, prices dropped nearly 12% to land at 789,284, down from March's average of $894,745.

Detached (-3.5%) and condos (-1.7%) took the largest price hits, while semi-detached home prices actually managed to rise year-over-year (7%) in all regions, with Halton's growth being the largest (10.4%). Across all housing types and markets, Toronto was hit the hardest in the detached home type (-7.8%), while Durham's condos saw a steep decline (10.6%). Townhouses and semi-detached were the only home types to rise across all regions in price year-over-year.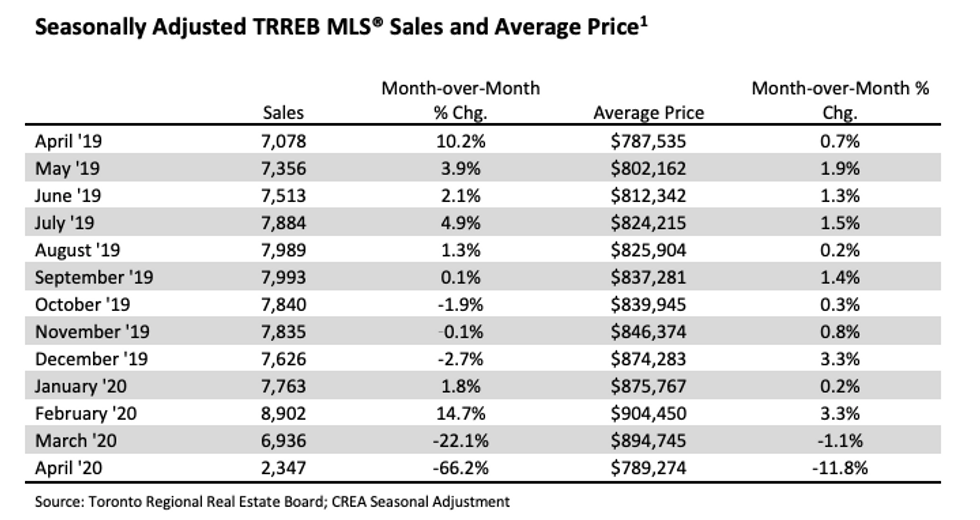 TRREB
For a more in-depth breakdown of home sales and home prices in Toronto throughout April, you can find our coverage here.
Cities