---
Realtors with a golden touch could soon own a bar of gold worth just over $70K. 
Last night, at a realtor event hosted by Fernbrook Homes and Crystal Homes a crowd of VIP realtors was told that those who sell five units at the upcoming Eagles' Rest Estates development in Barrie by July 31 would be rewarded with a shiny new one-kilo bar of gold.
Hosted at the Eagles Rest sales centre in Oakville, the in-person event filled the space with realtors who have sold a unit in the upcoming private community of homes. 
The collection of 208 freehold houses will sit at Base Lake Side W and Oro Medonte Line 2, close to Barrie. Surrounded by protected forest and greenbelt, the easy-on-the eyes homes are up to 5200-square-feet in size and start at $1.2 million. Talking points include such features as large backyards, premium finishes, and soothing views of rolling hills.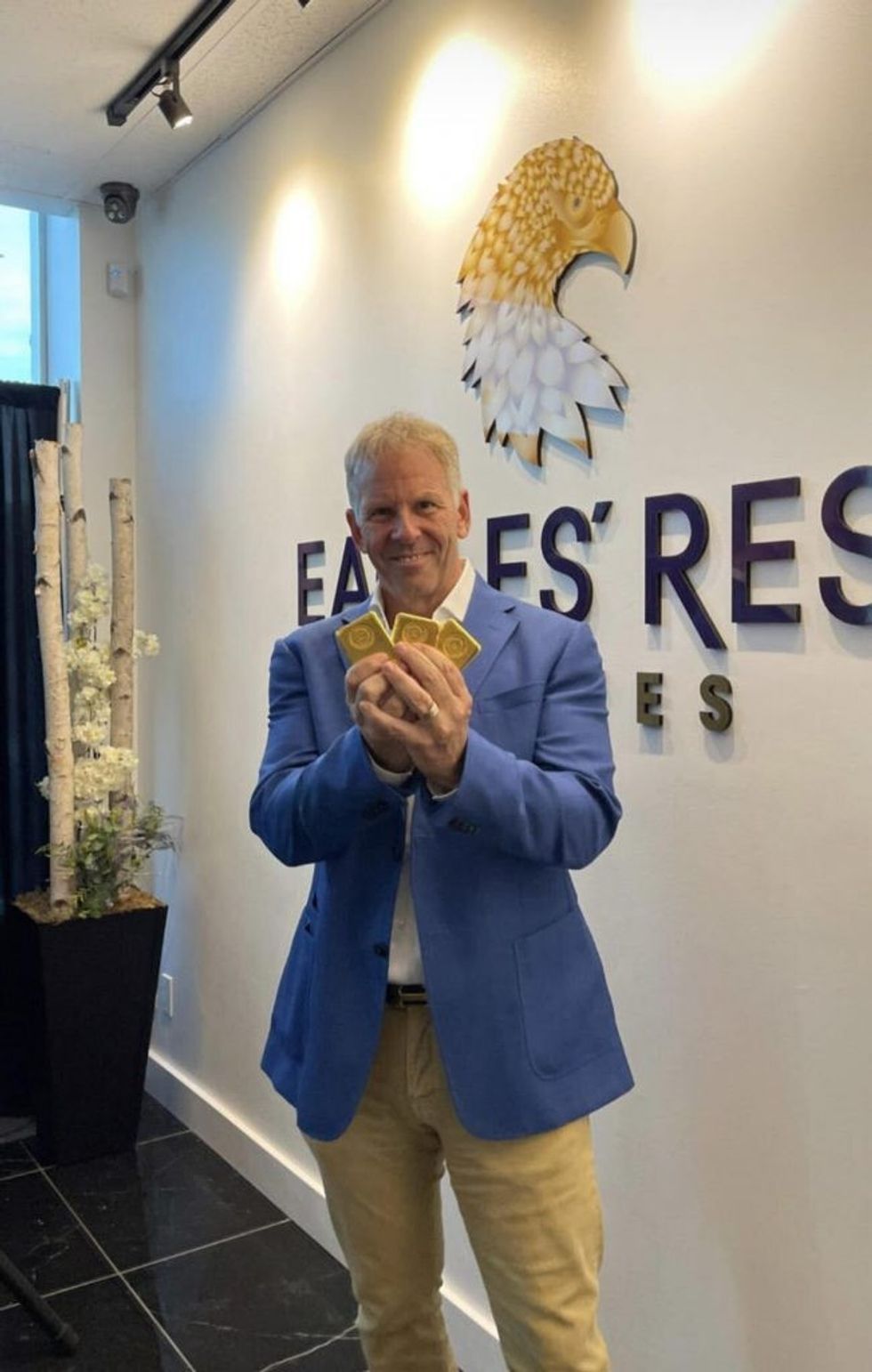 Elliott Taube/Instagram
In other words -- especially considering once underdog Barrie's red-hot real estate scene -- the homes could be relatively easy sells. 
Nonetheless, the prize of a golden bar is seen as an added incentive for Greater Toronto Area (GTA) real estate agents to direct their clients' eyes and dollars to the development. 
Many of last night's guests had already seen the scenic plot of land for their own eyes in another flashy affair. 
"When the developers decided to sell the site, about three weeks ago, we actually did a car tour and took 30 brokers and rented all these super cars – McLarens, Lamborghinis, and Ferraris – and we drove up to the site to show them because we wanted them to see how beautiful it was," says Elliott Taube, President of International Home Marketing Group, who is representing the project. "You couldn't explain how nice it was without taking them there."
Last night's event offered a chance to celebrate and to announce the new golden program in-person and among familiar faces. 
"Last night was a celebration of what we've accomplished so far and an incentive to get these great realtors through to the finish line," says Taube. "We've sold the majority of the development and wanted to reward real estate agents for their help in getting it sold. We want to be sold out; we want to be done."
For the event, temperatures were taken at the door, exposure questionnaires were administered, and contact information was taken. "The highlight of the evening was seeing everyone in person. Almost everyone is vaccinated... They were just so happy to see one another's faces without a mask on," Taube added when asked about the larger-than-allowed indoor gathering.
Not only a photo-worthy crowd-pleaser at the event, Taube says the kilo of gold was also well-received as an appreciated incentive for realtors.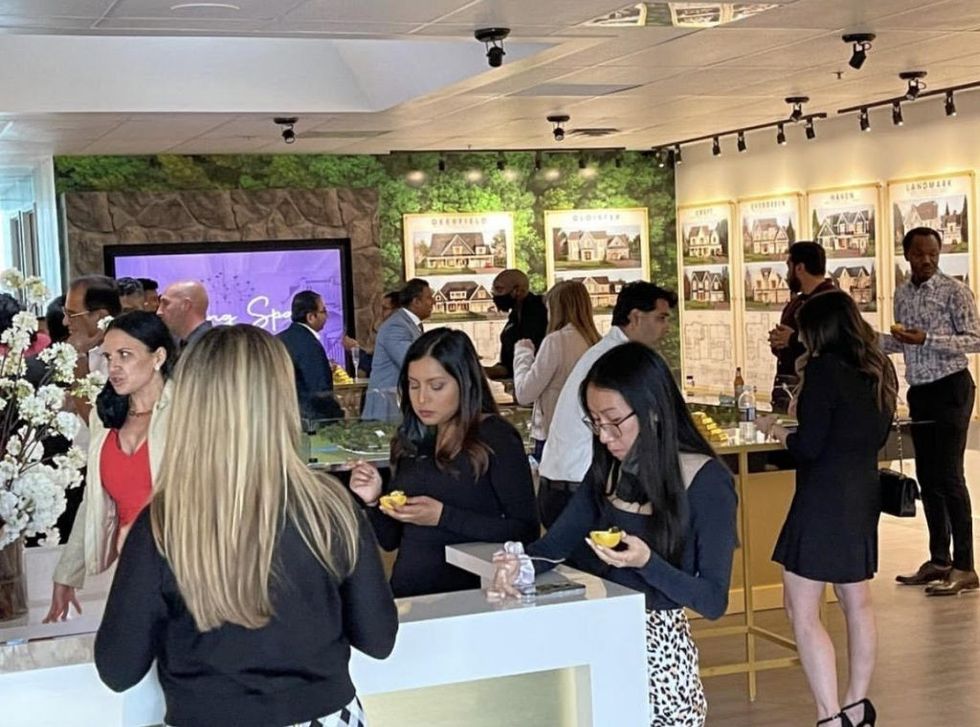 Elliott Taube/Instagram
"Brokers like trophies; they like something that shows their accomplishments. Money is money; we've given away watches, trips, and cars," said Taube. "We wanted to do something different. As a marketing company, we think outside of the box for our developers and ask how we can get the best bang for the buck. Nobody has done a gold bar before."
On the marketing front, Taube says that many of the realtors posted about the night and the golden incentive on their social media channels.
"It just spreads the word so well to the community," says Taube. "I don't know if you've ever held a kilo of gold; it looks small, but it feels like five or six iPhones in your hand; it's so dense and heavy. We put it into their hands; everybody wanted to hold and touch them and take their photos with them."
As a parting gift (and a reminder) guests also took a gram of gold valued at $100 CAD home with them. 
Of course, splashy incentives are nothing new when it comes to the sale of pre-construction condo developments and communities. 
"With so many options out there for realtors, to make them focus on a particular project you have to pique their interest to get their eyes on that project," says Taube. "There are dozens of projects competing for their attention. You need to be different; you need to be special."
And these flashy new, over-the-top rewards are seemingly the golden ticket to standing out in a crowd.
"They were in love with it. They wanted to take it home," said Taube. "So, they're going to do their damndest to advertise, get clients, bring them to the site, and get it sold."
In the meantime, if you're a gold-seeking realtor who wasn't invited, you're still able to qualify for that program if you sell five Eagles' Rest homes. 
Future Developments