---
Google offices around the world are known to pack a bold punch when it comes to design. Think walls dressed in vibrant colour, eclectic lounges and third spaces, and dramatic installations hanging from the ceilings. And while Google's newest office at 425 Viger West, in the heart of Montreal, certainly has a lot of the "Googly" design qualities we've come to expect, the multinational technology company's design team has taken special care to curate an office that employees will choose to be in, as hybrid work continues to be the new norm.
Shannon Deegan, Google's Vice President of Innovation, Governance, Real Estate Workplace Services, tells STOREYS that around three floors of the new 100,000 sq. ft facility have been completed, and an additional two are still in progress. He also shares some details on the significance of the design choices made in this location, and teases Google's forthcoming offices in Toronto and Waterloo.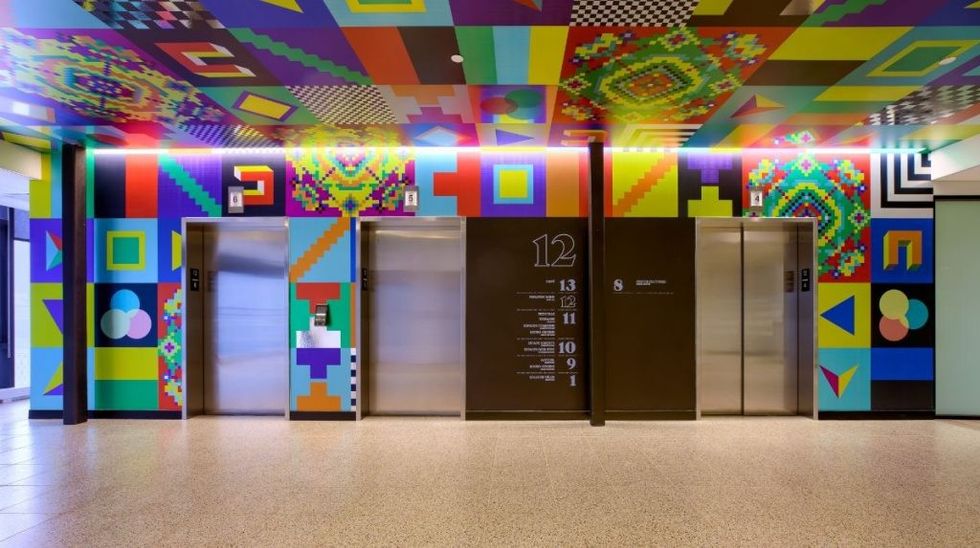 Google office montreal
Why did Google choose this location for the new office?
Google's newest office is a sustainability-focused renovation in the heart of downtown Montreal and the periphery of the city's beloved Old Port. One reason we chose this location was because of its accessibility. The location offers excellent transit access, walkable amenities, and nearby bike lanes, which were all important elements for us.
READ: What Google's New 400,000 Sq Ft Toronto Office Will Look Like
The renovated building was also designed with the latest LEED Gold sustainability standards and includes enhanced ventilation that helps conserve energy. Throughout the space, you'll find sustainably sourced furniture and materials. From concept through design, every inch of the Montreal office strives to reduce our environmental footprint and positively impact the health and well-being of Google employees and visitors.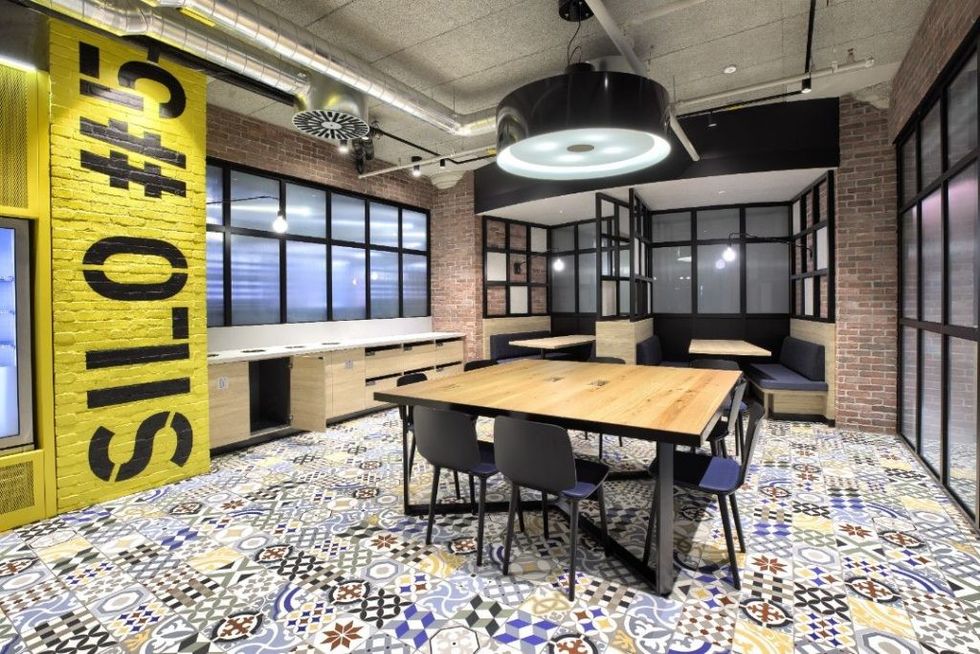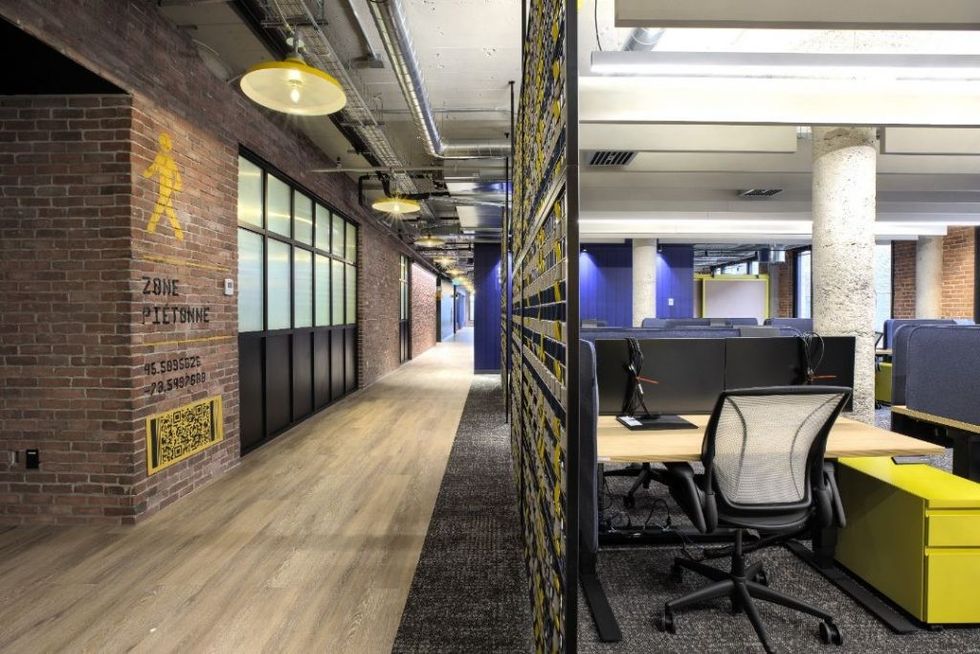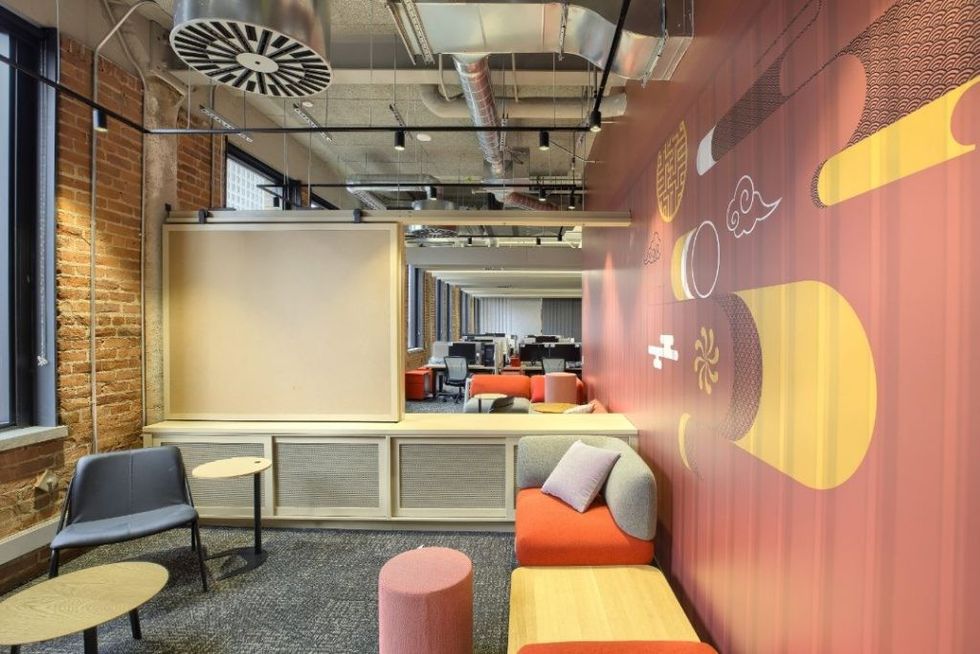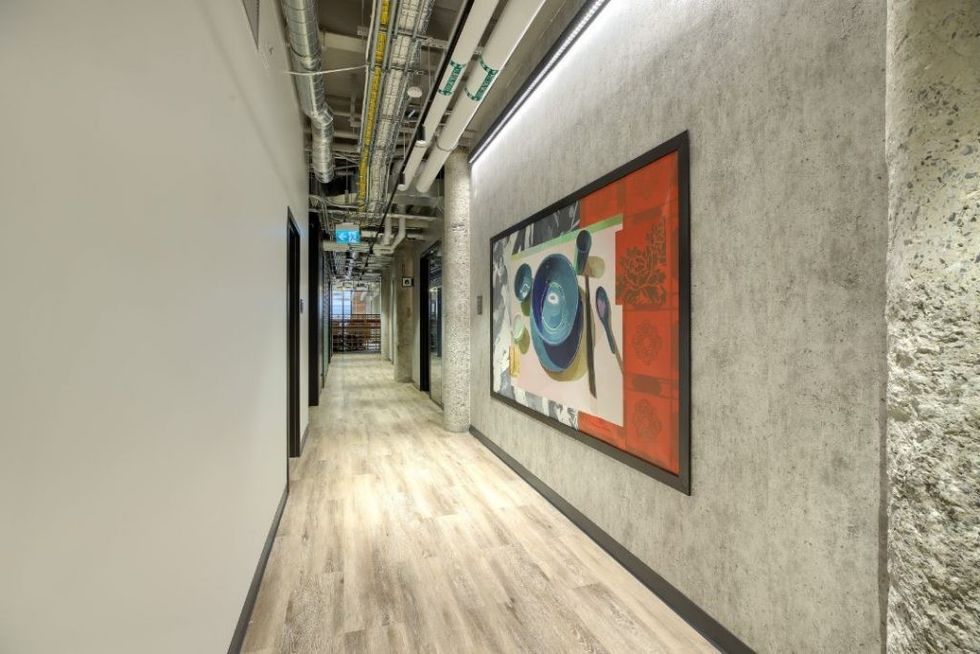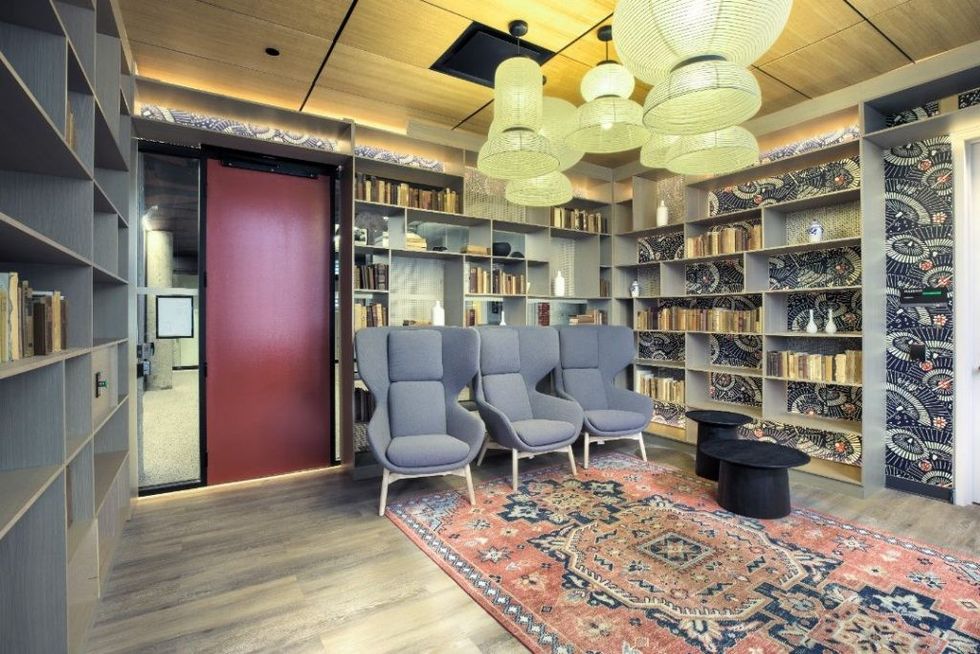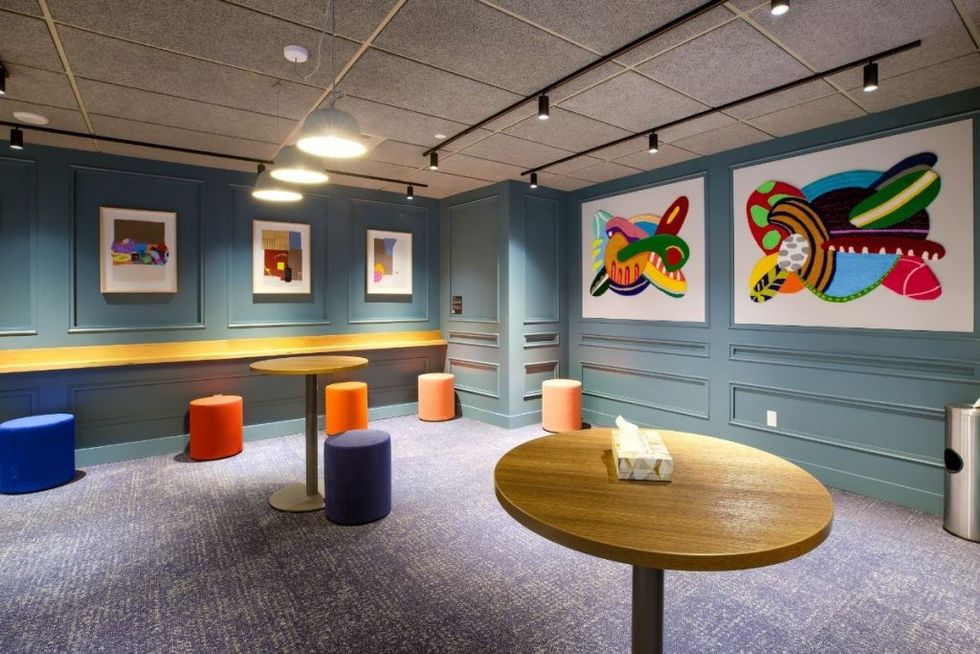 What are some of the ways the new Google Montreal office is designed to support the hybrid work environment? 
We factor everything from air quality, biophilic design elements, the colour of the walls, access to natural daylight, and audial comfort into our development projects to boost cognitive function and maximize the productivity of our community. In our design of the Montreal office, we created a variety of inspiring, useful spaces that support different kinds of thinking and different moments in the workday. The office includes spaces for meetings, collaboration, and community building, and quiet spaces -- like the library lounge -- for focused work.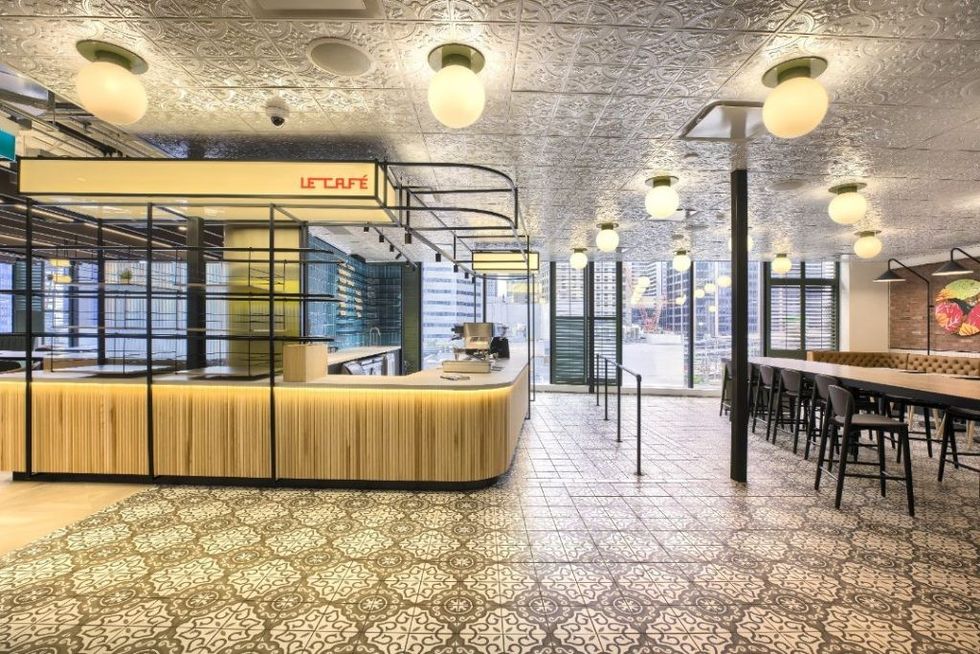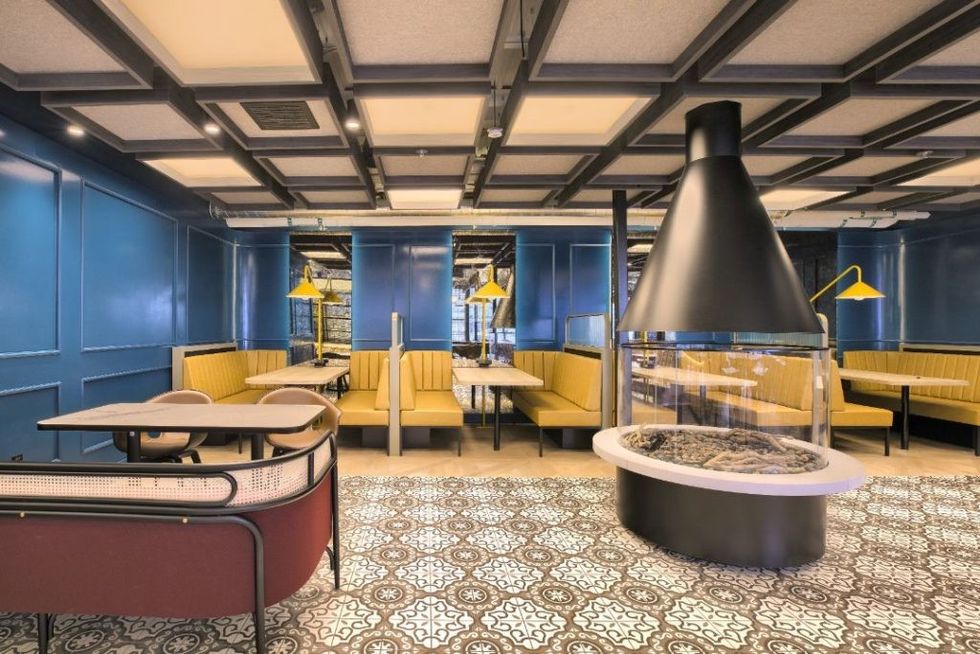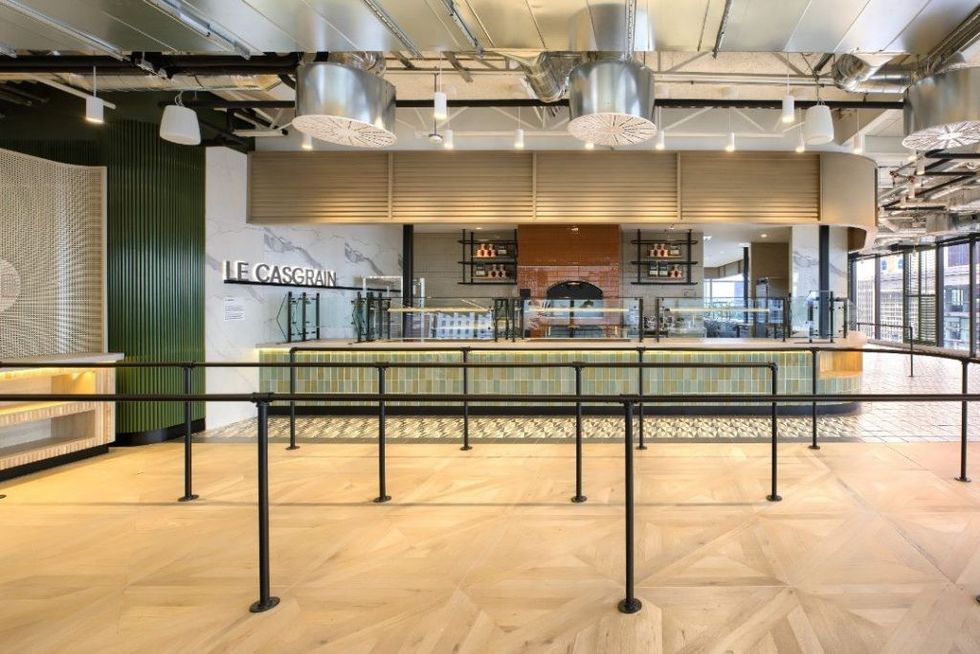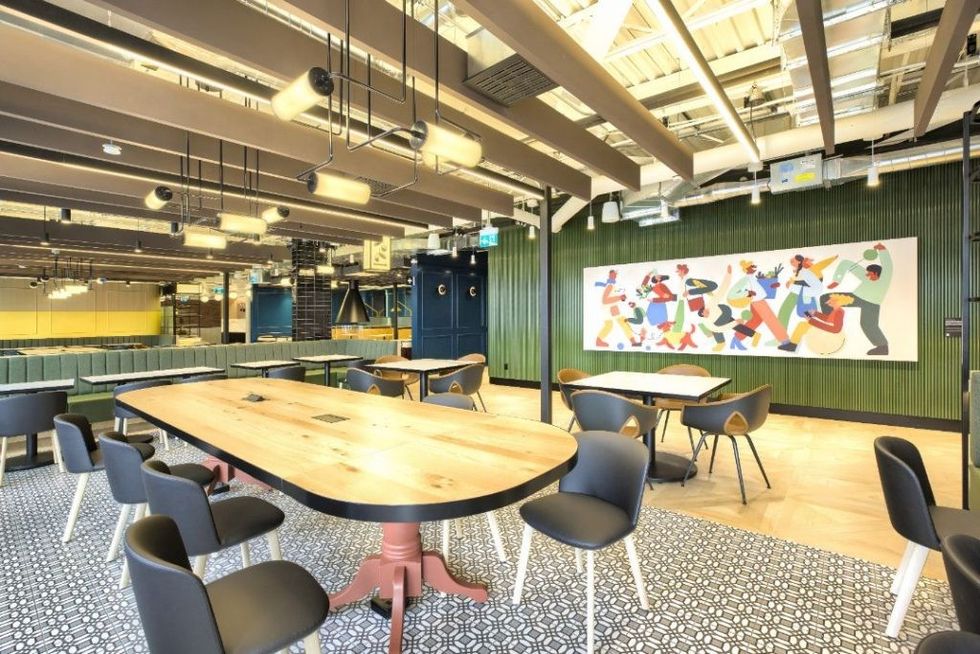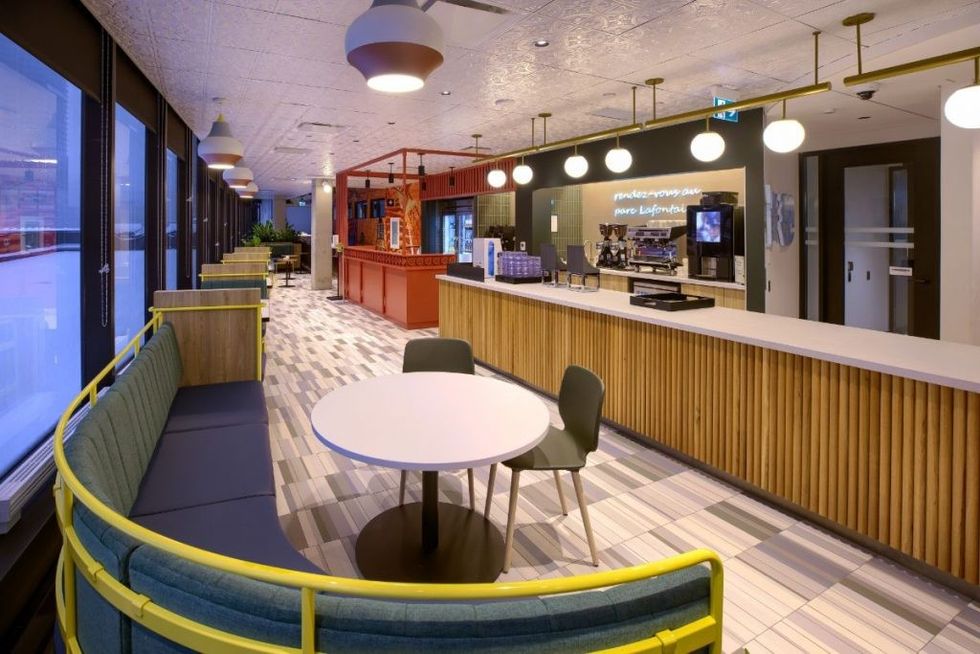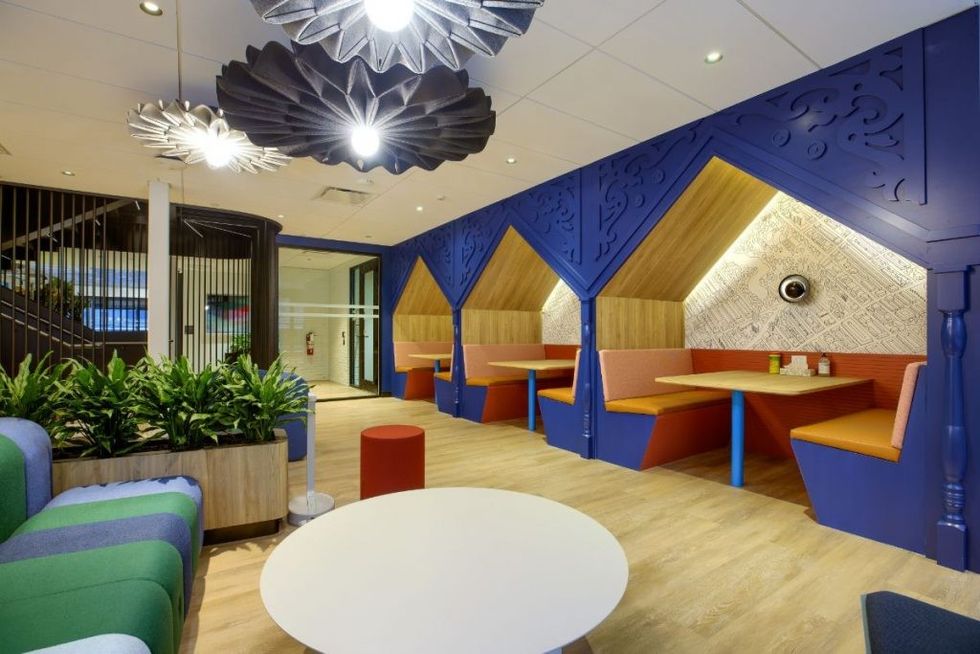 What are some of the ways the new office pays homage to the local community and City of Montreal? 
When designing our spaces, we work with our users to build an office that will represent their home away from home. No two Google offices are the same, and we strive to ensure our spaces reflect the community around them.
425 Viger is a retrofitted historical building that pays homage to Montreal by reflecting the essence of five of the city's most beloved neighbourhoods. Notable features include a Farine Five Roses style sign when you enter the lobby, and playful nods to historic neighbourhoods like Chinatown's flock and damask, Little Italy's artisan markets, Old Port's industrial roots, and Le Village's festival spirit.
Carefully curated art from local artists is on display across the office, including work by Nadia Myre, a Montreal-based member of the Kitigan Zibi Anishinaabeg First Nation, Bryan Beyung, a street artist and painter born in Montreal into a Chinese-Cambodian family, and Ngan Siu-Mui, who studied traditional Chinese art under great masters until she immigrated to Canada.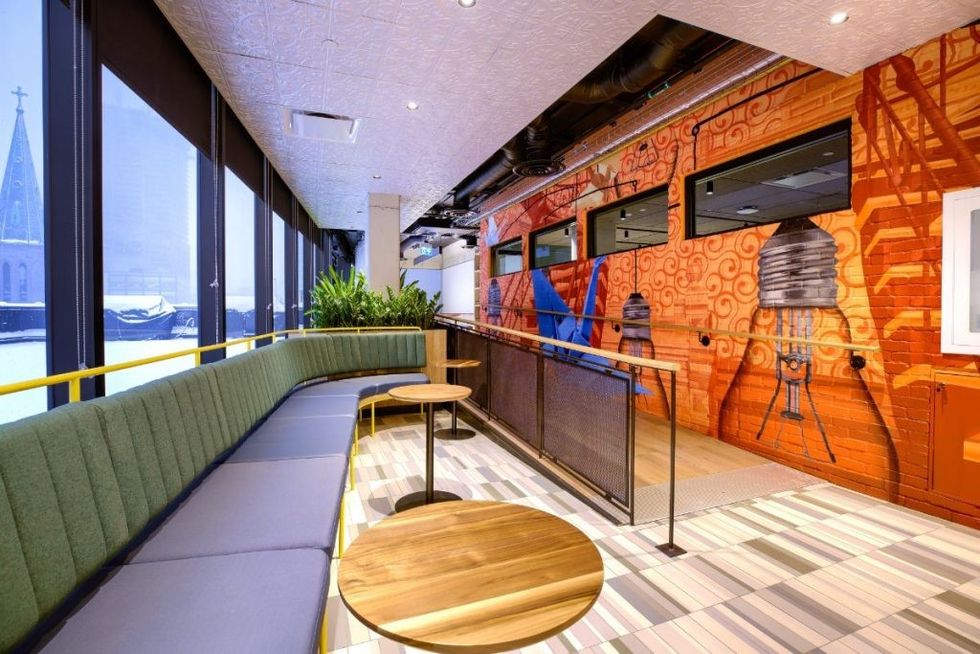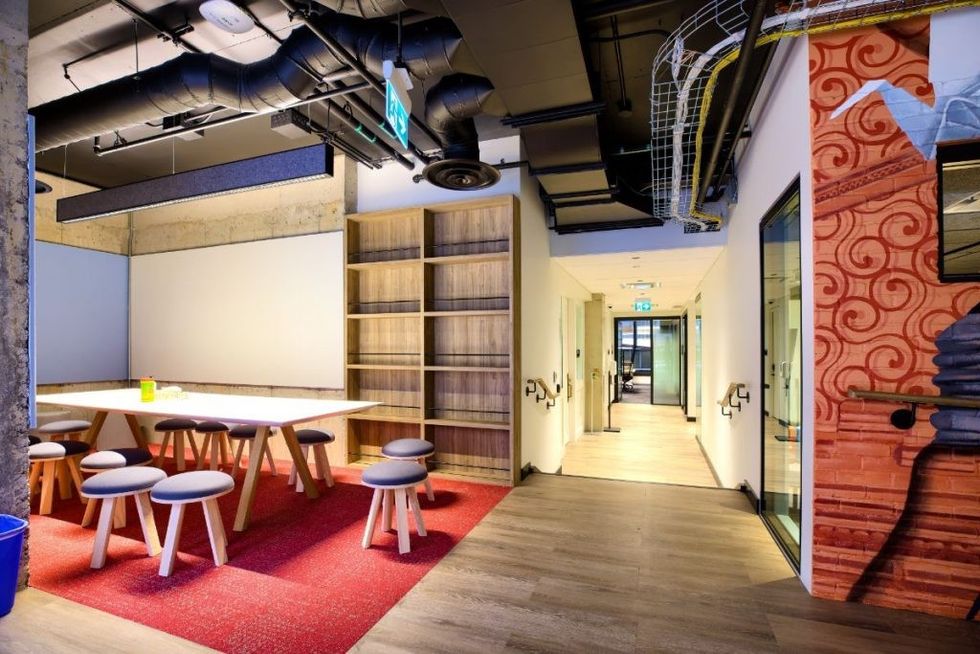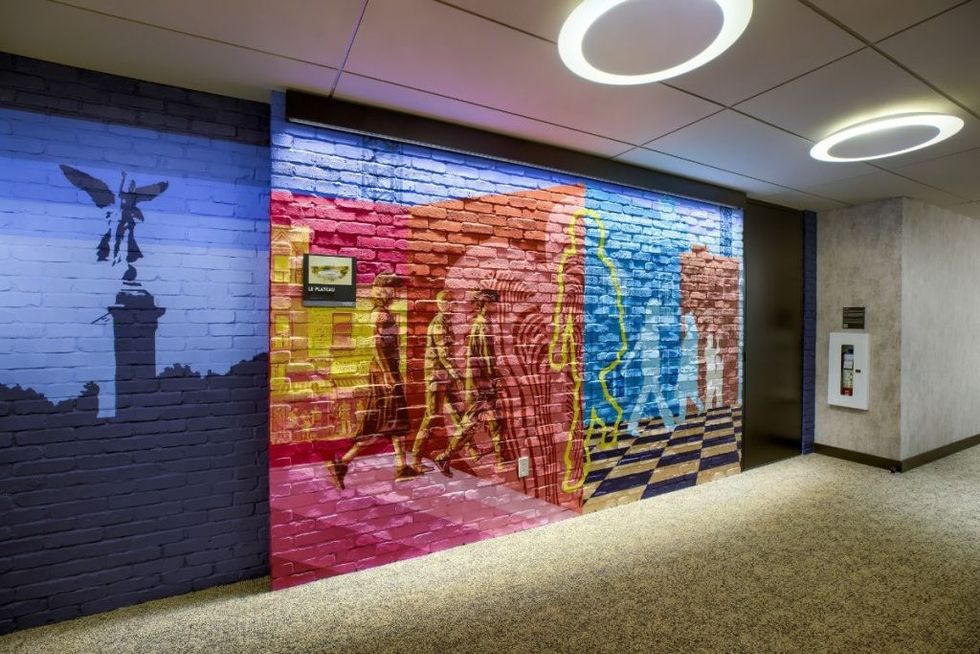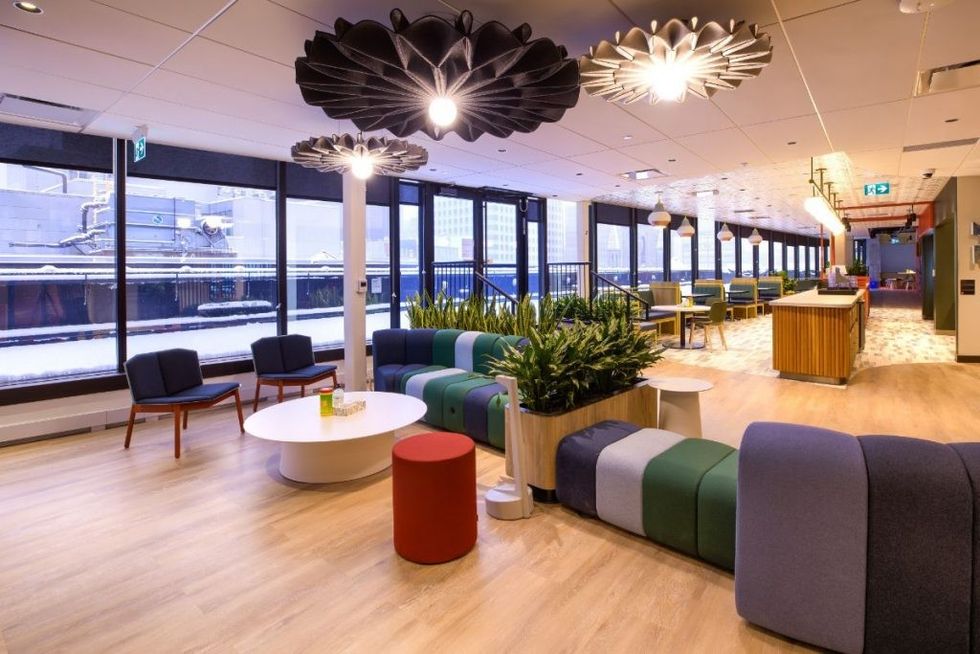 Did Google employees get a say in the design of the Montreal office?
When designing new Google offices, we work hand in hand with employee resource groups, culture clubs, and office leads on our design concepts to ensure each office reflects the local culture. That also involves working with local artists on murals, photography, and more.
We regularly engage in user research, like workplace assessments and commuter surveys, to continually monitor and iterate on creating productive workplaces.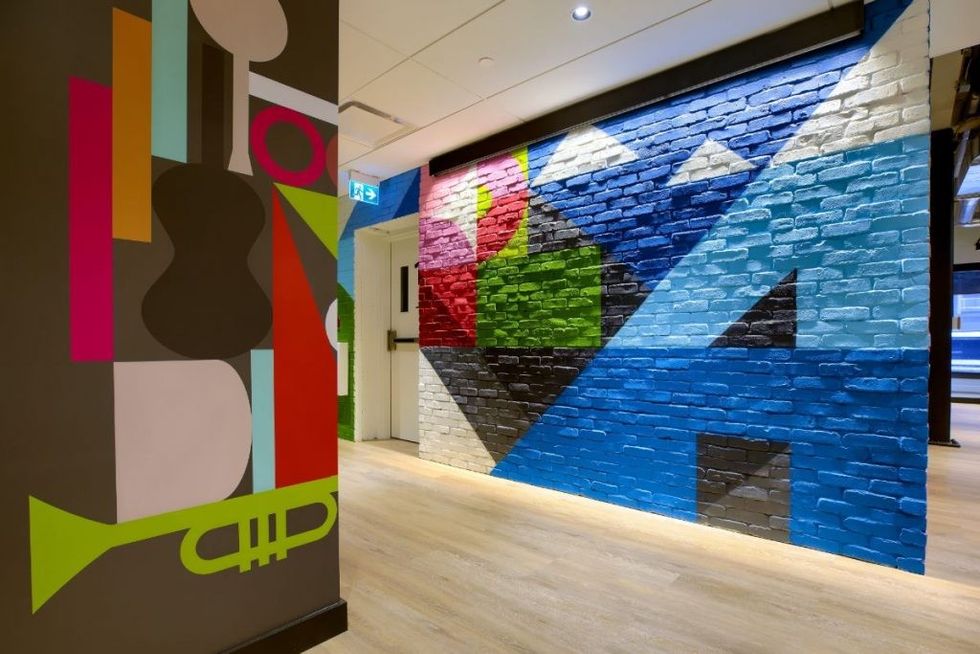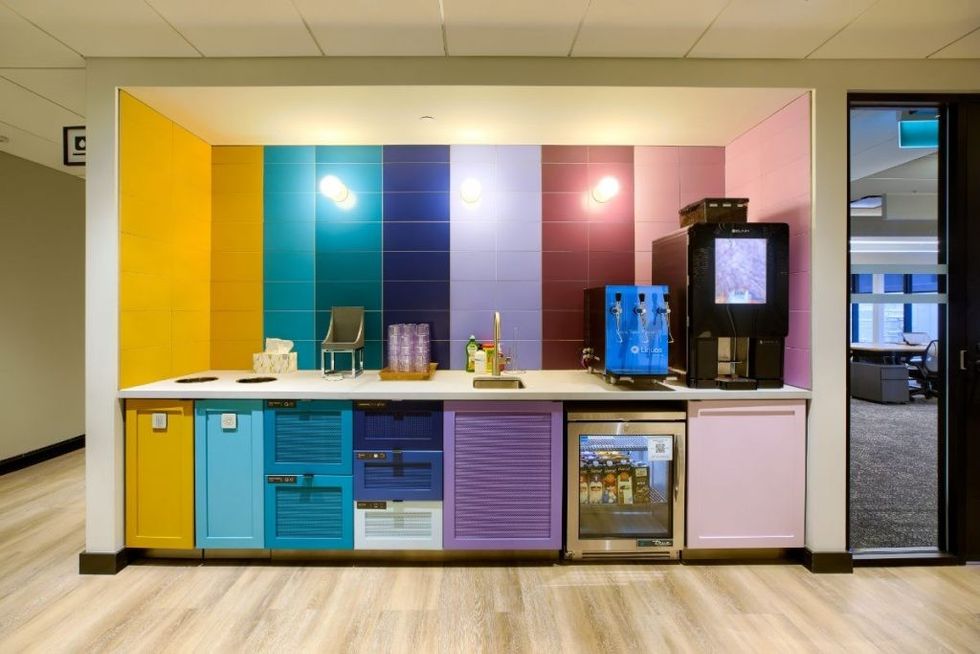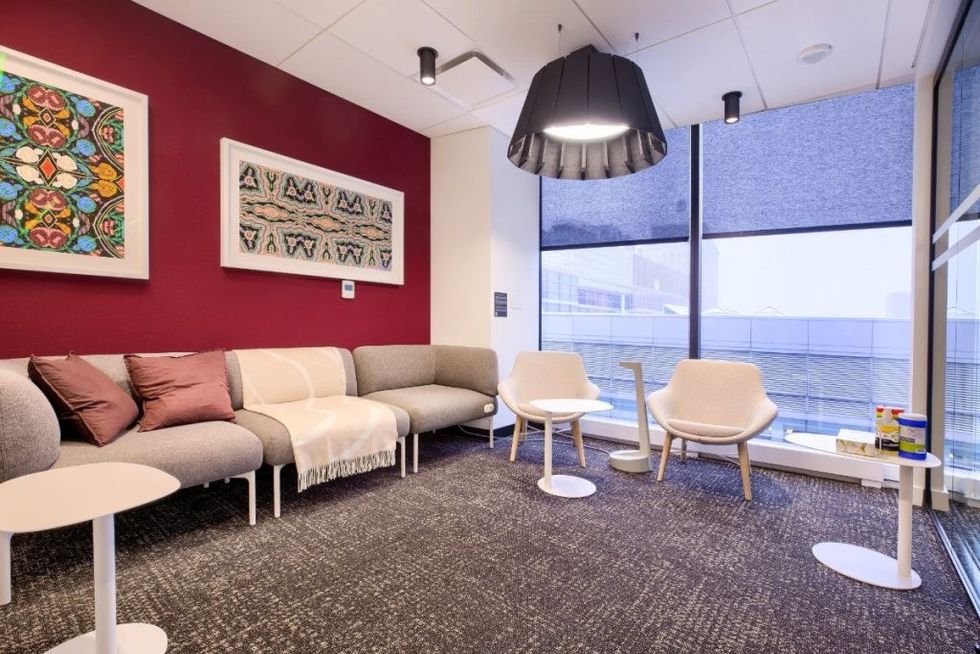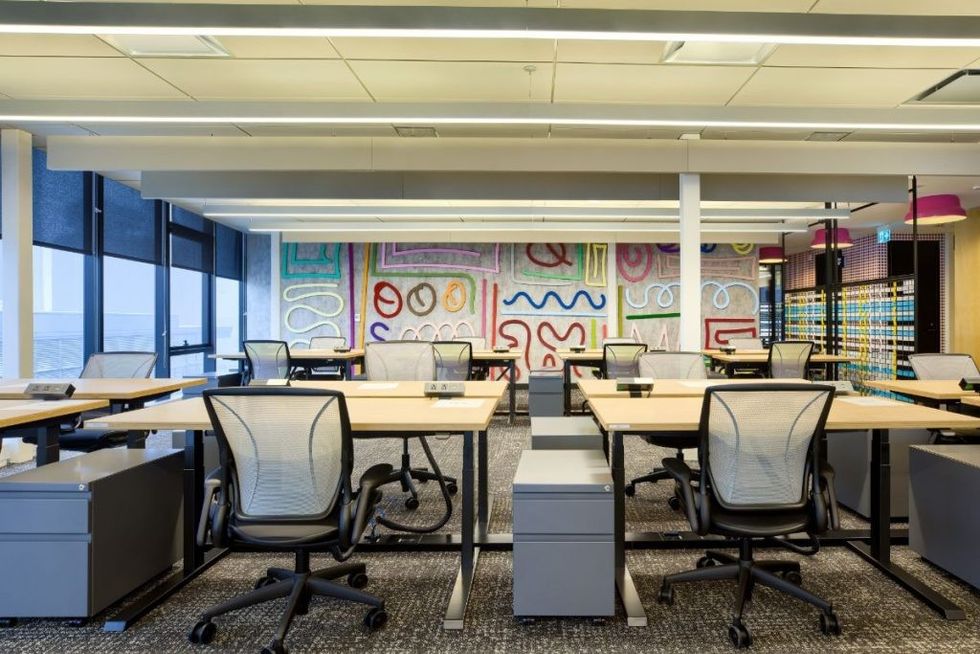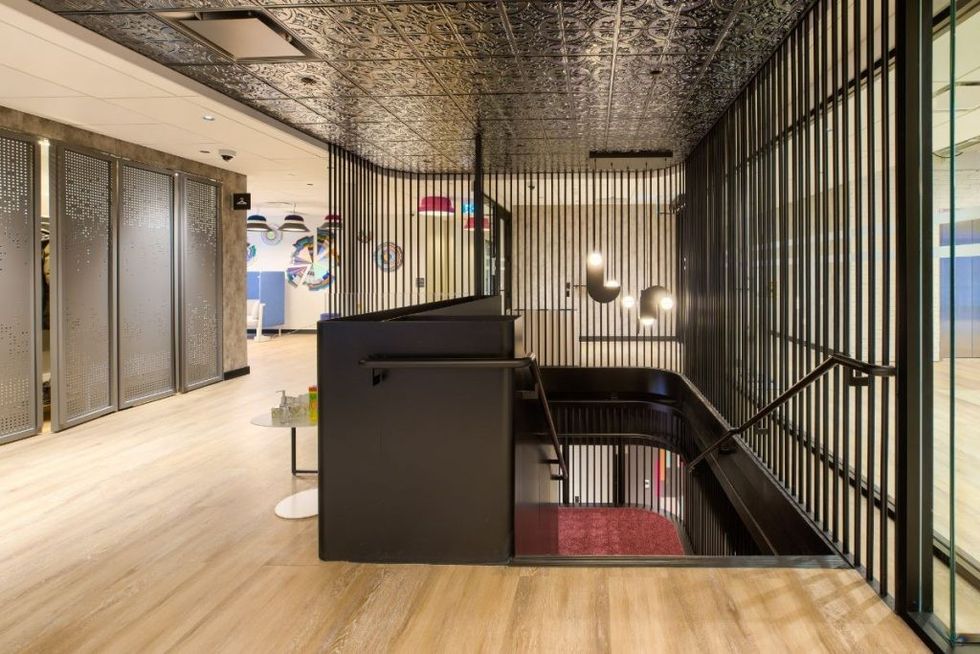 Can you tell us anything about the Google offices slated for Toronto and Waterloo?
We're opening up a new office space in Waterloo at 20 Breithaupt Street, and a new Toronto office at 65 King Street East when construction is complete in the near future. Like the Montreal office, our new workspaces are being designed to support the health and well-being of employees. The offices will also include spaces for collaboration and meetings, areas for focused work, and of course, spaces to build community and spark innovative ideas.  
Office