Forest Hill South could see some new life if plans for a dual-tower, high-rise residential development are approved.
According to a rezoning application that was recently submitted to city planners, Parallax Development Corporation is looking to redevelop the lands at 63-91 Montclair Avenue, which is located on the south side of Montclair Avenue, west of Spadina Road in the South Forest Hill neighbourhood, with a building consisting of two towers of 21 and 23 storeys.
---
The two towers would be connected by a 5-8 storey podium element and would house a total of 634 residential units and a gross floor area of approximately 39,003 square metres. The proposed podium also includes a strip of two-storey townhomes with private patios and direct street access onto Montclair Avenue, accompanied by a 5-8 storey base building set back from the townhomes.
The subject site is currently occupied by a mix of low-rise single- and semidetached residential dwellings in amongst a context of tall and mid-rise building forms.
According to documents submitted to the City, the properties were purchased by Montclair Developments LP in October 2019 and May 2020. As part of the agreement of purchase and sale, the applicant is allowing fourteen of the fifteen previous owners to occupy the properties rent-free for a period of time in order to give them adequate time to find a new home.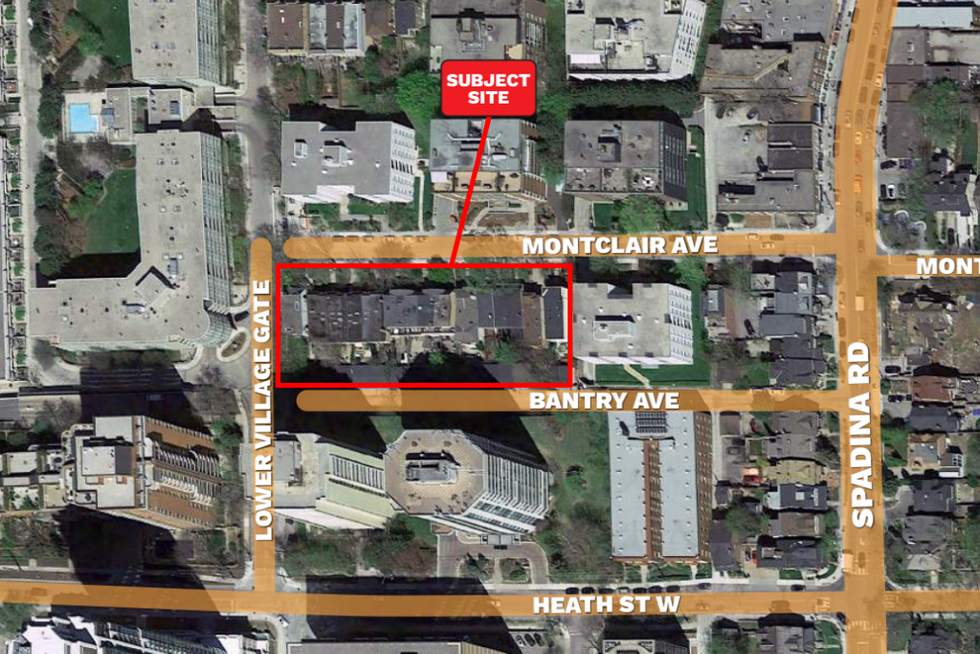 READ: Sold: 6-Bedroom Forest Hill Home Goes for $450k Over Asking
A total of 634 residential units are proposed, comprised of 61 bachelor units (10%), 378 one-bedroom units (60%), include a diverse mix of one- and one+den- units, 129 two-bedroom units (20%) and 66 three-bedroom units (10%).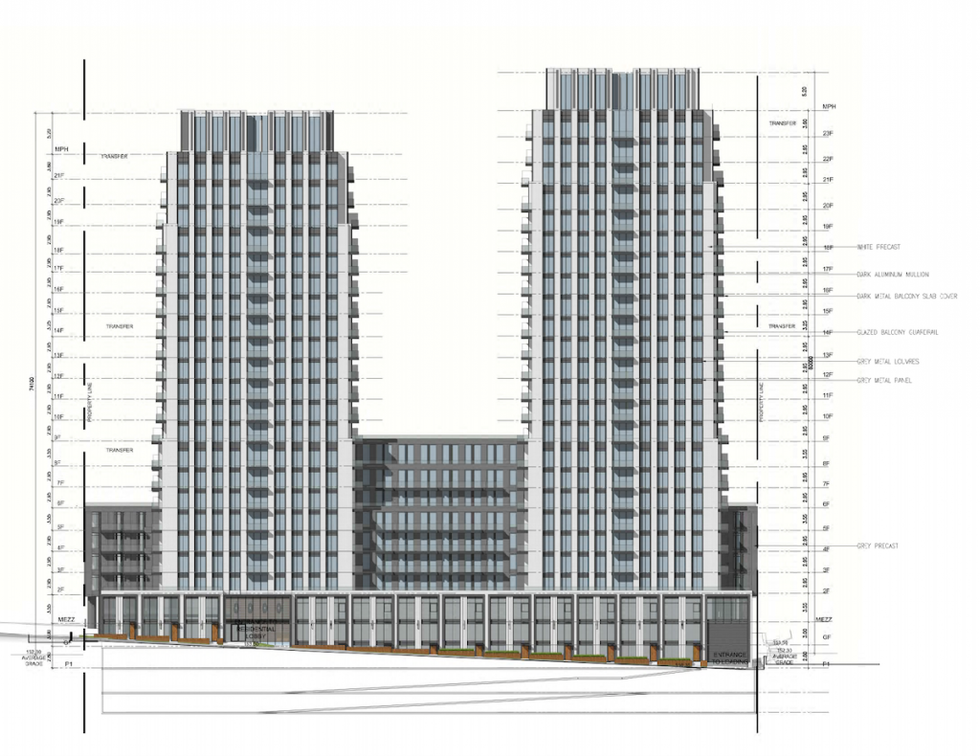 The proposal includes a total of 1,580 square metres of indoor amenity space, which will be located throughout the podium and 956 square metres of outdoor amenity space. In terms of outdoor amenity space, 380 square metres will be located on the ground level, with additional space on the sixth and ninth floors. Units will also have access to private terraces and balconies. The ground floor outdoor amenity area will include movable furniture, planters and pavers.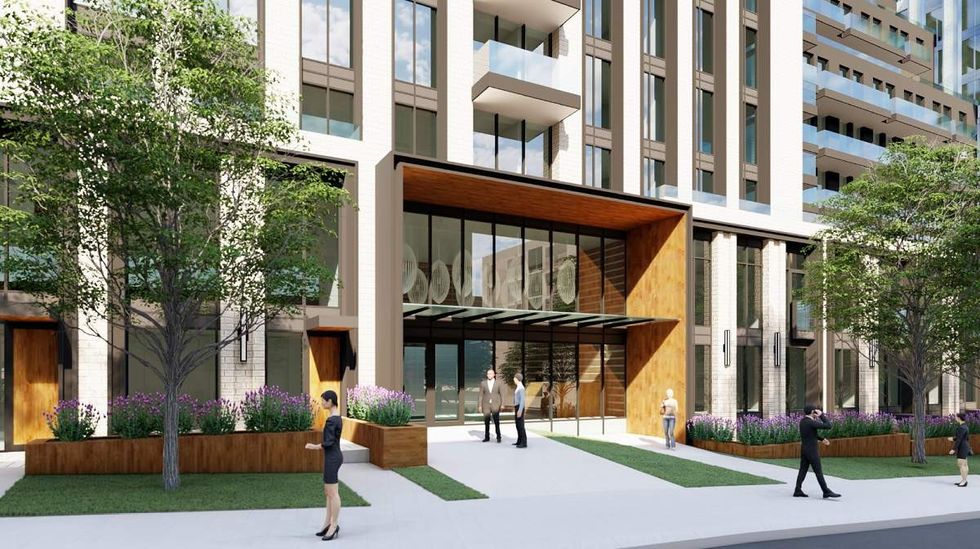 Designed by IBI Group the 'East' and 'West' residential towers would feature sculpted set-backs at the ninth and 19th floors for visual interest and to break up the building's mass.
Finally, a total of 205 vehicular parking spaces are provided on three levels of underground parking, as well as 635 bicycle spaces.
Future Developments