"We have deep roots in the city of Toronto, and there's no question that we want this city to be the best that it can be. And with that, real estate development is obviously huge, in how it can shape the city," Brett Bitove says over a video call in early September.
Of course, the 'we' here is the Bitove family – one of the few in Toronto's history that can truly claim to have had an outsized influence on the city's rise to the global stage. From Brett's father founding the Raptors to his uncle currently running the Toronto Star, the Bitove sphere of influence is difficult to measure in its breadth.
---
And now, they're quite literally building on their iconic name.
Bellwoods House, backed by Bitove in his position as Vice President of Investments at First Olympic Capital, and in partnership with Mark Cowie, Founding Principal at Cowie Capital Partners Inc, is a new condo development poised to rise at King and Strachan that promises a peak Toronto lifestyle experience in a prime location.
It checks all the boxes to make a splash: large suites, impressive amenities, walking distance to parks and entertainment in equal measure, and a competitive price point. It's the partnership, and Bitove's belief in the market, that standout most, however.
"There's uncertainty right now," Bitove says, "but there's also been a handful [of developments] that have gone and kind of knocked it out of the park, in my opinion."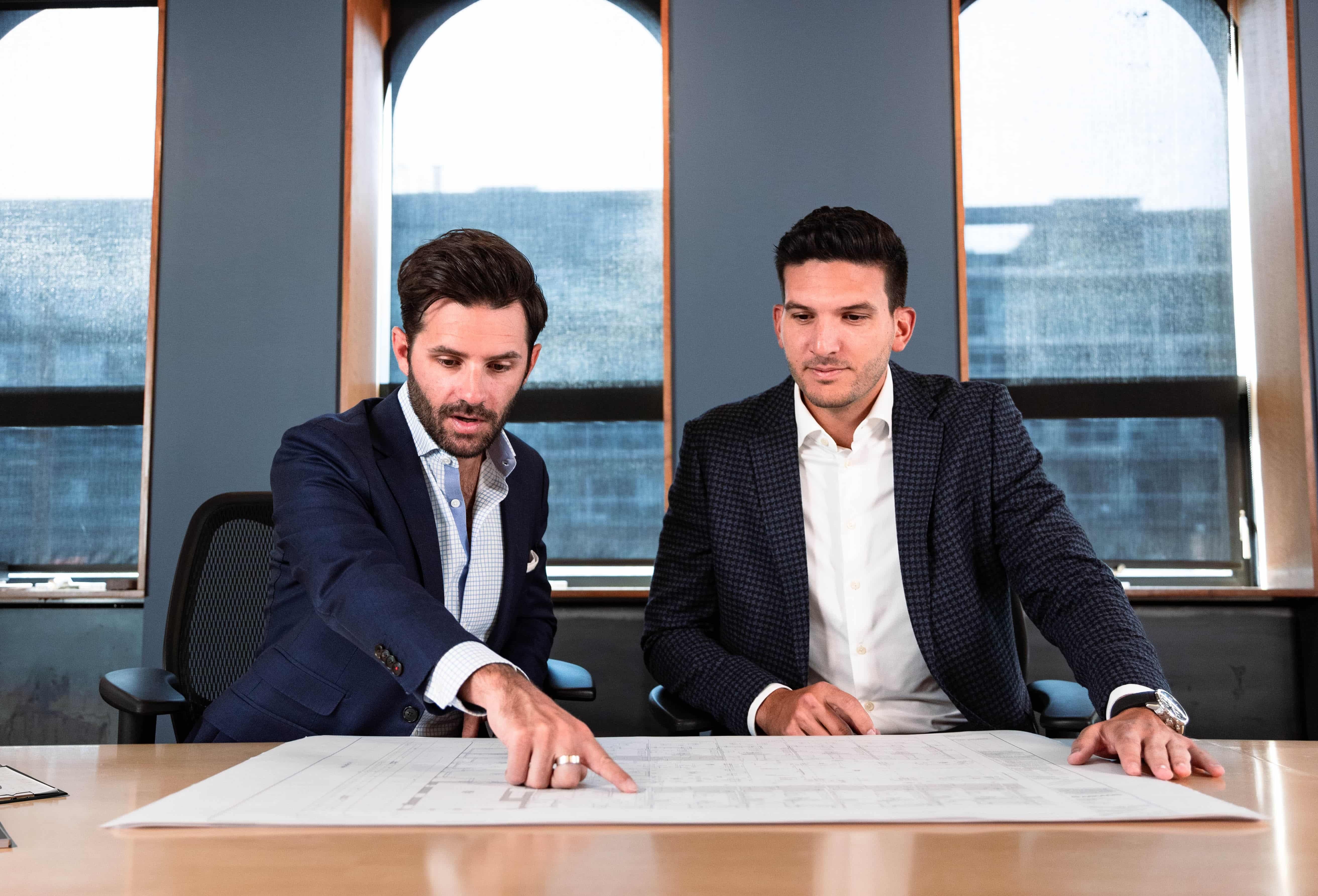 Matt Young, President and CEO, Republic Developments & Brett Bitove, Vice President of Investments at First Olympic Capital
Bitove is specifically referencing development projects that are seeing success outside of the downtown pocket — Scarborough, the north end of the city, and the like. But with this new investment, he's affirming his trust in what's to come for the core's condo scene, too.
"This is a really unique location," says Matt Young, President and CEO, Republic Developments, also on the call. "It's in an area where there's not a lot of other product. In fact, we're the only condo, really, in this Trinity Bellwoods pocket. And, it's also right smack in the middle of four of the most vibrant, exciting neighborhoods in the city. You have King West to the east, you have Ossington to the west, you've got Queen Street West to the north, and you've got Liberty Village to the south."
But even more than being a desirable place to call home, Bellwoods House, for Bitove, represents a bigger story about Toronto. To invest in this condo is, in a way, to invest in the city itself.
"I do believe in the long-term fundamentals of the market; I think Toronto is a great place to live. I think if you look at the numbers — the amount of people moving to Toronto — there's no question that the market will continue to rise," Bitove says. "With interest rates continuing to rise over the last year, and now finally, some pauses in the interest rate hikes, we are hoping [this] will bring some more optimism to the market this fall."
In early September, the Bank of Canada (BoC) opted to hold its policy interest rate at 5%, bringing a (long-awaited) pause to (long-ongoing) hikes. While the BoC's next move is yet to be determined, this recent hold brought a sigh of relief to Canadians amid affordability struggles. And with that sigh, a glimmer of optimism.
And, as is evidenced by Bellwoods House's strides forward (an official launch date and presentation gallery opening are both coming soon), paired with Bitove's enthusiastic investment in the project, this optimism is palpable within the industry as well.
"When Matt came along with this project, we thought that it was an unbelievable location. We thought, 'we believe in that area'," he continues. "But not only that, we believe in Matt Young. We saw his track record."
Prior to heading Republic Developments, Young held the title of VP of Development at Capital Developments, helping to grow the company from startup to one of Toronto's most prominent builders over the course of seven years. Now, with Bellwoods House, Republic Developments is meeting a neighbourhood need that, as Young describes, has been mostly unsatisfied so far.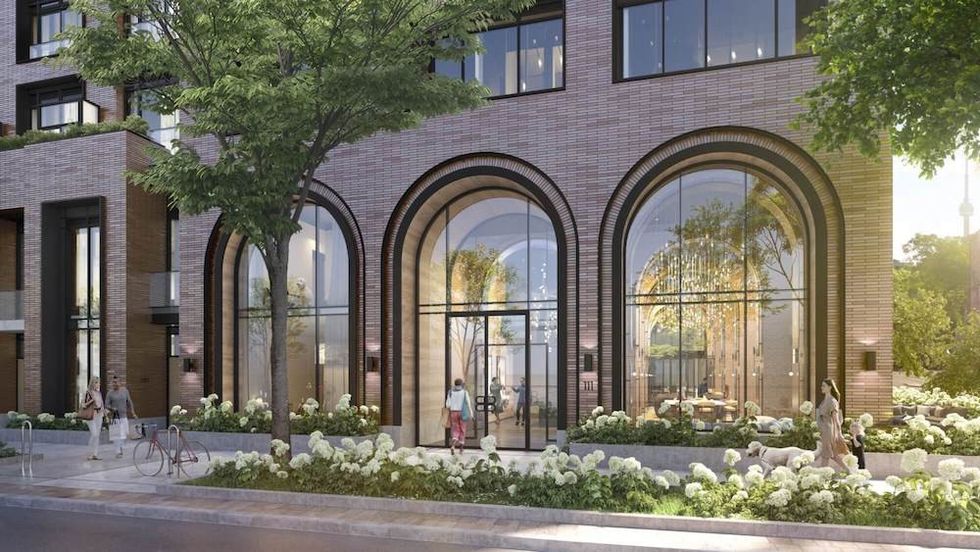 Bellwoods House (rendering) via Republic Developments
Catering to end-users and investors alike, the offerings at Bellwoods House have been curated for those who will return to the condo at the end of the day. From a carefully crafted co-working space through to a podcast studio and sizeable suites, it will be easy for entrepreneurs, creatives, and young professionals to seamlessly make themselves at home. And, with suites starting in the mid-500's, prices have a competitive edge.
But even beyond all Bellwoods House promises, what's most heartening about the new development is the confidence of (and in) the team behind it.
"[Young] has done unbelievable work through [his time at Capital Developments], and we've also partnered with him in Scarborough at Scarborough Junction, and he's done some great work there," Bitove says. "We believe strongly both in this project, but also in Matt and his team."
The Bitove name continues to rise in Toronto. So too will the buildings lucky enough to have its support.
Real Estate News