You may think of townhouses as amorphous and generic -- each unit indistinguishable from the one beside it -- but 40 Westmoreland Avenue is a townhome of a different breed. 
---
In its first life, the property was a neo-Gothic church, built in the 1900s. Today, the original red brick exterior is intact, but the property has been redeveloped into 17 townhouses by Toronto Architect, William Alexander Langton. Each unit has a regal, old-world charm, but the interior stylings are anything but dated. 
Certain features are also original to the building, including the exposed brick masonry, exposed ceiling beams, soaring cathedral ceilings, stone columns, overhead archways, and arched windows. That said, many of the finishes were new to the redevelopment and are in pristine condition. 
The first floor of the home has an open-concept living, dining, and kitchen area, with a walk-out to a patio on one end and a curved staircase on the other. Exposed brick and coffered walls make such a visual impression that the space could do without artwork. A stone column separates the living and dining areas, and if you follow the column upwards, you'll catch a glimpse into the upper floor.
Upstairs, on the second level, the primary bedroom is grand and gothic, with more exposed brick, a sculptural column, arches above the bed, windows, and the walls. On the third level, you'll find the secondary bedroom, which is smaller and more demure, but the woodworking and exposed brick tie it into the rest of the home. 
The Specs:
40 Westmoreland Avenue is on a quiet street but steps away from Bloor Street West, Dovercourt Park, and Christie Pits. It's perfect for a city dweller with an affinity for gothic architecture and just under $2M to spend. 
WELCOME TO 40 WESTMORELAND AVENUE
EXTERIOR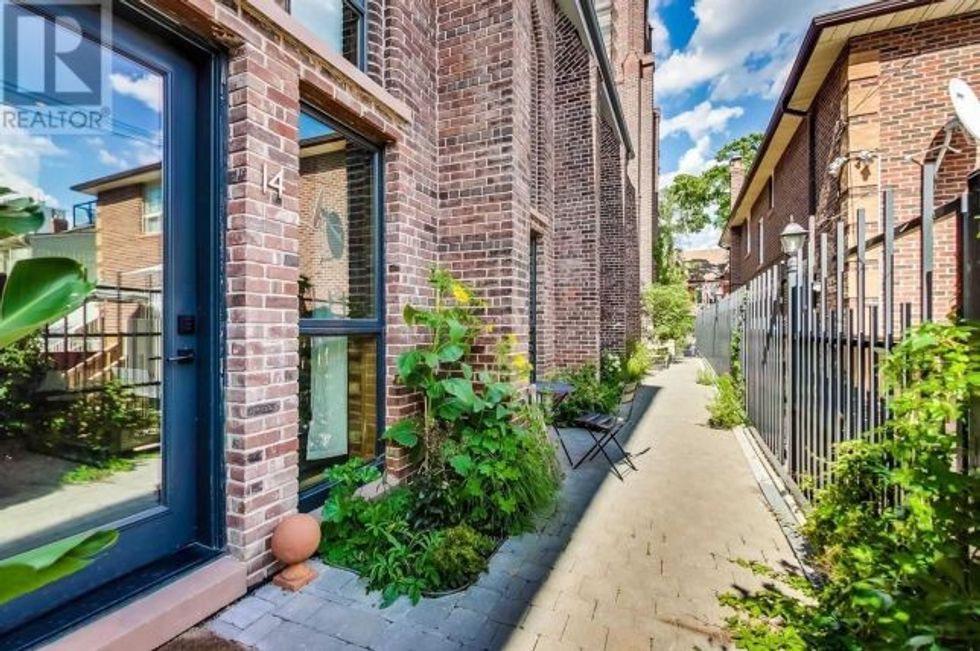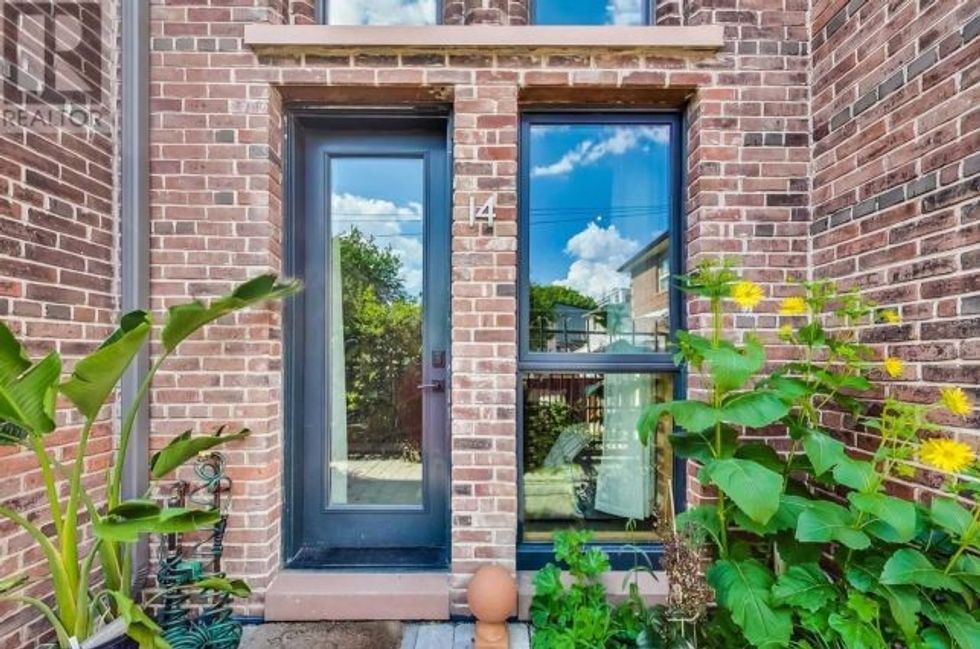 MAIN FLOOR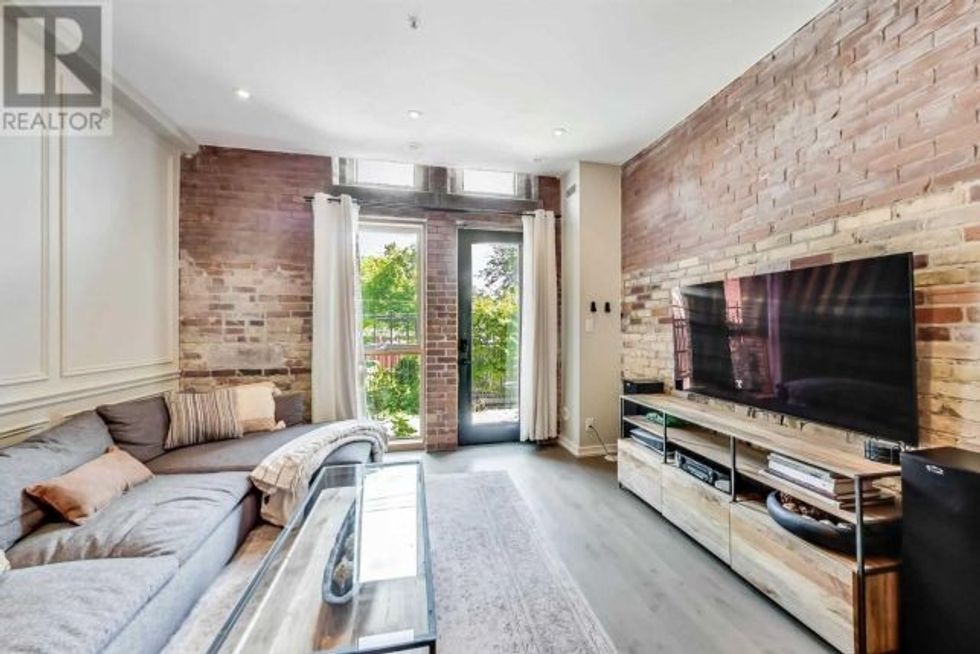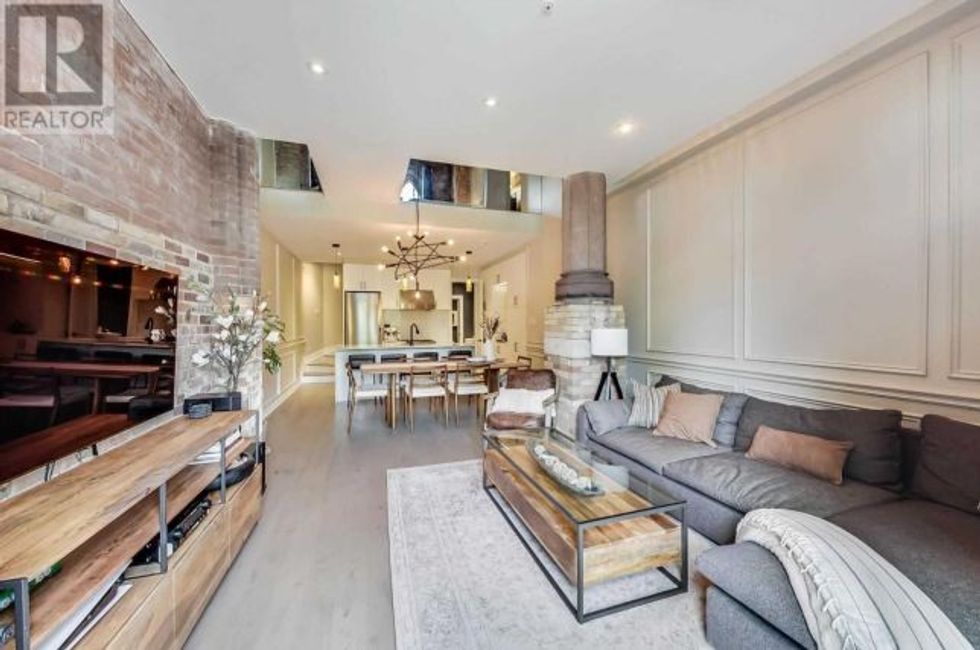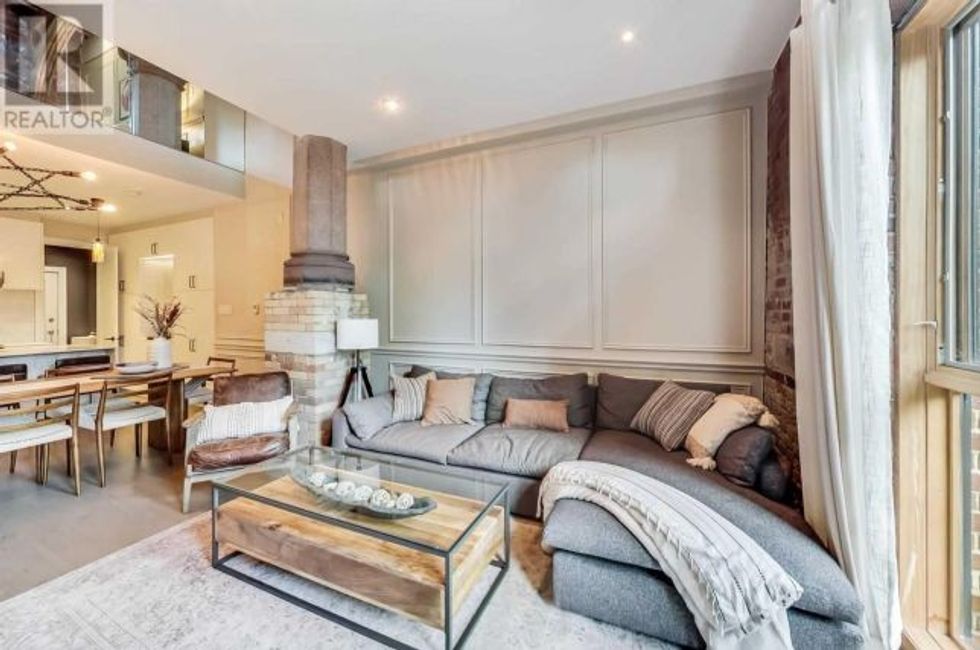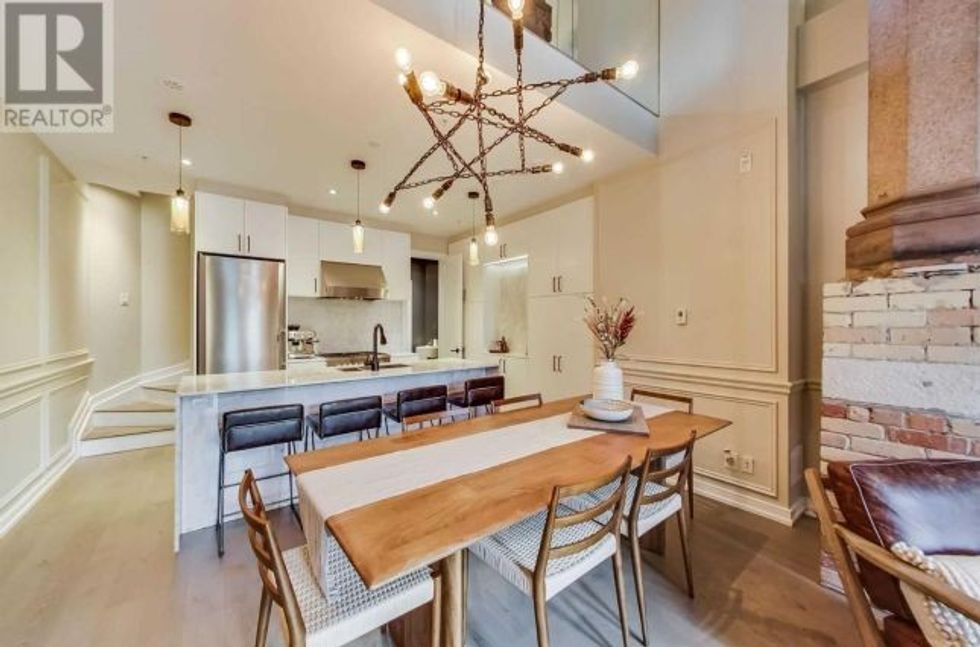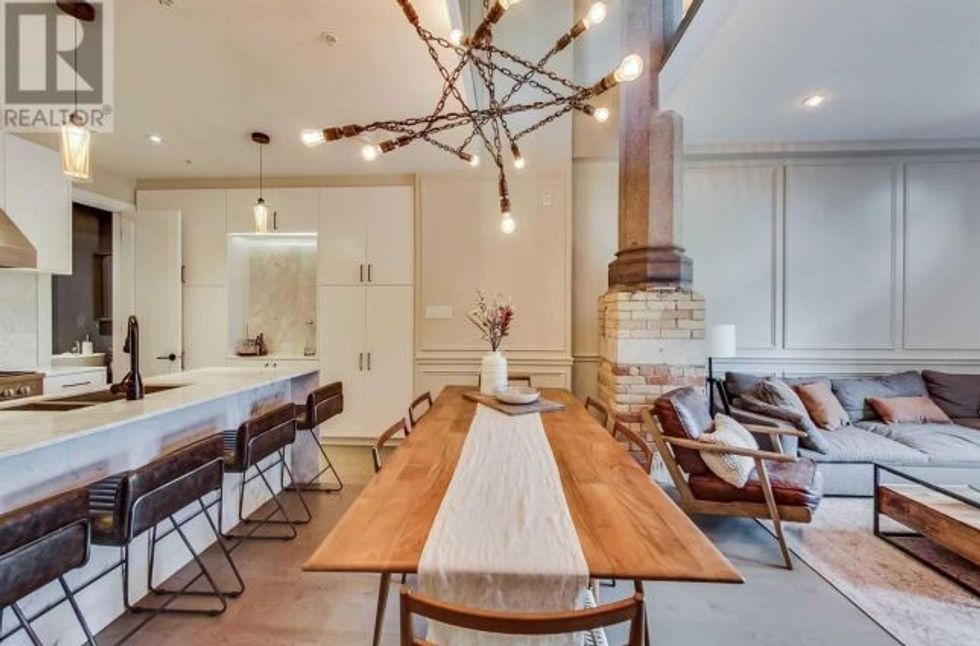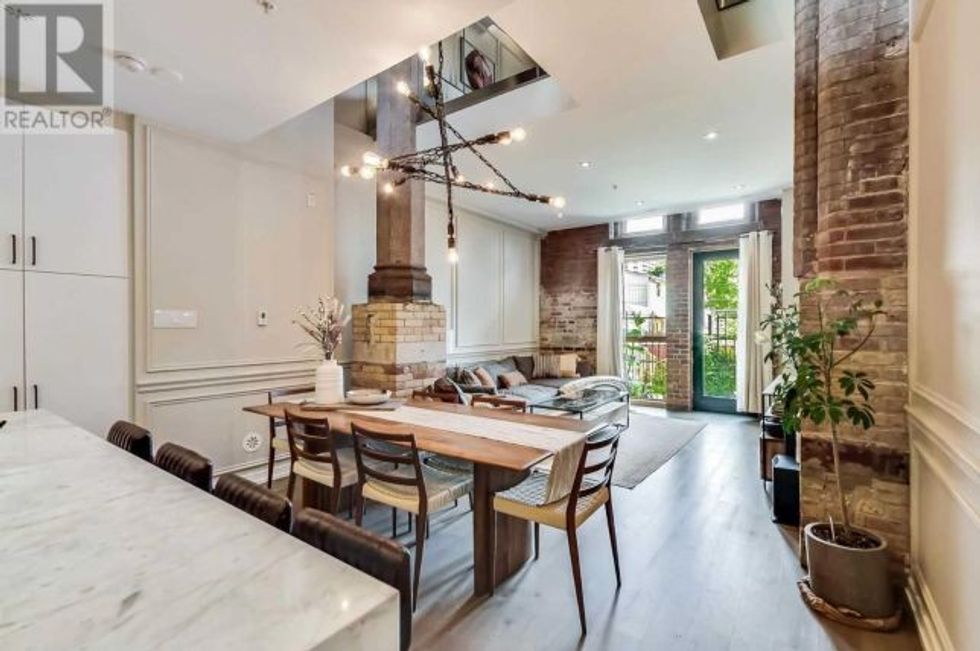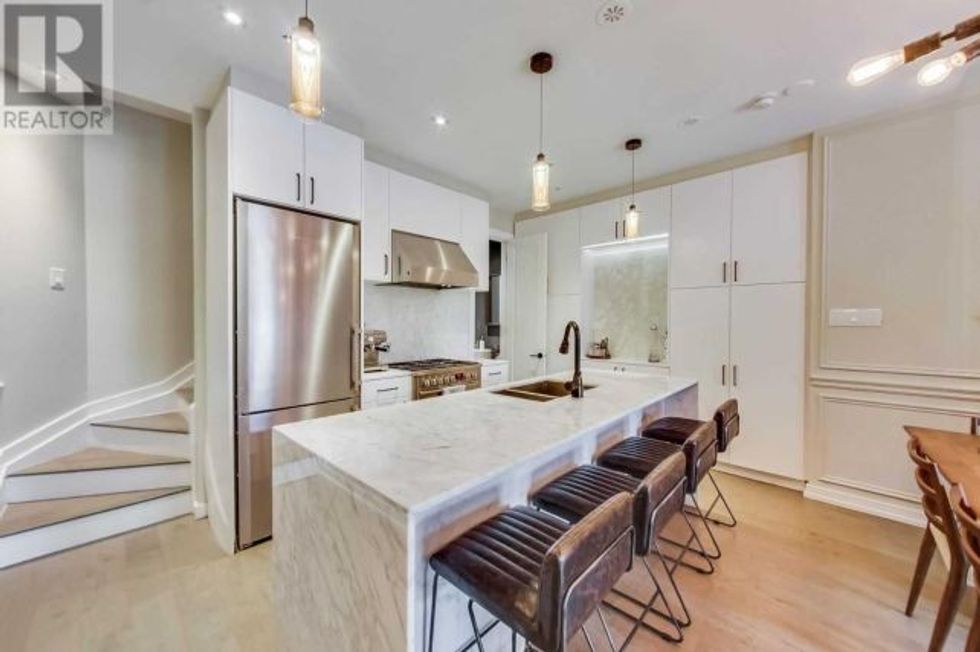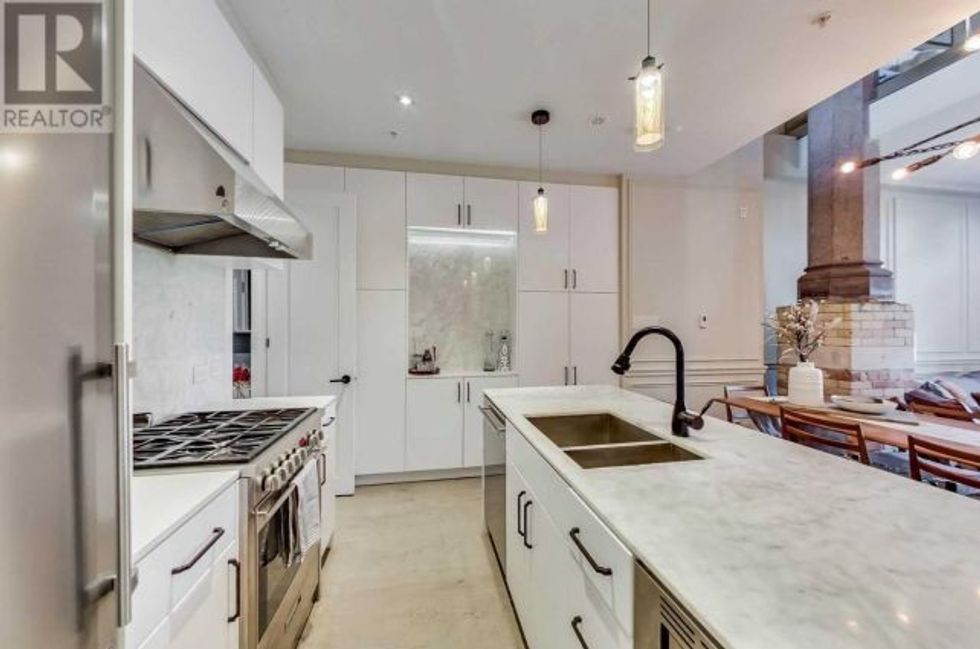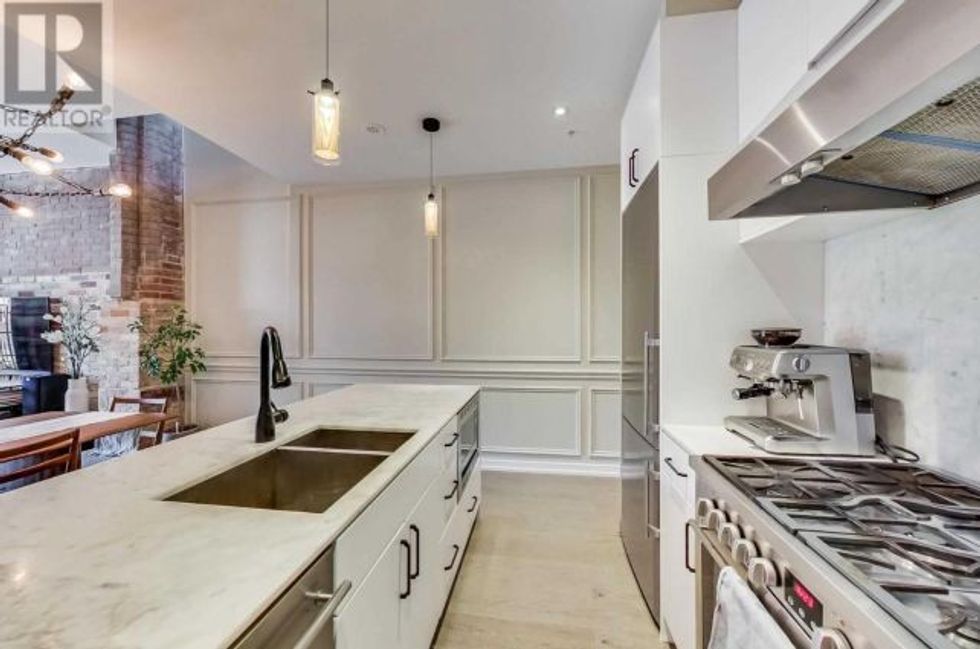 UPPER LEVELS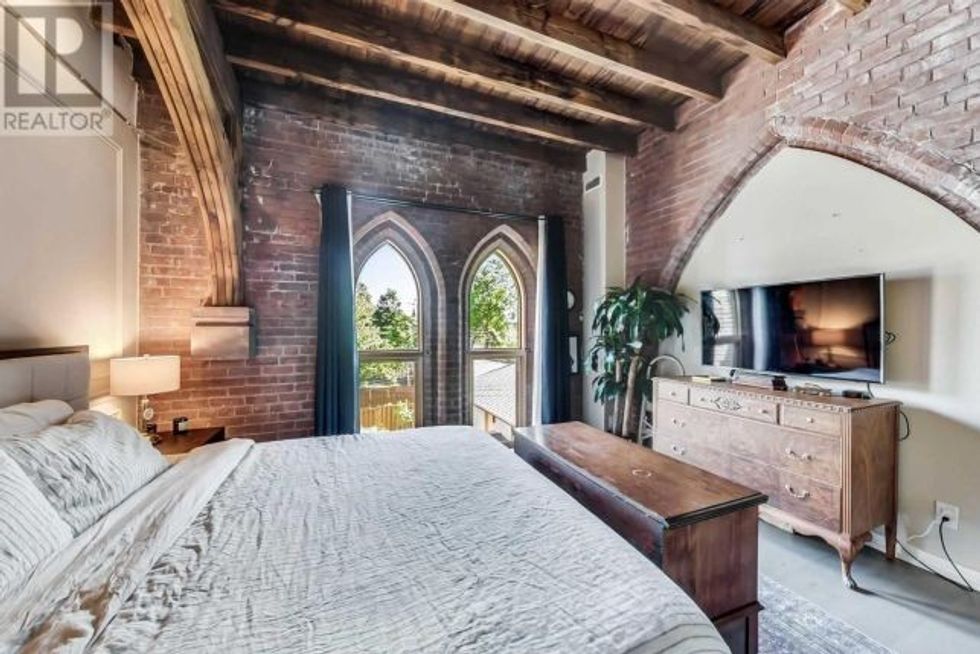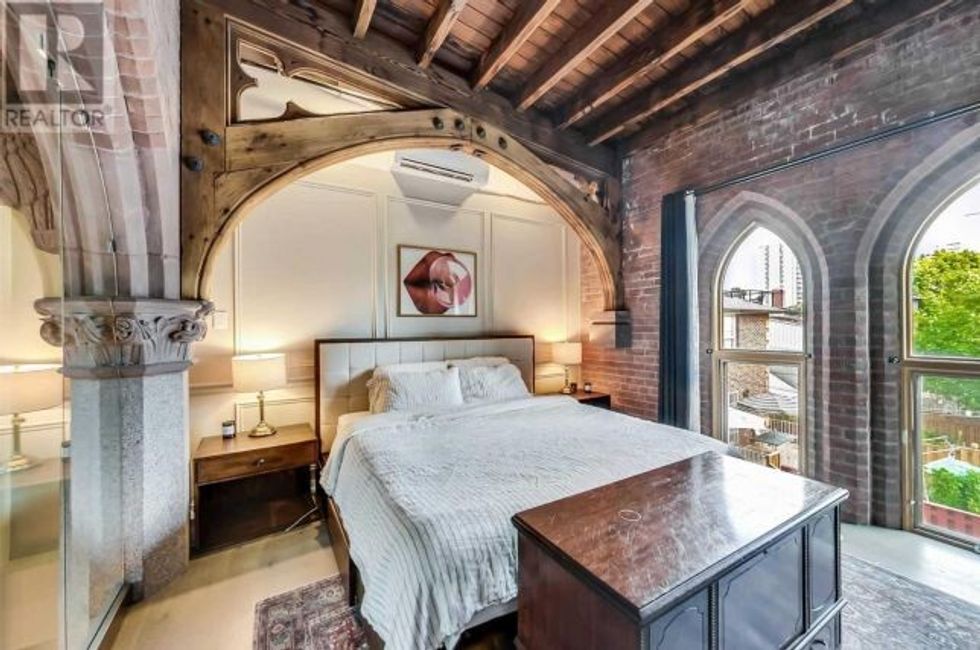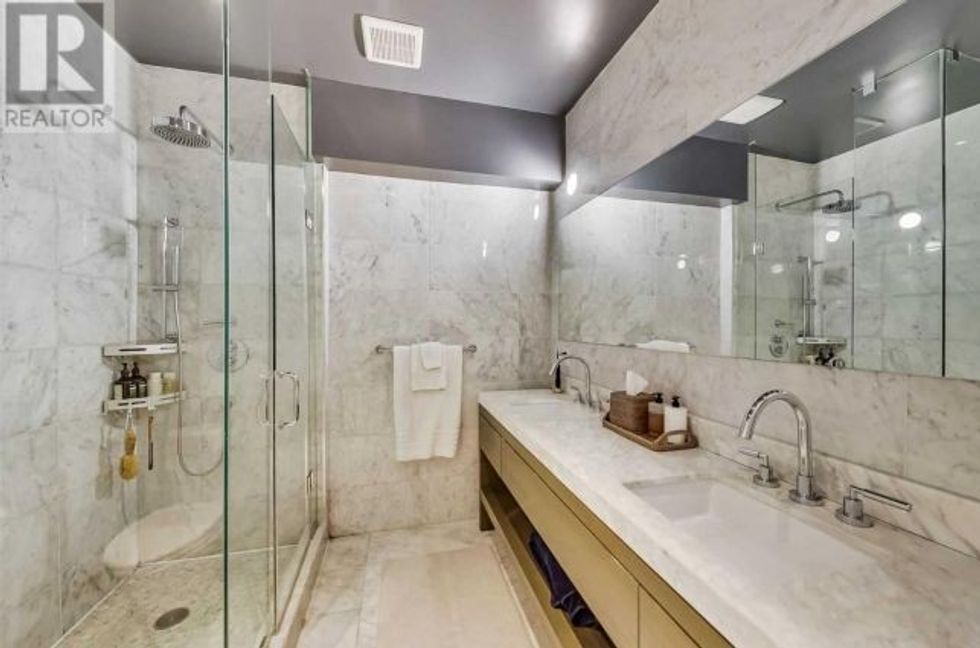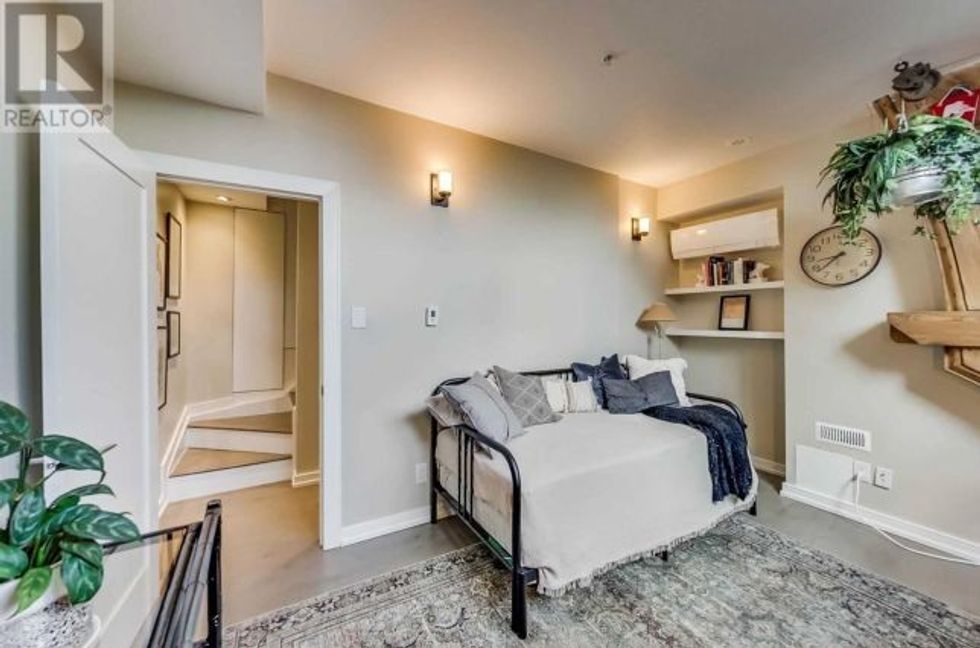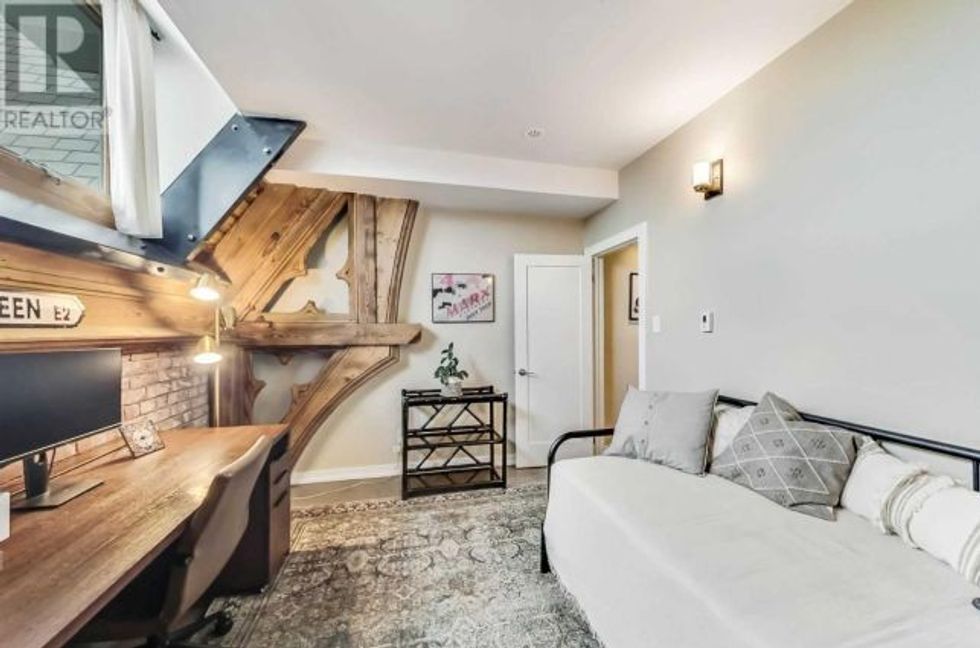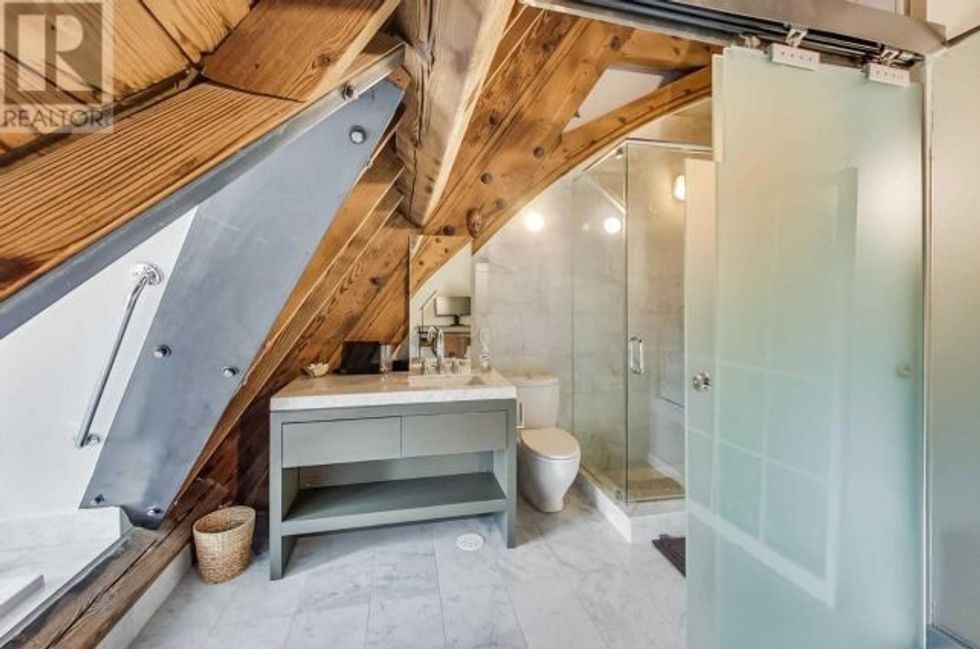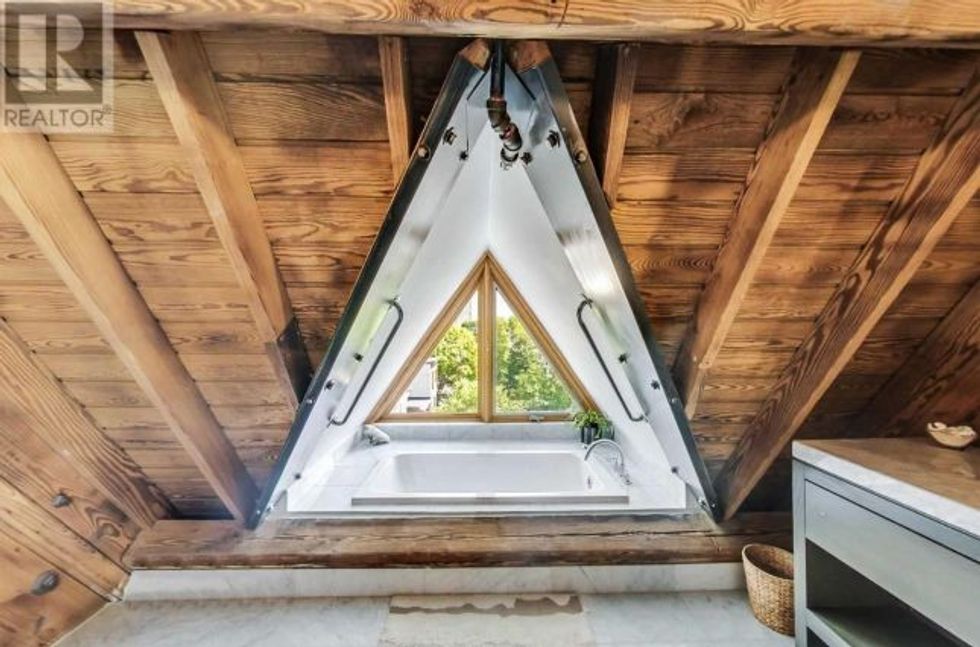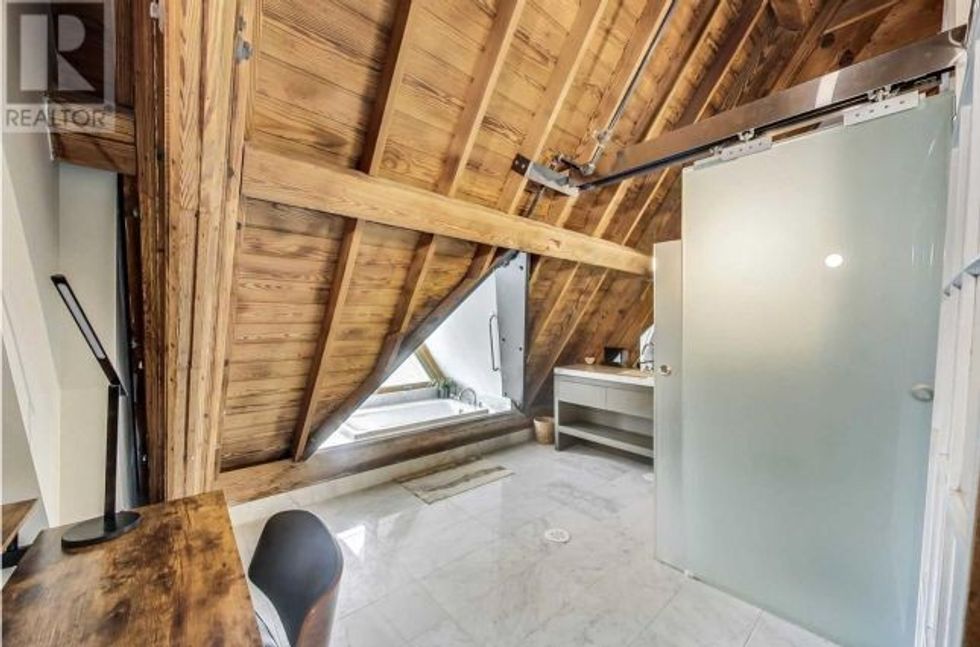 Toronto