To say the market has become cut-throat is an understatement. A very small detached house at 4 Lucy Avenue in Scarborough has sparked a bidding war with its listing price of $399,900. The fact that the property appears to be the size of a single car garage hasn't deterred buyers.
Real estate agent Cheri McCann of Toronto-based McCann Realty Group Ltd. had a feeling the tactic would attract some buzz – and of course, press.  "It's the cheapest house in Toronto that we've found – unless we've missed something," says McCann.
---
She expects offers to come in at well over the $400,000 mark though she refused to speculate on how much it could actually rise to.
This past July, BNNBloomberg reported that bidding wars were making a "comeback" and that buyers were often countering each other with 10 or even 20 per cent more than the asking price. If this is happening despite tighter mortgage regulations and punitive taxes on foreign buyers, then buyer desperation is greater than imagined.
The Lucy Avenue house, for example, has seen a steady stream of potential buyers, mostly young couples looking for their starter home. Similarly-sized homes have been listed closer to the $550,000 mark. Tiny home prices have often been listed at exorbitant prices in Toronto. That hasn't stopped would-be homeowners from viewing or buying them for over the asking price.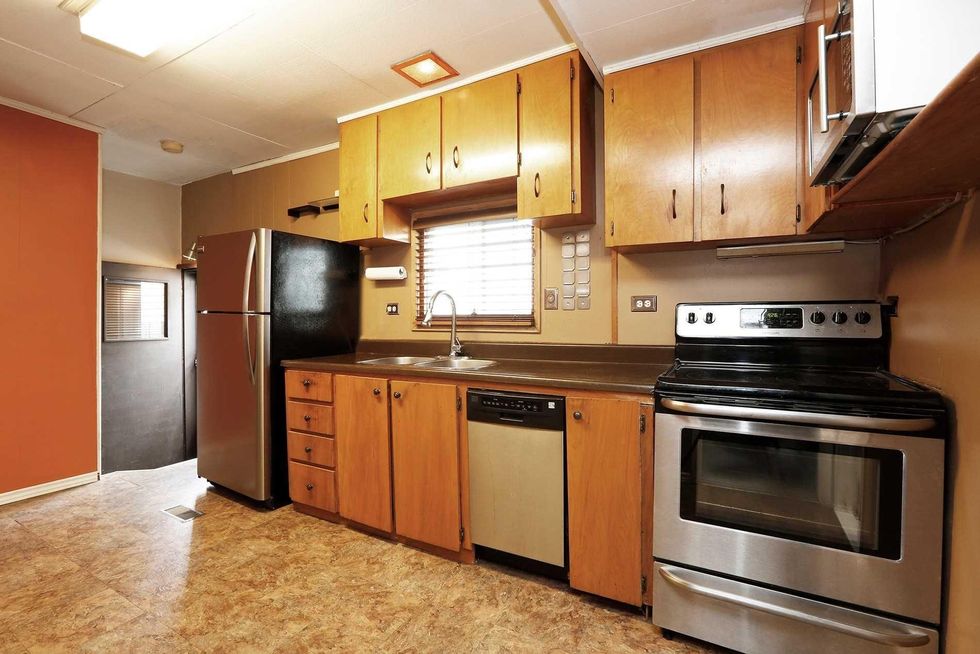 All photos courtesy of Zoocasa
"We have had a ton of showings," says McCann, who notes that the house is being sold "as is,"  - without that all-important home inspection. Anyone remember the movie 'The Money Pit' starring Tom Hanks? It should be required viewing for buyers who will lay down cash without an inspection.
While the property's basement is unfinished, the kitchen has been updated with some newer appliances. And that bathroom has not been updated – though "the plumbing works" according to the owners. Ah, good to know!
"It's cute as a button," says McCann. "It's a cul-de-sac – there's one way in, one way out."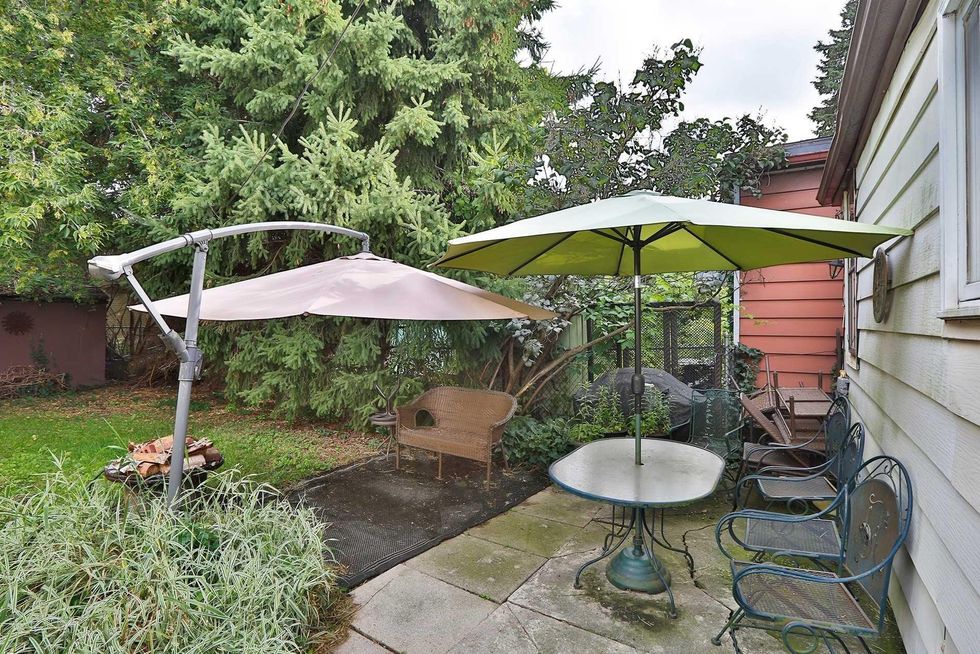 It's a listing the falls on the heels of the now-famous $599,000 garage listing in the Northern Beaches that sat on a 20 x 100 square foot lot. Described on the realtors website as a "rare opportunity for someone looking to build in desirable Danforth Village" that's close to the subway line, schools, shops and restaurants, many gawked at the price tag.
Real estate broker Nima Khadem told CBC News it's a "really interesting" property: "This one is a unique situation, and given the current fact that properties have gotten so expensive, it puts property like this in high demand — because people can buy this, put up a structure on it, and it can be a great condo alternative."
Everyone in small town Ontario is shaking their heads right about now with disbelief.
Listed