---
Can you hear that?
It's the sound of a storybook opening on the east side of town, calling on you to be its main character.
Boutique and beautiful, Biblio Lofts Toronto is poised to bring intimate-scale condo living to Queen Street East.
The project, coming forth via NVSBLE Development, will rise seven storeys near the intersection of Broadview and Queen East. With architectural design from BDP Quadrangle and interiors by Commute Design, the build will both reinforce and reference its surrounding aesthetic vernacular.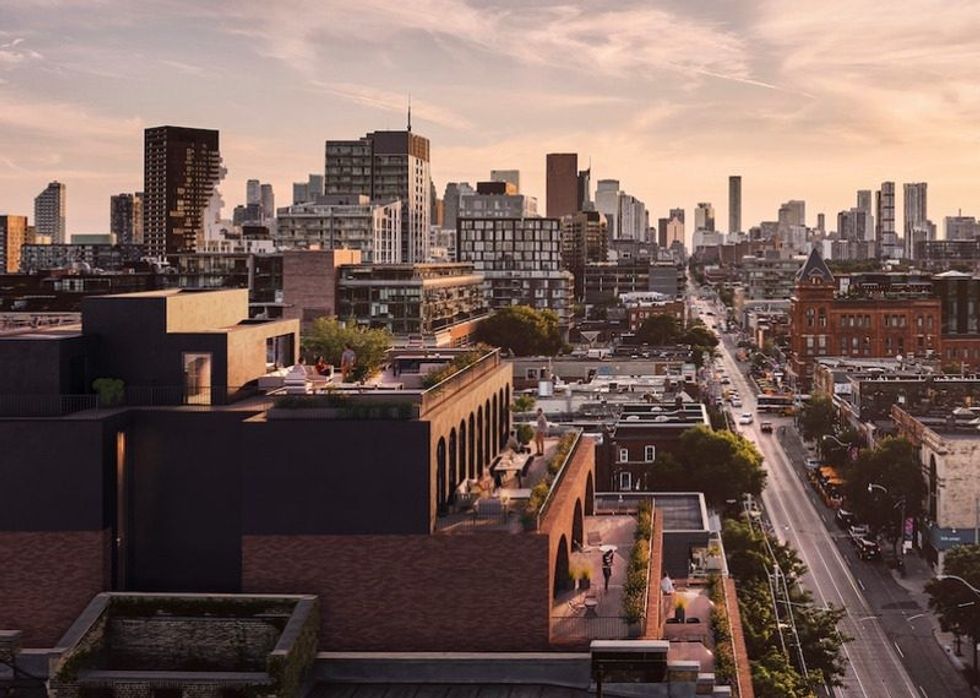 Biblio rendering (Unique Urban Homes)
Being brought to market by Paul Johnston's Unique Urban Homes, it's no surprise the boutique building is expected to boast picture-perfect curb appeal. True to its name, the real estate agency consistently provides a platform for one-of-a-kind properties, spanning freeholds through to pre-construction condos.
Specializing in architectural and designer properties – alongside classic victorians, hard and soft lofts, modern homes, condos, townhomes, and commercial spaces – Unique Urban Homes is trusted for bringing forth abodes high in both quality and style.
And Biblio is no exception.
Ideal for condo lovers, the project presents the opportunity to maintain a curated, sophisticated lifestyle, well beyond the days of stomping the ground of a freehold home.
Containing just 30 suites, Biblio will be exclusive. An architectural feat of modest scale, the view out its uppermost seventh-storey windows will offer sights of the skyline... without making pedestrians below look more insect than human.
Rising up in a well-established, vibrant pocket of the city, future residents can look forward to an intimate, in-building community, enhanced by the lush surroundings of Riverside and Leslieville.
Indeed, just steps from the building are countless eateries: Hi-Lo, est, Brickworks Ciderhouse, and The Broadview Hotel are only the beginning. Shops are abundant too, as the nearby Tiny Record Shop, Club Goods, and Good Juice Box Vintage offer spots to splurge, when you get the craving.
Rowe Farms is just down the road, for your gourmet-grocery convenience. A little further east, Loblaws is ready to fill your shopping cart with veggies, meats, and cheeses.
Of course, meals must be accompanied by a glass or two, and the ultra-close LCBO will make stocking up on bottles a breeze.
And, as easy as the eats are covered, entertaining guests at your Biblio abode will come just as organically; both the building and its suites will lend themselves to conversation, inquiry, and intrigue.
The collaborative effort of NVSBLE with BDP Quadrangle, Commute Design, Biography, and Unique Urban Homes together results in an artistic ode to the neighbourhood's history, dappled with insider nods to contemporary luxuries.
The project's exterior – as it's described by BDP Quadrangle – will boast a brick masonry façade complete with beautiful arches. Consciously complementing the adjacent five-storey heritage building, Biblio carries on the story of the area's past, seamlessly blending the traditional with the new.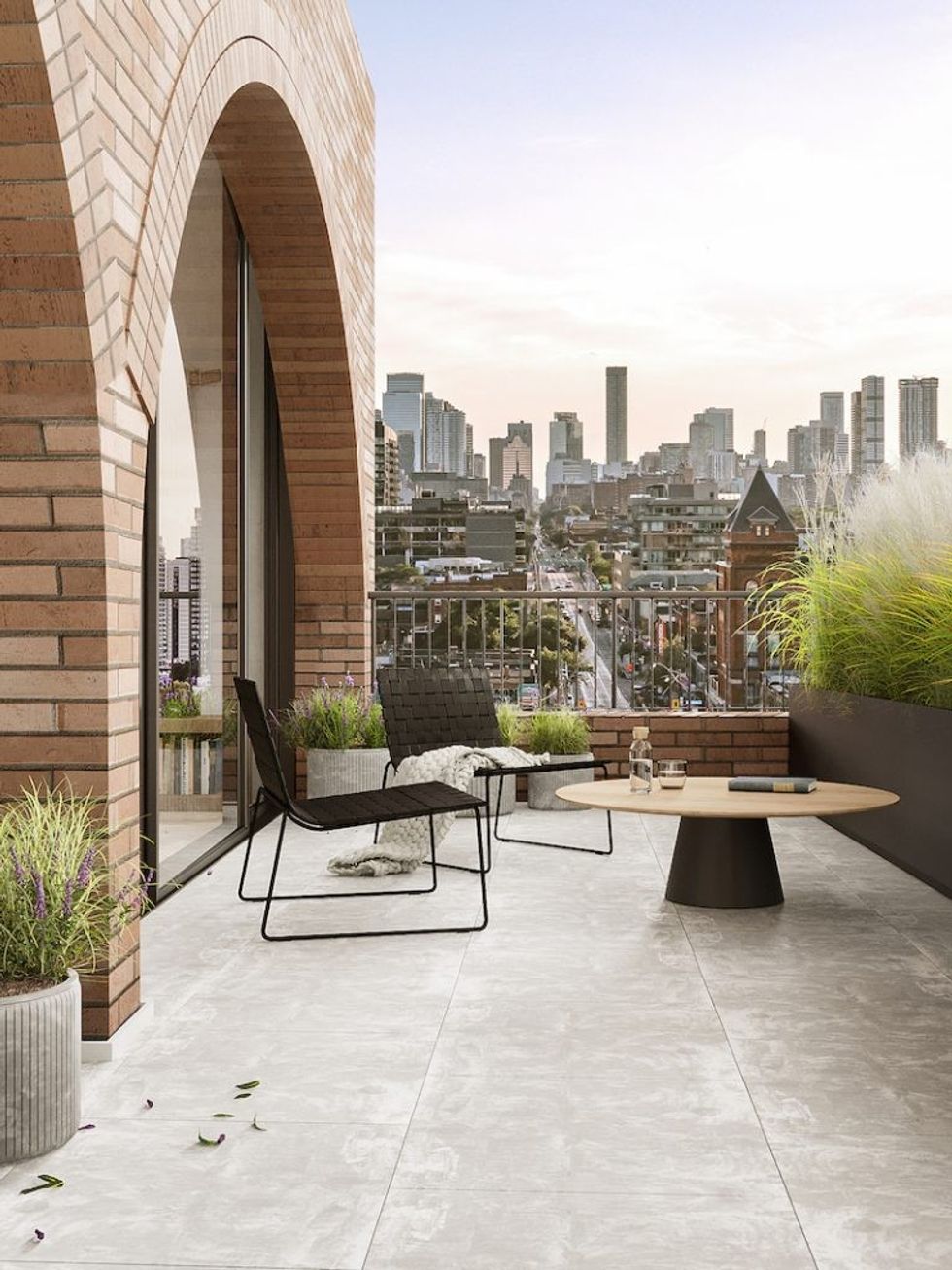 Biblio rendering (Unique Urban Homes)
Every chapter of life deserves its own unique setting: An environment in which a beautiful story can unfold, day-by-day, as its main character savours the experience of living the tale in real-time.
If now is your time, call Biblio your book. Register today and begin filling in the pages.
---
This article was produced in partnership with STOREYS Custom Studio.
Future Developments