Real Estate News
34 Family-Friendly Affordable Homes for Single Mothers Coming to Regent Park
A new public-private partnership that will see 34 family-friendly, affordable units for single mothers built in a private rental building in Regent Park was announced today.
During a virtual news conference on Friday, it was revealed that Sun Life and The Daniels Corporation had signed a new public-private partnership agreement with WoodGreen Community Service, and the City of Toronto to integrate long-term, affordable, rental living in their newest multi-family residential development in Regent Park.
The partnership is being hailed as "innovative" as it will serve as a blueprint that could be replicated by the development industry to shorten the time frame for making new, affordable homes available throughout Toronto.
READ: Why Regent Park is One of the Best Toronto Neighbourhoods to be Renting in This Year
The new, purpose-built rental residence in Toronto's Regent Park neighbourhood called EVOLV, is located on Nicholas Avenue near River and Shuter streets and will include 34 homes of affordable housing dispersed throughout the 29-storey, 346-home project that is nearing completion.
All of the affordable rental homes within EVOLV will have two or three bedrooms to address the city's high-need for family housing, and all tenants will enjoy access to a complete range of contemporary amenities in a child-friendly environment.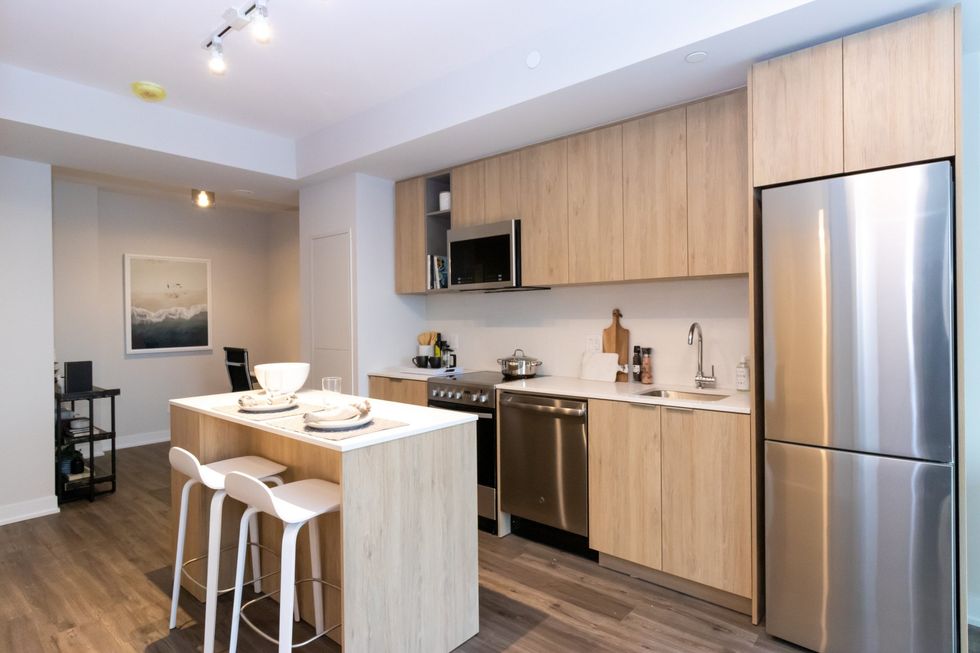 By design, the affordable housing homes will be seamlessly integrated throughout the building, a move that will foster inclusion and the ability for people of different socio-economic backgrounds and incomes to live together.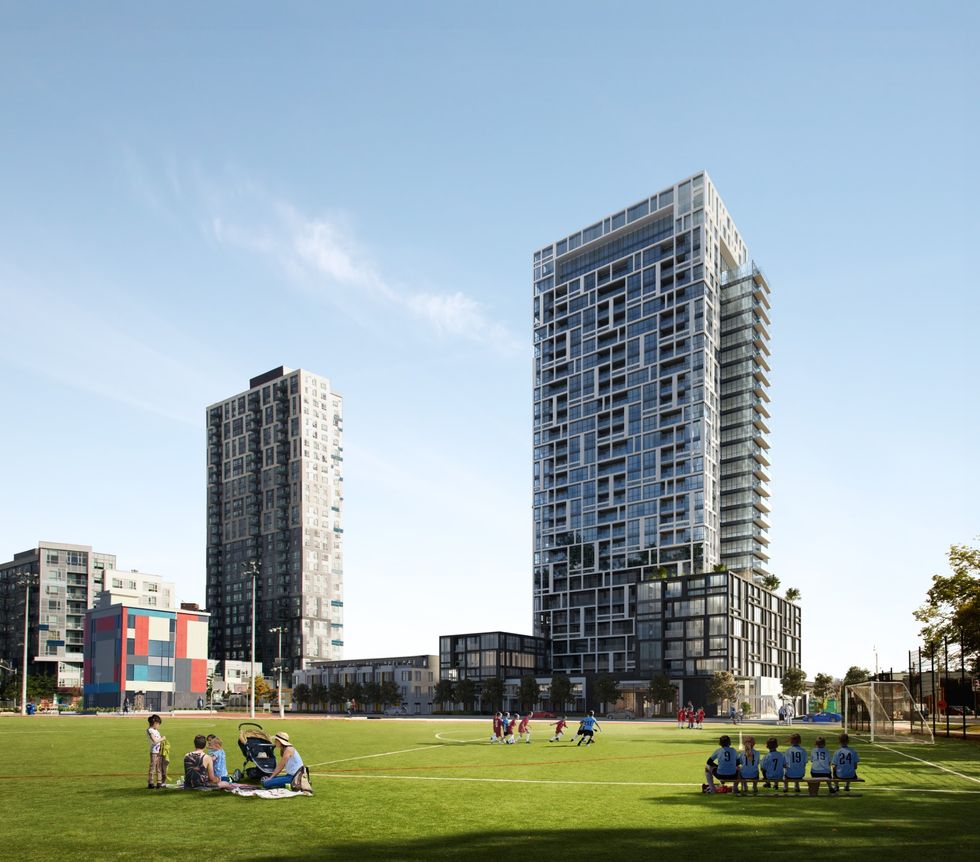 To help bring the project to life, the City is contributing $5.1 million of its federal and provincial funding allocation under the Ontario Priorities Housing Initiative (OPHI) to WoodGreen.
WoodGreen will be responsible for leasing and managing the building's affordable housing units through its Homeward Bound Program; the award-winning, four-year program helps homeless or inadequately-housed single mothers achieve lasting economic self-sufficiency.
"The provision of affordable housing for families requires a disruptive mindset, innovative thinking and a philosophy driven by creative opportunities," said Ed Clark, former Chairman of TD Bank and Honorary Chairman, WoodGreen's The Difference Maker Campaign.
"This pioneering partnership by WoodGreen, Daniels and Sun Life and the City of Toronto is an example of what we can achieve when we put our minds and resources together."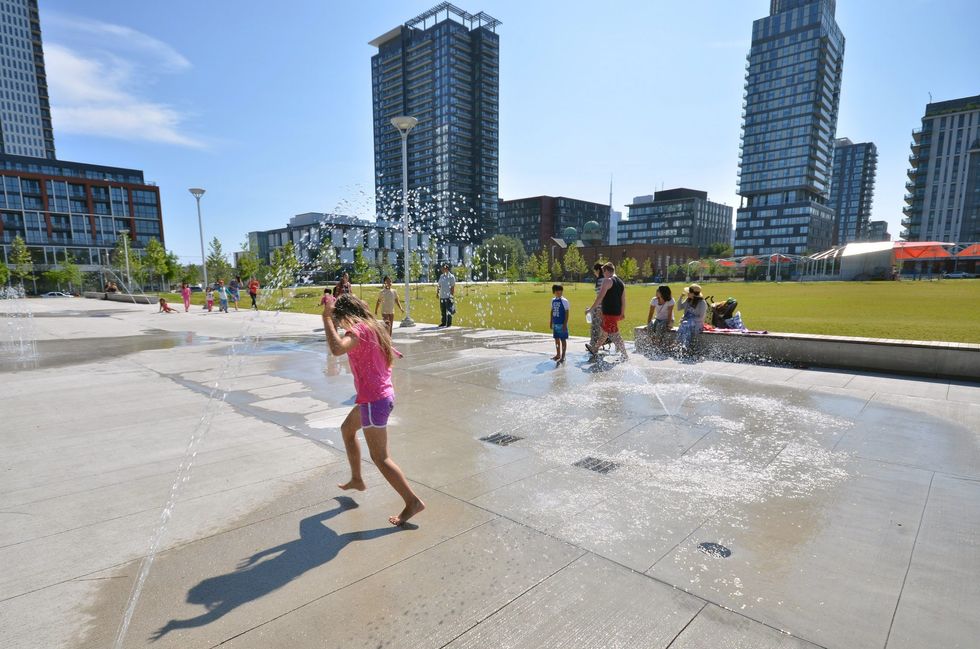 Under the agreement, Sun Life and Daniels have established a 40-year lease commitment with WoodGreen, allowing for the creation of long-term affordable housing in downtown Toronto. The City also contributed $720,847 in Open Door Program incentives in the form of waived property taxes for 40 years.
"Building affordable housing for our city's most vulnerable residents has been a top priority for me," said Mayor John Tory.
"Through our Housing TO Action Plan, we are committed to meeting our goals in expanding the supply of affordable housing in our city and ensuring that all residents in our city have a roof over their head. Creating new partnerships and working with the non-profit and for-profit sector have played a big role in our ability to meet our housing goals."
The new affordable units will be ready for occupancy this spring.