Pickering
Listed Luxe
Lake House on Frenchman's Bay Marries Urban Life and Nature
On the shore of Lake Ontario's Frenchman's Bay waits a property with Georgian-style exteriors and custom craftsmanship.
Whether it be a home, a park, a country club, or a community space, everyone has a favourite setting for making memories – now, 968 Essa Crescent could be yours.  
Marked by symmetry and revived Renaissance architecture, this home boasts captivating curb appeal.
Best described as a lake house in the city, this abode's lucky new owners will be able to indulge in resort-style living, opulence, and entertainment, simultaneously.
READ: Beauty Meets Function At This Serene Mid-Century Modern Home
Only 40 minutes from downtown Toronto, 968 Essa sits in a Pickering neighbourhood surrounded by nature, where an active waterfront lifestyle is the norm. For leisurely enjoyment, the local yacht and canoe club are among several family-friendly amenities nearby.
Where the home itself is concerned, the neutral colours used throughout this home welcome one gracefully into the marble foyer, lending elegance to the point of entry. Simply put, crisp white interiors do no wrong: they brighten the space providing a calm and airy feel.
Specs:
Address: 968 Essa Crescent
Bedrooms: 5
Bathrooms: 5
Size: 4,188 sq. ft.
Price: $3,799,999
Complete with high-end finishes, waterfront views, and over 4,000 sq. ft. of modern living space, this home is stunning and functional. Never going out of style, each room is defined by glass french doors which keep the main floor feeling as though it's entirely open concept – but with the option for more solitude when it's called for.
---
Our Favourite Thing
This home boasts an absolutely prime location. Having a backyard that features a private deck with direct access to the lake, and being within close proximity of downtown Toronto means residents can experience the best of both worlds… and what could be better than that?
---
High ceilings carry that aforementioned sense of luxury and spaciousness throughout the home, soaring 10' high. Matched by maple floors and a skillfully-designed kitchen, which features an expansive island, walk-in pantry, Miele appliances and, lastly, breathtaking views of the bay, the abode embodies glamour and grace.
The open-concept kitchen, living and dining room area mean ease of traffic flow, perfect for entertaining guests. Adding to this home's overall serviceability, a walk-out allows for seamless indoor-outdoor interaction.
While splendour indoors is a treat in and of itself, living in a lake house means spending plenty of time outside, too. And thanks to the beauty that surrounds this build, new homeowners will be eager for days spent in the sun.
If you're looking to ground yourself and feel at ease in nature, while enjoying the added perks of a luxury home, this home was listed just for you.
WELCOME TO 968 ESSA CRESCENT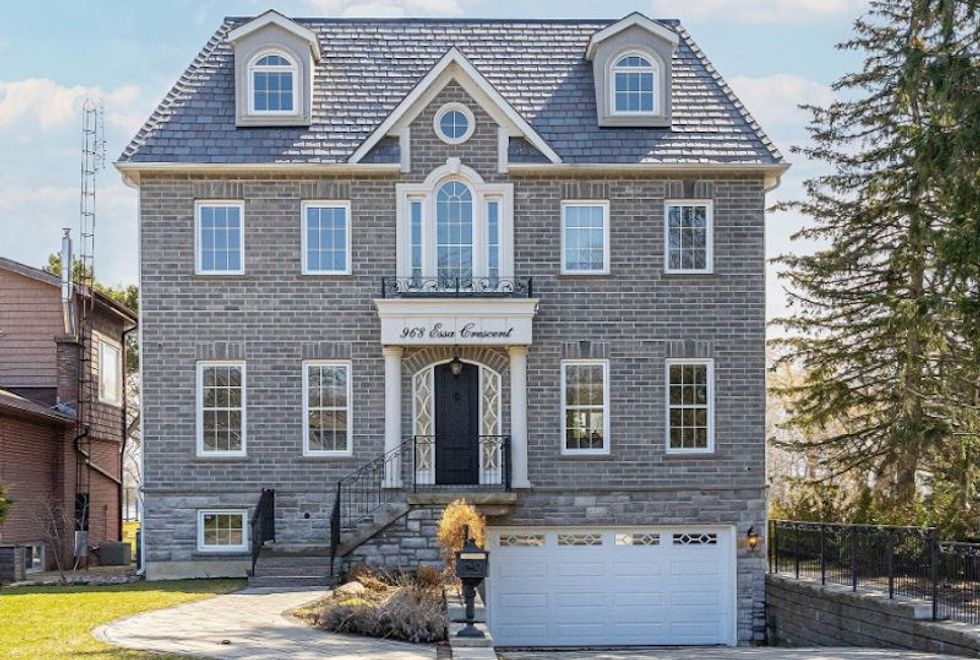 FOYER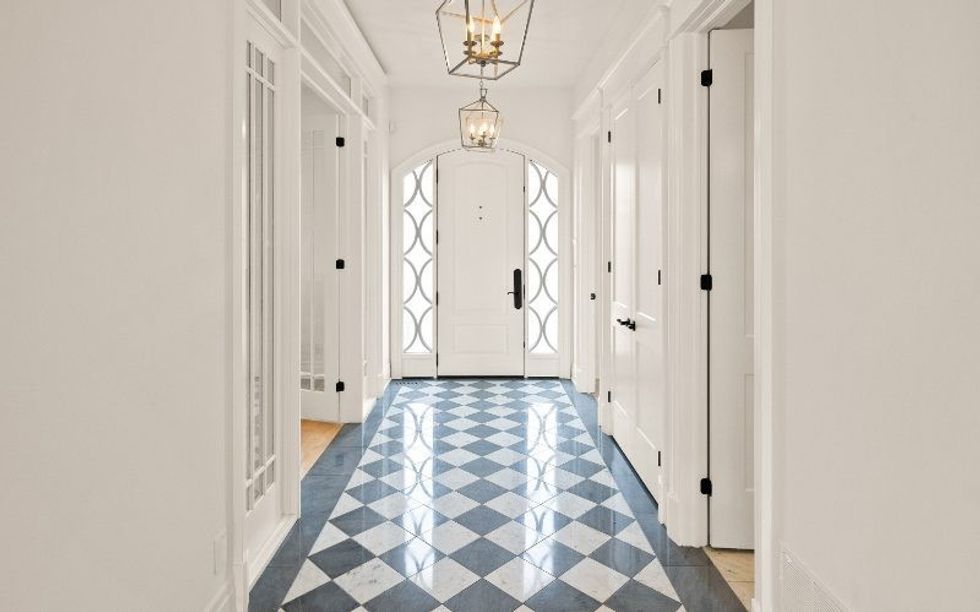 FAMILY ROOM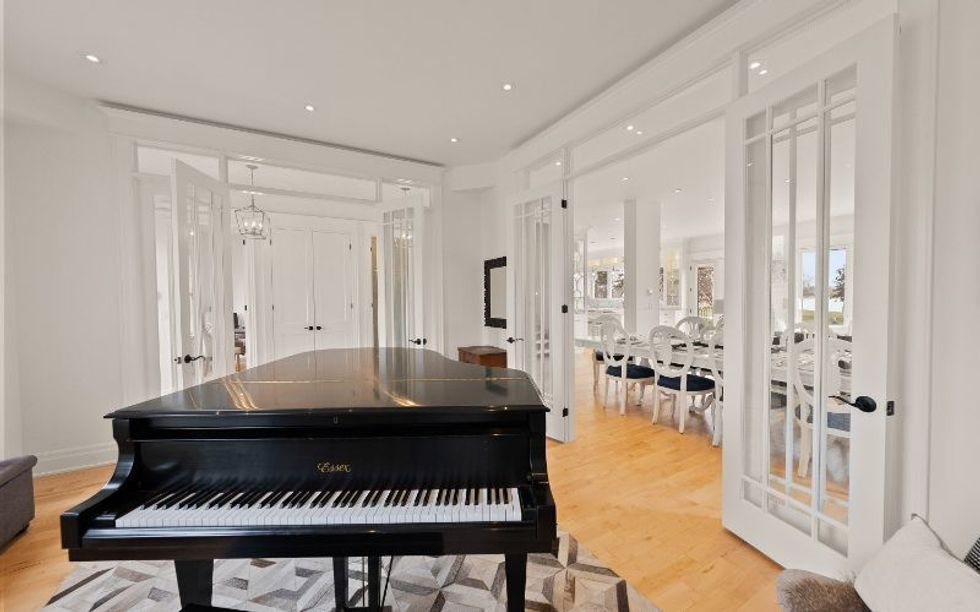 KITCHEN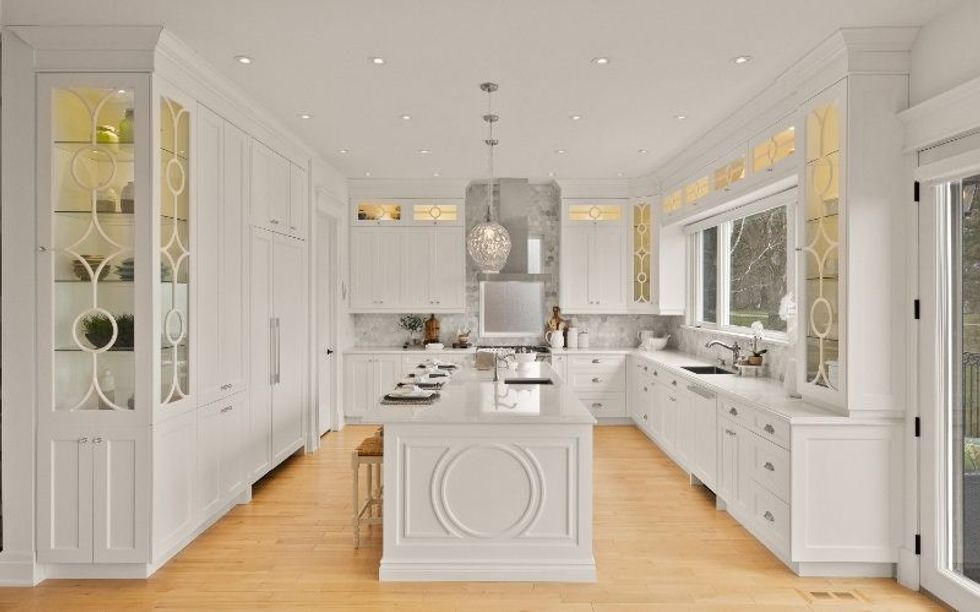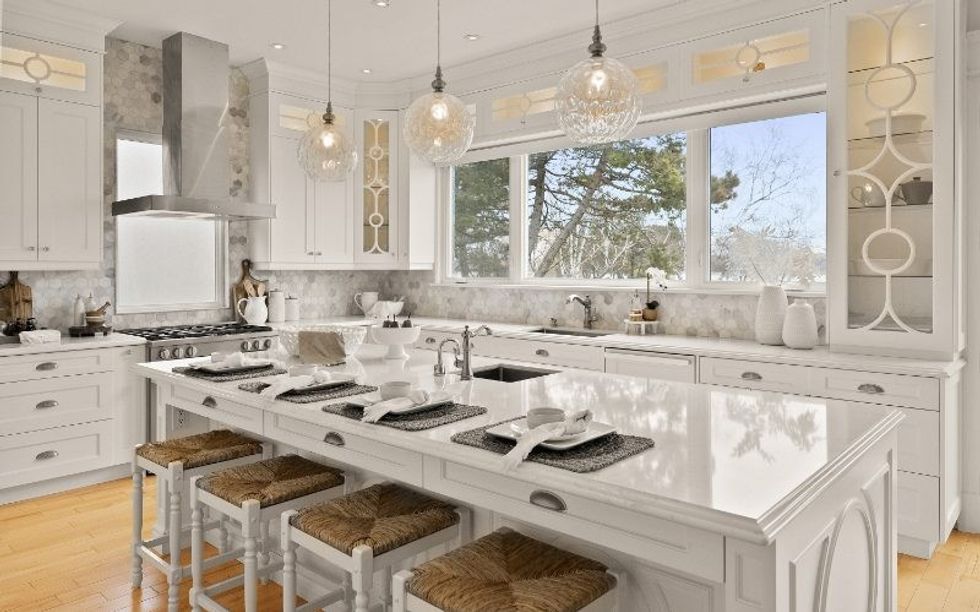 DINING ROOM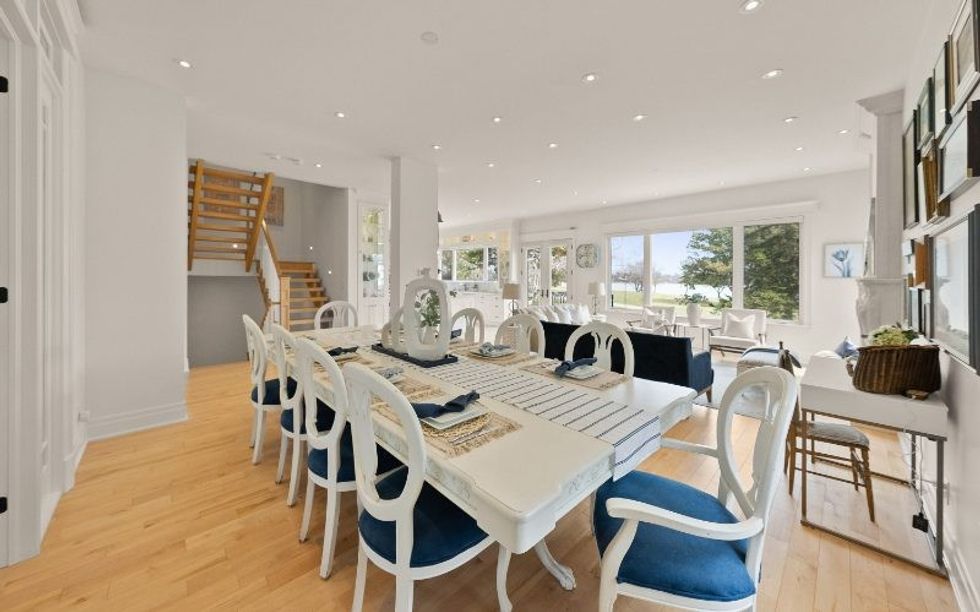 BEDROOMS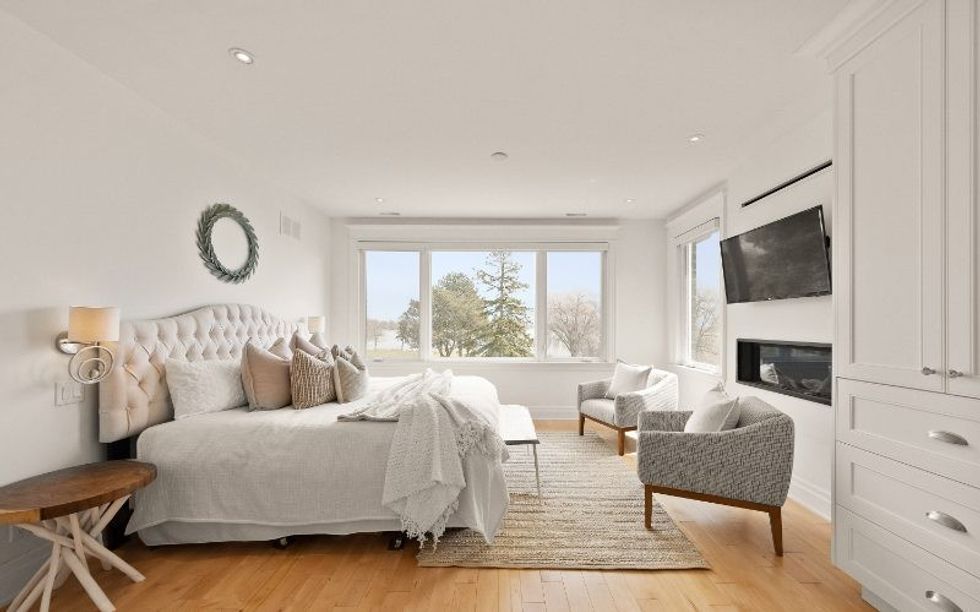 PRIVATE DECK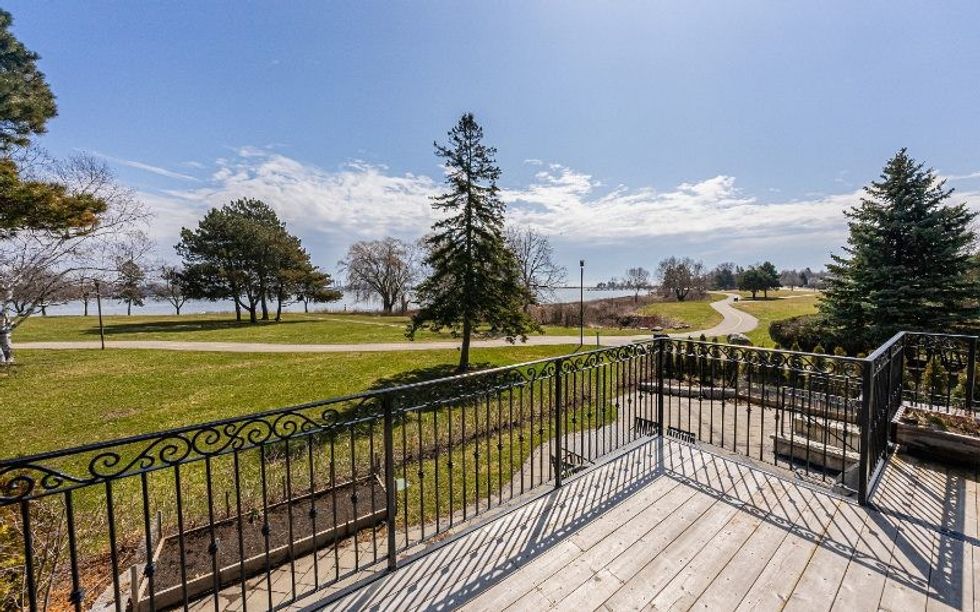 ---
This article was produced in partnership with STOREYS Custom Studio.