Toronto
Listed
Huge Junction Triangle Treasure Takes Hard-Loft Living to New Levels
Vast square-footage, industrial features, and a sun-soaked interior: These details are on the lists of countless urbanites seeking Toronto homes but, sadly, are seldom all found in one place.
But "seldom" doesn't mean "never," and lucky for those currently hunting for the perfect home, 40-1444 Dupont Street hits the MLS this week.
Already running showings, the 3-bed, 2-bath loft in the Junction Triangle meets all those aforementioned urbanite must-haves, and then goes above and beyond.
With polished concrete floors, exposed ceiling joists, and a square-footage surpassing 2,540, the property is perfect for anyone seeking a (huge) hard-loft living experience.
And that sentiment remains true when location is considered, too. Resting just north-west of the Dupont-Symington intersection, loft-living vibes translate to the address' environment.
Hale's coffee, Halo Brewery, and Donna's are all just steps away, representing the best of the city's small-owned eateries. Meanwhile, Boulderz climbing centre is directly adjacent to this loft's address, presenting an ultra-urban fitness opportunity: Indoor bouldering!
In terms of the loft's interior features, industrial details are reinforced by stainless steel elements throughout the kitchen. The open-concept dining area, meanwhile, leads into the property's main feature: A bright, airy living space with 18′ ceilings.
The south-facing property soaks in natural light all day long while, come nightfall, thoughtfully-placed lighting warms the interior. And while the main room enjoys much of those sunny rays, the place's upper level benefits too. Indeed, glass windows provide a safe but clear barrier between the second-storey bedrooms and the living room below — the resulting visuals are, in a word, unmatched.
Specs:
Address: 40-1444 Dupont Street
Bedrooms: 3
Bathrooms: 2
Parking Spots: 2 (+ ensuite locker)
Size: 2544 sq. ft. (approx.)
Price: $1,590,000
Taxes: $3,781.86 /yr
Maintenance fees: $552.68
In addition to multiple bedrooms and two bathrooms, the loft is complete with a powder room, in-suite laundry, and plenty of storage space. Where decor is concerned, we must say, the space's current aesthetic marries playfulness with a utilitarian underpinning, and we can't get enough. If it can't be yours to keep, it can at least serve as inspiration for your loft-life to come.
If the sound of this loft suits your fancy, check out the video and take a virtual stroll through the gallery below… and remember to take some furnishing notes while you're at it!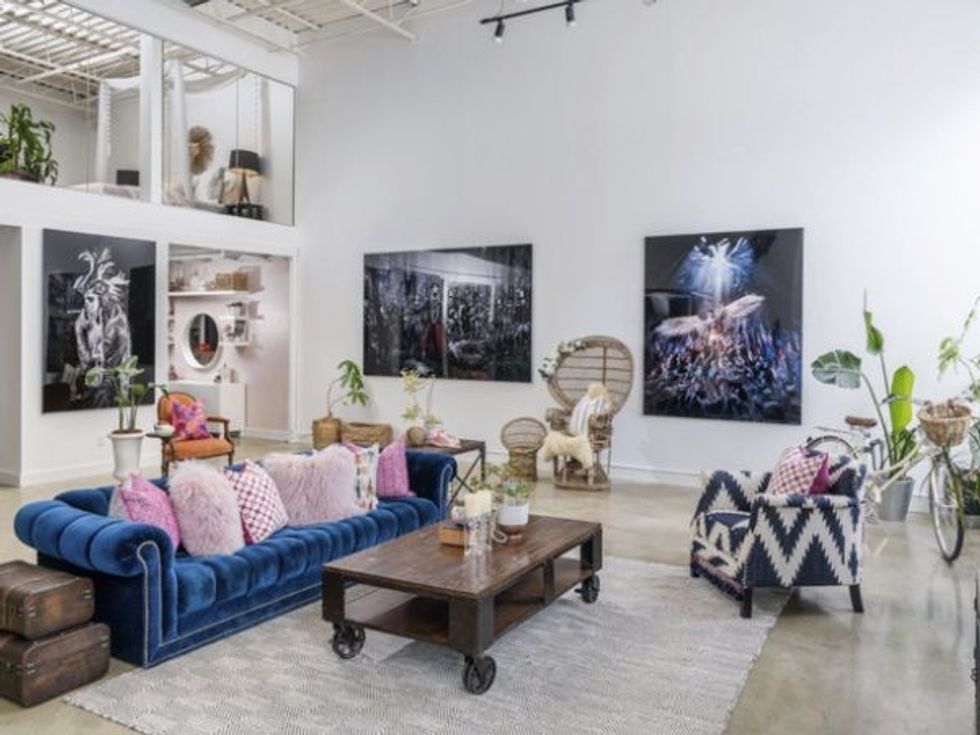 ---
This article was produced in partnership with STOREYS Custom Studio.