It's not every day the opportunity arises to snatch up a piece of Hollywood, and a piece of Toronto history, all in one shot.
But the chance has presented itself with the listing of 34 Hollywood Crescent.
---
Okay, okay -- save for the address, this property's buyer isn't actually going to own anything connected to the land of the big screen, but considering how glamorous the century-old home is, the prospect doesn't feel far off.
Standing on a .67 acre lot in the city's east end, the house spans 6,000 square feet. Built in 1918, the home was constructed by Beach Founder William Williamson and, later, was doubled in size. As such, the interior combines seamlessly its historic origins and the airy, spaciousness of a more modern refuge.
READ: Sold: Spacious Hard Loft in Regent Park Goes for $45,000 Under Asking
The four-plus-one-bed, six-bath space is asking $3,799,000; thanks to its numerous rooms and overall grand square footage, the home serves as a blank canvas for new owners looking to truly make it their own.
On the main floor, the modern, spacious kitchen opens up to a large room with a fireplace and backyard views, which could be transformed into a sun-soaked dining room. Alternatively, the room could make for a lounge space, where family or guests can mingle with chefs over wine as they whip up dinner.
For those who choose the latter, another option for a proper dining room presents itself just around the corner from the kitchen, where warm wooded walls and a grand chandelier make for an ultra-cozy, classic, and comforting environment to eat in.
Upstairs you'll find a 620-square-foot master suite, which features a gas fireplace and a Juliette balcony overlooking the backyard. The bedroom's ensuite is complete with a luxurious, spa-like bath which will, no doubt, serve as a safe haven through the coming cold months. (That and a glass or two of red, of course.)
In addition to being complete with both a home theatre and a nanny suite (yes, you read that right), this home is also ideally located.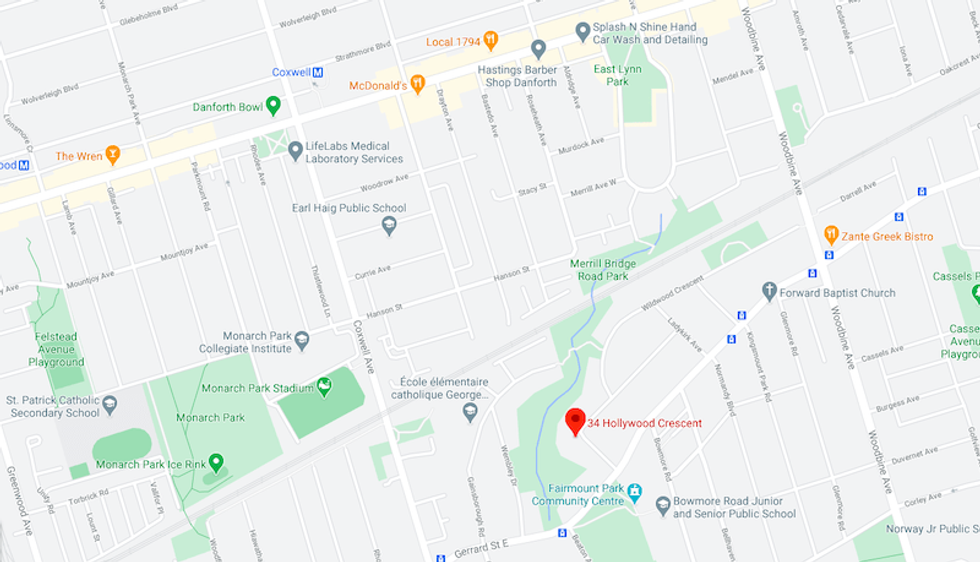 Tucked south of the Danforth between Coxwell and Woodbine Avenues, Hollywood Crescent backs onto Williamson Park Ravine. This means that tall trees and Small's Creek serve as a backdrop to the home's backyard, adding an extra layer of natural appeal to the environment.
The property is perfect for those who want easy access to all the city has to offer -- the shops and restaurants along the Danforth and Gerrard East are only steps away -- but who don't want to feel like they're in the urban centre. Instead, a peek out the window could fool one into thinking you've escaped to cottage country.
Specs:
Address: 34 Hollywood Crescent
Type: Detached
Bedrooms: 4+1
Bathrooms: 6
Size: 5,000+ sq. ft.
Age: 100+ years
Taxes: $14,669 /yr
Price: $3,799,000
And even without the layer of nature that surrounds the property, this estate's backyard is swoon-worthy. Save for a stunning layered deck, the green space is a canvas, waiting to meet a new owners' needs by playing host to patio furniture, picturesque landscaping, a hot tub, or a pool.
What complaints could you have about this triple-threat of historic design, outdoor space and location? Baby, your (potential new home is) a star.
EXTERIOR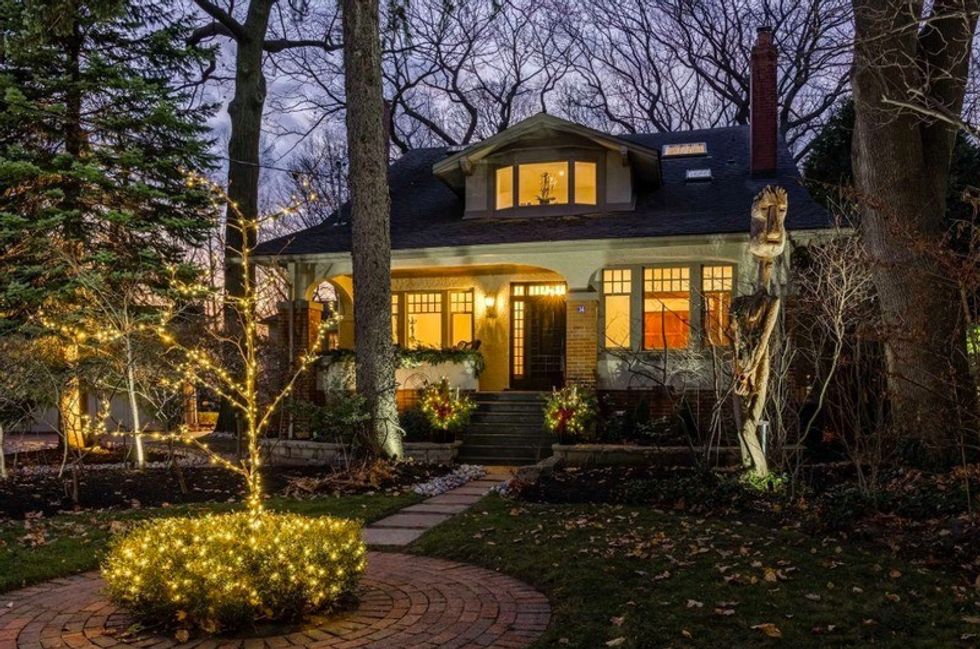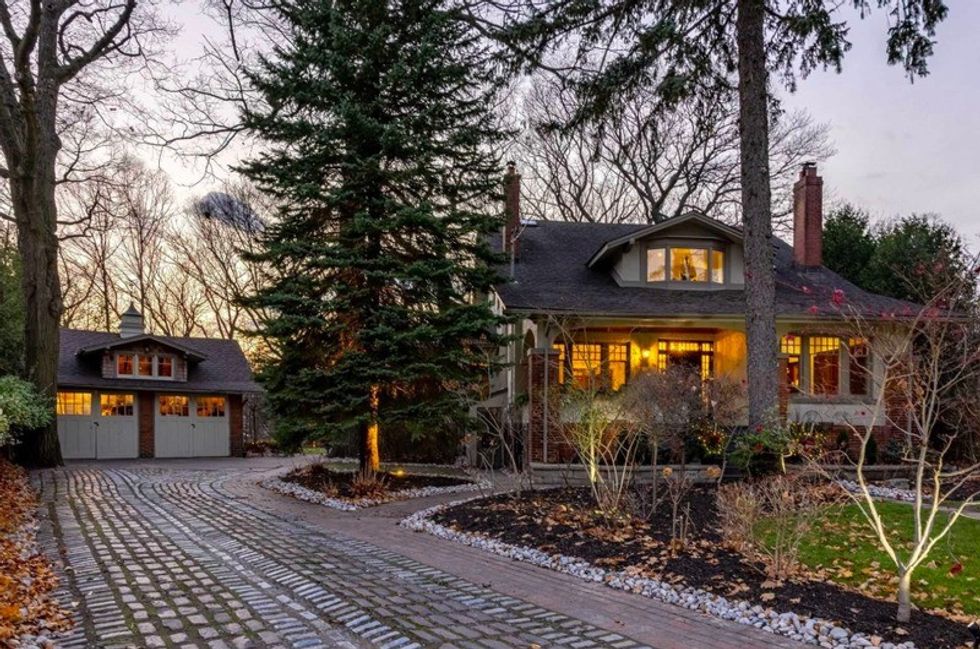 ENTRY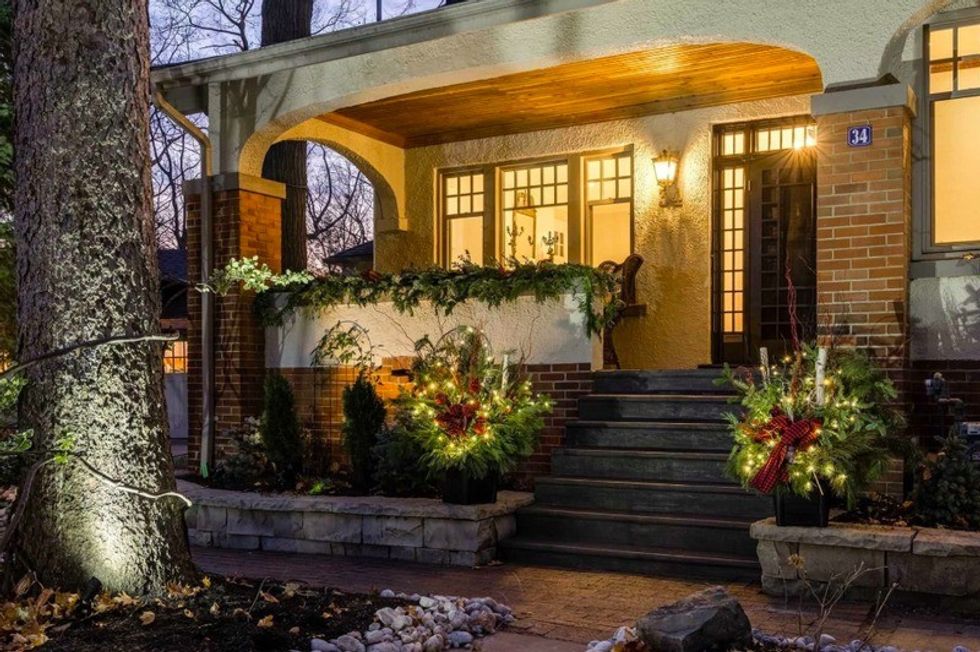 LIVING AND LOUNGE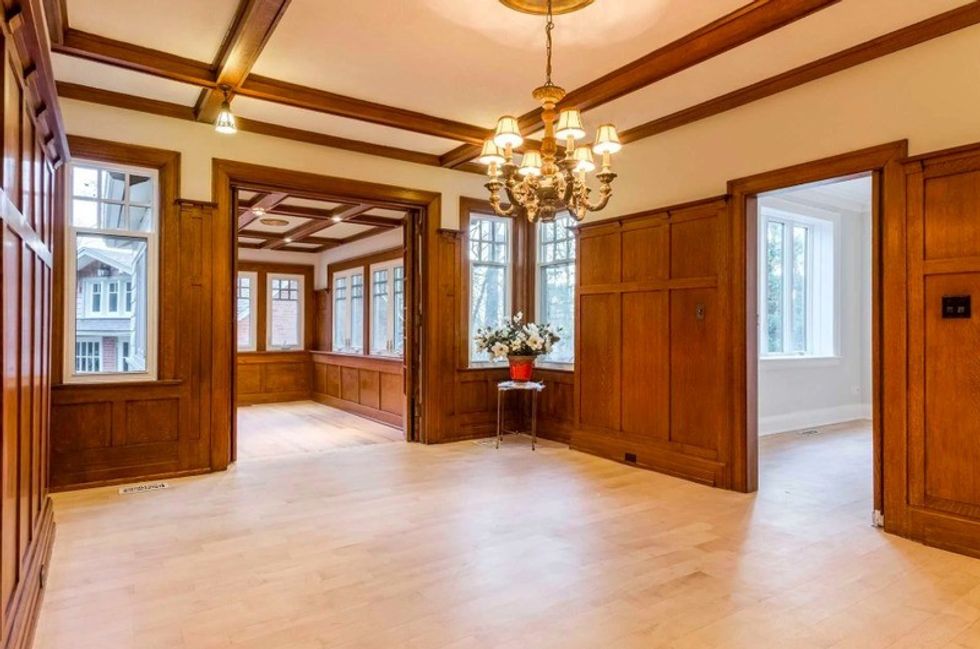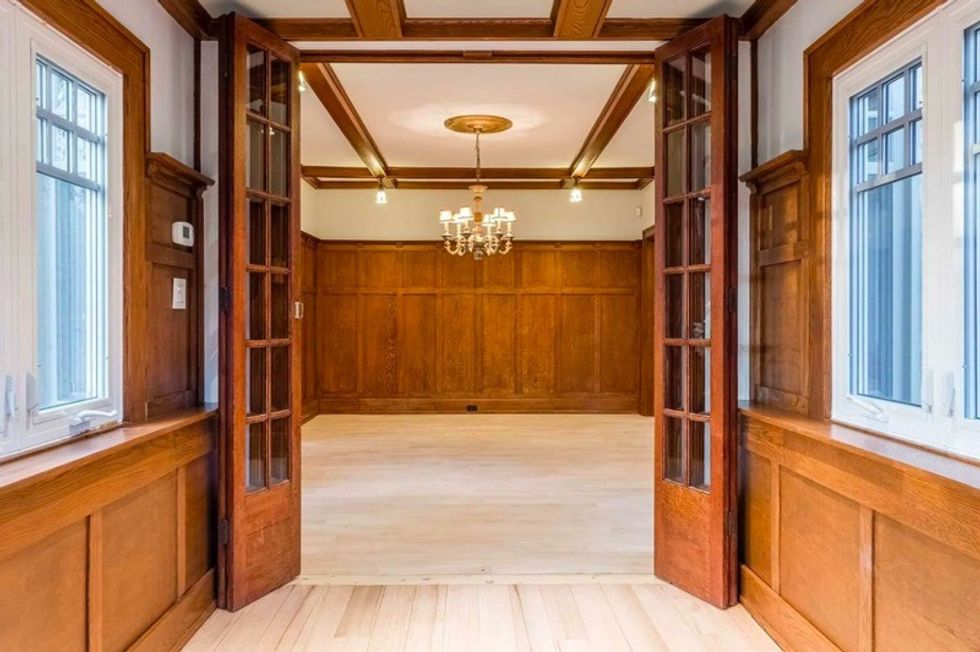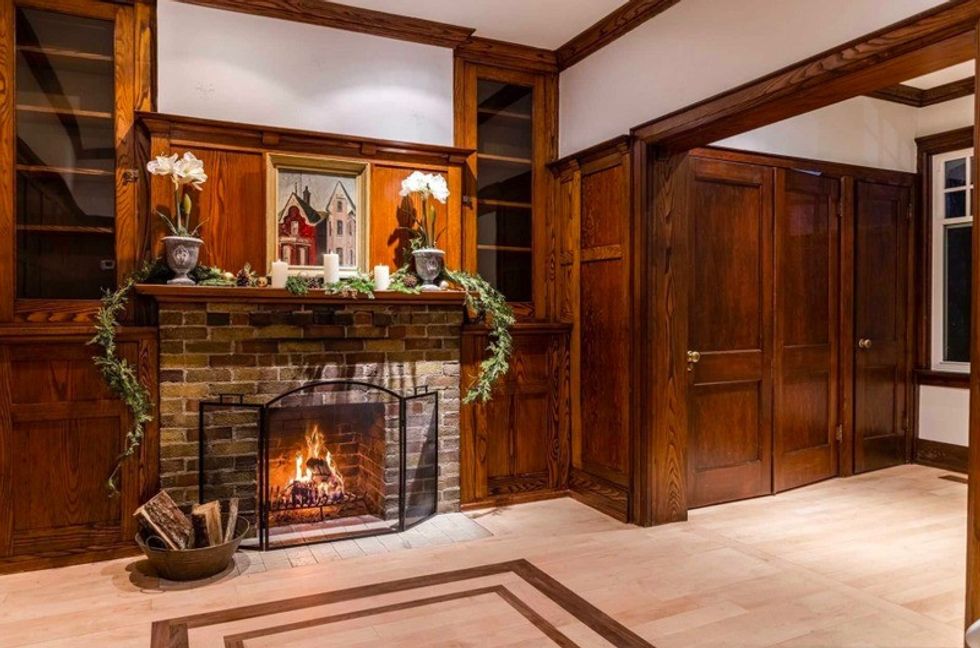 KITCHEN AND DINING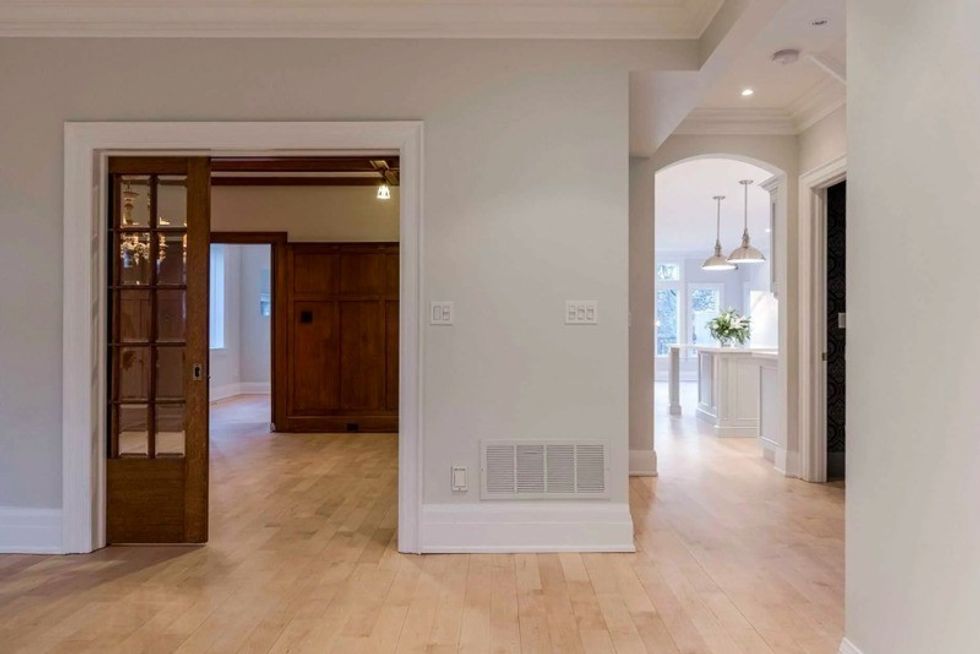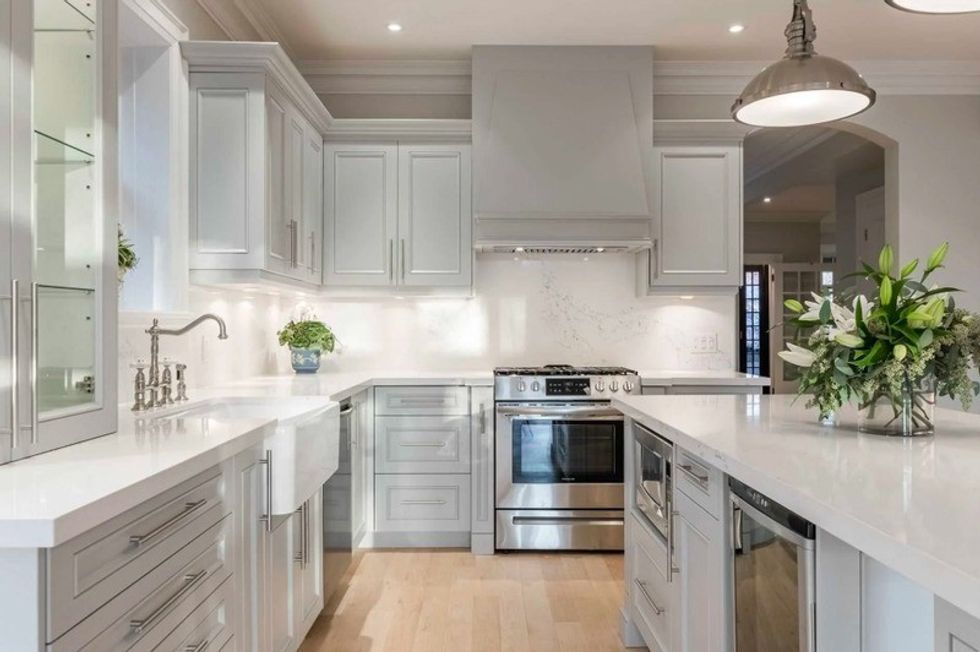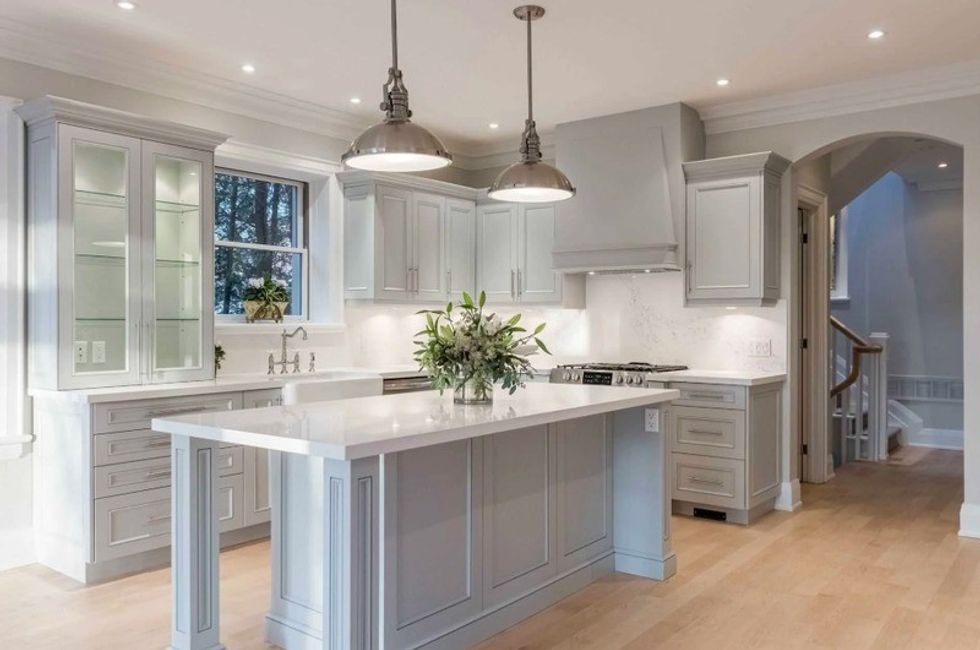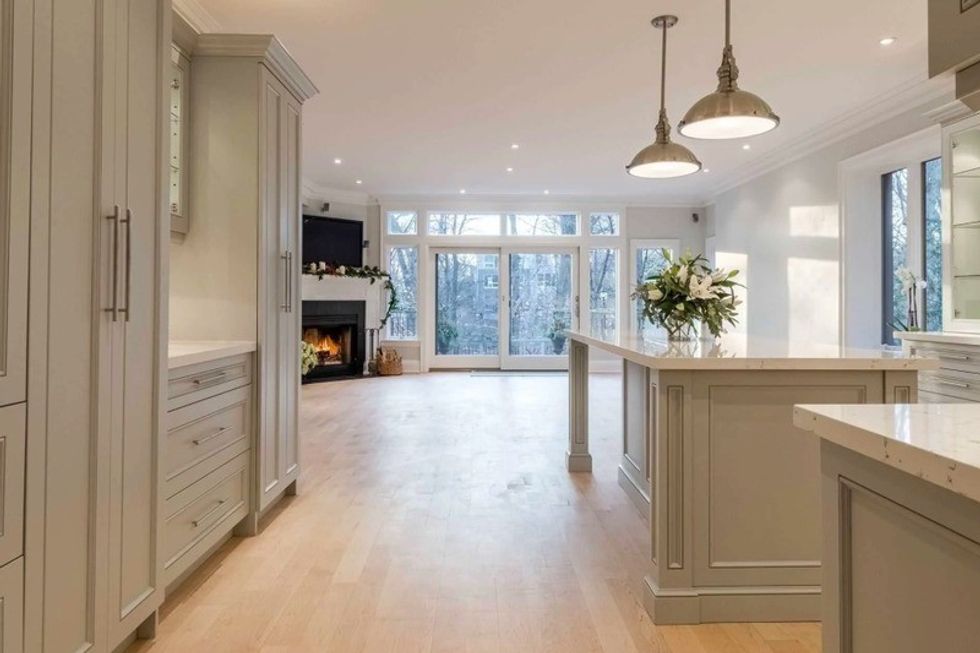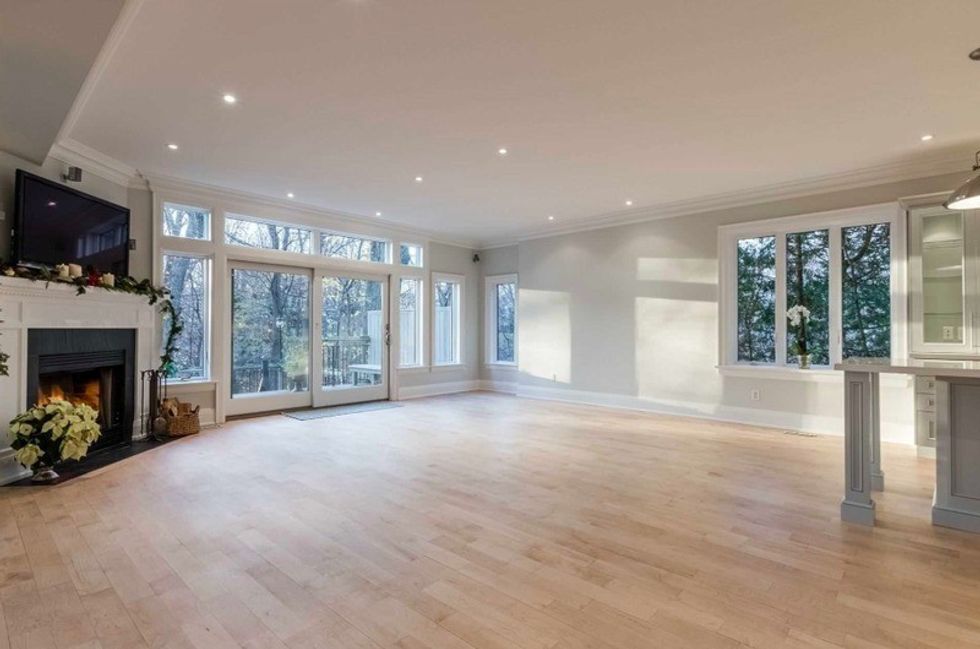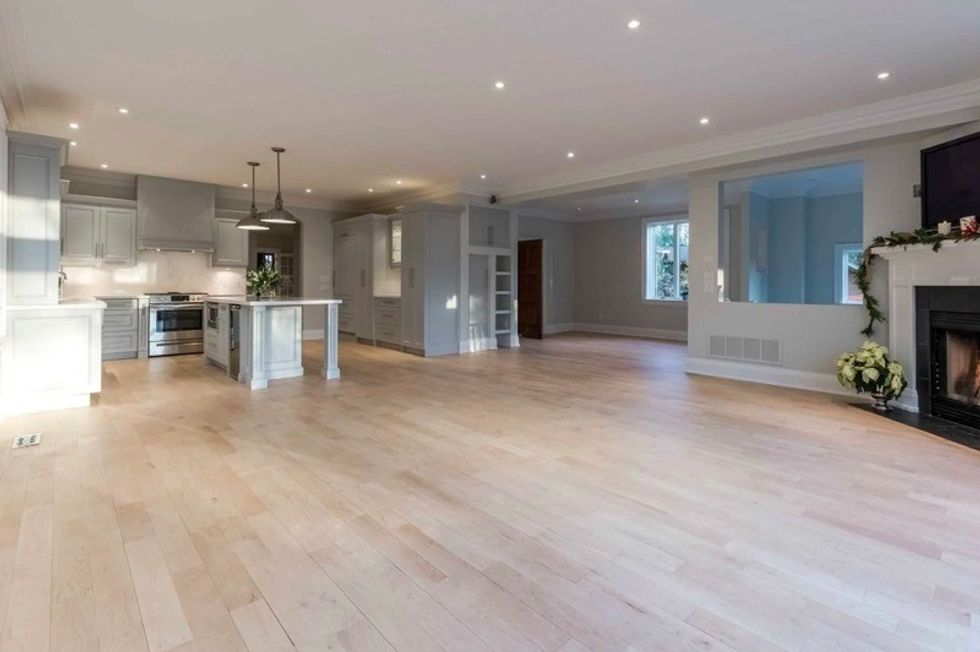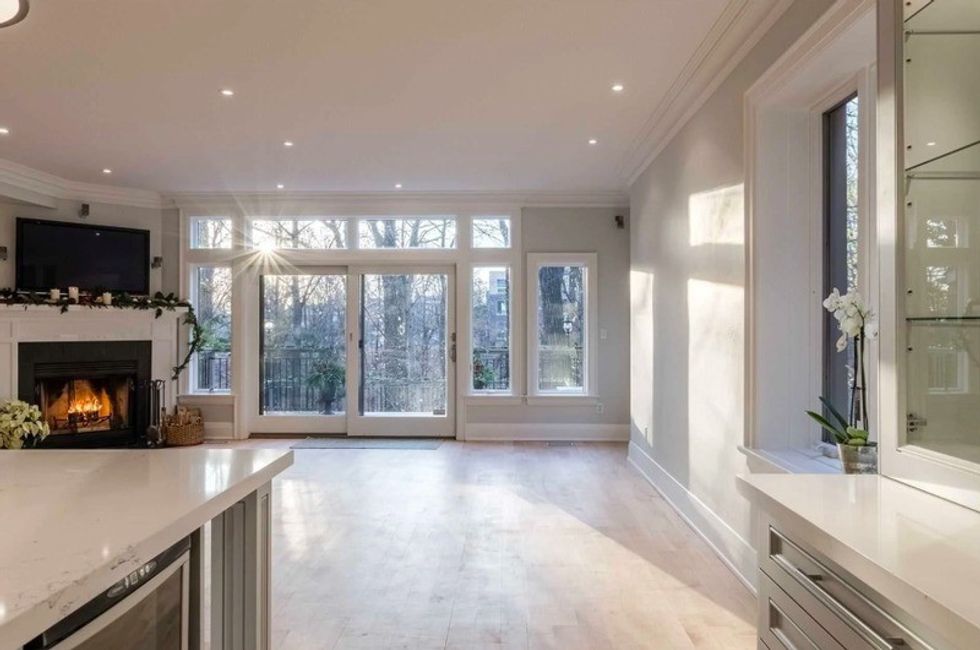 BEDROOMS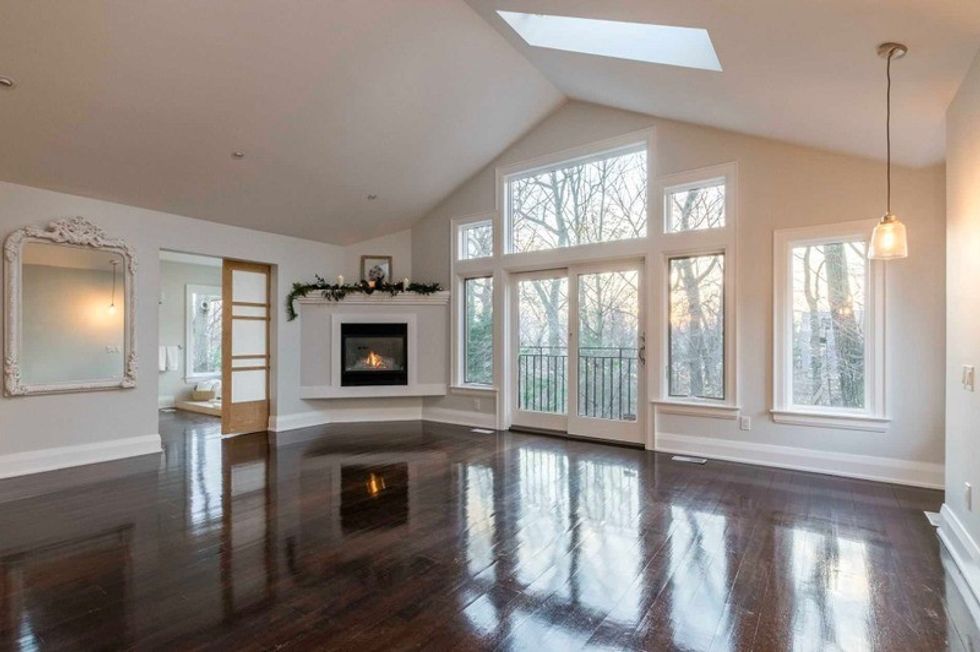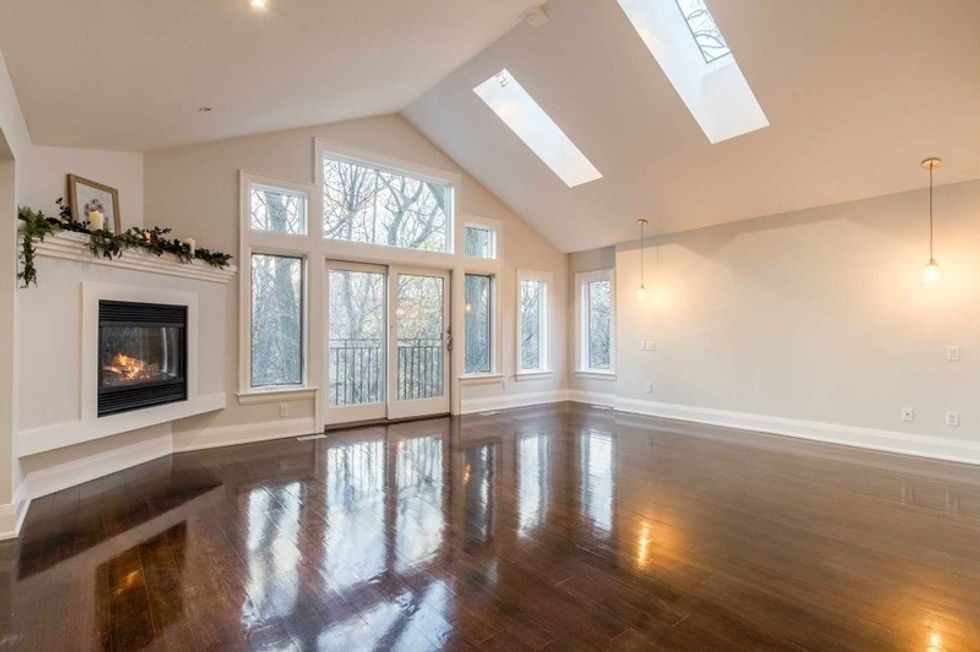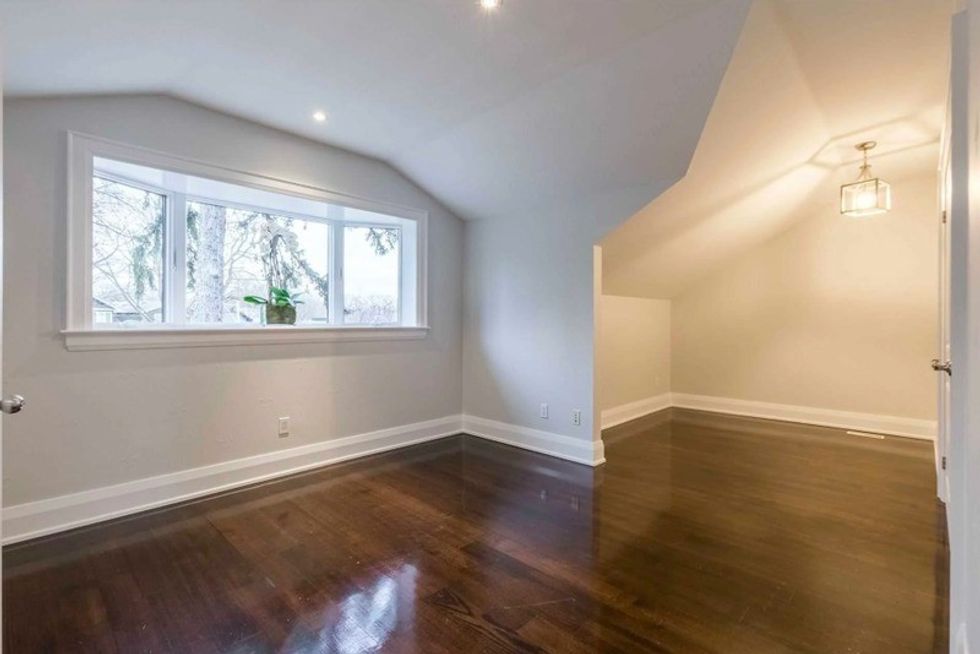 BATHROOMS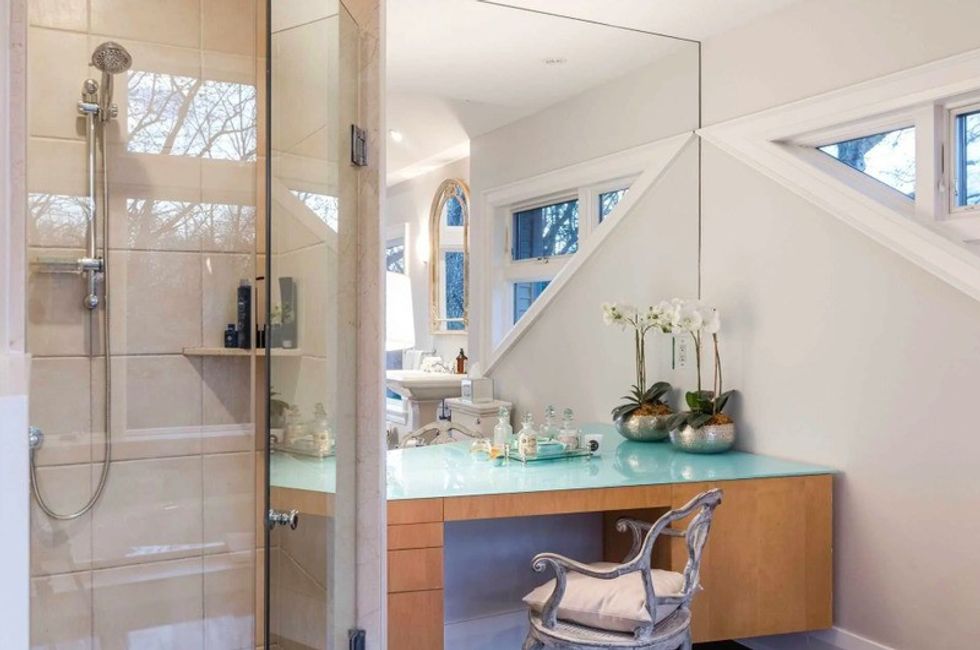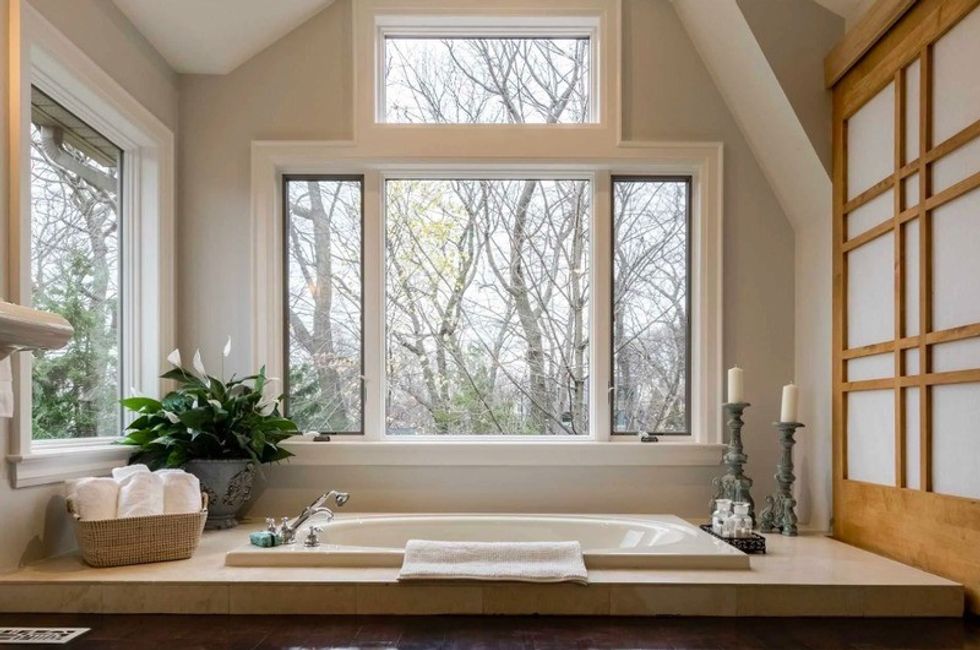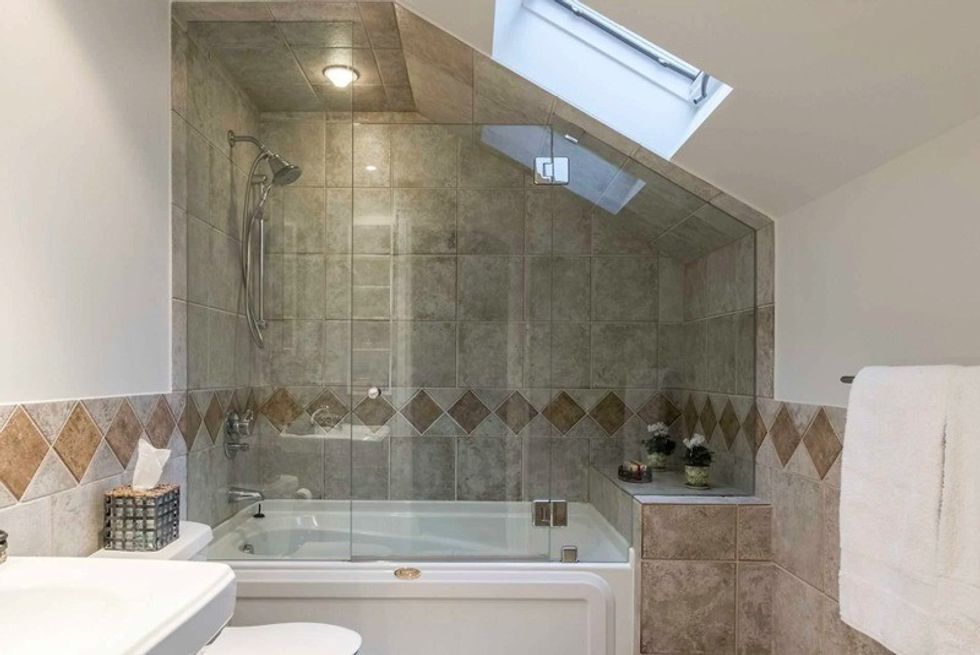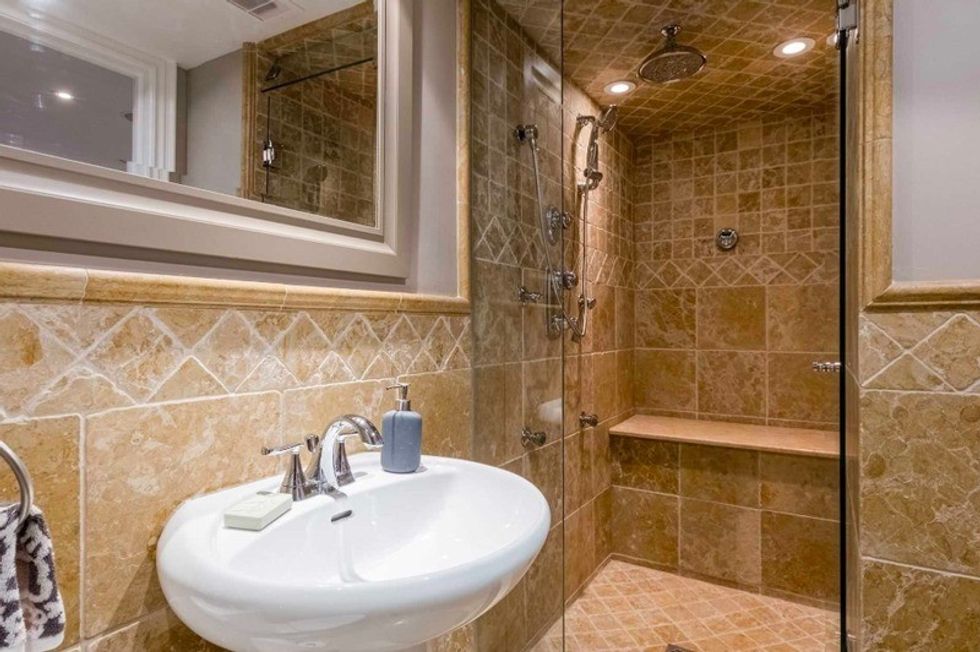 PLAYROOM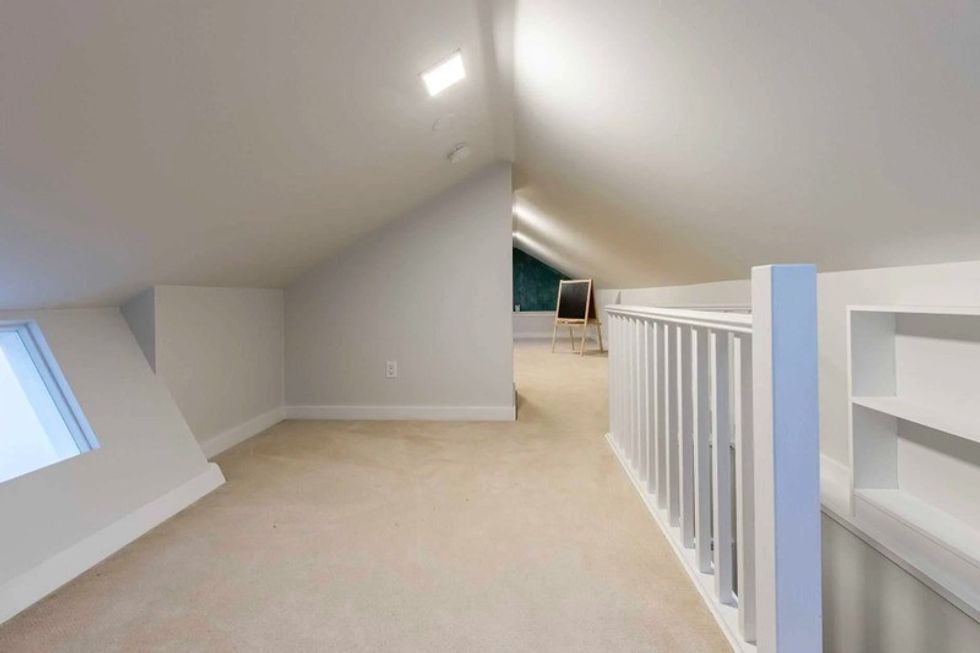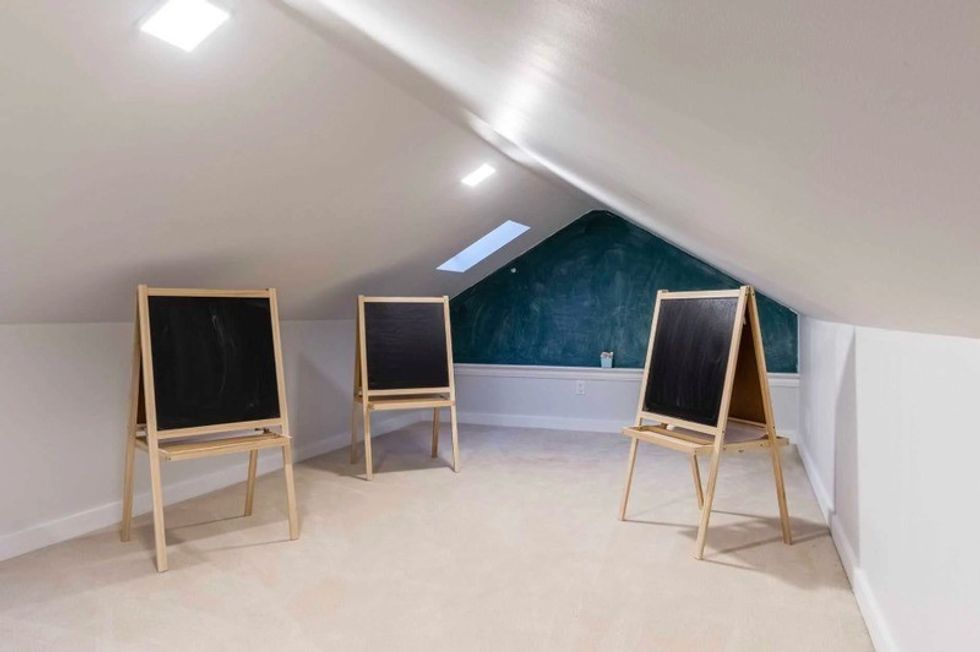 BASEMENT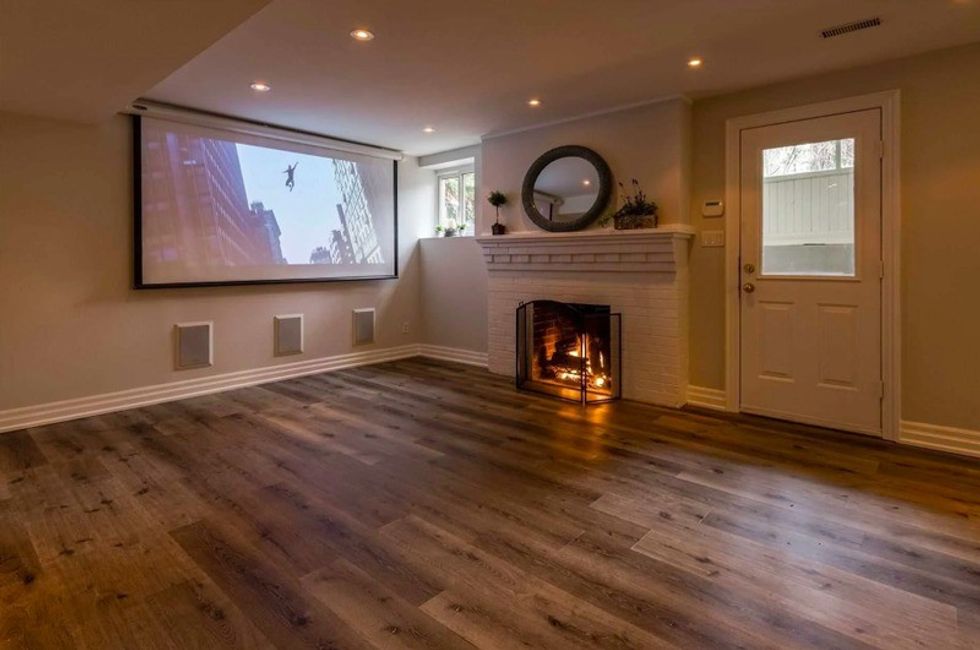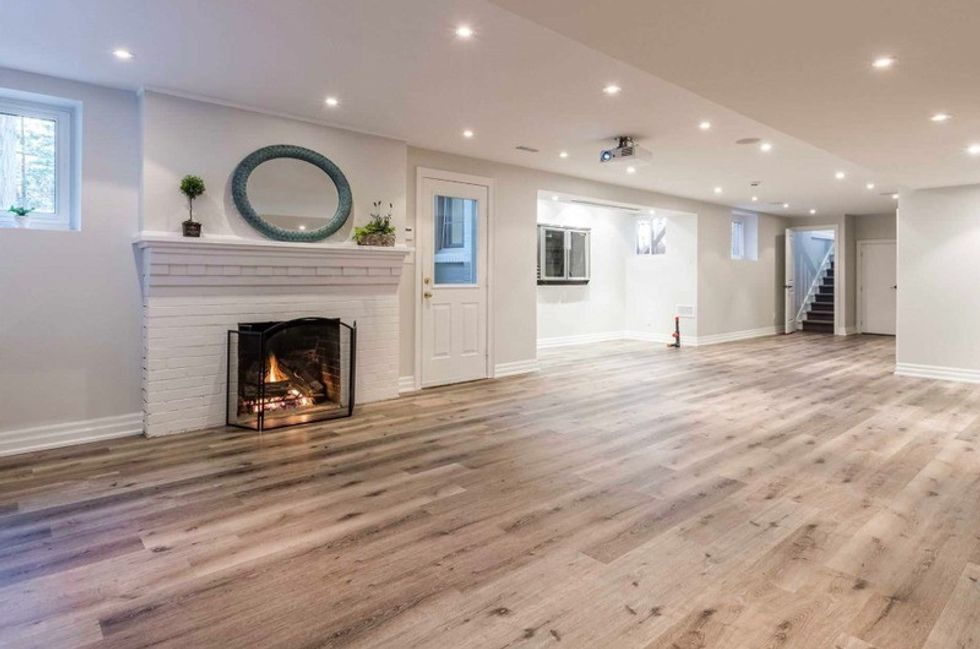 BACKYARD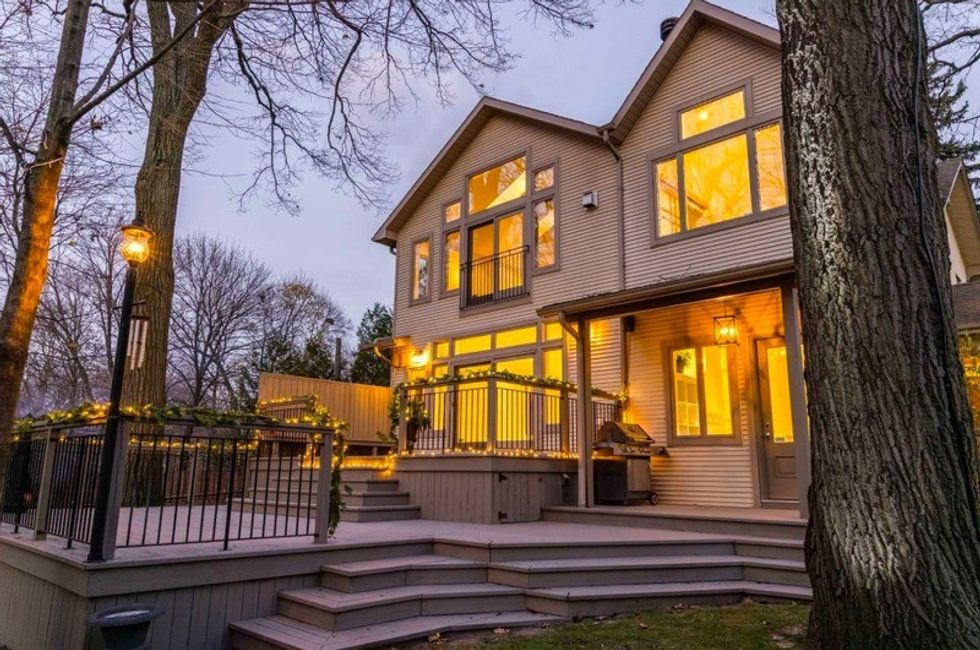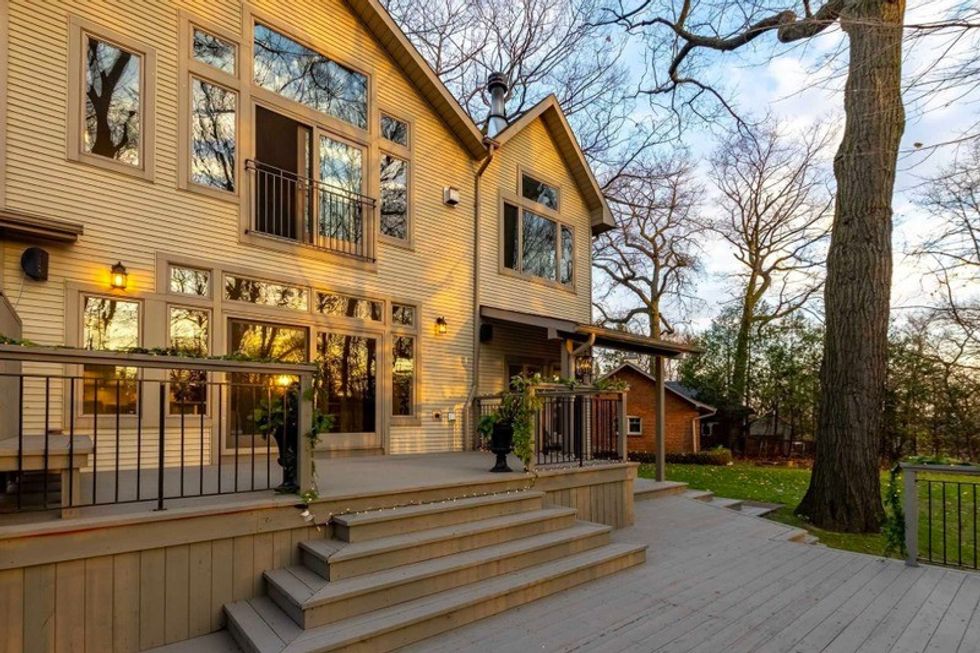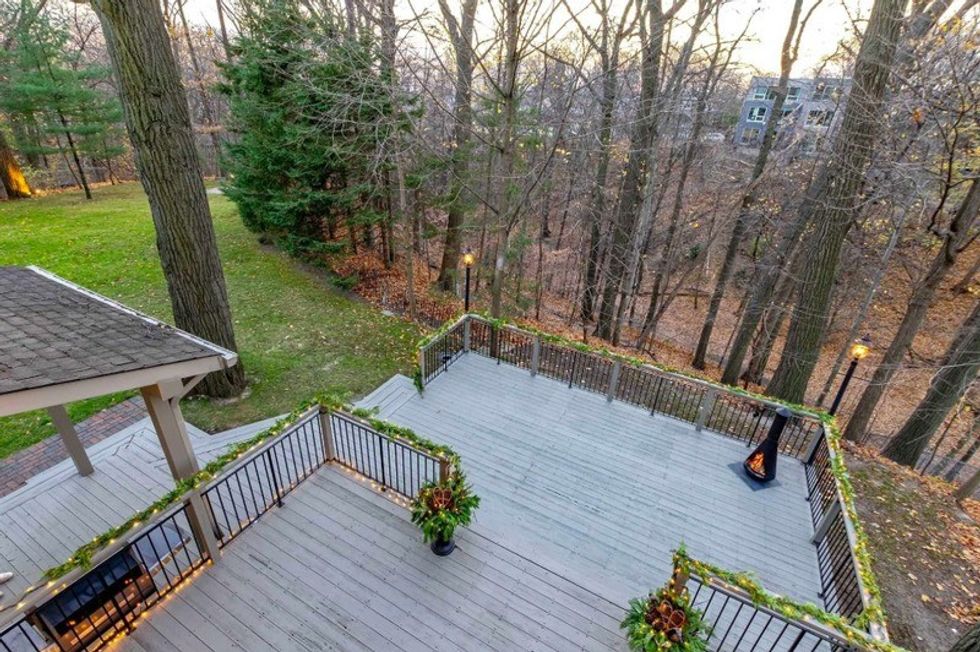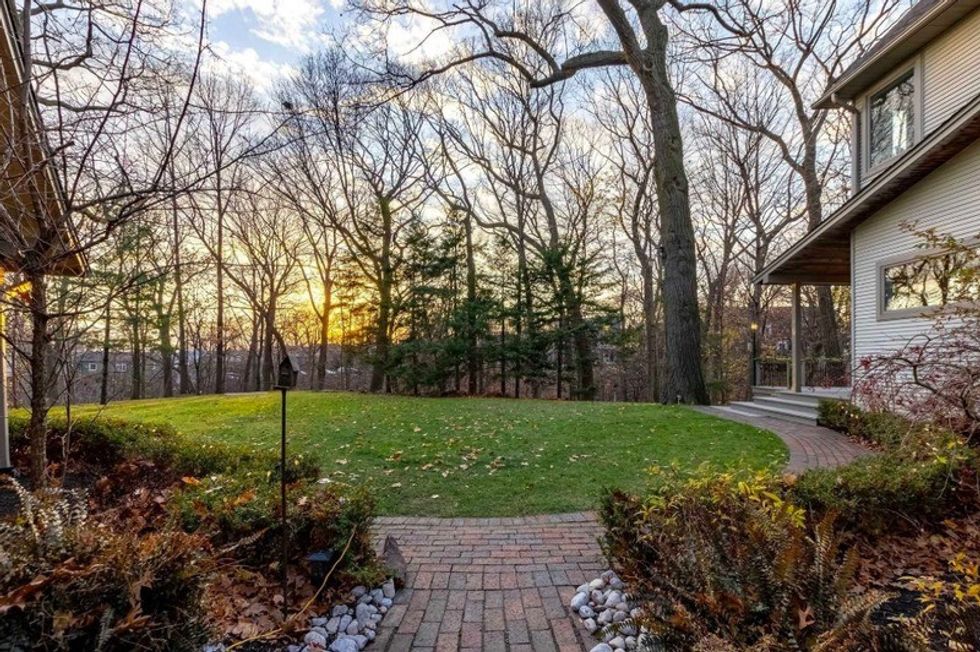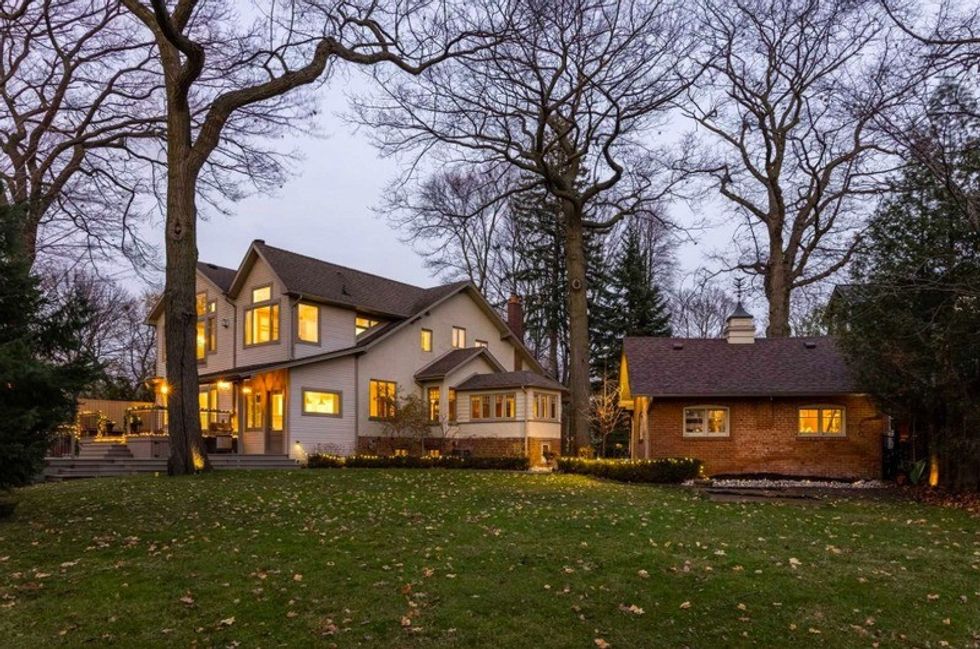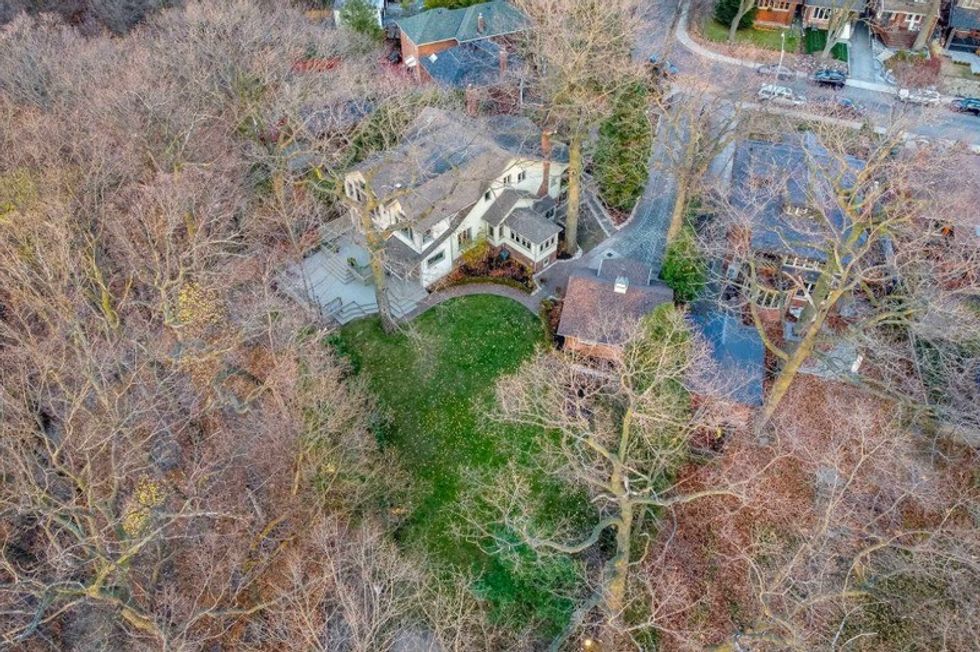 Listed Luxe