Real Estate News
3 Tower Residential Complex Proposed to Rise on Steeles Avenue West
An ageing rental apartment building in North York's Westminster community could be demolished and replaced with a larger residential complex that would include three towers.
Last month, Toronto developer Tenblock, submitted a Zoning By-Law Amendment Application to City planners to permit the redevelopment of an existing 4-storey, 120 unit rental apartment building with three new residential towers totalling 814 units at 1875 Steeles Avenue West.
The proposed development site is located at 1875 Steeles Avenue West, which is slightly east of Dufferin Street. The rectangular lot, which spans 138,230 square feet, is currently under-utilized, containing an ageing rental apartment building, associated surface and underground parking, and outdoor amenity areas.
While the current building is well-maintained, it is nearly 50 years old and reflects a previous era of development that includes no air conditioning, lower ceiling heights, a common laundry room, no indoor amenity space, large areas of surface parking at grade, and ageing design, fixtures, and two finishes in units and common areas.
It also doesn't contain any bicycle parking but has an excessive amount of car parking spaces, encouraging car use and storage.
READ: 156 Rental Units Proposed for Mount Pleasant Neighbourhood
The new proposal calls to demolish the existing rental apartment building and to construct an equal number of rental replacement housing units in addition to new residential housing units, and a public road, public park, and public valley lands.
According to the proposal, the developer wishes to build three residential towers, which would stand 38, 39, and 10 storeys in height, totalling 727,608 square feet of gross floor area.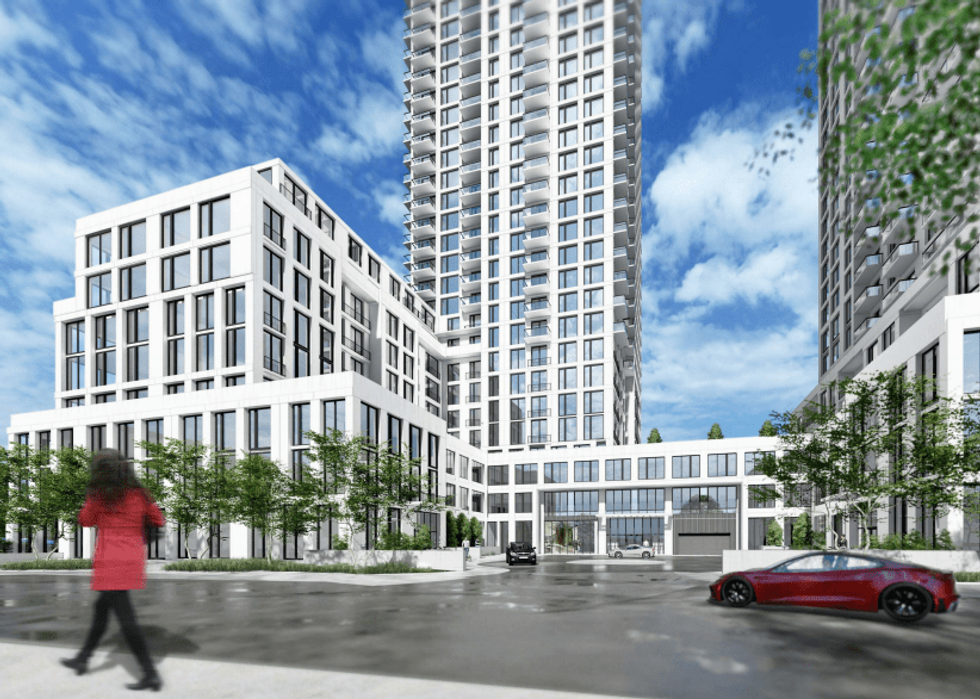 The residential buildings would bring 814 new dwellings to the neighbourhood, 120 of which would be rental replacement units. The tenure of the other 694 suites are listed as 'to be determined,' meaning they could be either condos or rentals.
The three buildings, which were designed by Kirkor Architect + Planners, would be connected by a 3-storey podium. The 38-storey building (Building A) would be located at the southern end of the property, housing 398 suites, while the 39-storey building (Building B), which would contain 296 units, would be located to the north.
Building A's ground floor would contain residential suites fronting the new park of 1,486.5 square metres at the southern edge of the site and public road on the west, plus a lobby area, mailroom and above-ground parking.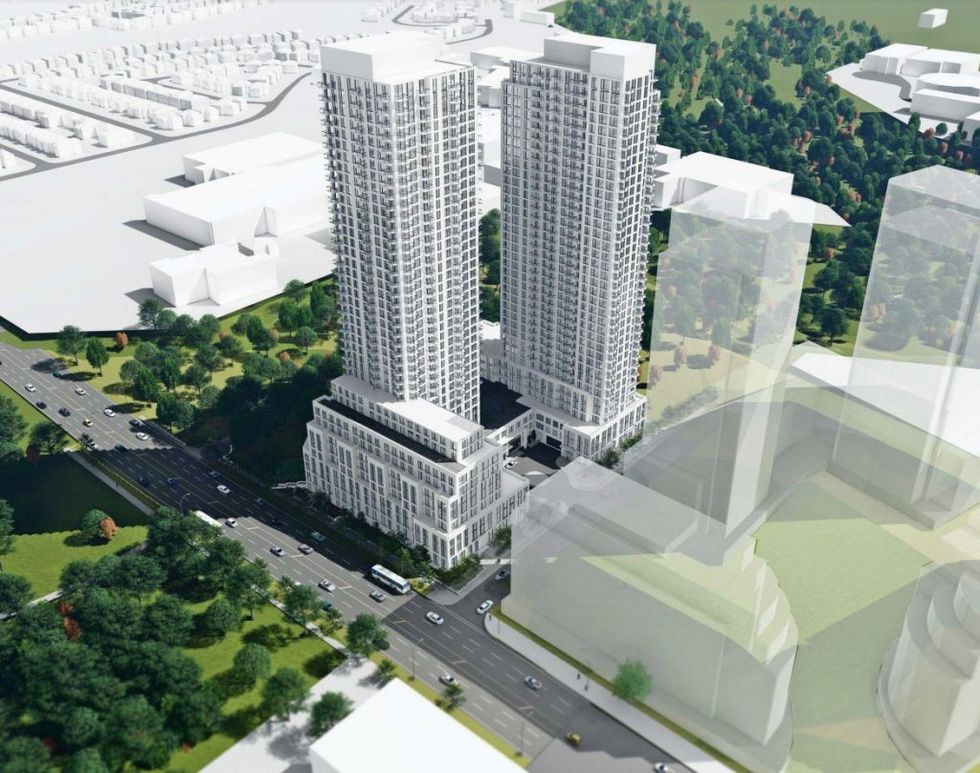 The ground floor of Building B would provide a lobby off of a circular driveway from the new road, a mailroom, and an entrance to the underground parking garage.
Building C would be a 10-storey mid-rise, and would house 120 suites, and would be built parallel to Steeles Avenue West. The replacement rental suites are currently proposed for Building C.
Of the total 814 residential units, the breakdown would consist of 363 one-bedroom, 346 two-bedroom and 105 three-bedroom suites.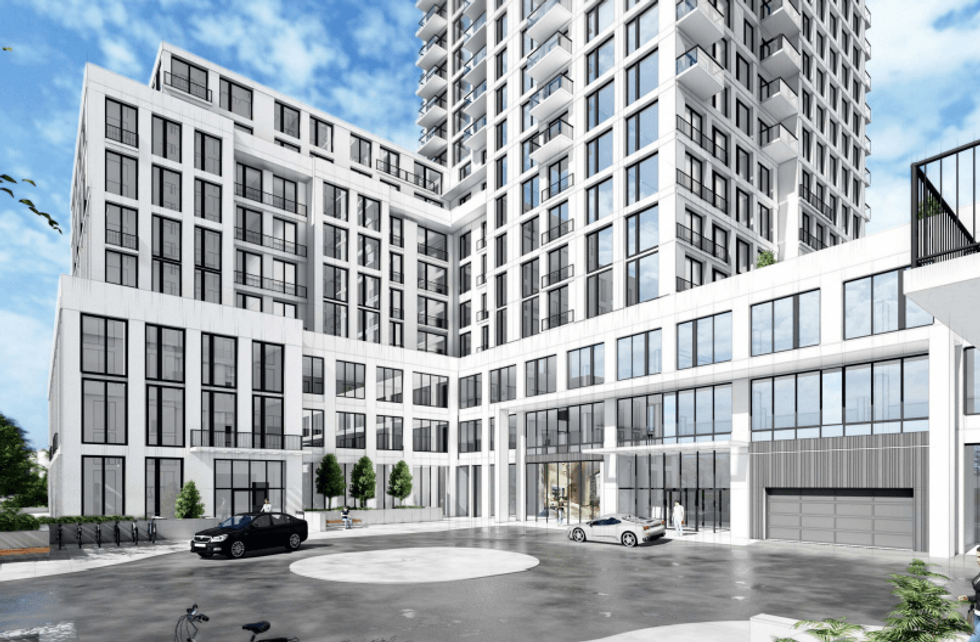 As per the proposal, the buildings would also house approximately 41,527 square feet of indoor and outdoor amenity space, which would include shared amenity terraces.
There are also plans to build a two-level underground parking garage that would be linked between the buildings and three levels of above-grade parking, providing 637 vehicle spaces, 514 of which would be slated for resident use.
The proposal also includes a total of 612 bicycle spaces, which would be located in P1 and P2 of the parking garage.