Seguin
Listed Country
Strike Gold at Silver Lake: Gorgeous 4-Bed Hits the Market for $1.5M
Whether it's a silver lining or a pot of gold, cloudy and rainy times lend themselves well to shimmers of optimism.
This is as true in nature as it is emotionally, and now more than ever, in the midst of a dreary year, we would surely all benefit from a glimmer of light.
And, offering a potential path to your special sparkle, a new listing on Seguin's Silver Lake brings with it hope for a bright and joyful summer ahead.
Complete with 4 bedrooms and 2.5 bathrooms, Silver Linings Playbook at 26 Long and Winding Road has hit the cottage country market for $1,500,000. Made for year-round lakeside living, the spacious home invites you to escape urban isolation, and step instead into a world of natural beauty and expansion.
Tucked into an area that's ideal for families, this Silver Lake property is nestled into a quiet, low-density pocket of cottage country, with few neighbours and little boat traffic. For those looking to practice their swing, proximity to Rocky Crest Golf Club is a bonus.
The property's environment means that when enjoying long lake views from the walk-out deck — which spans the cottage's entire lakefront — there will be few distractions from the stunning natural setting around you.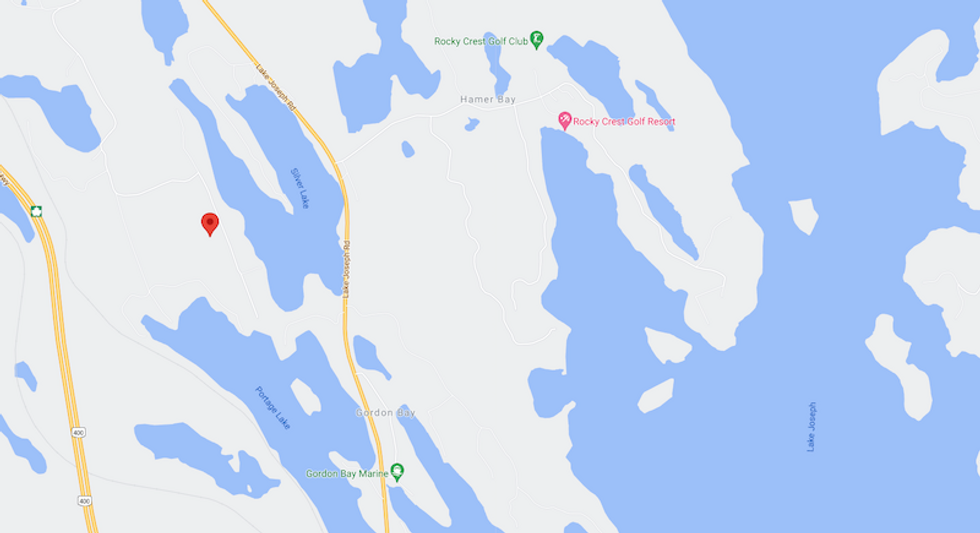 Inside the home, open-concept living spaces mean those aforementioned views can be enjoyed at (almost) all times, including from the main floor's living and dining area.
Guests, when the day comes around to welcome them again, will ogle at the gourmet kitchen's massive island, from which the sunset can be savoured. And whether breakfast is enjoyed at the dining room table or out on the upper deck, sunny-side-up eggs will be served with a side of sunrise.
Those warm rays reach even the lower level of this home, as the rec room is hugged by a sprawling windowscape. Meanwhile, a lower-level deck — accessible from said rec room — affords opportunities to take in the water's beauty even closer up, and perhaps even feel the refreshing wind flow up off the lake, too.
Each of the place's bedrooms are simultaneously cozy and bright, while the bathrooms — especially the one featuring a stunning claw-foot tub — serve as spaces to unwind after a day on the water. And this downtime will be necessary, because any true cottager knows how afternoons spent swimming, boating, and frolicking in the sunshine can tire one out. (Wink, wink.)
Specs:
With a hot tub providing a perfect place to close the day, plus bonuses including 10 parking spaces, heated floors, a walk-in closet, and stainless steel appliances, this gem of a property will surely make the transition to cottage-country life one of optimal comfort and ease.
(As if you need any more convincing,) enjoy a stroll through the home's virtual tour below: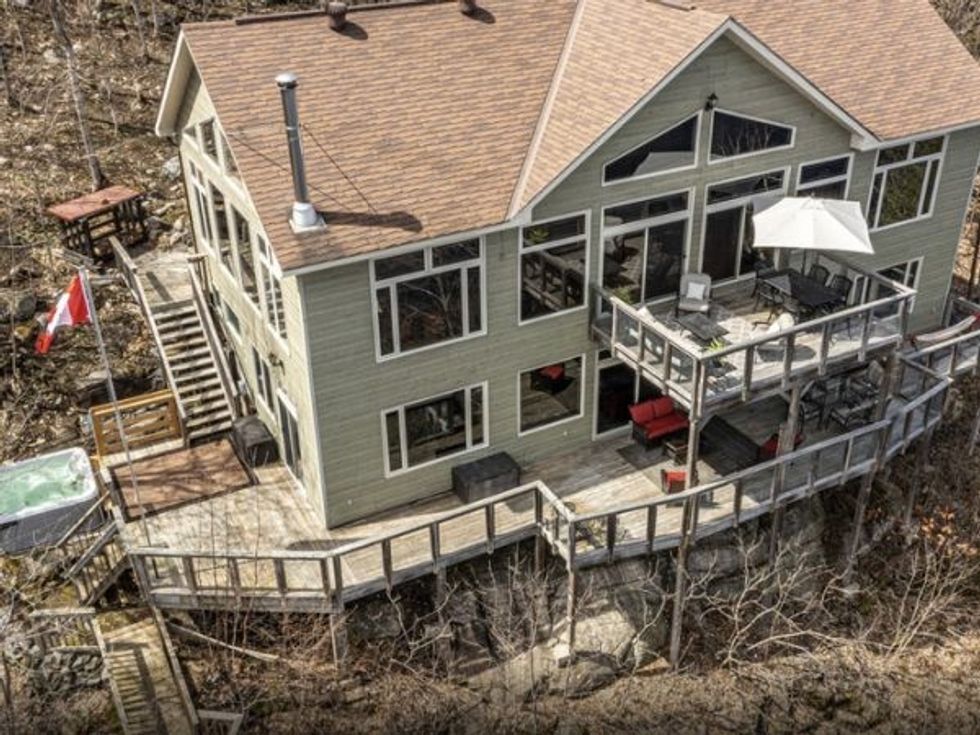 ---
This article was produced in partnership with STOREYS Custom Studio.