Caledon
Listed Luxe
This Contemporary Caledon Estate Blends Nature with Suave Style
Caledon is one of the Greater Toronto Area's bucolic, captivating pockets.
Located a mere 45-minute drive northwest of Canada's largest city, the municipality is replete with all the quiet charm of Arcadia, while still being within a commutable distance from the downtown core.
And, newly-listed in Caledon's rolling countryside, 18754 Heart Lake Road boasts everything you could dream of in a pastoral property… scenic meadows, open terrain, natural ponds, and mature woods complete this special offering. considered.
The property spans more than 10,000 sq. ft. of finished space, while the architectural jewel of an abode upon it — dubbed Ipeak House — is finished with a lavish slate exterior, which is mirrored on several interior walls. The result? A seamlessly-integrated indoor-outdoor aesthetic experience.
READ: Cottage Country Compound Spanning 38 Acres Hits the Haliburton Market
Crafted by Kariouk Architects, in collaboration with House of Bohn Design's Karin Bohn, this estate can only be described as a masterpiece. Dynamic angles meet expansive windowscapes, while natural materials and high-quality finishes weave elements of interest and intrigue through the contemporary space. Not only is it elongated, but the use of tall windows in lieu of traditional walls broaden the width, even if only optically, making it the perfect house for quiet Wednesday evenings with family or swanky Saturday soirées.
What's more, the home's design is informed by the uniquely-elevated terrain that surrounds it, as is evidenced by the stunning treetop vistas visible from each of the home's 4+1 bedrooms. Meanwhile, each of the six bathrooms are distinct in design and use luxury tile, natural stone, and custom colour patterns.  The abode has six bathrooms, each designed with unique colour patterns, and the bedrooms, benefiting from the house's elevation, overlook acres of trees.
Specs:
The second-storey terrace, which must be seen to be believed, is finished with Ipe wood decking and white oak tongue-and-groove ceiling. Complete with an impressive sound system and gas fireplace, this space is ideal for gathering with friends and family, or recharging solo with a great read at the end of the day.
In the home's lower level, the high standards of design throughout the rest of the residence are maintained; continuous transom windows around the perimeter invite natural light to stream in.
---
Our Favourite Thing
The location is hard to beat. The Caledon countryside is breathtaking on its own, but finding a sprawling estate property nestled in the middle of a forest made us swoon. Needless to say, the house is an architectural masterpiece, few of which exist in the GTA, but to live amid tranquil villages and hamlets is too much to pass up. With three nearby farmers' markets, 260- kilometres of walking trails and 65 parks, there's greenery for days. The interior and exterior of the house seamlessly interact to the point that, depending on where inside you are, you'll have trouble telling the difference.
---
Indeed, 18754 Heart Lake Road is a marvel. And if you act fast, you could call the masterpiece your own.
WELCOME TO 18754 HEART LAKE ROAD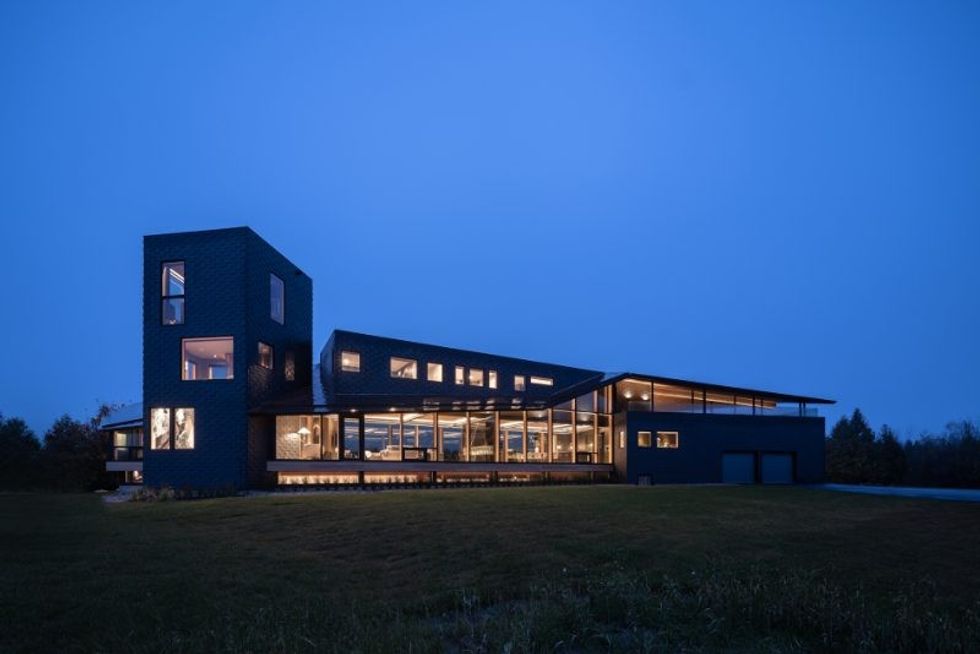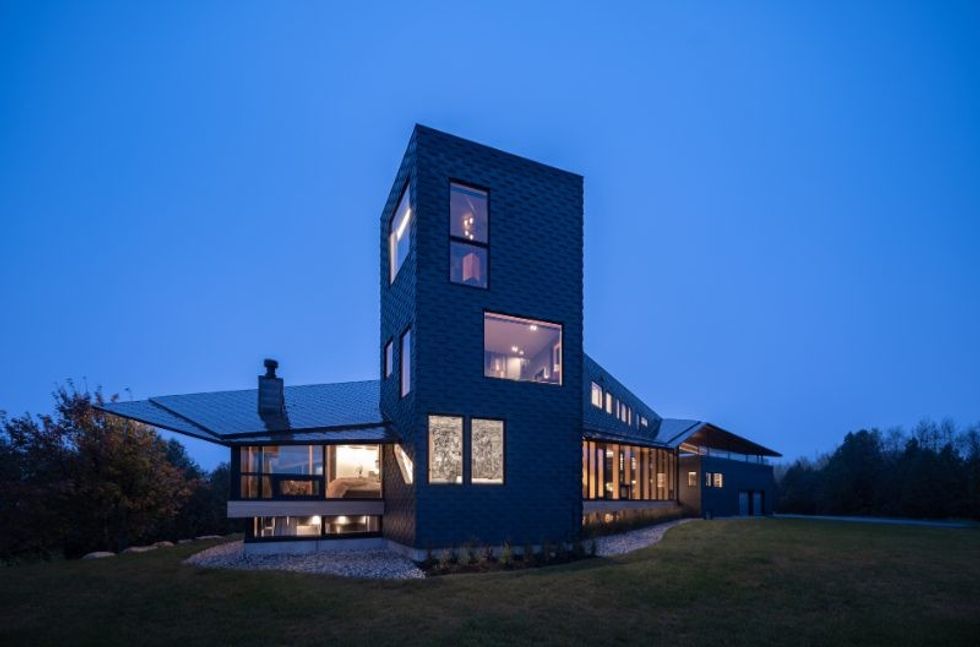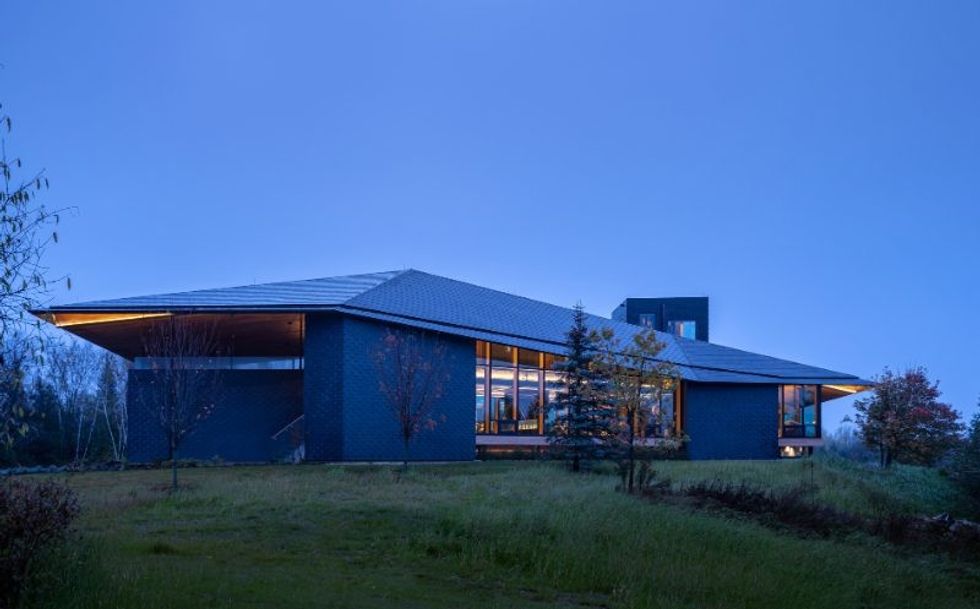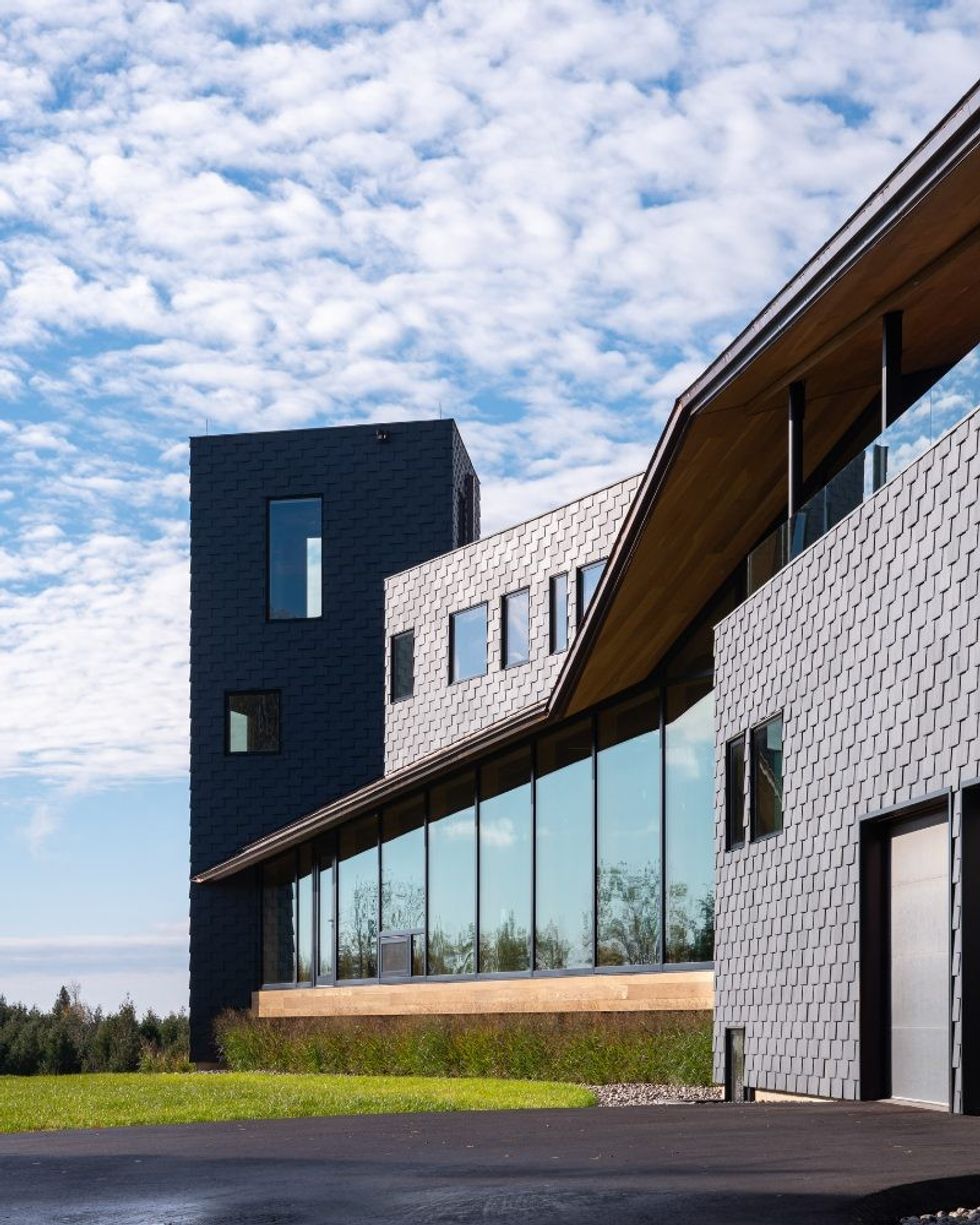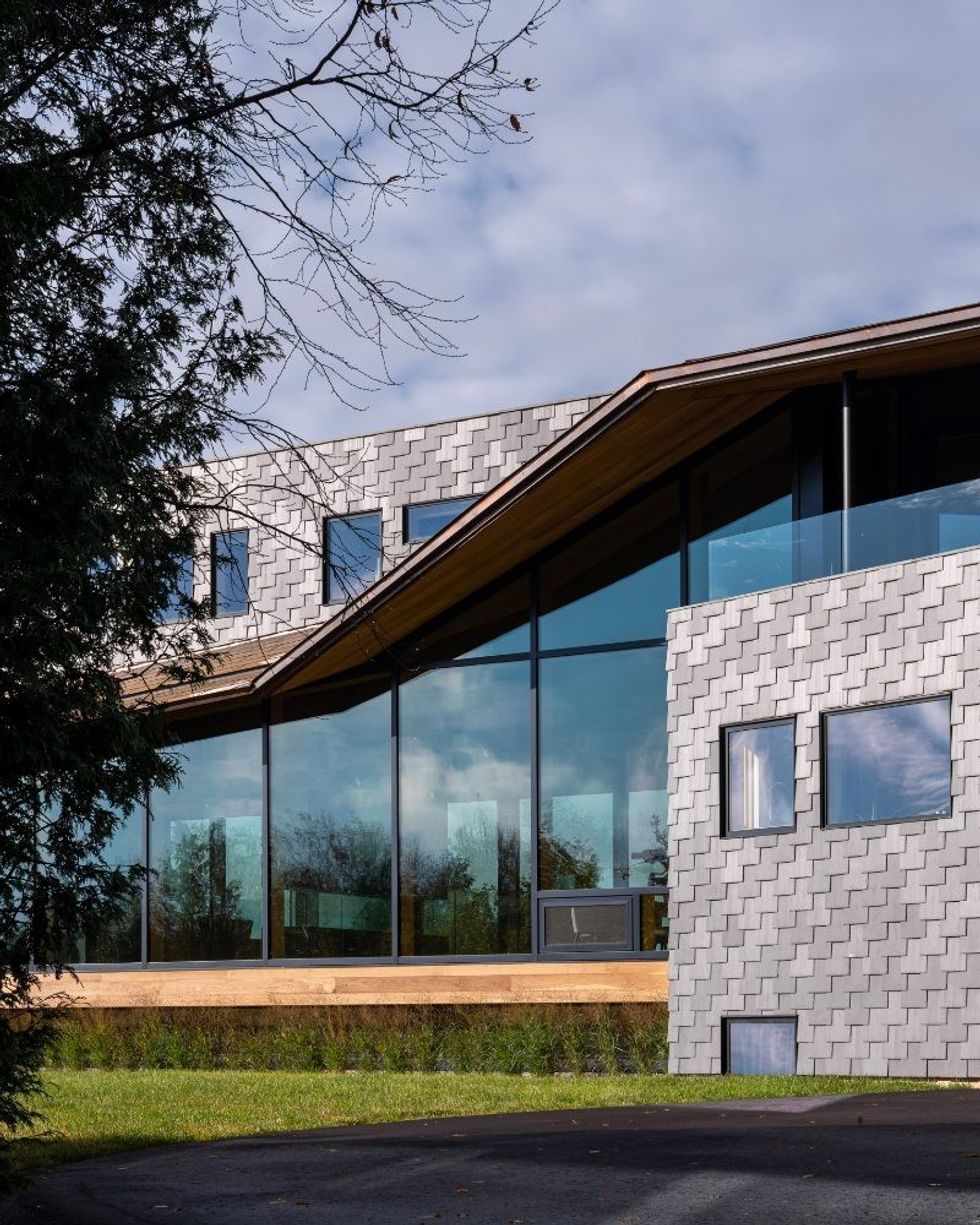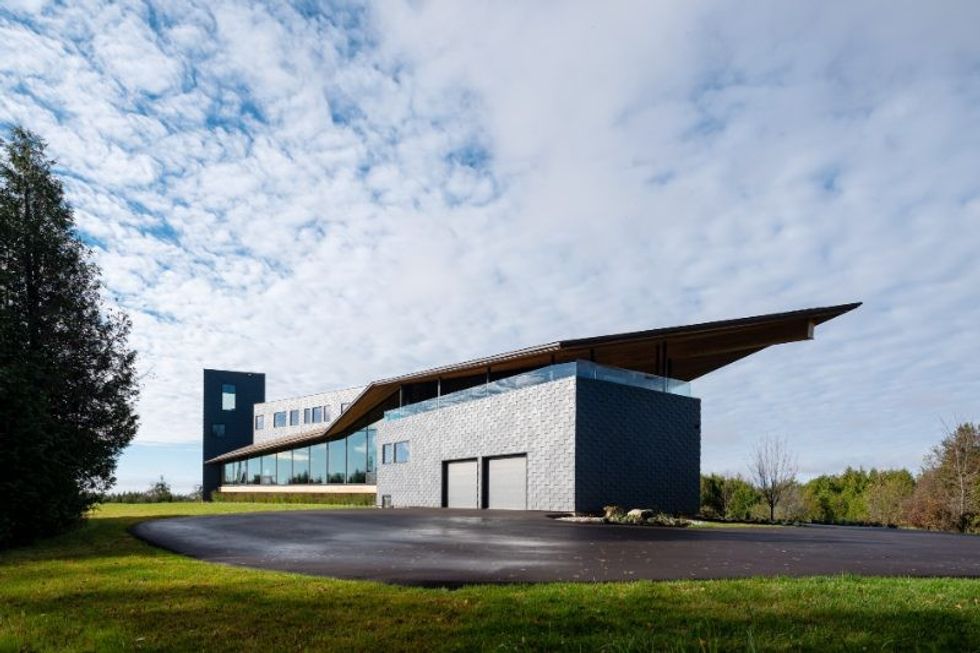 LIVING AND LOUNGE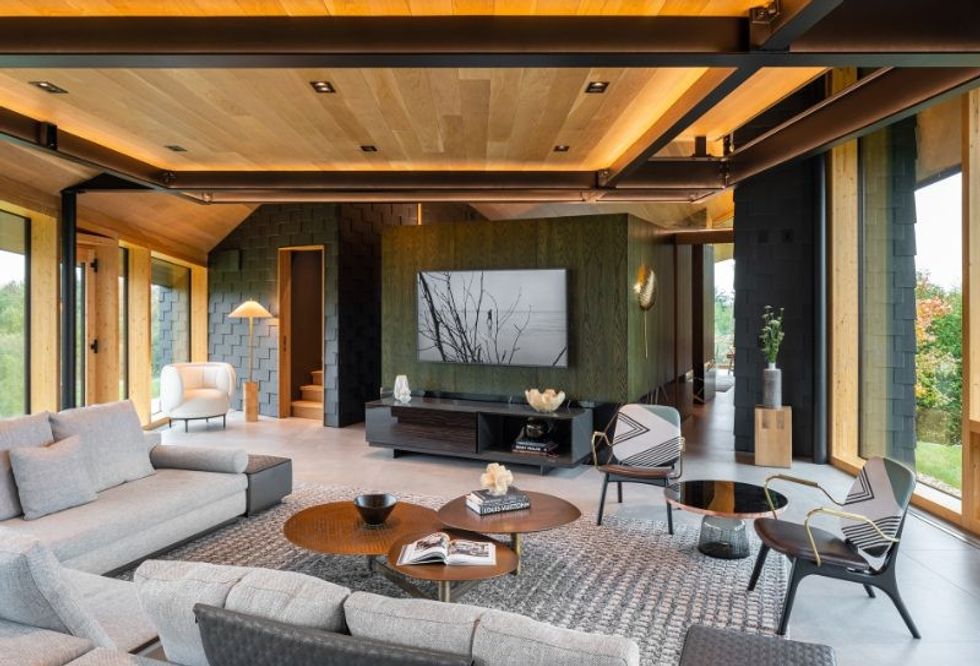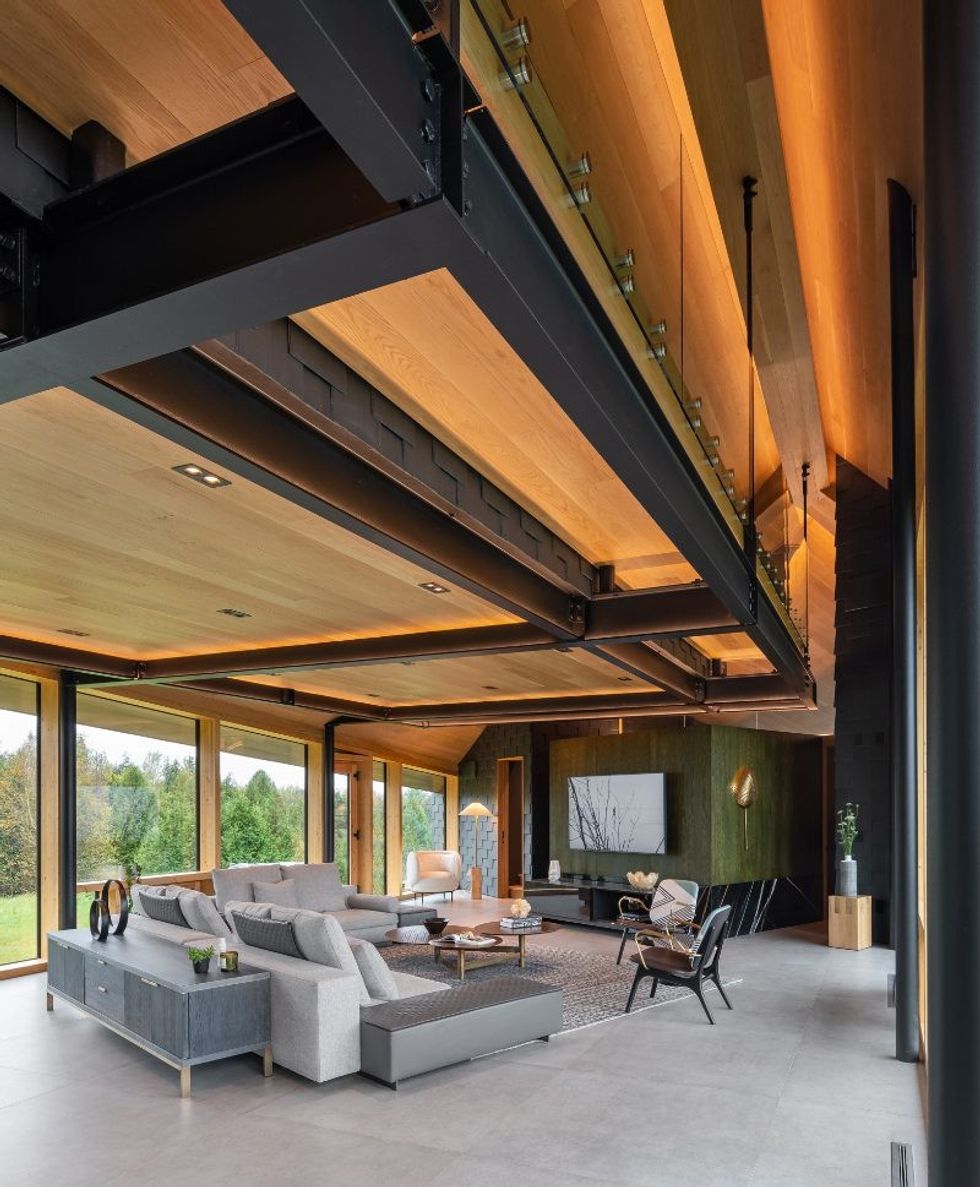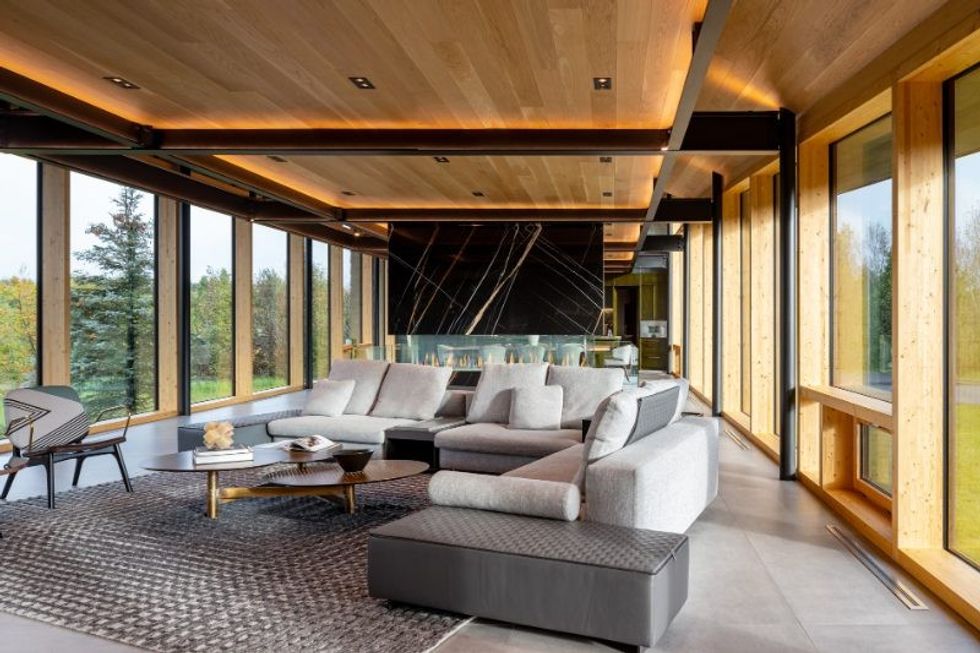 KITCHEN AND DINING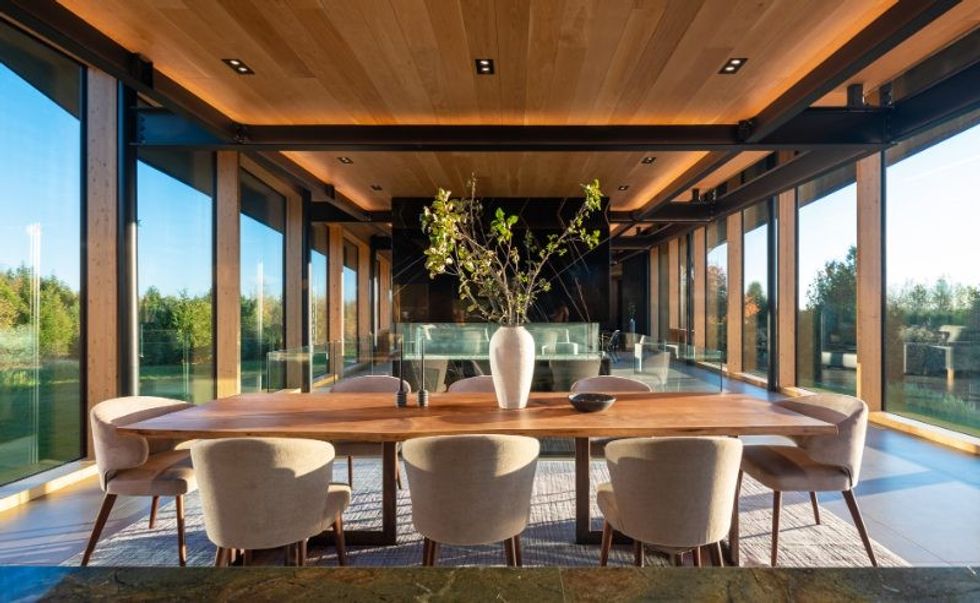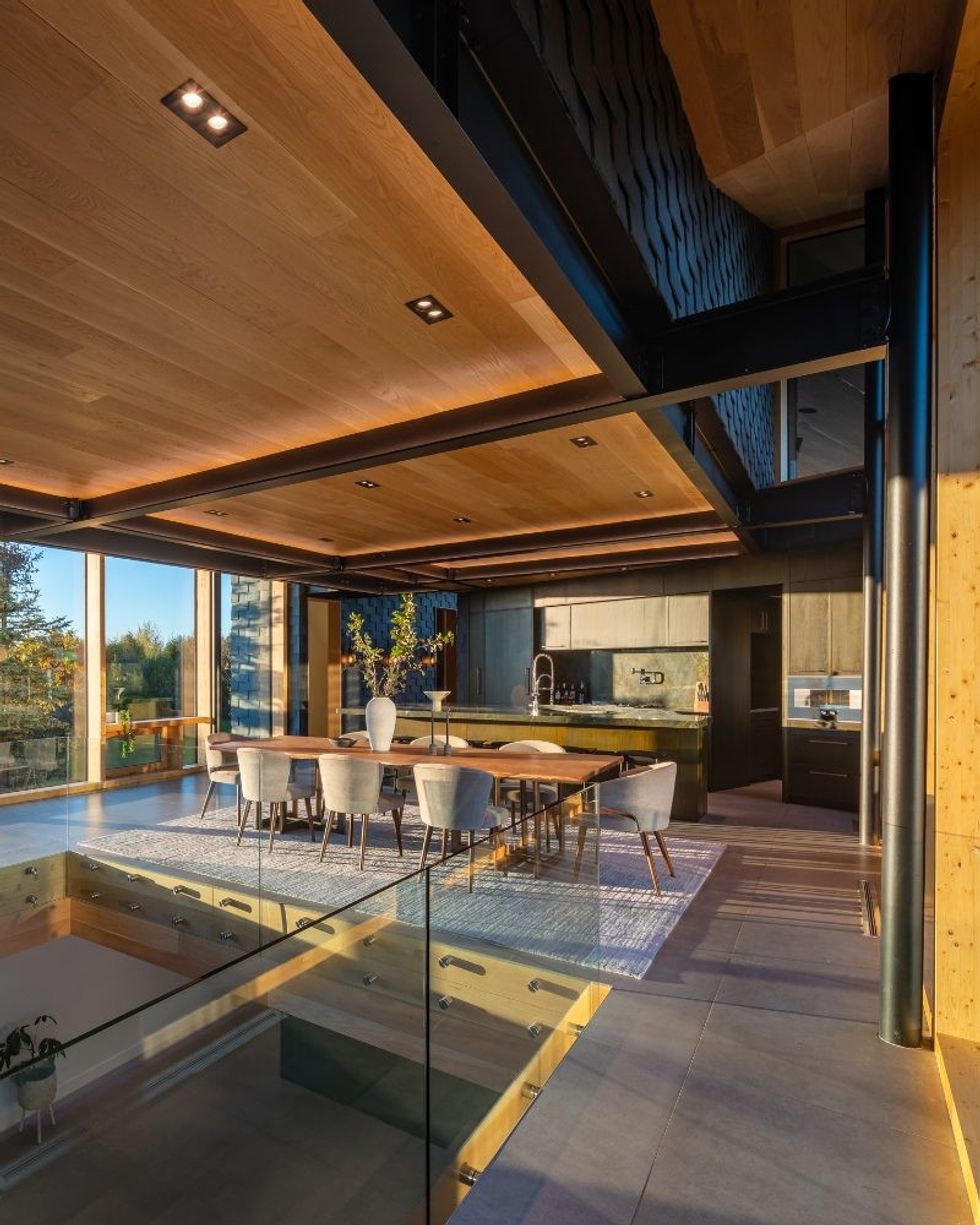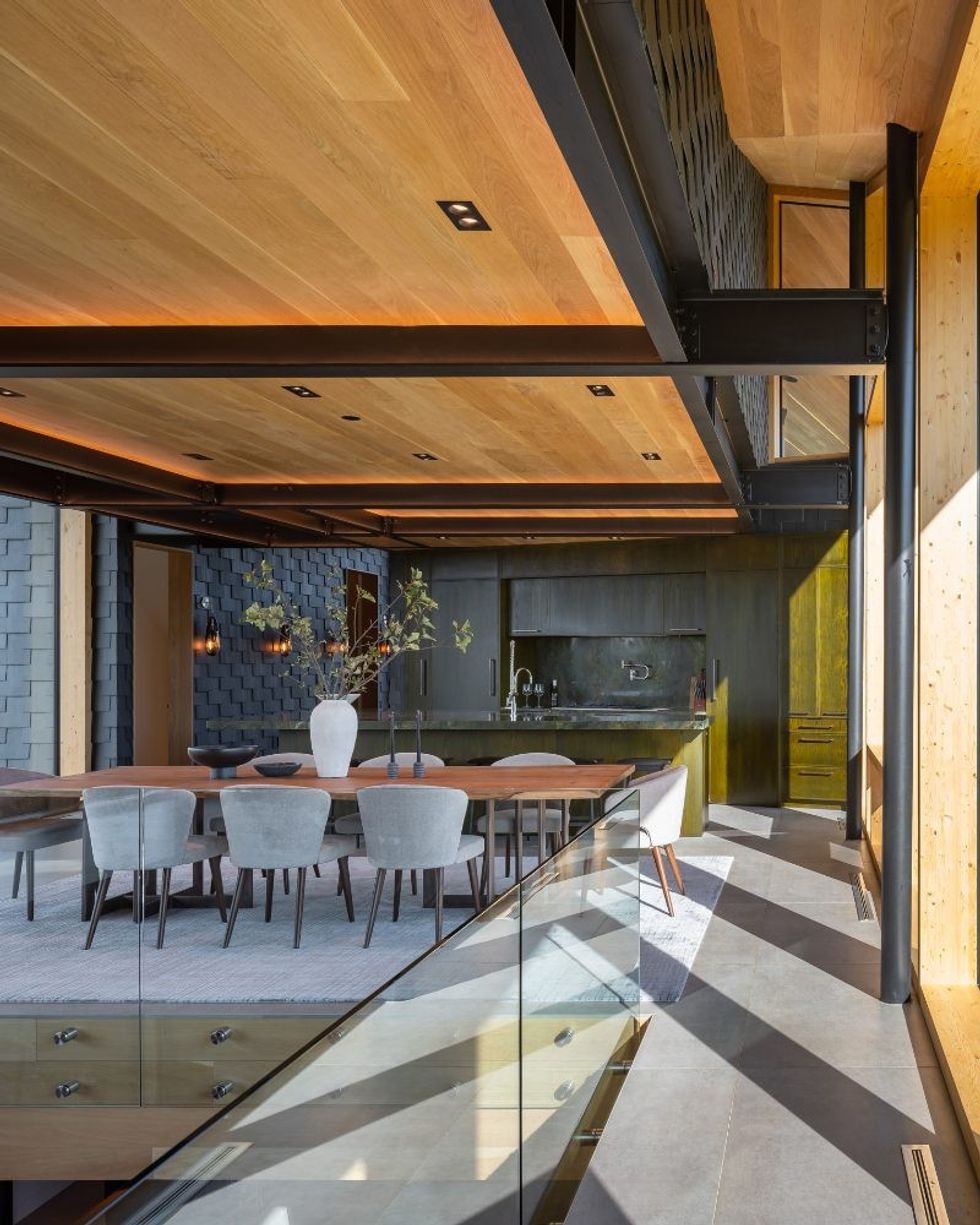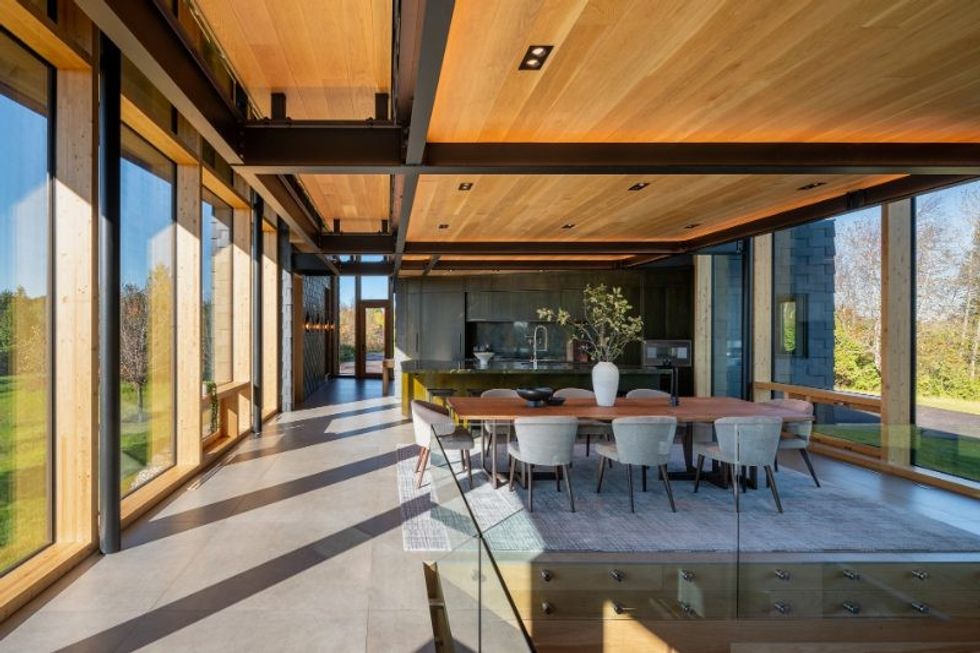 BEDS AND BATHS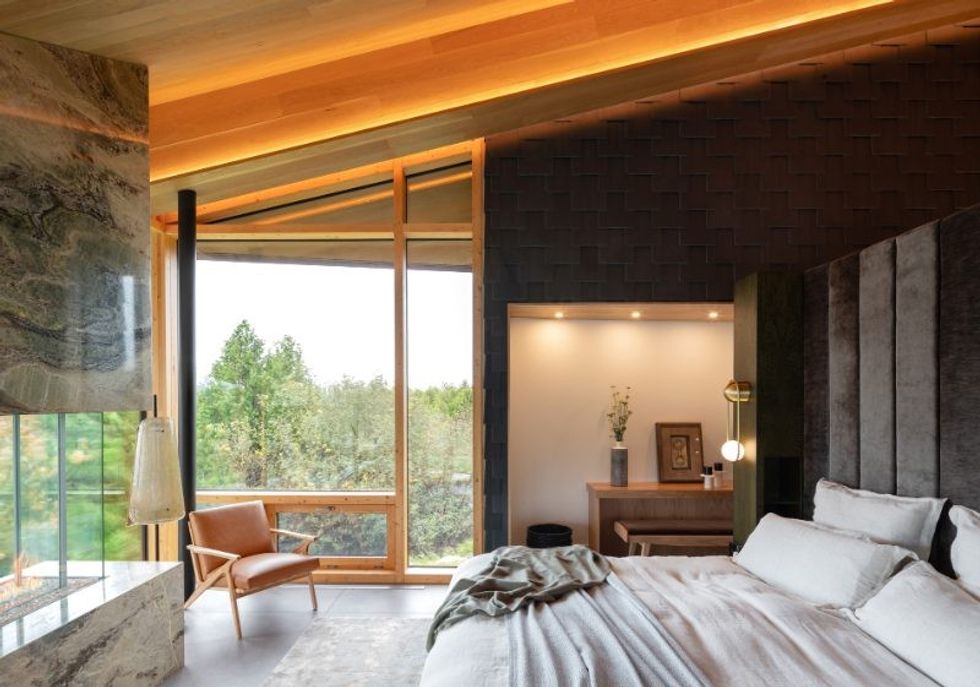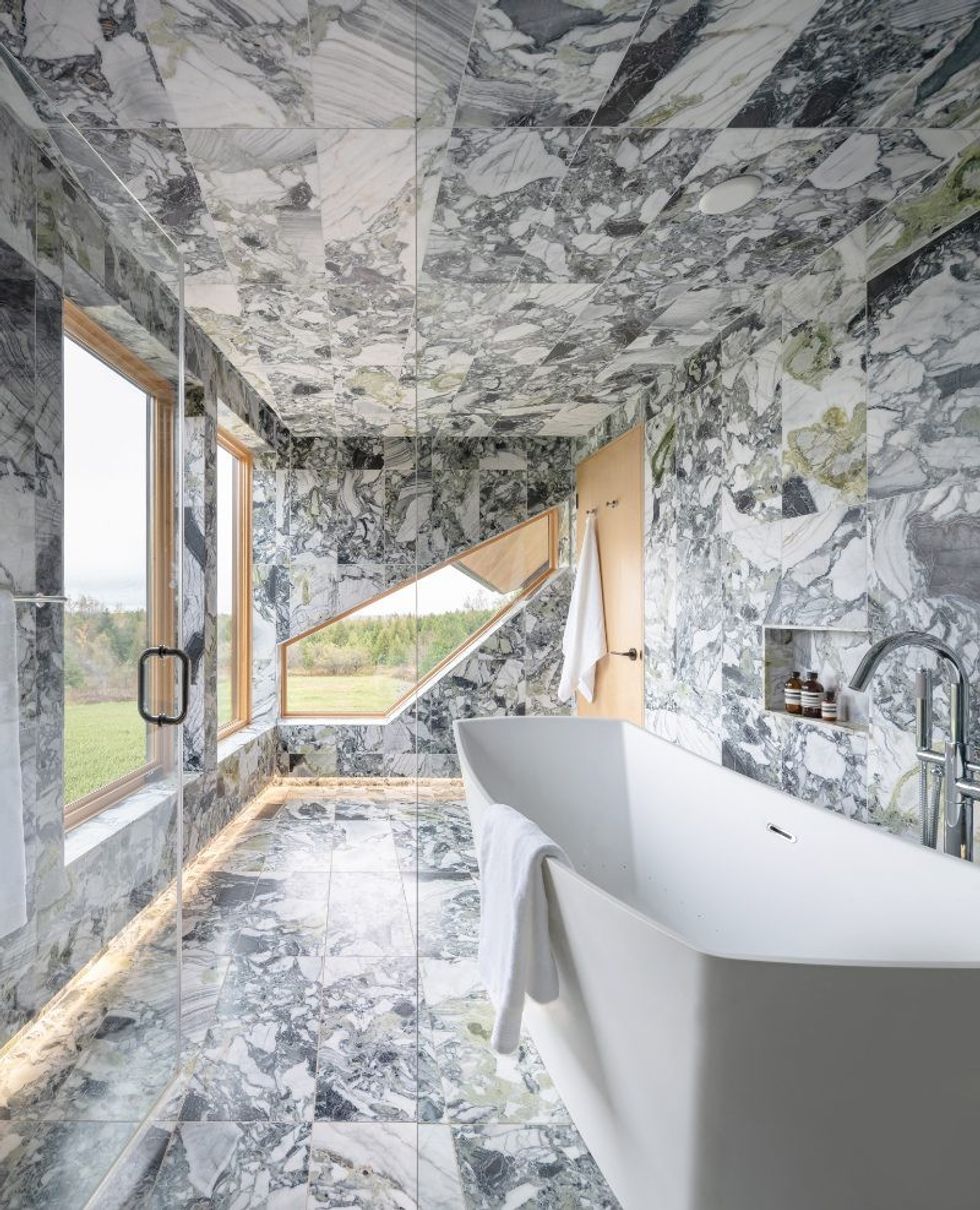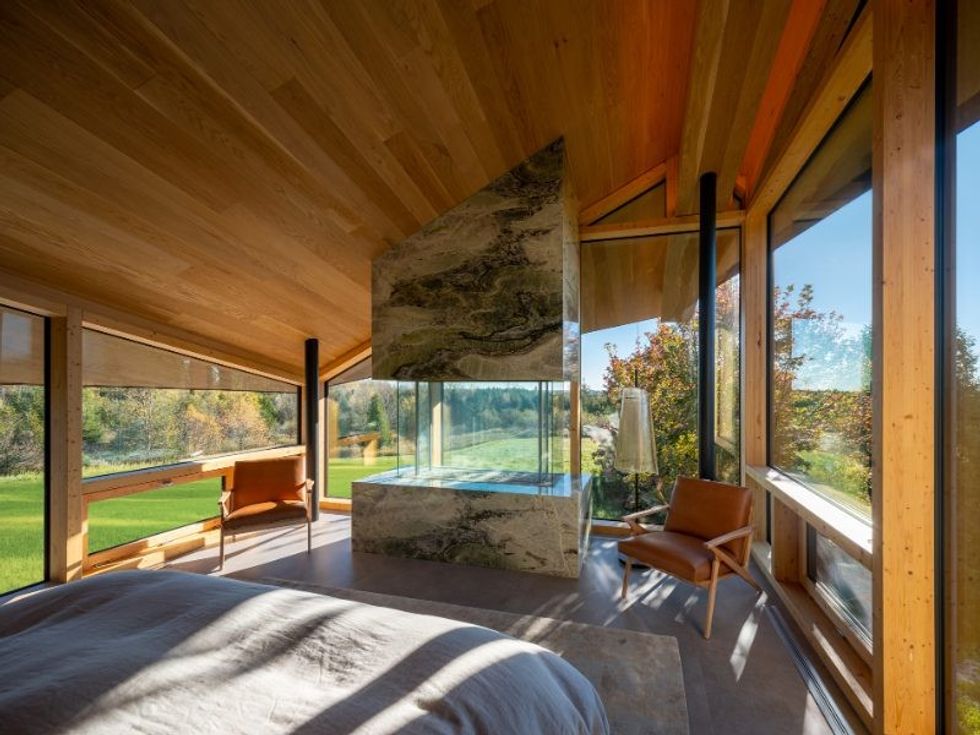 UPPER LEVEL DECK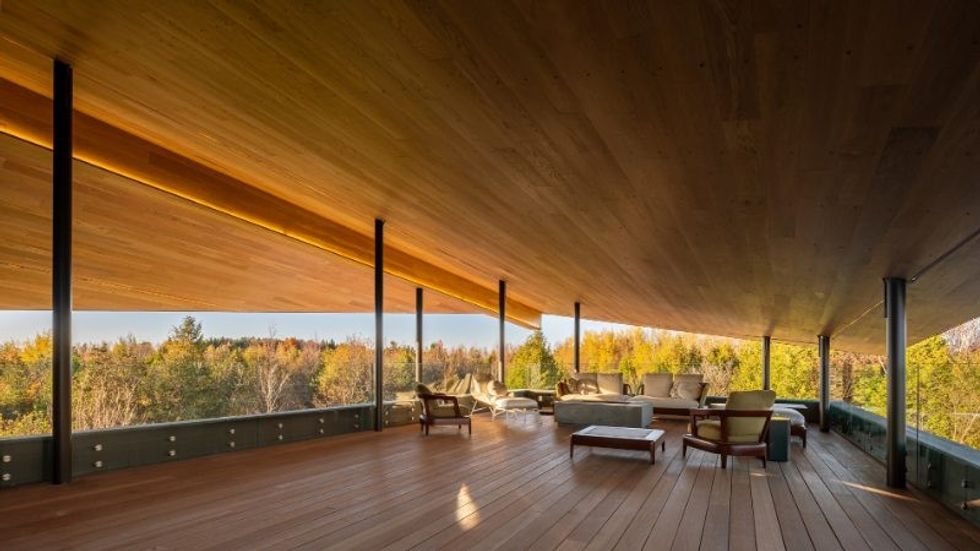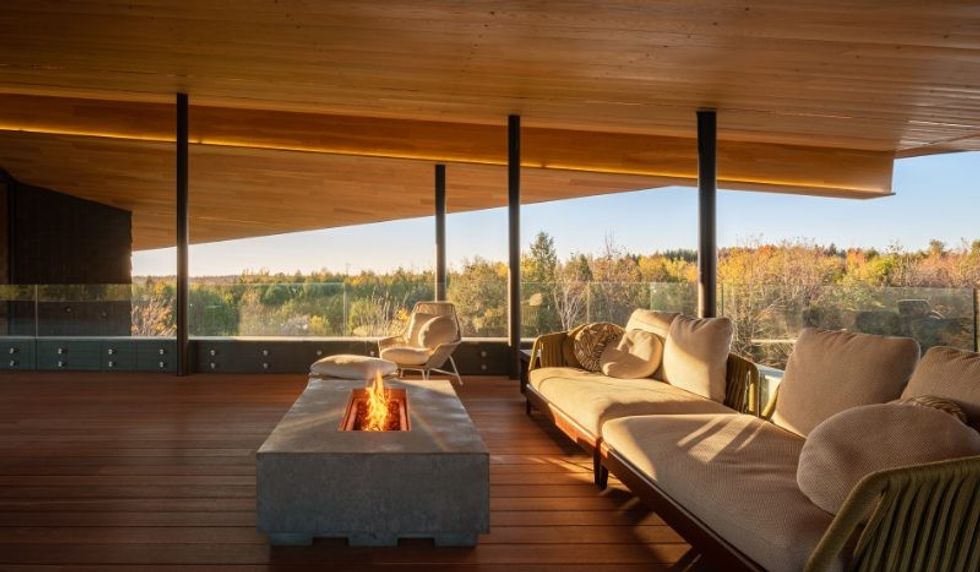 PROPERTY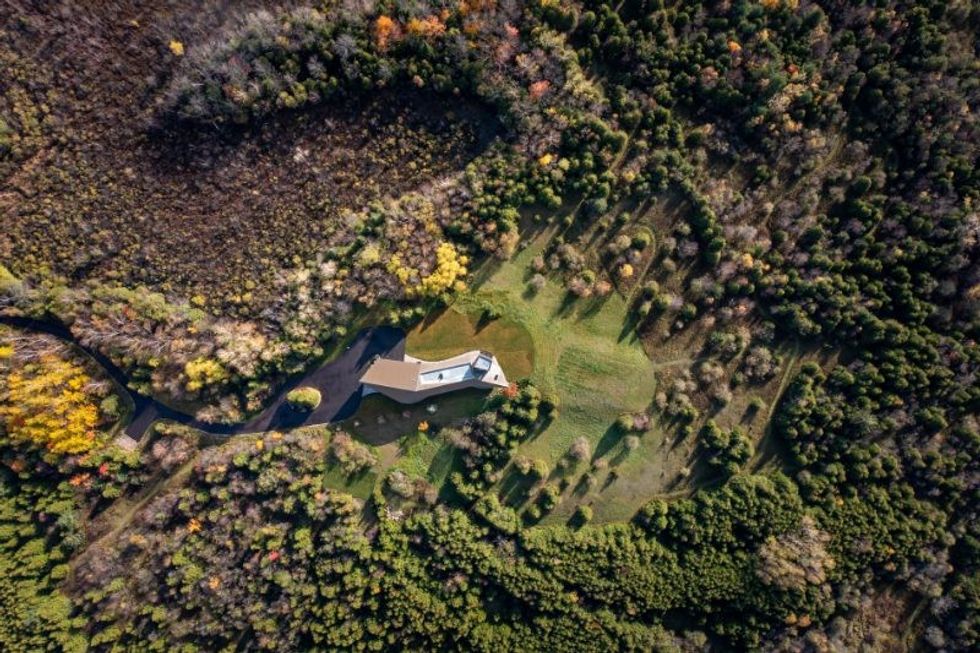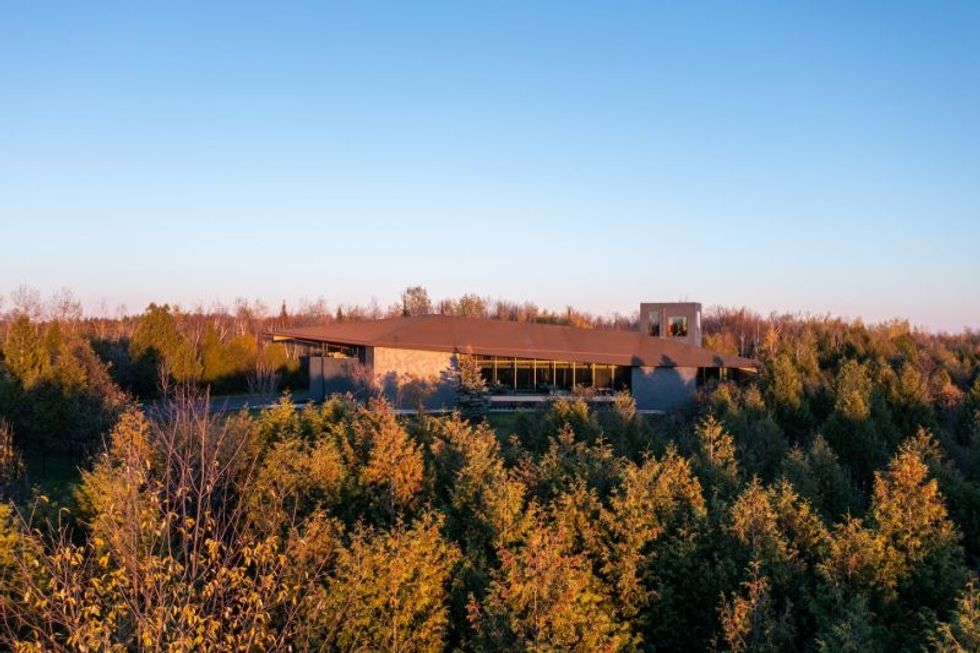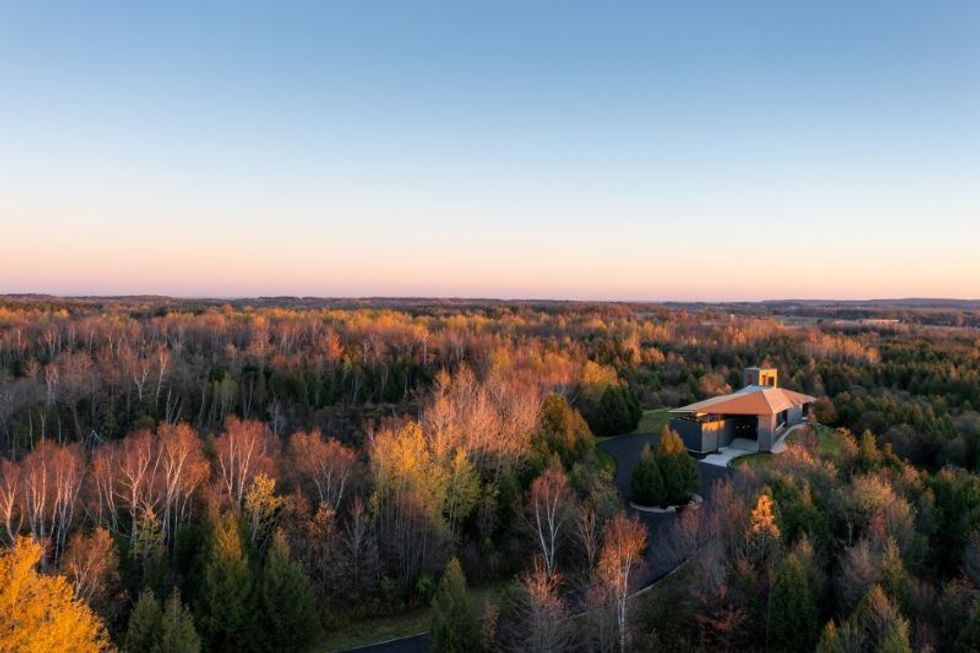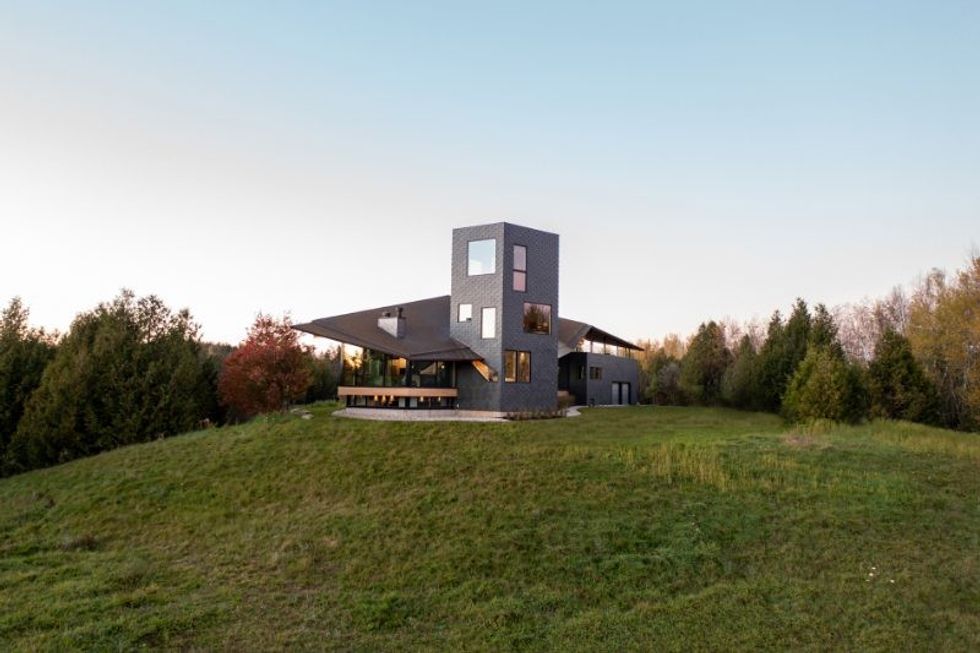 ---
This article was produced in partnership with STOREYS Custom Studio.