Italy is one of the most popular travel destinations in the world, but you don't always have to travel to feel like you're under the Tuscan sun.
A West Vancouver home, located at 1849 Esquimalt Avenue, is currently on the market -- and it will undoubtedly make you feel like you're in Europe.
---
The three-storey Tuscan-style home was originally built in 1940, with three bedrooms, three bathrooms, 3,515 sq. ft of living space, all across a 8,826-sq.-ft lot that includes a truly stunning garden.
But you also get the best of West Vancouver, as the home is a three-minute walk from Memorial Park, the West Vancouver Art Museum, and the seawalk along the Burrard Inlet.
READ: Extensively Renovated Home In West Vancouver Hits Market For $2.5M
The home, both inside and out, is a tremendous blend of old-world European atmosphere and new-world design, which was brought to life by Tamara Wouters Design. An impressive precision of craft is evident throughout.
Leading from the outdoors in, an immaculately-landscaped garden travels up to a covered porch, which invites you into the main level of the home. Here you'll find a dining space, an elegant kitchen (equipped with Dalmata marble counters and a La Cornue gas stove), a semi-enclosed bar, and a glass-enclosed wine cellar -- not to mention a 16' x 21' living space overlooking the front of the home, and a 16' x 22' family room with backyard views.
Specs
Address:1849 Esquimalt Avenue
Bedrooms: 3
Bathrooms: 3
Size: 3,515 sq. ft.
Lot size: 8,826 sq. ft
Price: $4,198,000
One of the home's three bedrooms is located on the main floor, and another is on the lower level, where you'll also find another large living area, a laundry room, access to the garage, and two large crawl spaces.
The upper level is entirely made up of the primary bedroom, which includes a large lounge, a spacious walk-in-closet, a luxurious ensuite bathroom, and a balcony that overlooks the front gardens.
Our Favourite Thing
Family rooms tend to be designed with a more casual approach, but the one in this home is anything but. It features a large marble-cut fireplace that spans almost half of the room, which matches perfectly with the marble table that serves as a centrepiece for the space. When you cozy up here, you'll be doing so in the chicest style.
The home is beautiful through and through, but the standout feature may be the backyard, where a 9' x 13' pond acts as the garden's main attraction.
Outdoor decking wraps around the entire rear of the home. There's one large lounge space -- equipped with a fire pit -- right outside the family room, another 14' x 12' patio dining space -- also equipped with a fireplace -- elsewhere in the yard, and another 14' x 15' covered deck space tucked into yet another corner nook, providing an abundance of space for parties of any size.
The entire garden is also surrounded by well-manicured trees and shrubbery, including on the roofs of the patios, which may have even the longest-tenured Vancouverites questioning whether or not they're in Italy.
WELCOME TO 1849 ESQUIMALT AVENUE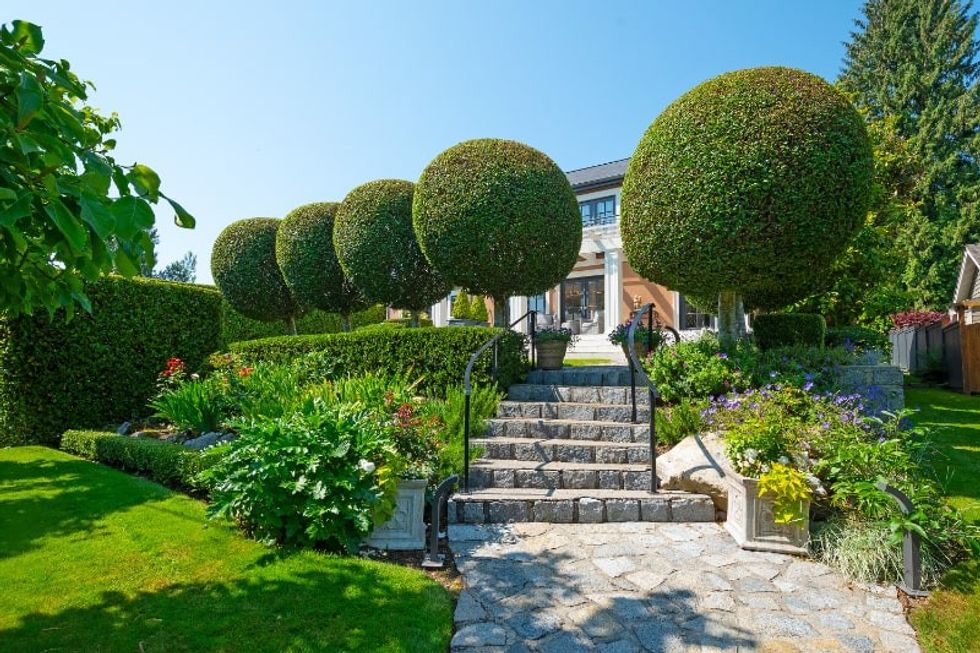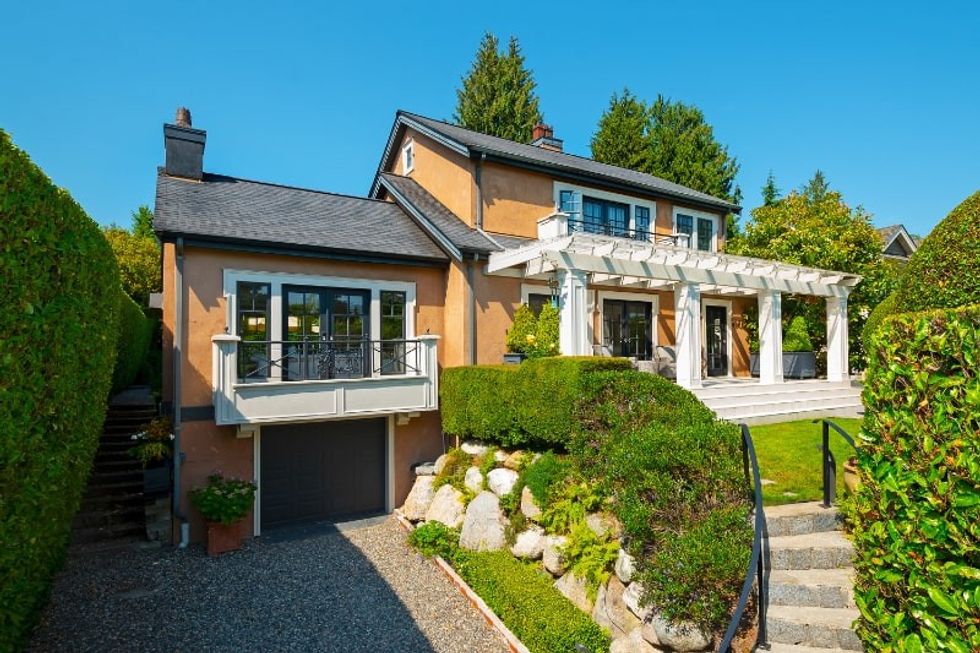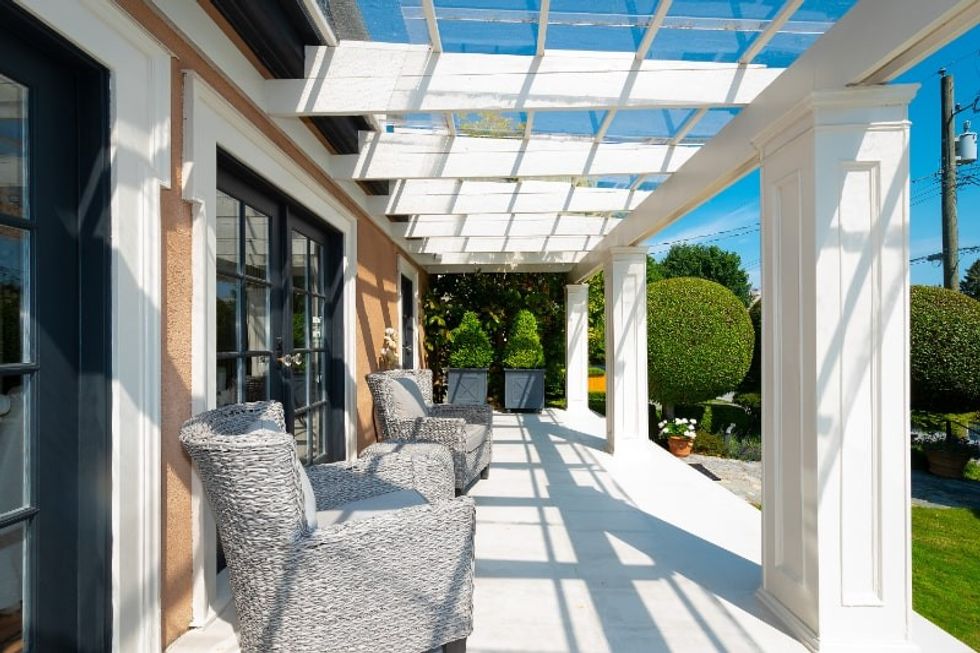 ENTRY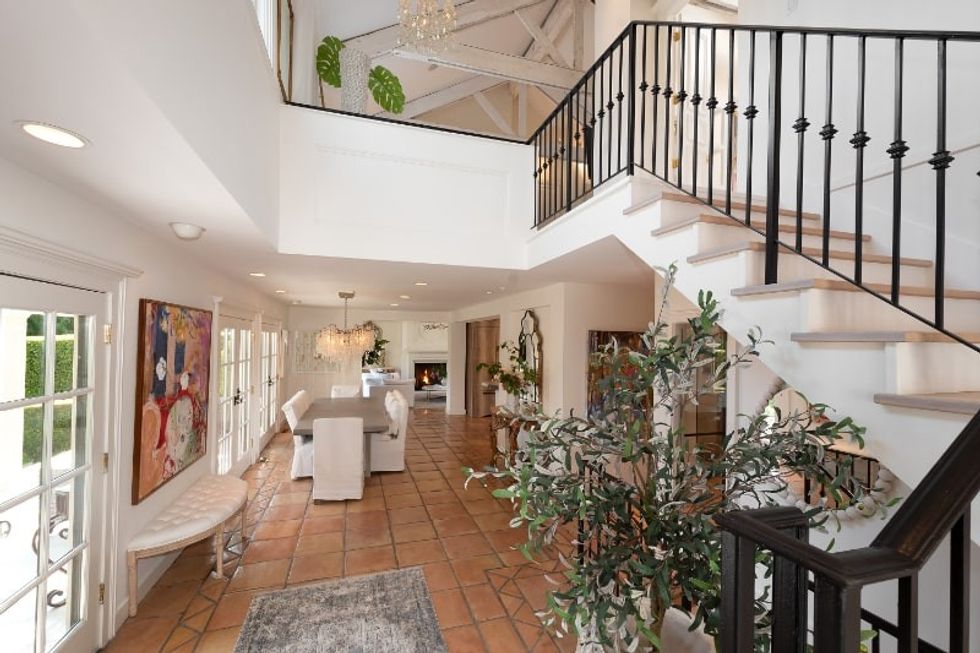 LIVING AND LOUNGE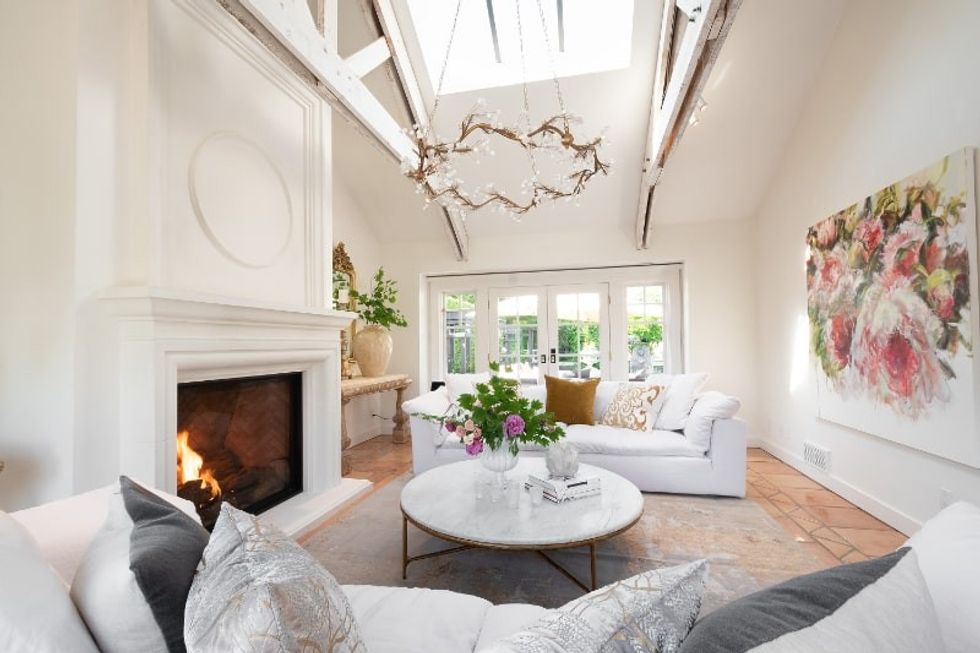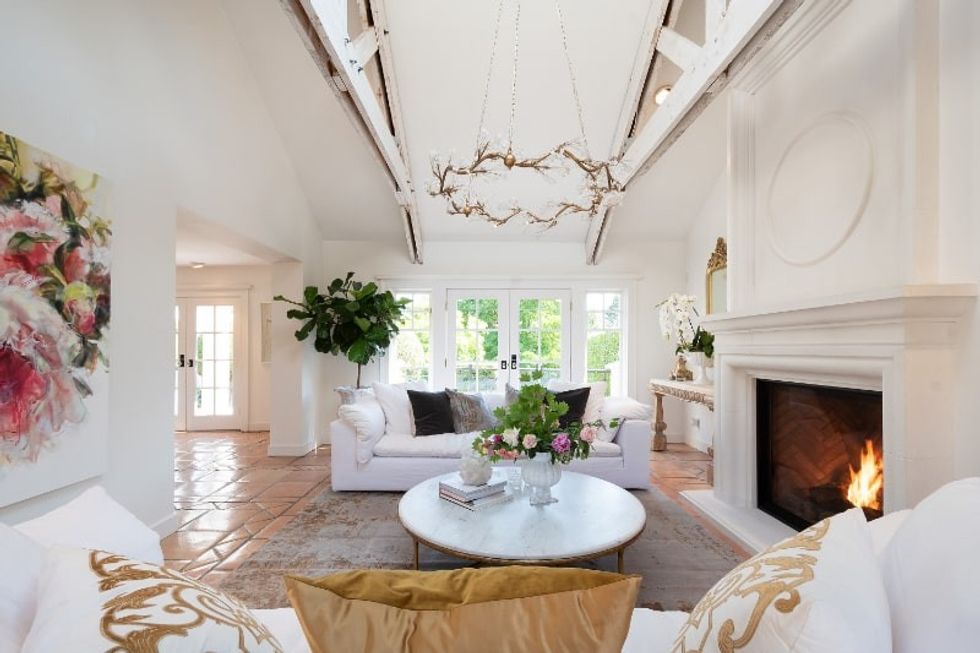 KITCHEN AND DINING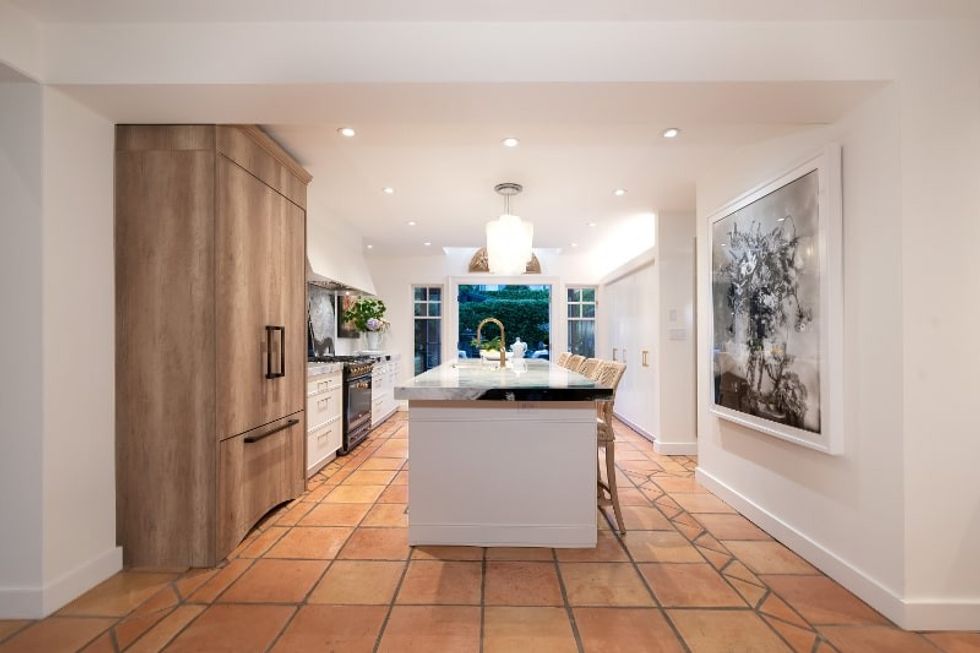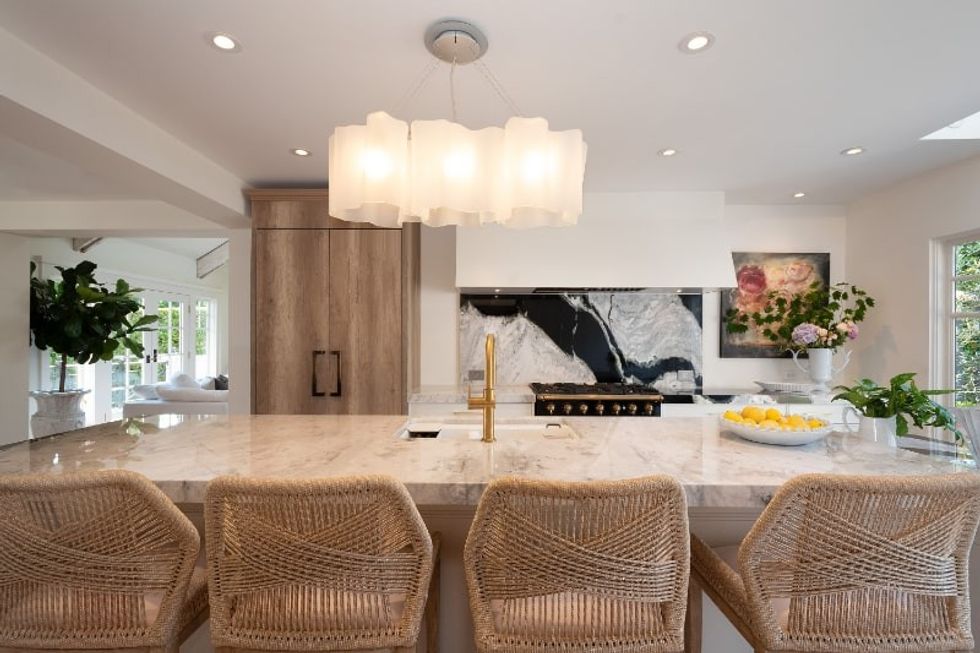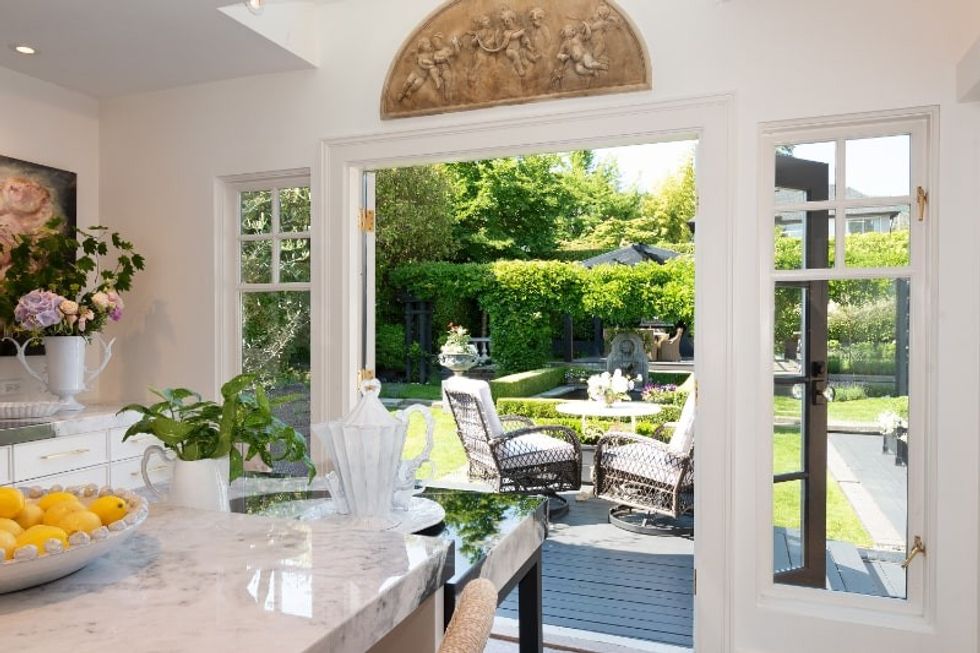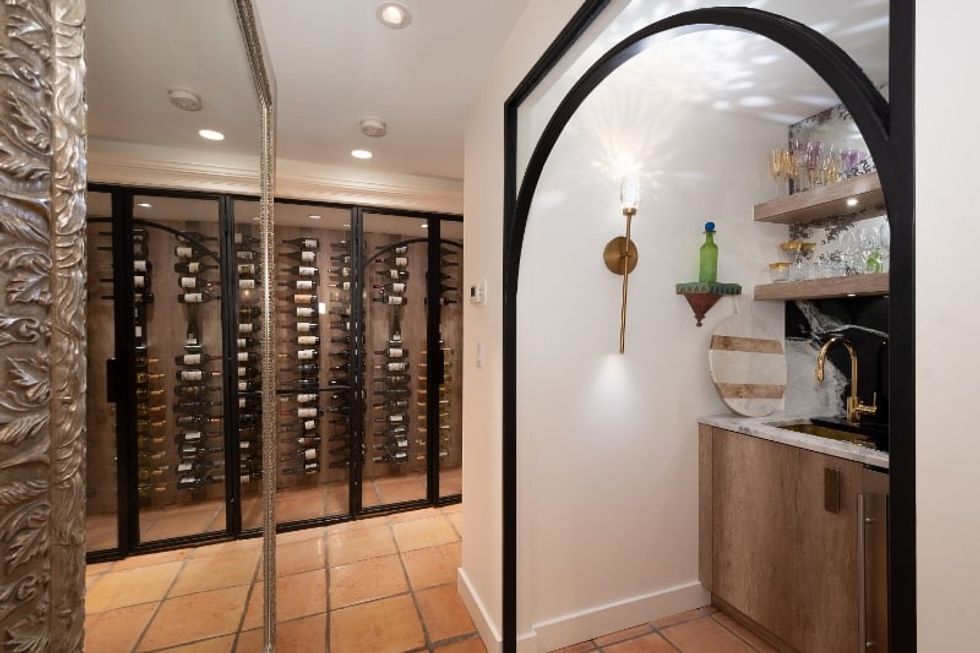 FAMILY ROOM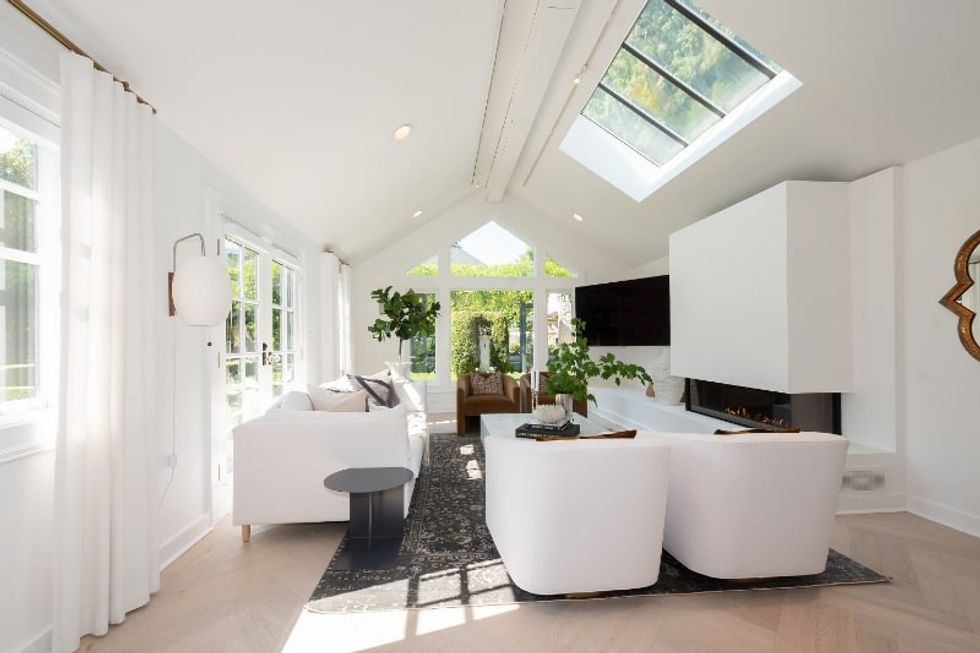 BEDS AND BATHS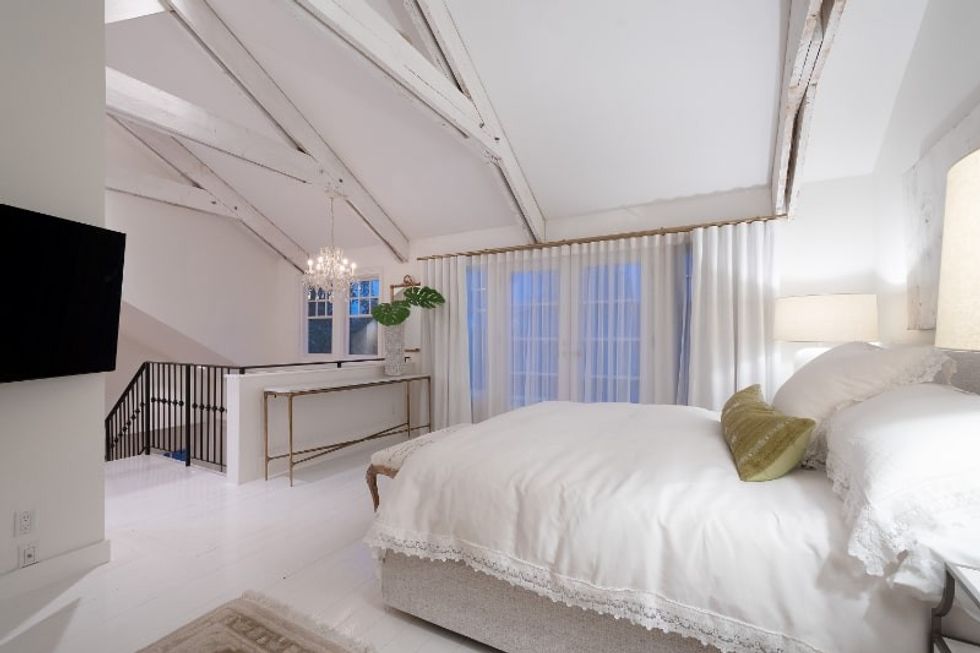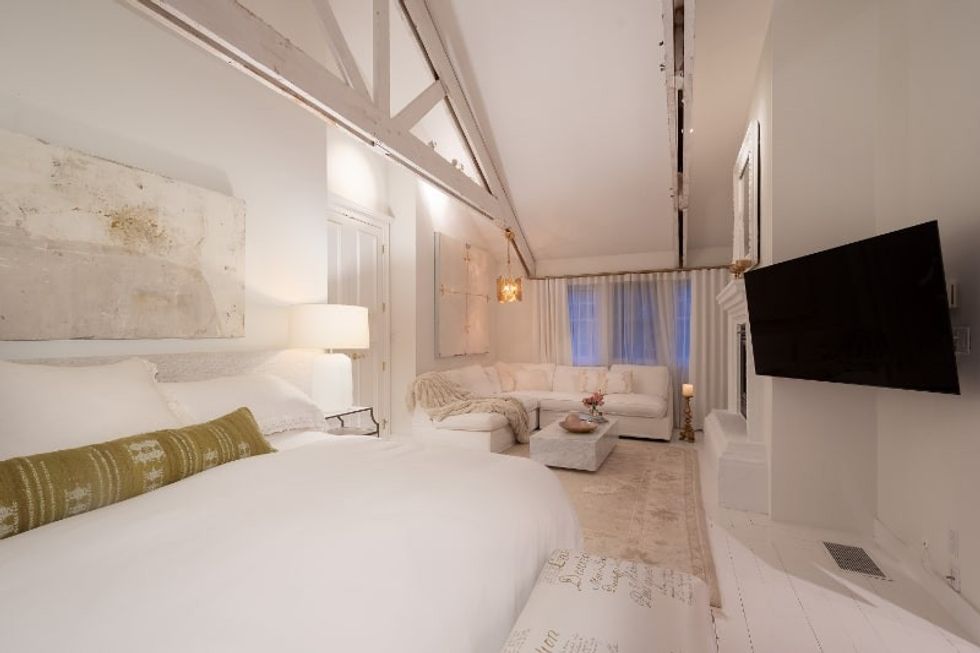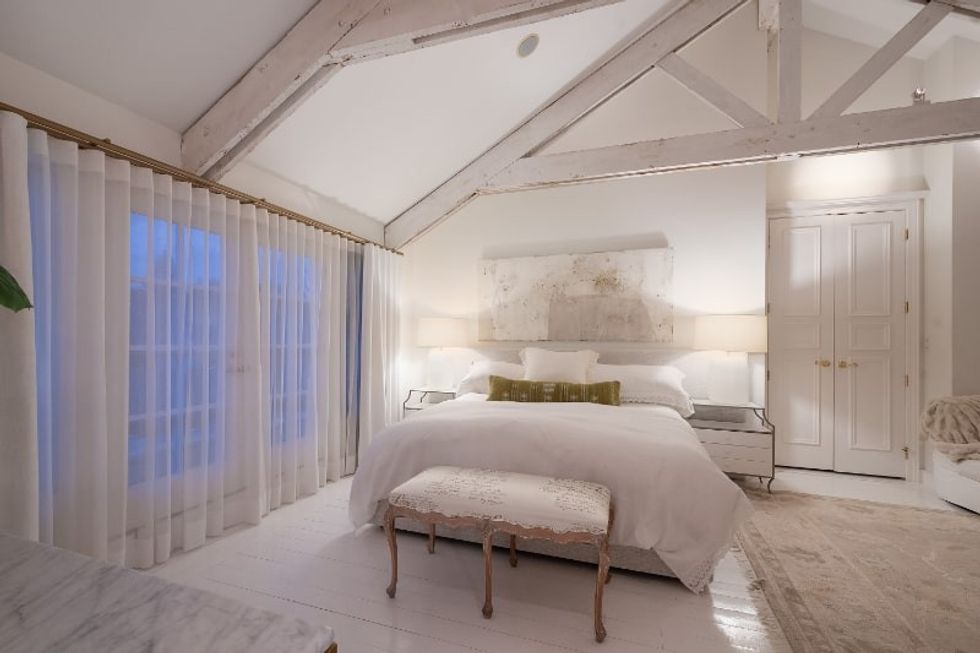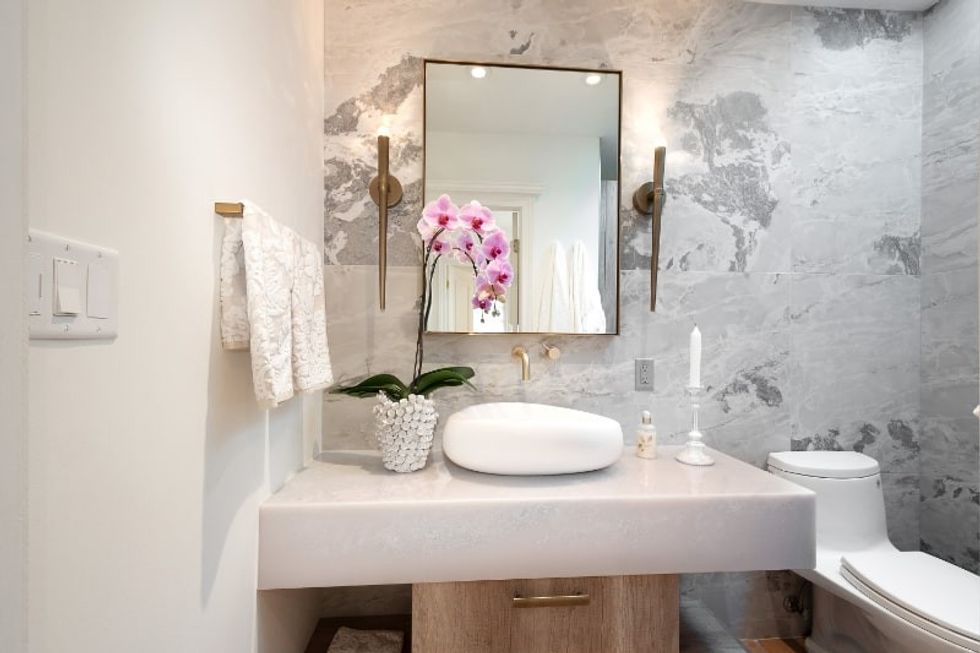 BACKYARD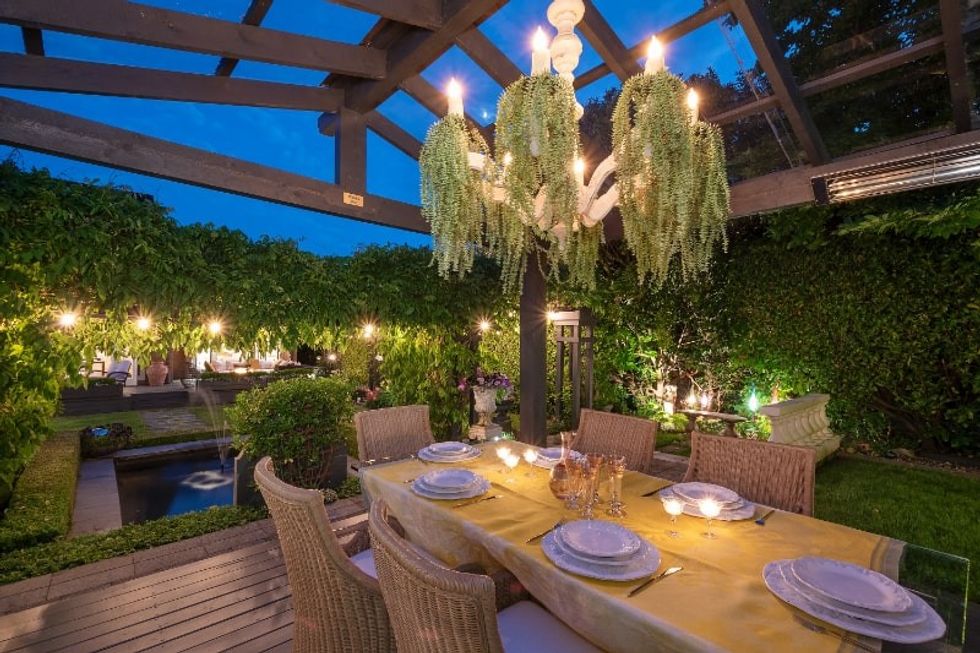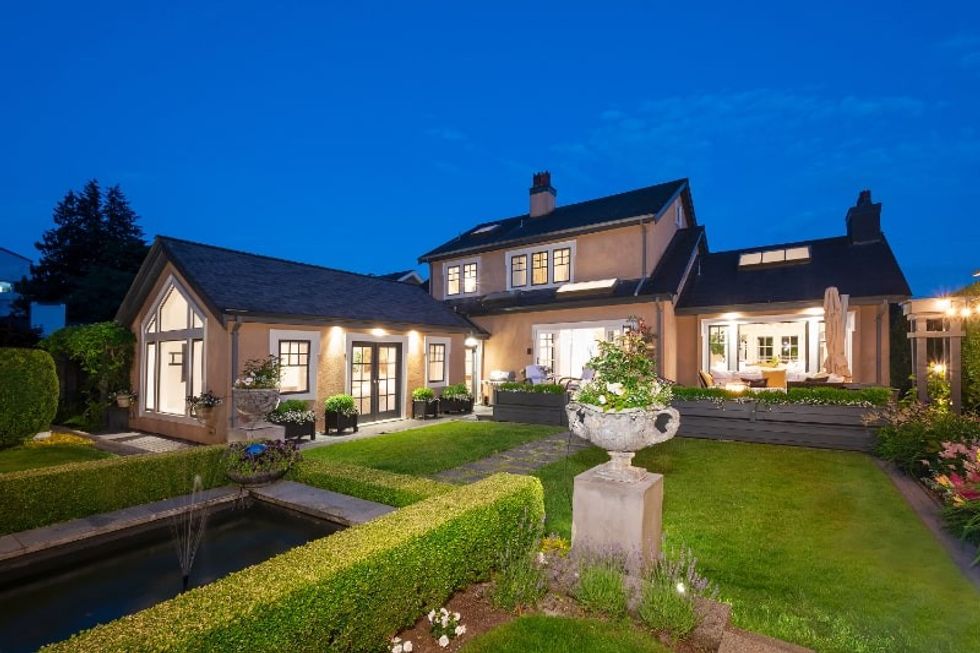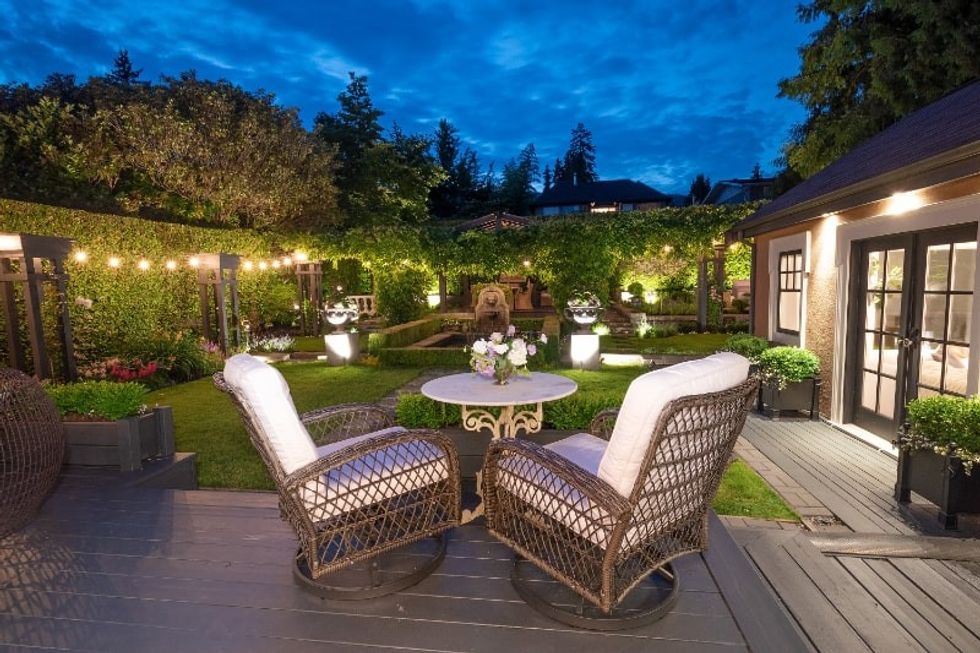 This article was produced in partnership with STOREYS Custom Studio.
Listed Luxe