They say you shouldn't judge a book by its cover, and the same may be true when it comes to houses and how they appear from the road. That's certainly the case for this newly-listed waterfront property in Wasaga Beach, anyway.
Save for a green, arched, Middle-Earth-esque front door, 16 William Avenue doesn't look like much at first glance. But a second-take unveils a raised side deck looming over a private beach; upon noticing these details, originally shielded by the trees, you'll likely decide this spot's worth some of your time. And, as you'll soon find out, its $1,099,900 asking price as well.
---
This designer structure can serve as four-season home, or as a cottage, and it stands along 58-feet of clear Georgian Bay waterfront. While the exclusive outdoor space is gorgeous -- the deck's glass railings and unobstructed view included -- it's the surprise that lives inside the home's unassuming siding that's most impressive.
Read: Rent: Find Your Zen At This Stunning and Modern Haliburton Hideaway
Renovated in 2019, the William Avenue home was featured on the HGTV show "Scott McGillvary's Vacation House Rules," and highlights how an excess of space isn't needed to make a breathtaking abode. A step through the arched front door leads into an entryway featuring shiplap on the walls, new, smooth flooring, and a cozy gas fireplace. From there you can visit the bedrooms, or follow the staircase to the open and airy upper floor.
One half of the upstairs space is dedicated to living and lounging -- a whole wall of windows offers sweeping views of the water while a fireplace, surrounded by rustic brick, will ensure the warmth of summer days is carried into the night.
The other half of the upstairs space hosts a charming kitchen with a detailed-tile backsplash, an eat-in breakfast nook, and a large gas stove. Here, too, massive windows showcase gorgeous views of the surrounding property and treescape.
Specs:
Type: Detached
Bedrooms: 3
Bathrooms: 1
Size: 970 sq. ft.
Lot Size: 

138 x 56.90 ft.

Address:16 William Avenue, Wasaga Beach
Price: 

$1,099,900

Taxes: N/A
From upstairs, you can pad outside to the upper-level deck, where you'll revisit the private beach view that initially piqued your fancy while also absorbing how perfect the setting is for an outdoor summer meal. Or, you can slip out back to pop into the bunkie -- a second, on-site structure that features two bedrooms and plenty of storage for all your beach-going (or mountain-visiting) needs.
Location-wise, the stunning quarters are located just 20 minutes from Blue Mountain, 10 minutes from downtown Collingwood, and 17 minutes to Wasaga Beach. Everything's close, but not too close, so you get to decide how private you'd like your haven to be.
In the case of this listing, what you (initially) see isn't what you get... and that makes the opportunity all the more exciting.
EXTERIOR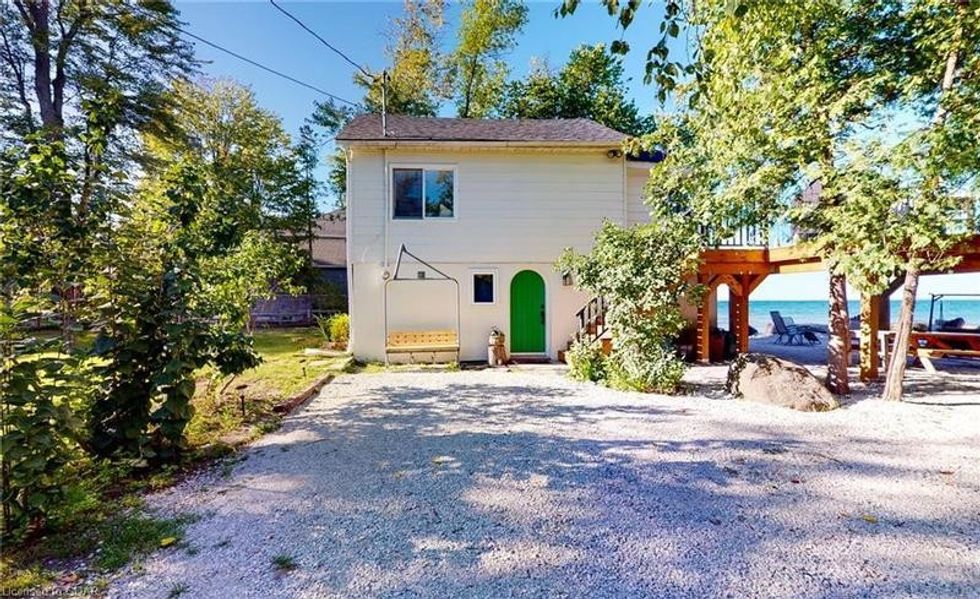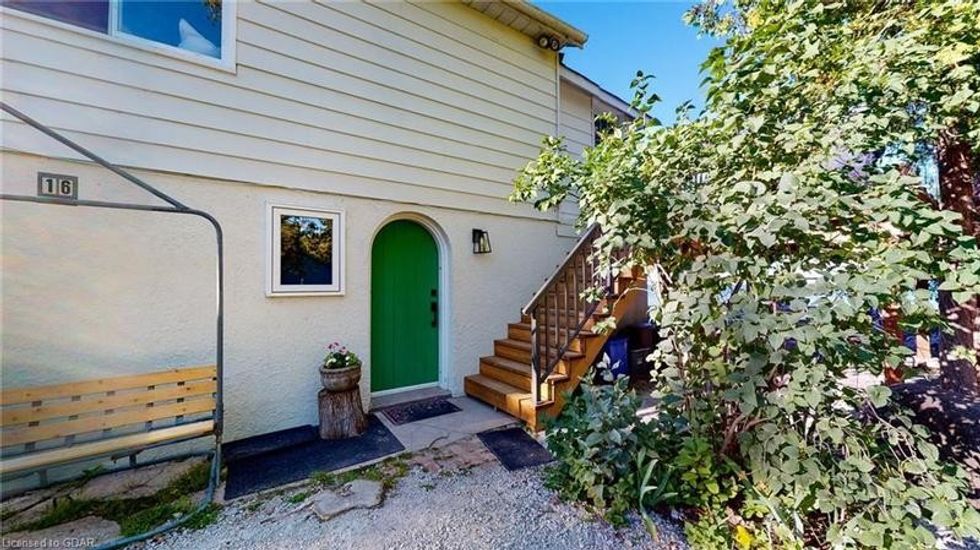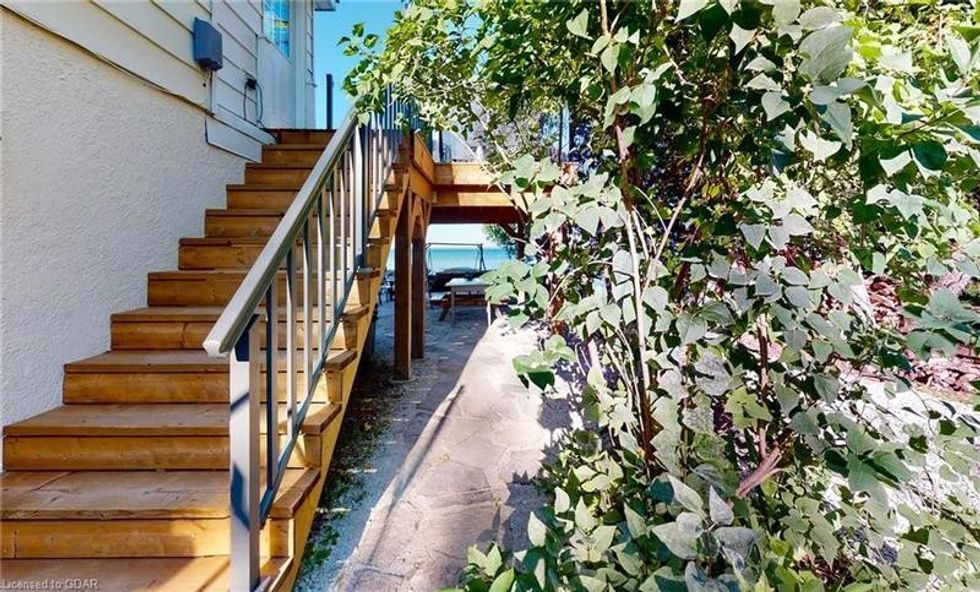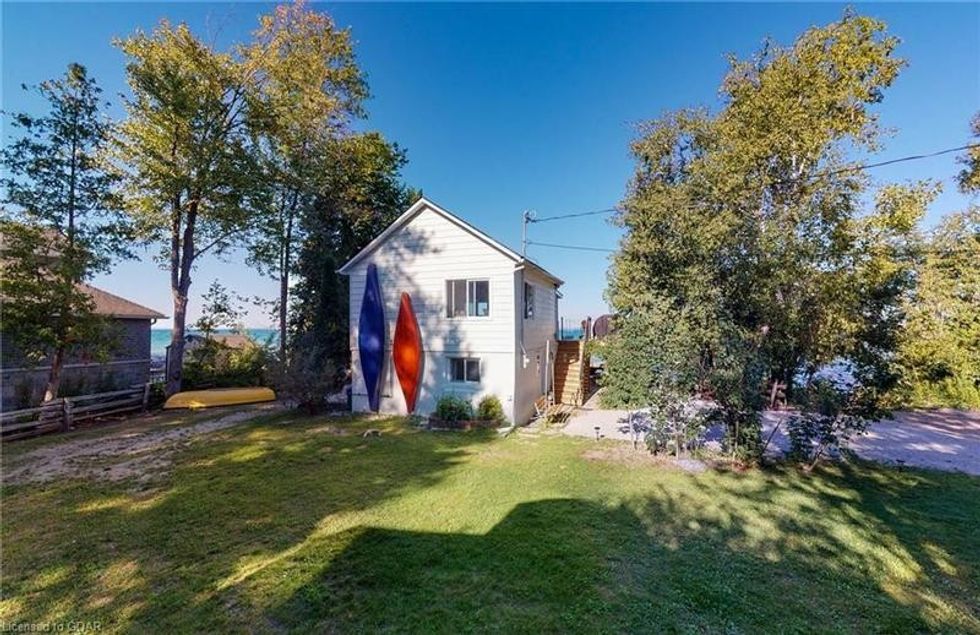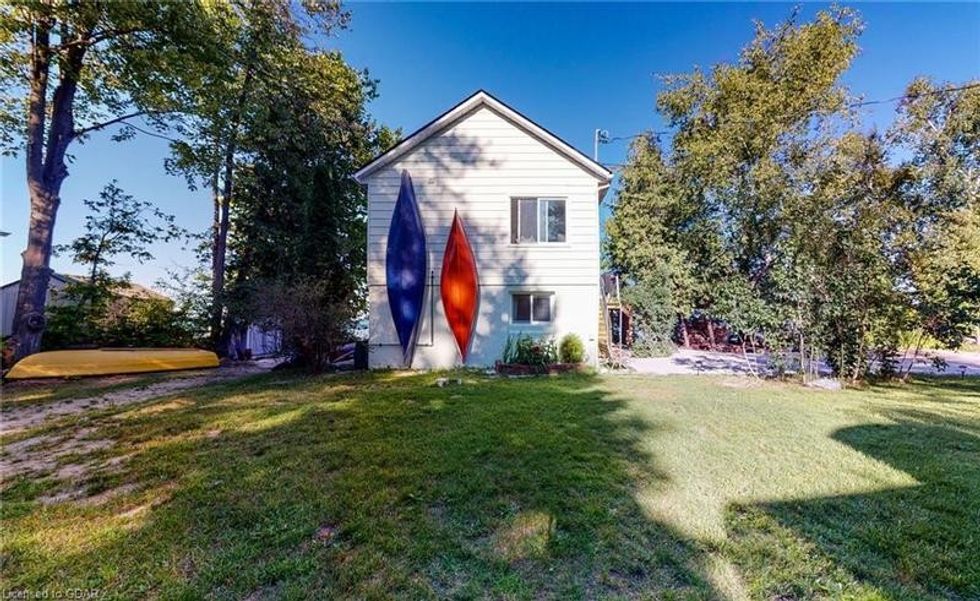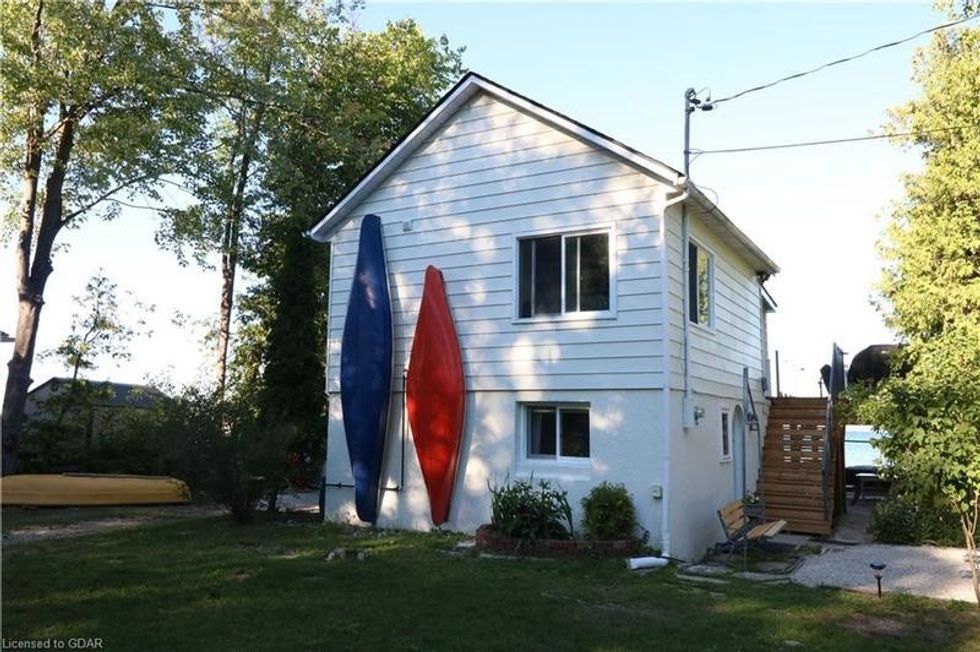 ENTRY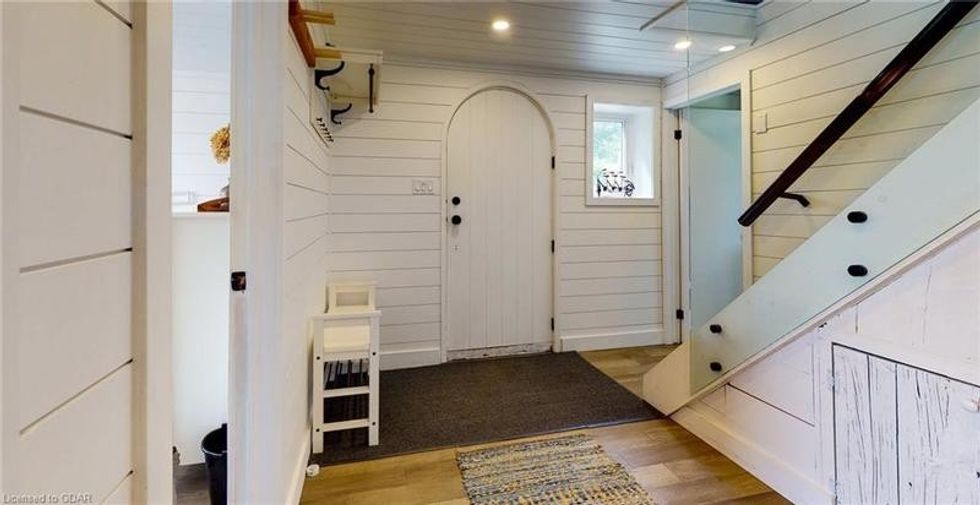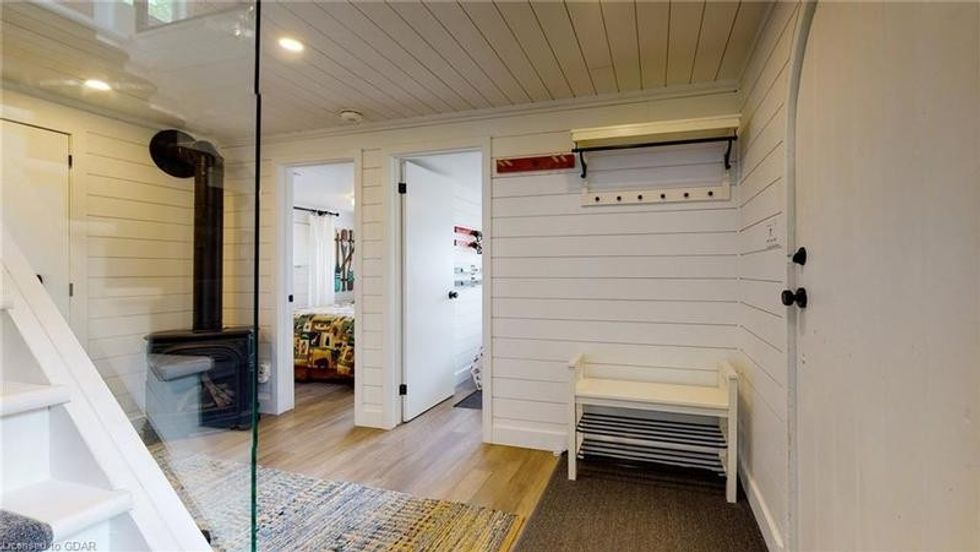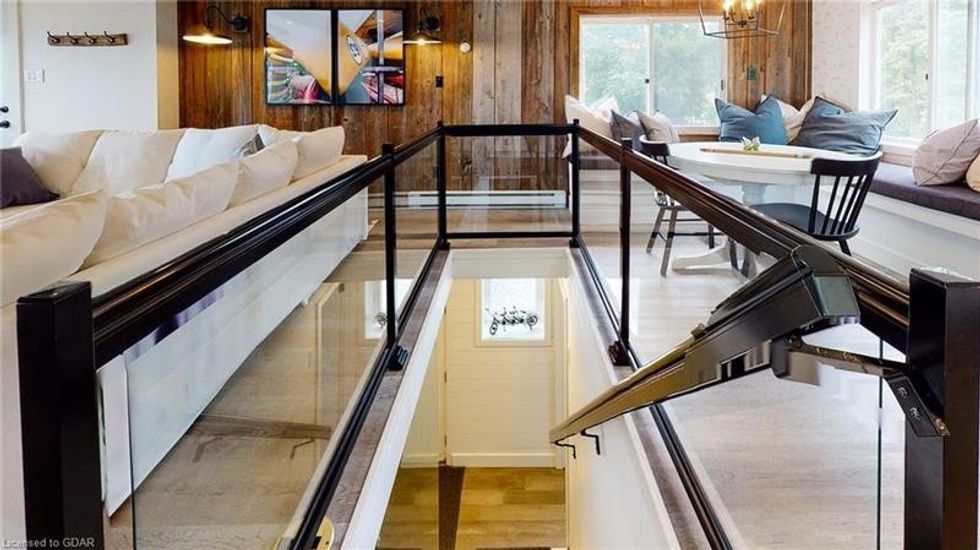 LIVING AND LOUNGE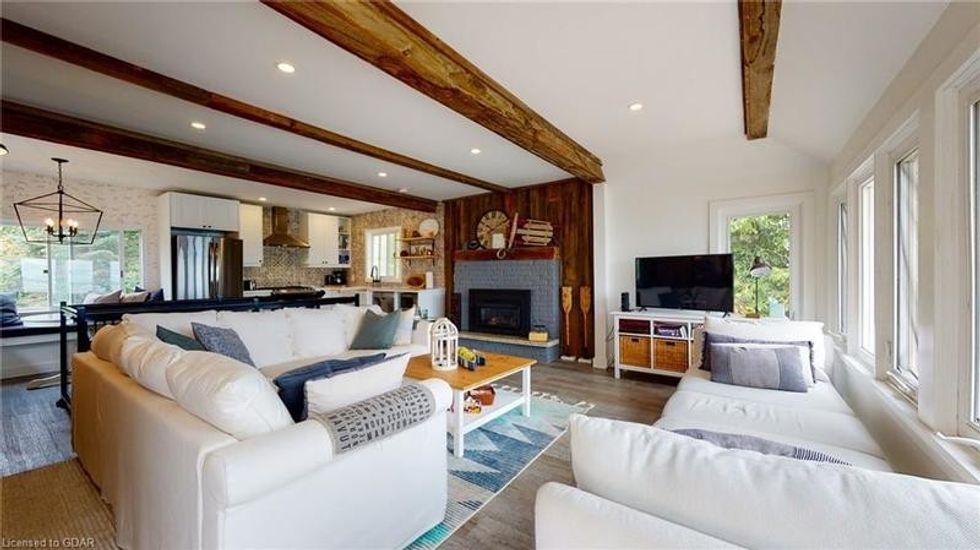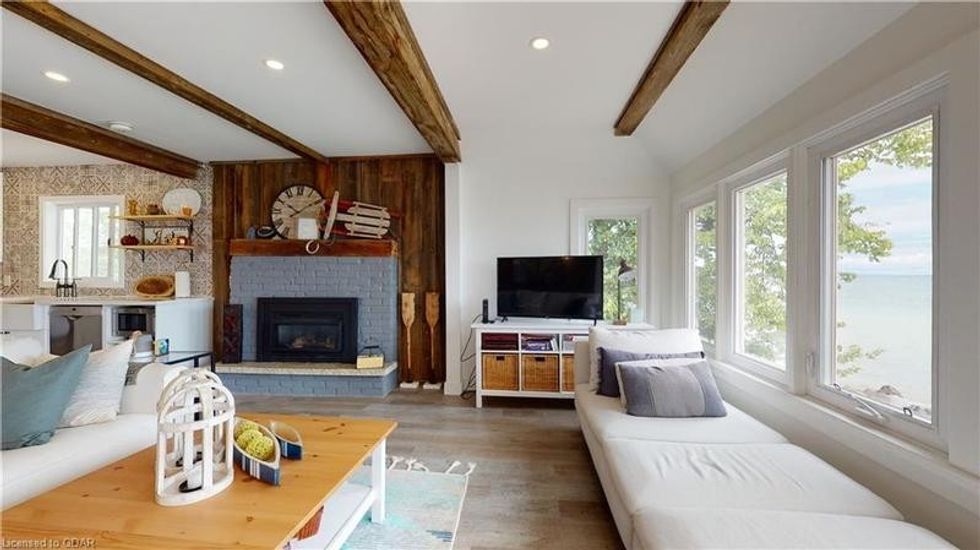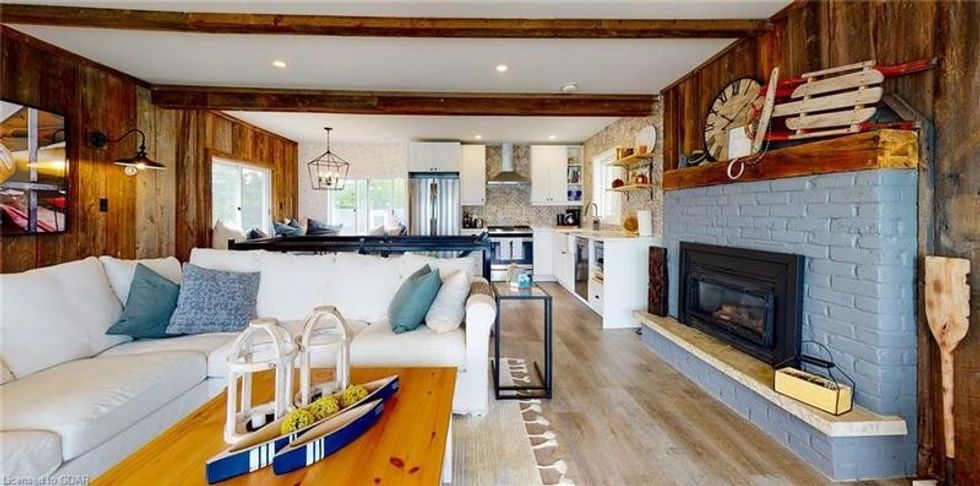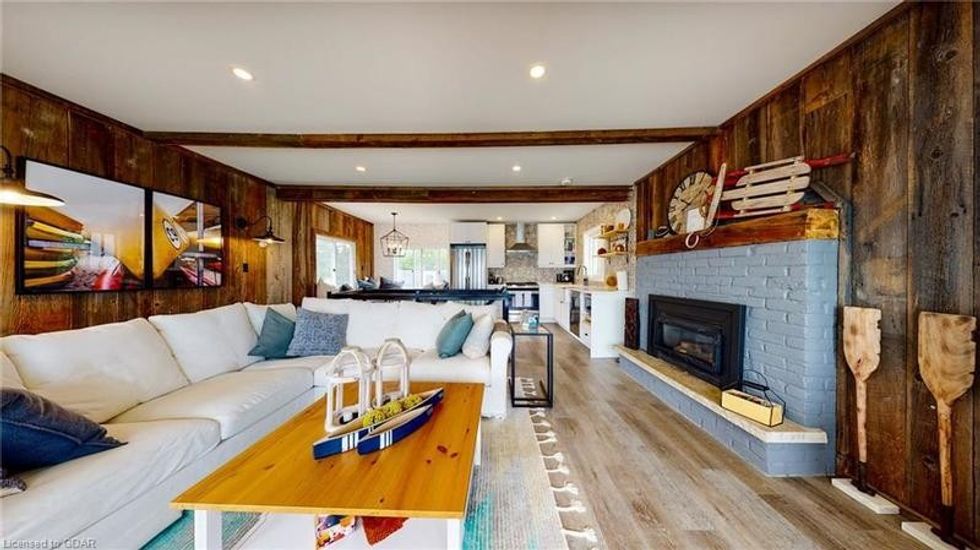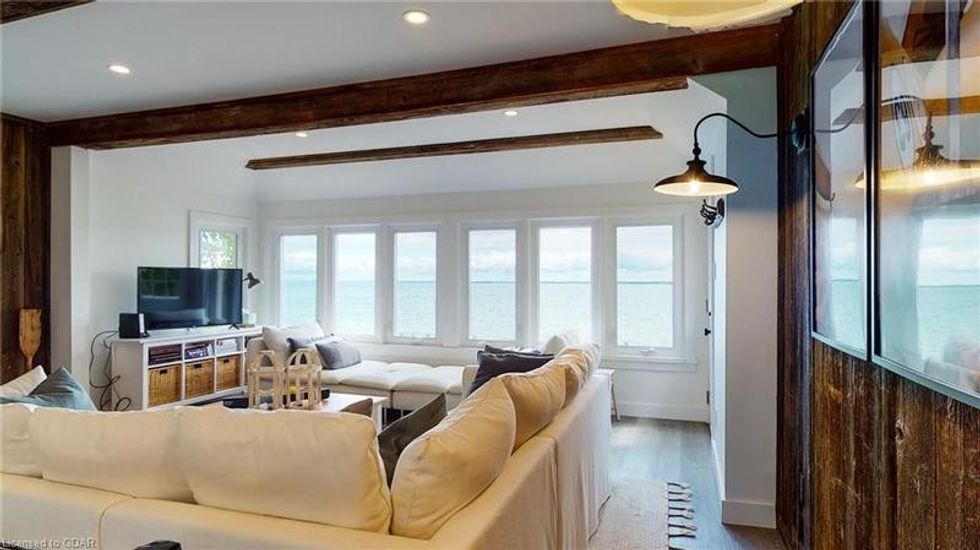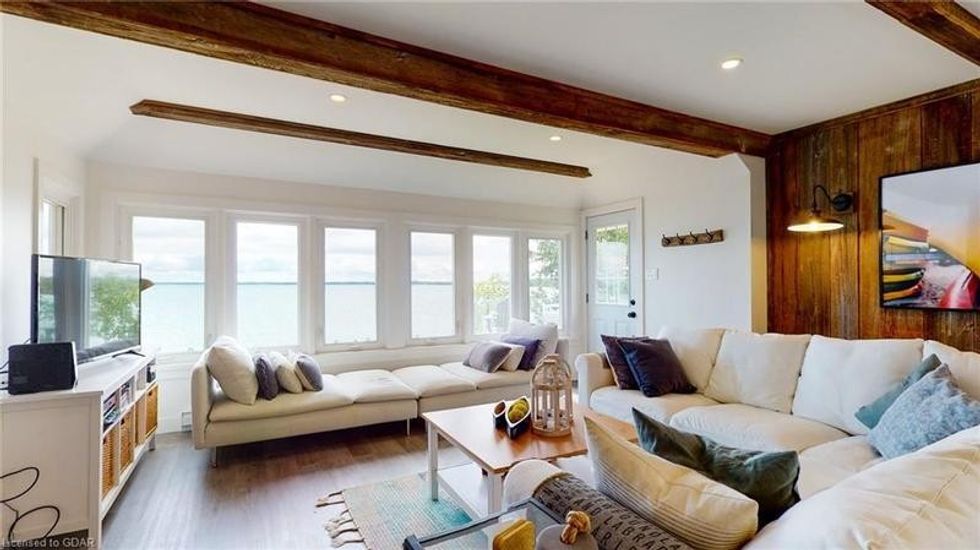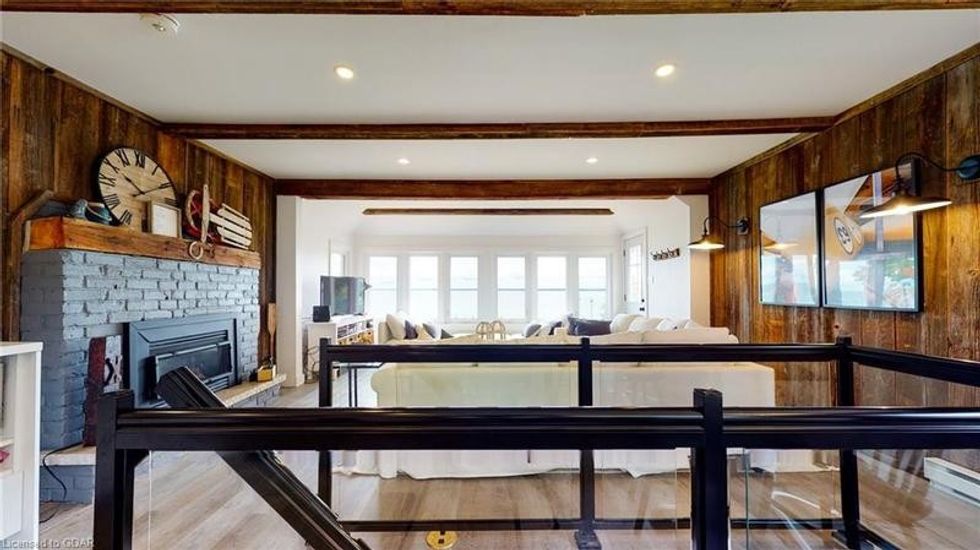 KITCHEN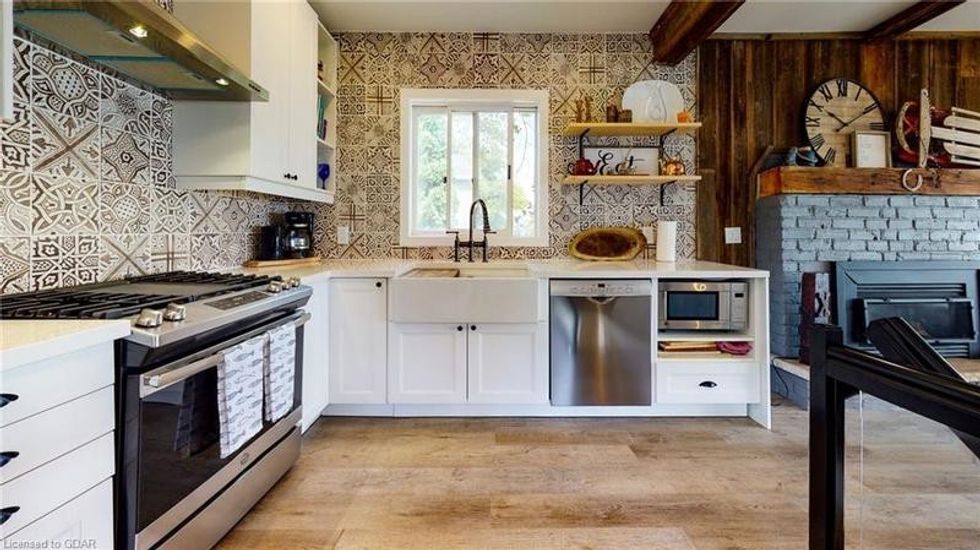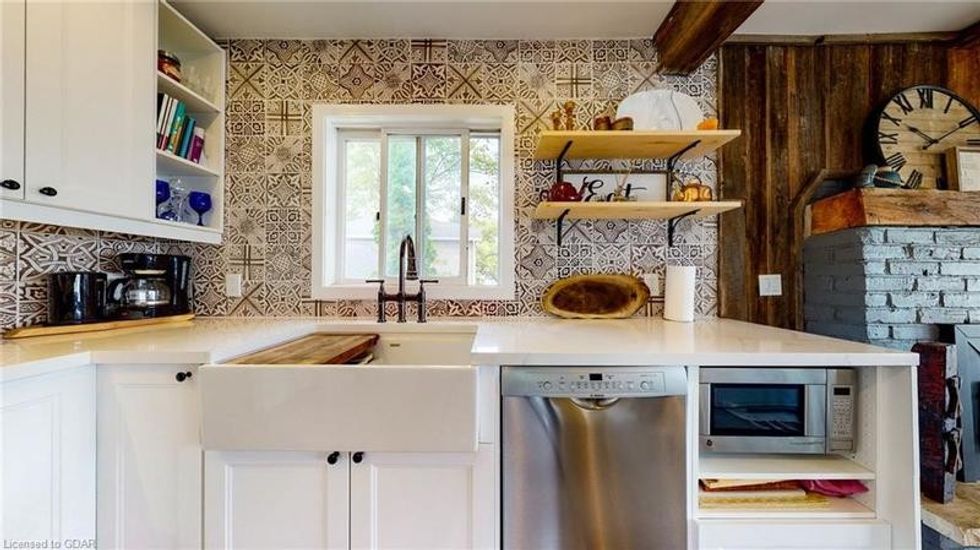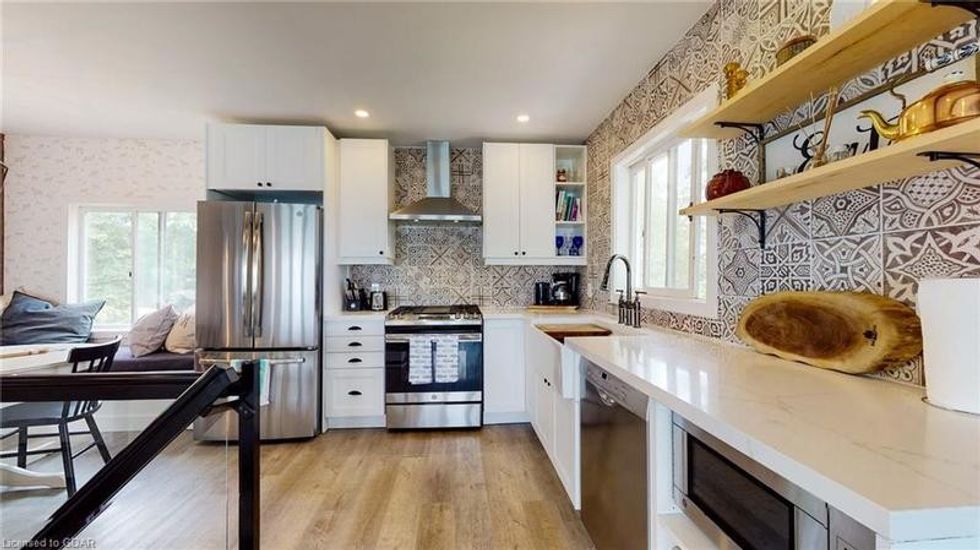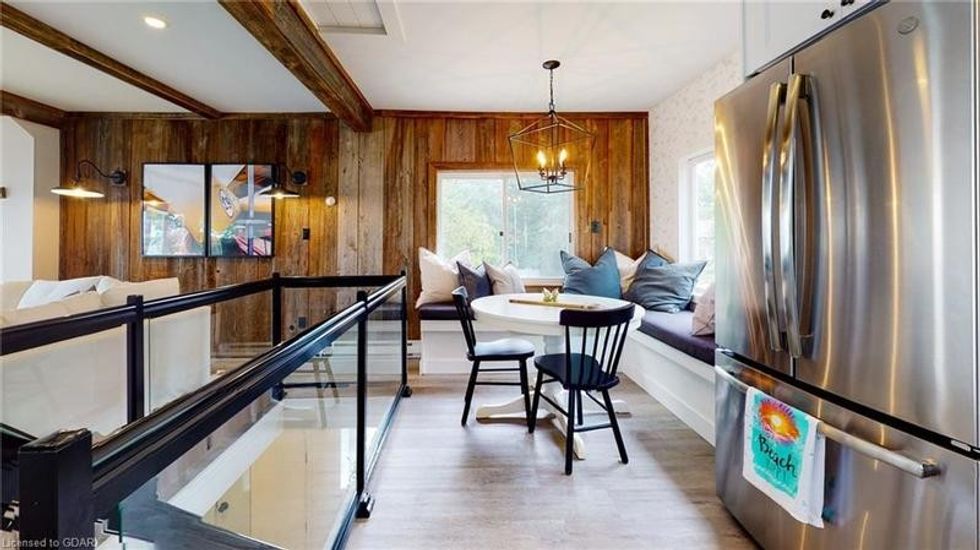 BEDROOMS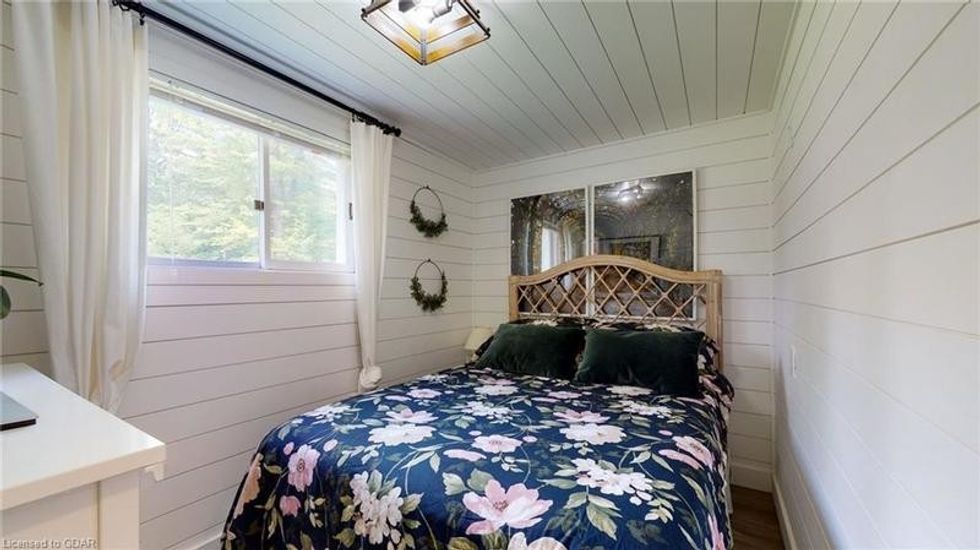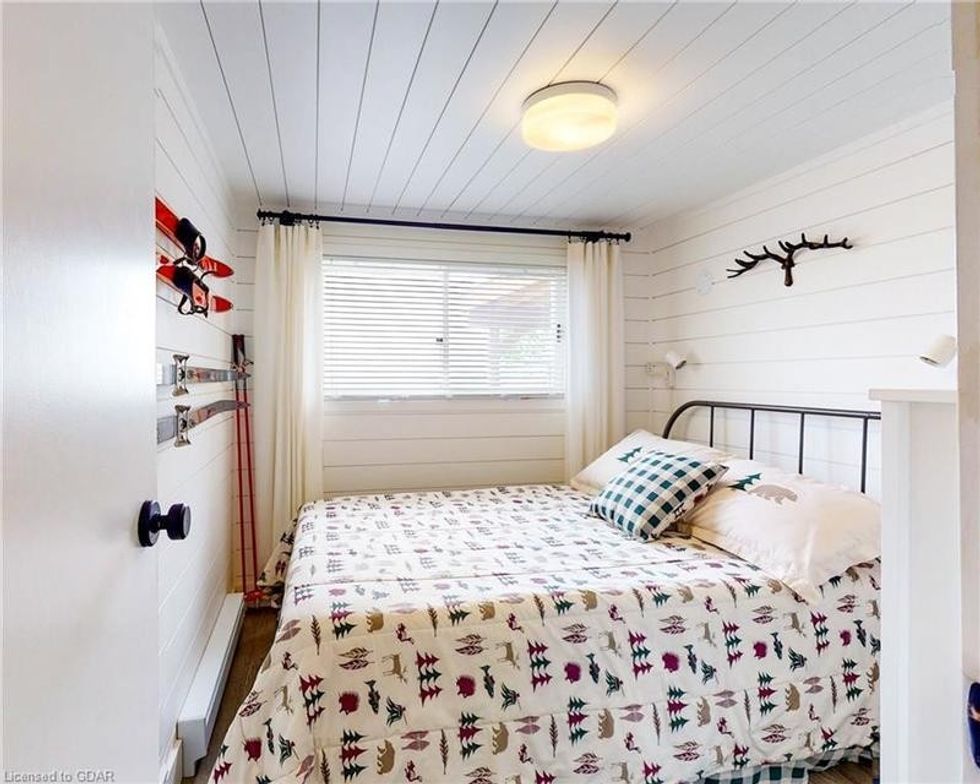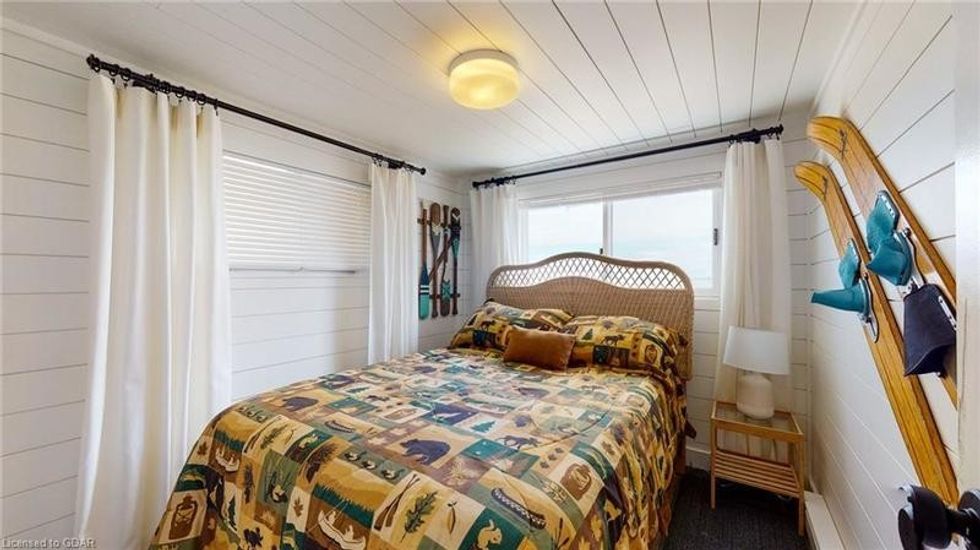 BATHROOM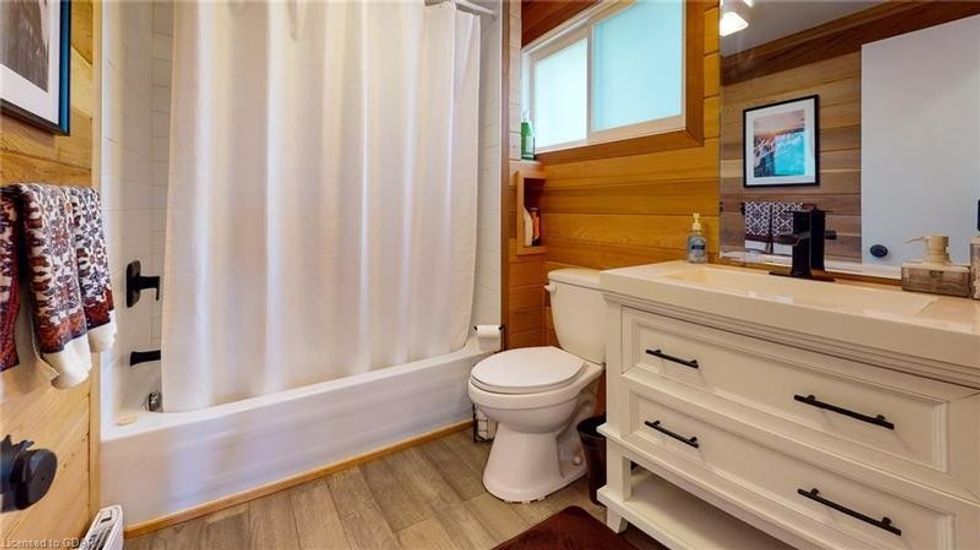 BUNKIE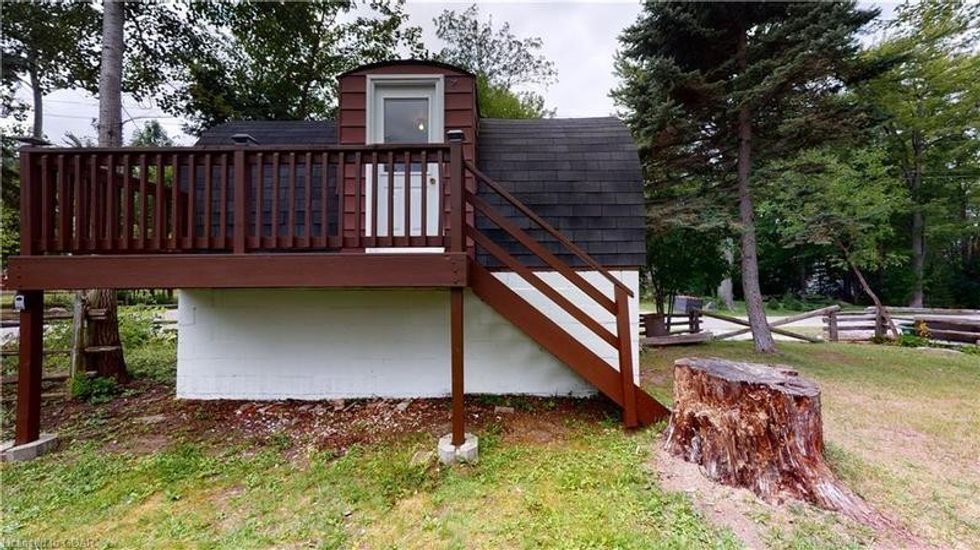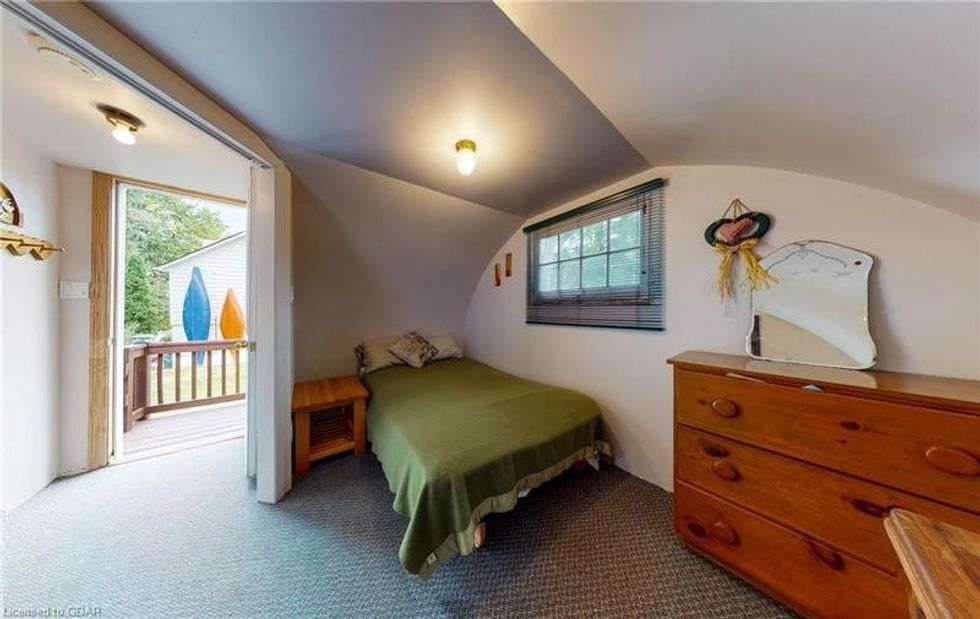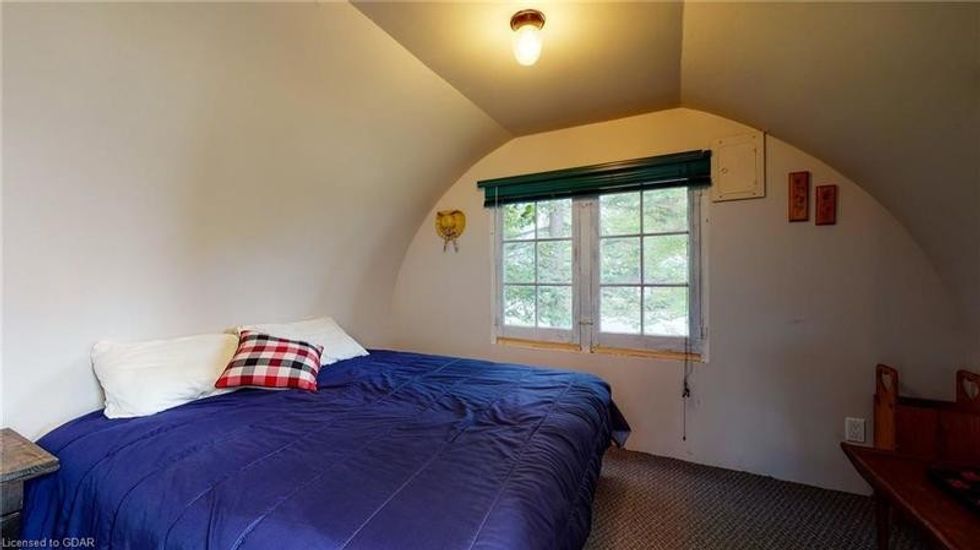 RAISED DECK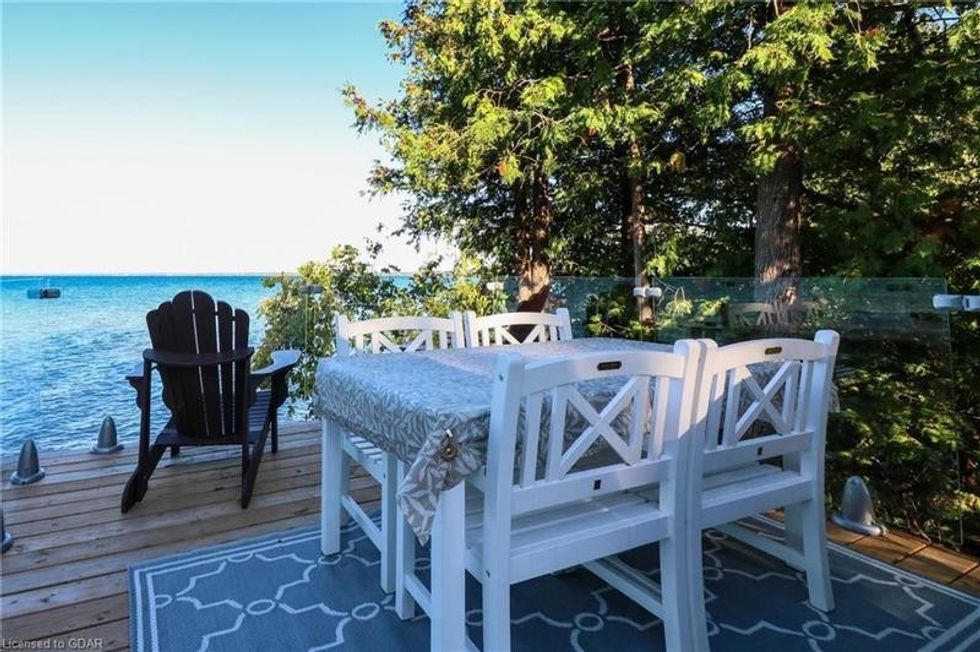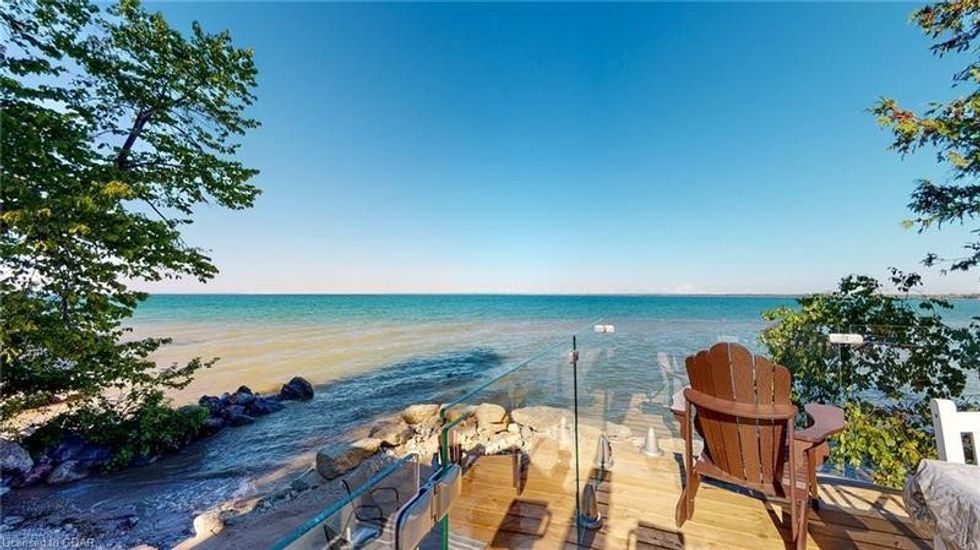 PRIVATE BEACH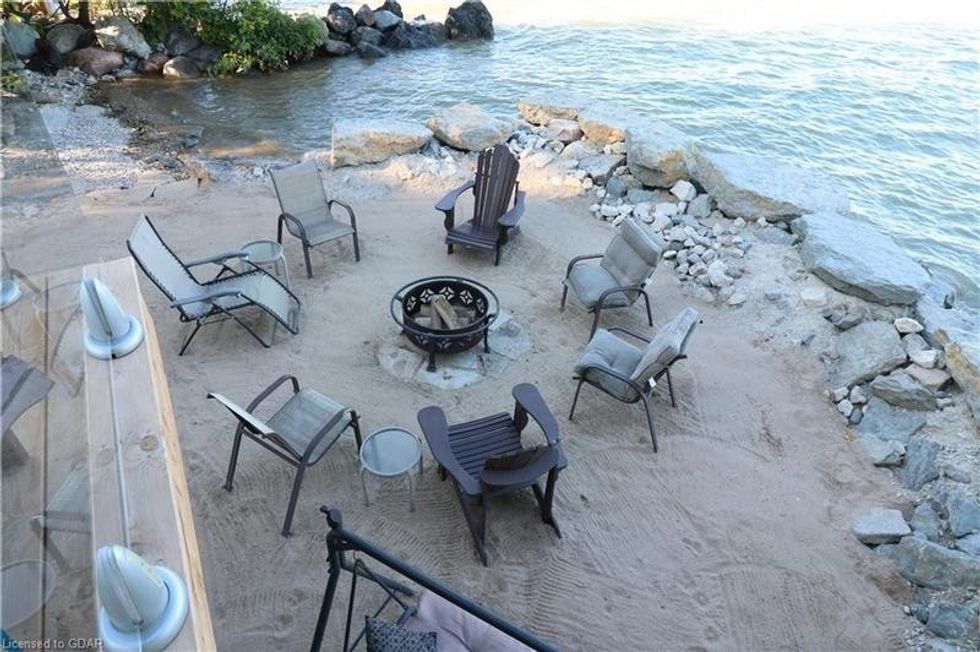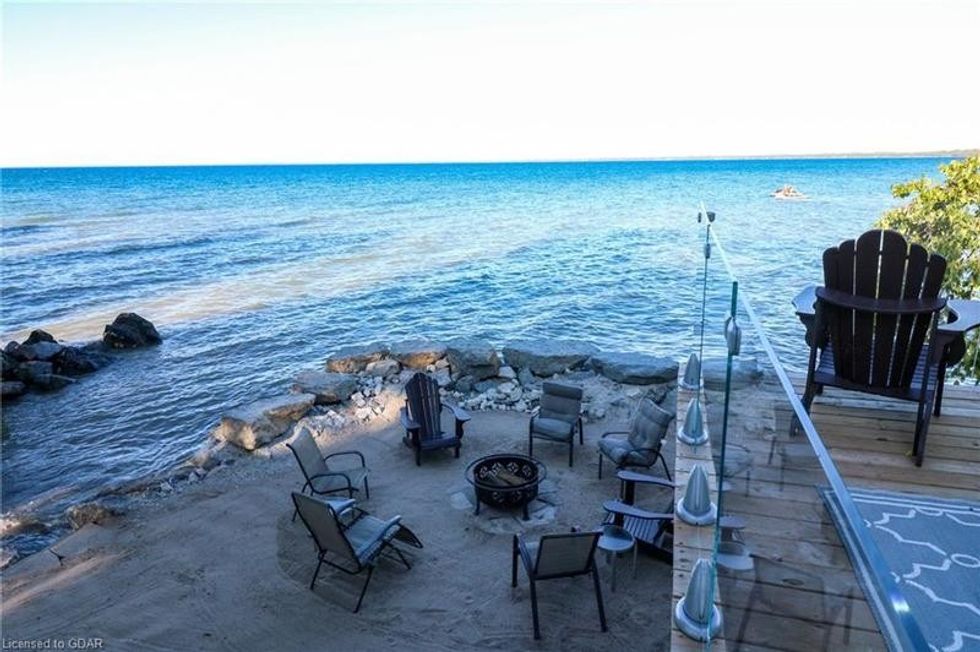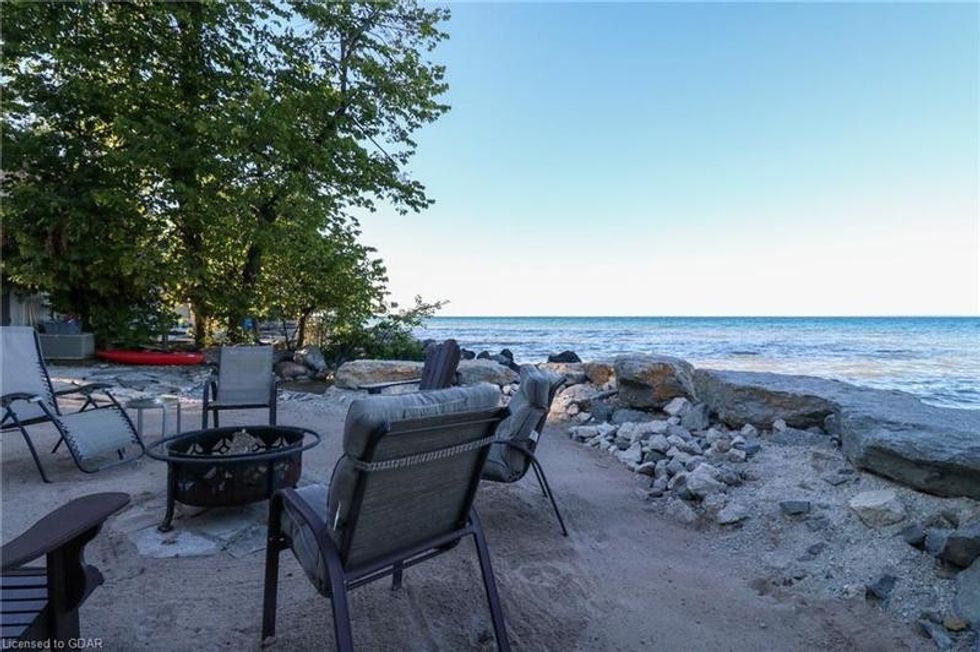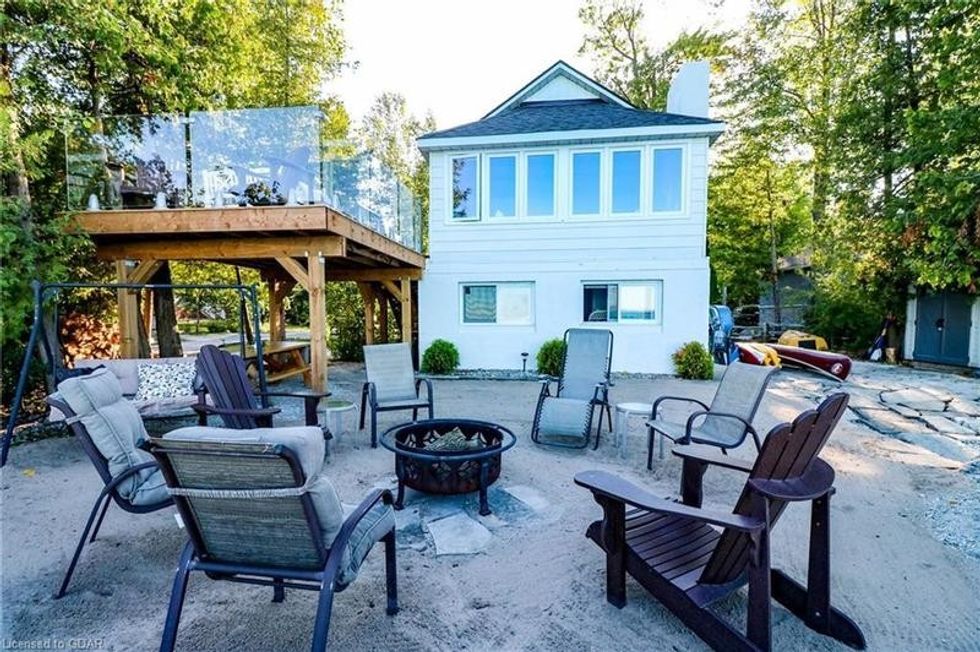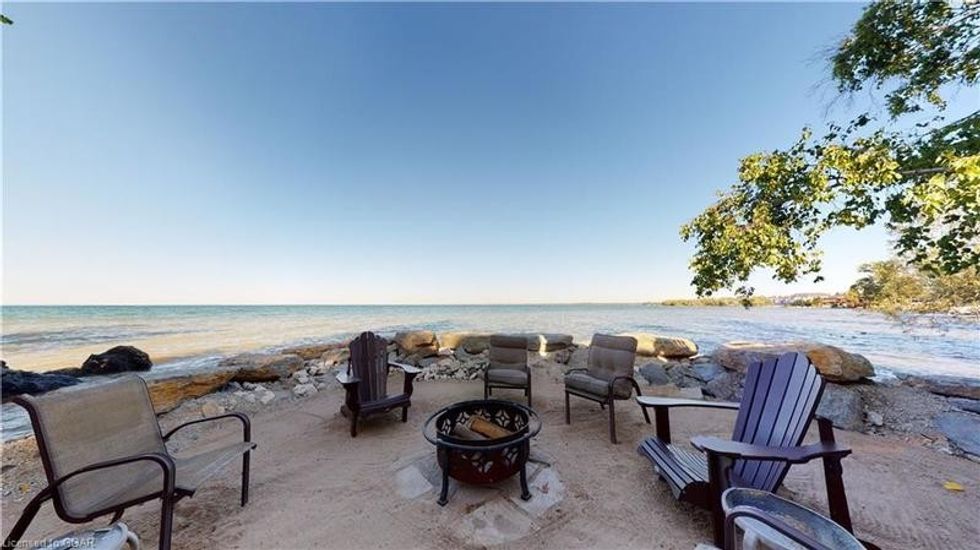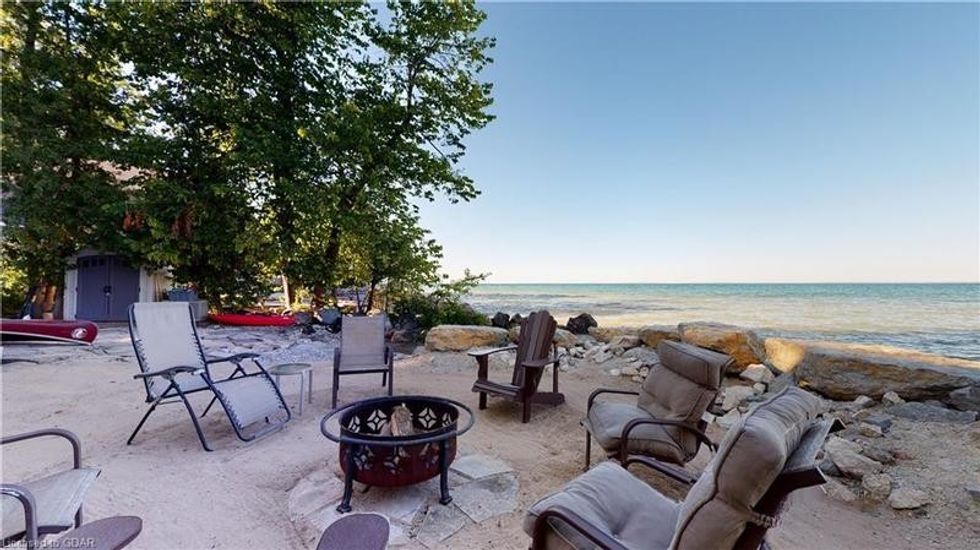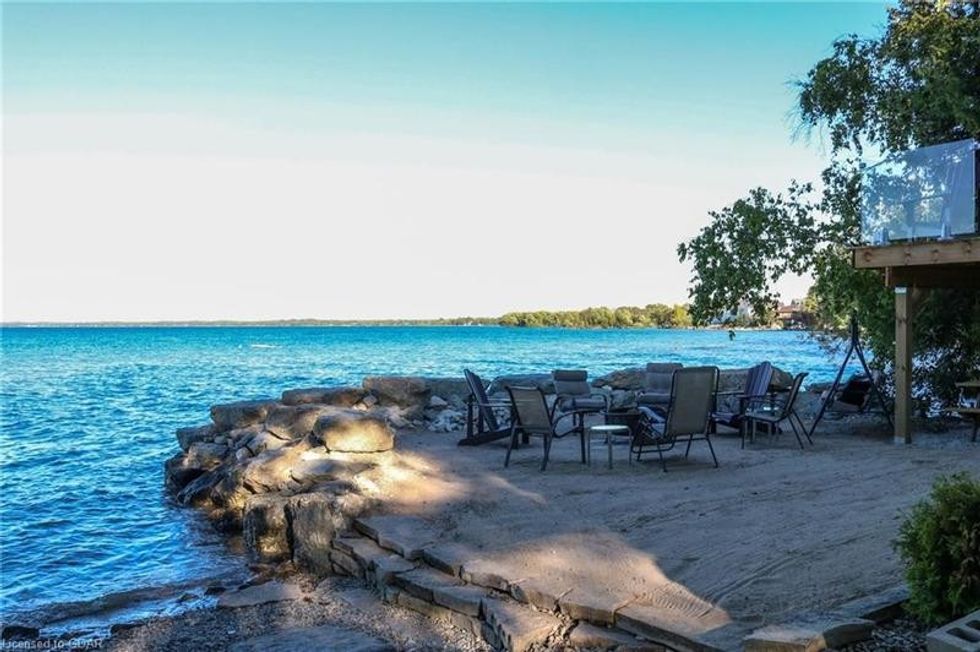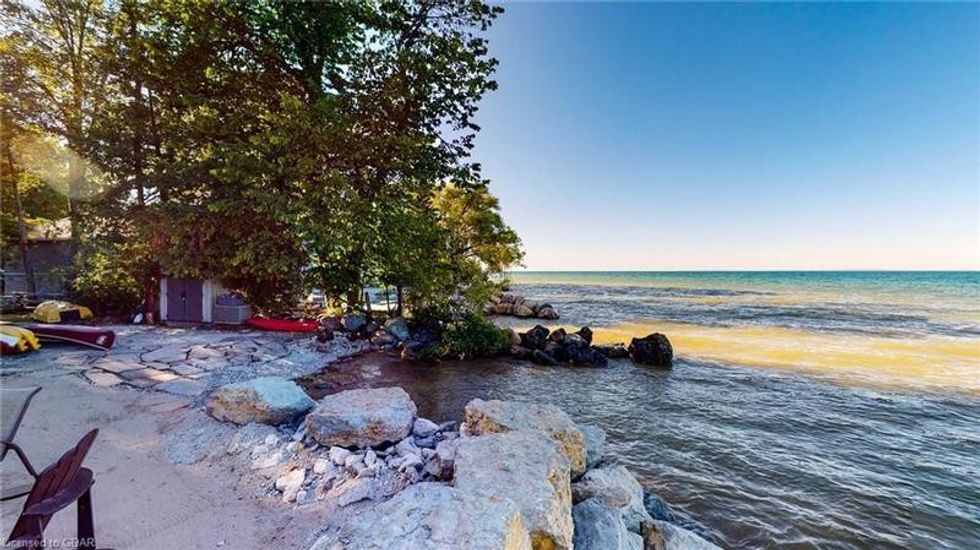 Collingwood