Bring up White Rock to any British Columbian, and it won't be long before they mention the famous and historic White Rock Pier and the scenic waters of Boundary Bay, the latter of which separates White Rock from Washington State.
Just one street back from Marine Drive and the White Rock promenade, at 15365 Victoria Avenue , a newly listed home offers completely unobstructed views of Boundary Bay in all its glory.
---
The property, asking $2,649,000, sits just a 10-minute walk from the White Rock Pier, and is also about five minutes from Semiahmoo Shopping Centre; talk about a perfect blend of peaceful waterfront living and bustling urban amenities.
Other nearby offerings include White Rock Beach, Ruth Johnson Park, and Centennial Park, and the area is also abundant with a strong selection of elementary and secondary schools.
READ: Incredible Indoor-Outdoor Home Hits White Rock Market For $3.4M
The home, originally constructed in 1980, boasts three bedrooms, three bathrooms, and 2,255 sq. ft of living space with five levels of outdoor space courtesy of the elevation change across the 3,510-sq. ft lot.
On entering the home, you're met by the sprawling and modern kitchen, designed with a minimalistic touch and equipped with built-in high-end stainless steel appliances. On the other side of the large central island is the dining space, which sits slightly above the 19' x 16' living room, which itself boasts wall-to-wall, floor-to-ceiling windows serving stunning views of Boundary Bay.
Specs
The 535-sq. ft upper level consists entirely of the primary bedroom, with an extensive walk-in closet the width of the home and an ensuite bathroom equally as long. The showstopper, however, is the sprawling 21' x 17' balcony that's equipped with a hot tub and plenty of lounge space, making it the best seat in the house to take in the panoramic views.
Our Favourite Thing
It's the balcony for us. Not only is it the largest of home's multiple outdoor spaces, it's also the highest, with the elevation below the home continuing to decrease towards the water, resulting in completely unobstructed views as far as your eyes can see.
The home's remaining two bedrooms are waiting on the lower level, where you'll also find a storage room, utility room, one more bathroom, and access to outside.
Large outdoor patio areas are located across all three levels of the home, with two additional levels of outdoor space available with further lounge space and a small lawn. Altogether, the outdoor living space totals to just under 1,100 sq. ft, all of which can serve as perfect places to take in those views, making the home perfect for those who are seeking life by the water.
WELCOME TO 15365 VICTORIA AVENUE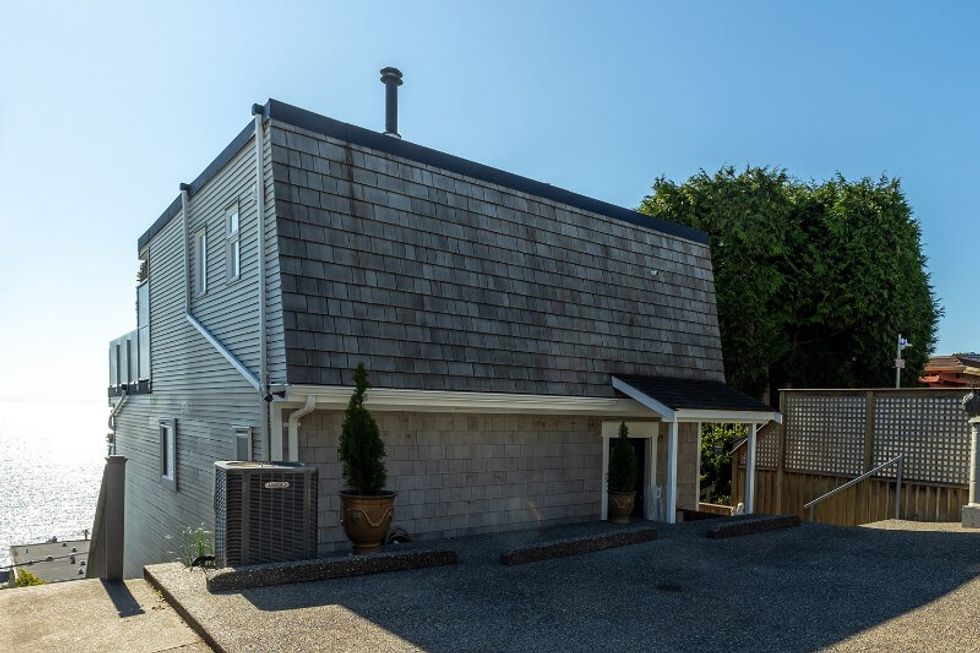 KITCHEN, DINING, AND LIVING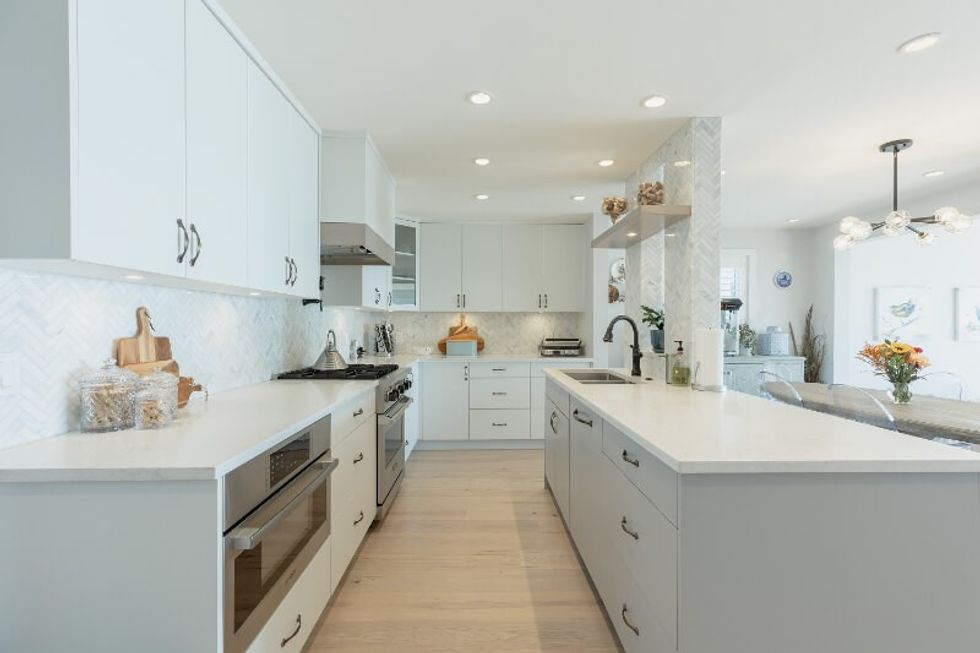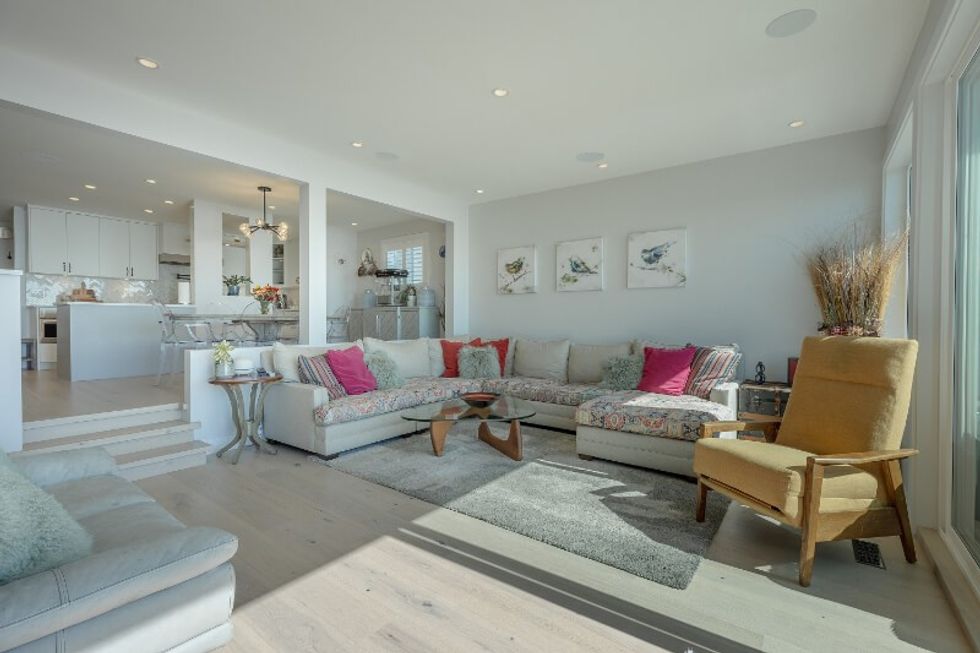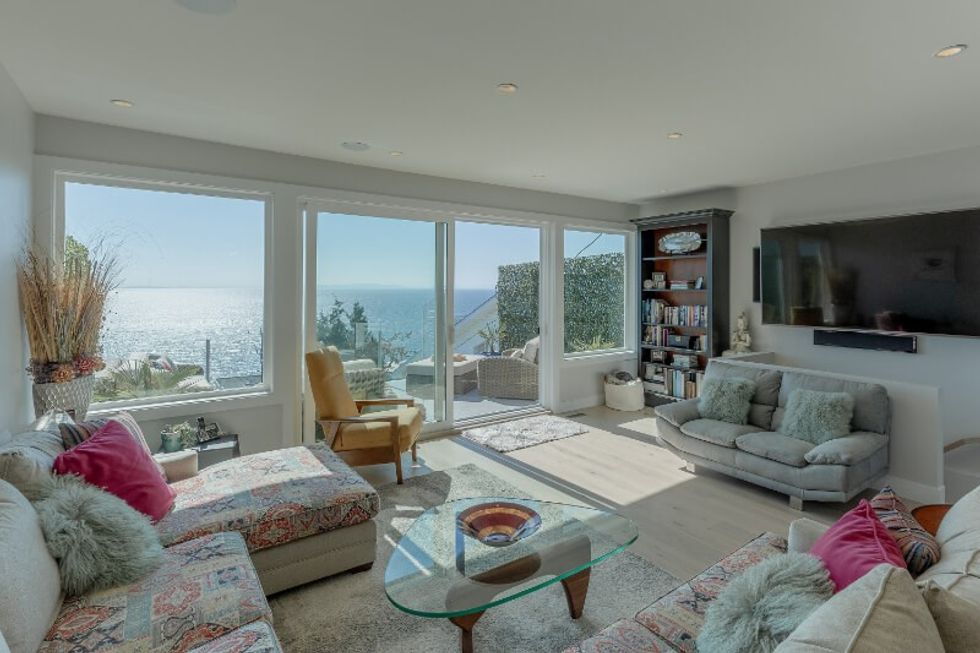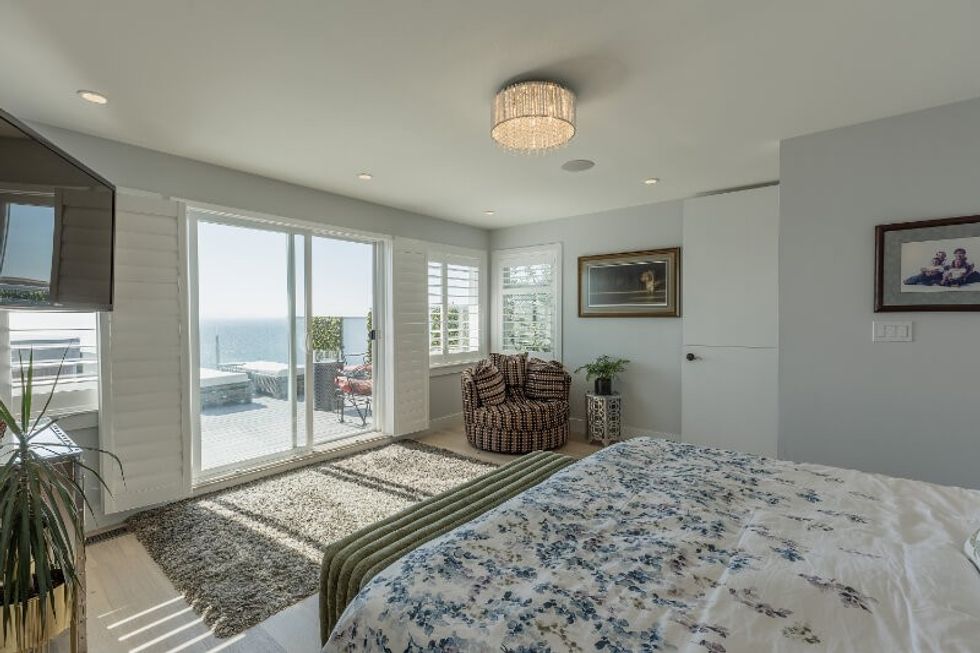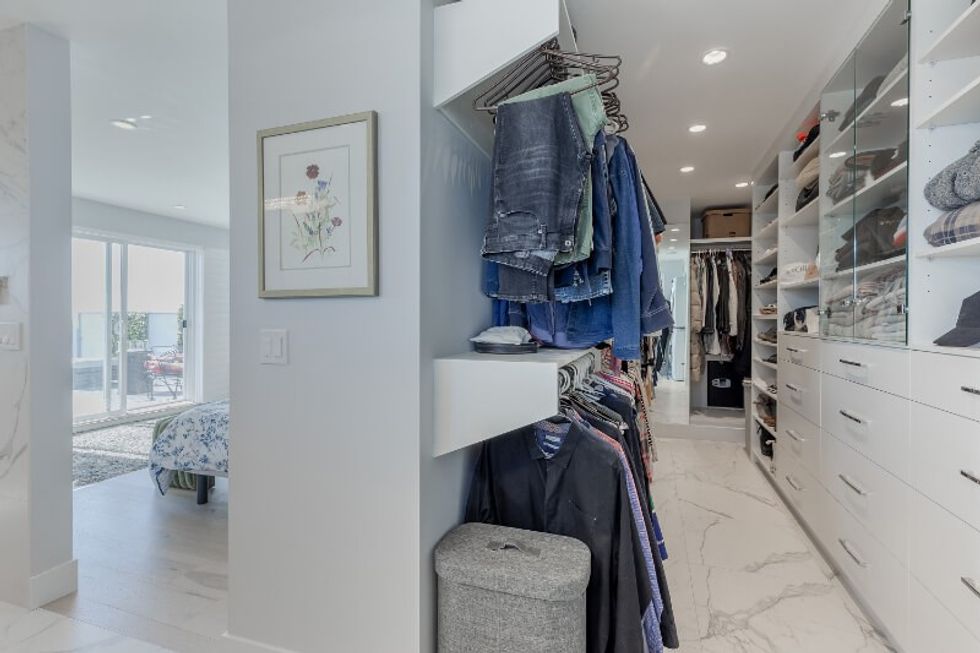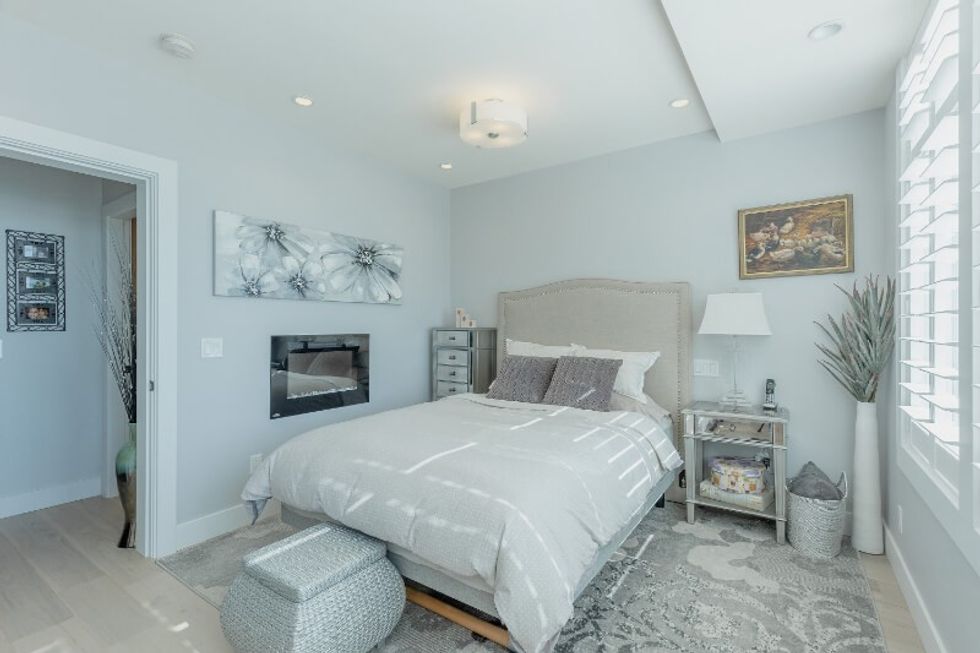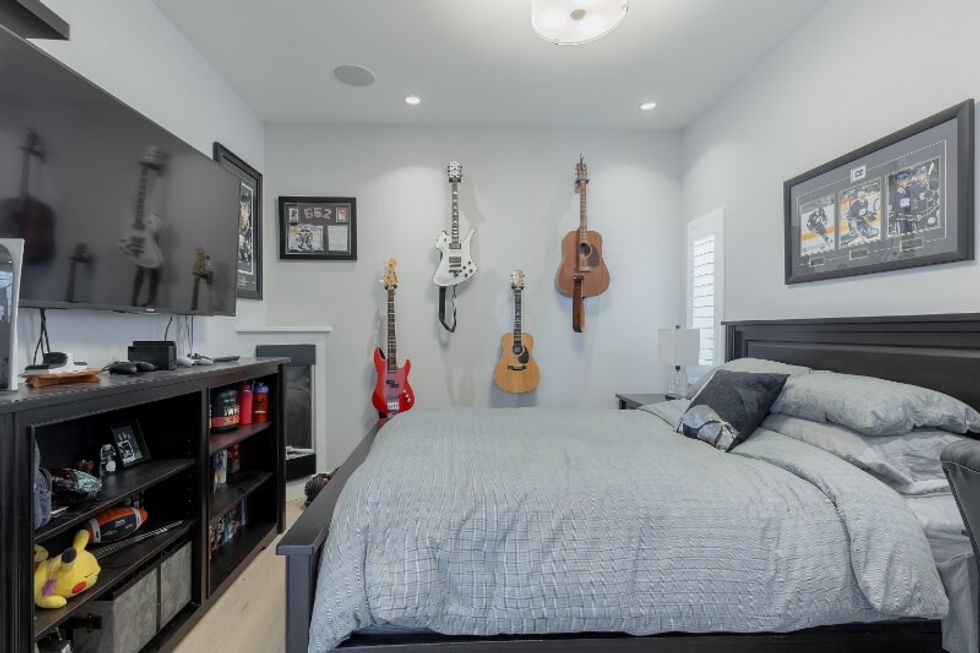 EXTERIOR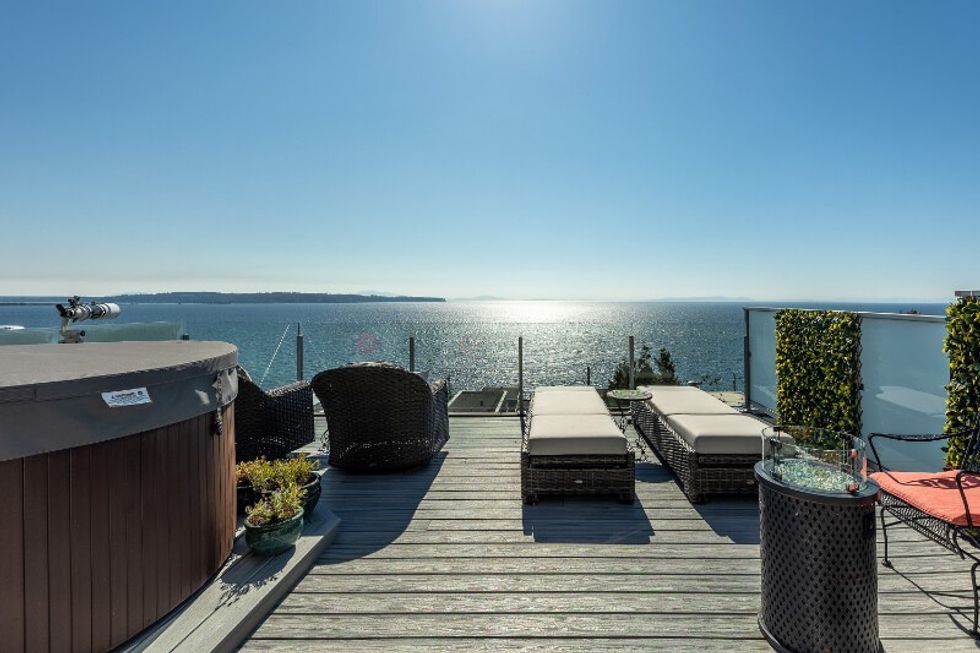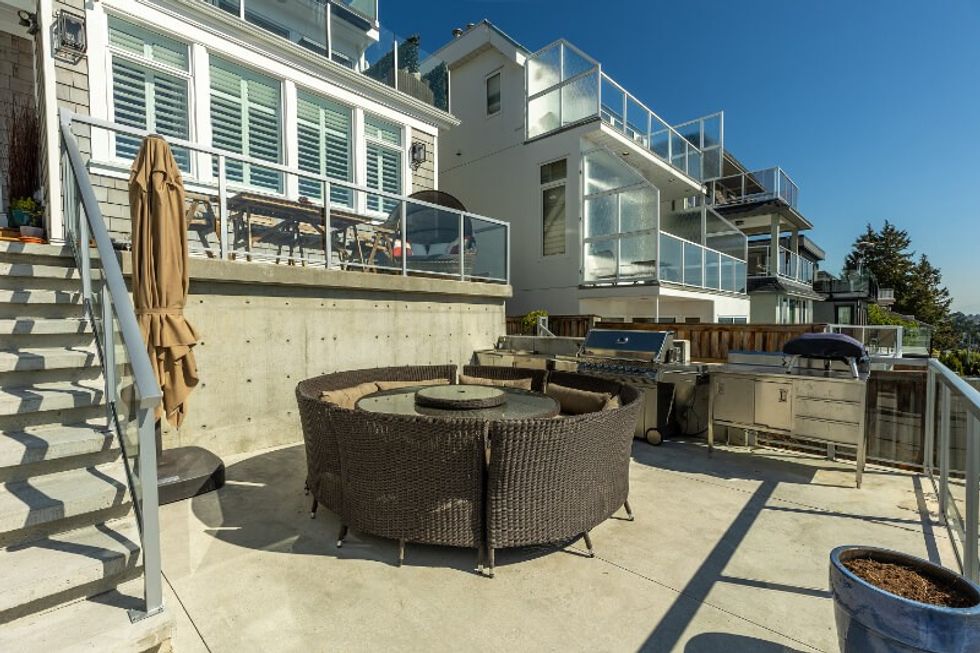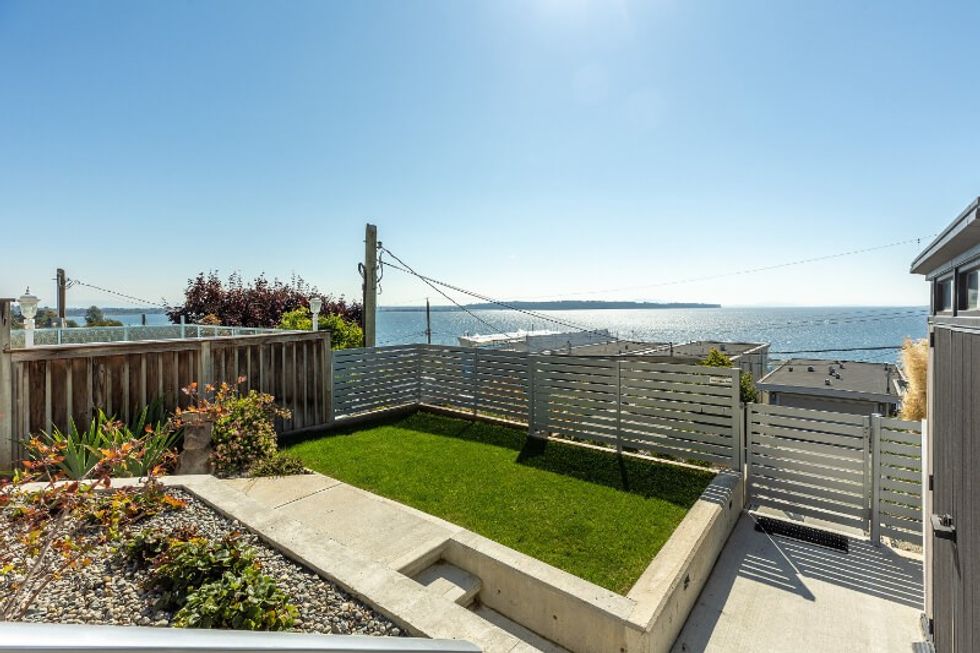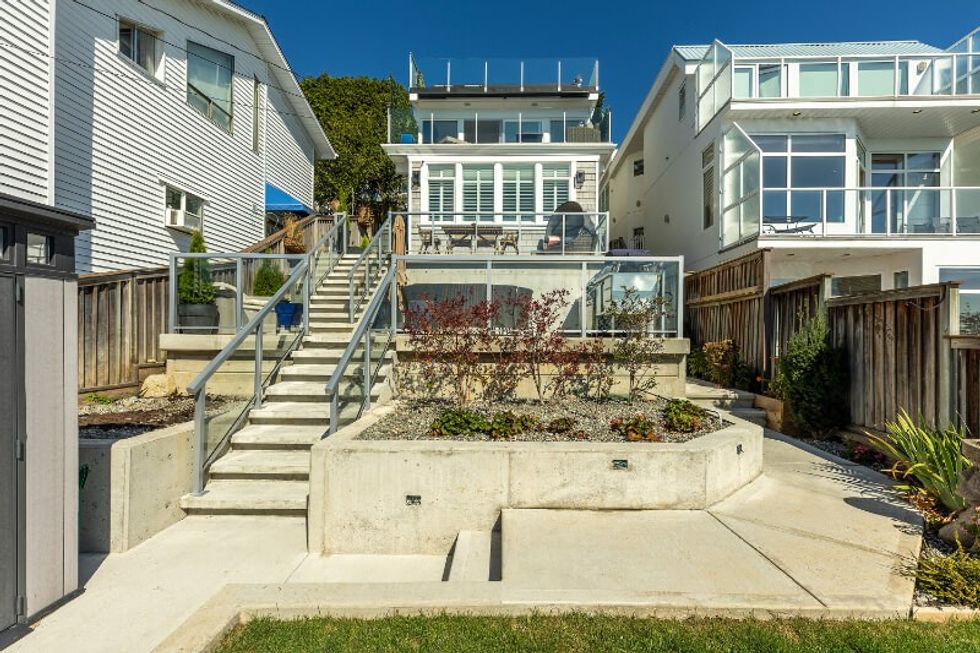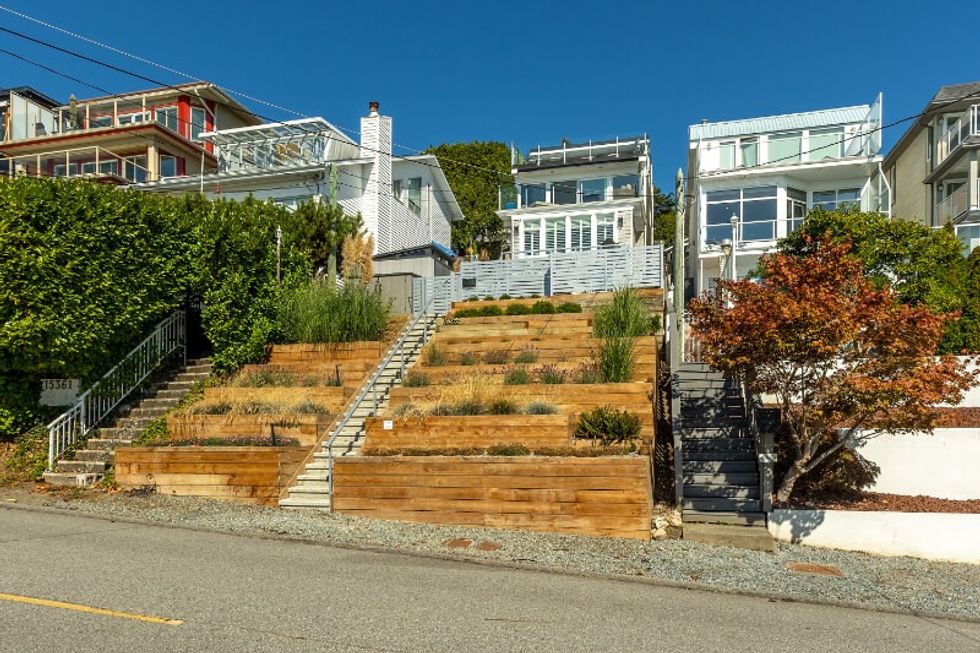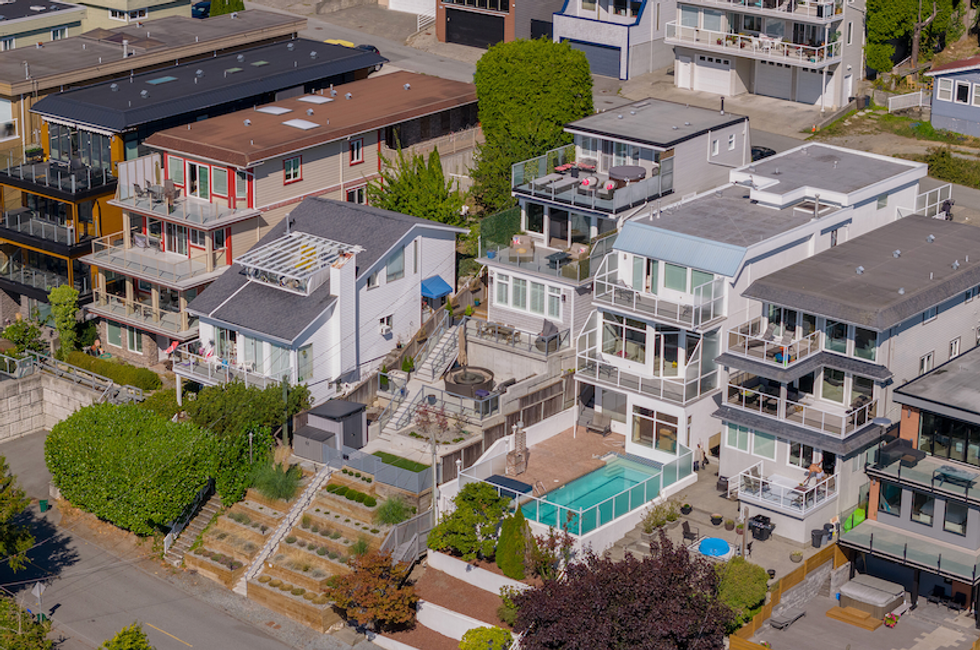 This article was produced in partnership with STOREYS Custom Studio.
Listed