Real Estate News
Listed Luxe: Former Leafs Player's Prior Home Asks Over $11 Million
If you're on the market for an elaborate estate and a slice of Canadian sport history, you could score this Bridle Path property — previously owned by NHLer Patrick Marleau — for a cool $11.9 million.
Alas, Marleau is no longer a Maple Leafs forward; he's back with the San Jose Sharks following a two-year stint with the Toronto team. Nor is he the owner of this house any longer; he sold it when he left the city last year.
But, as you'll soon see, evidence of the pro athlete's presence is still prevalent, and we don't mean via a phantom stink from his hockey equipment.
Spanning over an acre lot and backing onto a breathtaking ravine, 113 Mildenhall Road isn't just extravagant — it offers up a (luxury) cottage feel in the heart of one of the city's most exclusive neighbourhoods. Asking $11,888,000, you'll find contemporary designs blending with lavish finishes in the casa's sun-filled rooms, presenting a one-of-a-kind experience to prospective buyers and, eventually, one lucky new homeowner.
For foodies, the spectacular chef's kitchen will be a major selling point on site. Featuring sleek appliances, a vast island with bar seating, eat-in space, and a sprawling dining room off the food-prep area, a home like this one begs to play host to family and friends for long nights of entertaining.
READ: Listed Luxe: A Sun-Soaked Oasis in The Beaches for $4.2M
Five bedrooms and seven bathrooms are to be found throughout the estate, meaning ample space for a large family, folks who love to host guests, or anyone looking for a place where they can set up a home office (or two) in order to make the Remote Work Era more palatable.
When leaving the home is required, this property gains points for location, too. Nestled into North York, in the space between the Bridle Path, Teddington Park, and the Yonge-Lawrence intersection, the street the home stands on is quiet, but it's near enough to the necessities. Grocery stores, restaurants, and transit are all close by, while schools (catholic, public, private and post-secondary) are aplenty and many parks present opportunities for activity.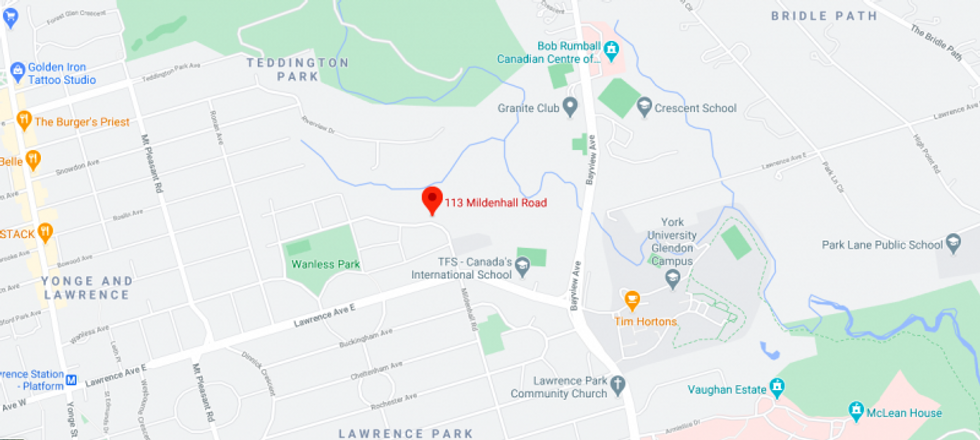 But, despite the plethora of grassy spaces close to home, we imagine this spot's new owners will be hard-pressed to leave their own backyard. It is, after all, a masterpiece for play.
Indeed, a hockey rink — plastered with the Toronto Maple Leafs logo, no less — stands icy cold on site, begging almost-pros and amateurs alike to lace up their skates and take their best shot. And in the summer, the stunning in-ground pool, surrounded by trees and immaculate landscaping, invites you to relax your muscles and cool down on a hot, sunny day.
Specs:
Type: Freehold
Bedrooms: 5
Bathrooms: 7
Depth and Frontage: 459.13 x 101.5 sq. ft.
Price: $11,888,000
Taxes: $53,181.75 / yr
This home, with its several fireplaces, long list of bathrooms, playful backyard paradise, and lush green surroundings, is like something out of a [glorious] fever dream. But if you've got nearly $12 million to spare, this fantasy could become your reality.
Now, if only the same could be said about the revery Leafs fans hold onto each time the Stanley Cup Finals come around…
EXTERIOR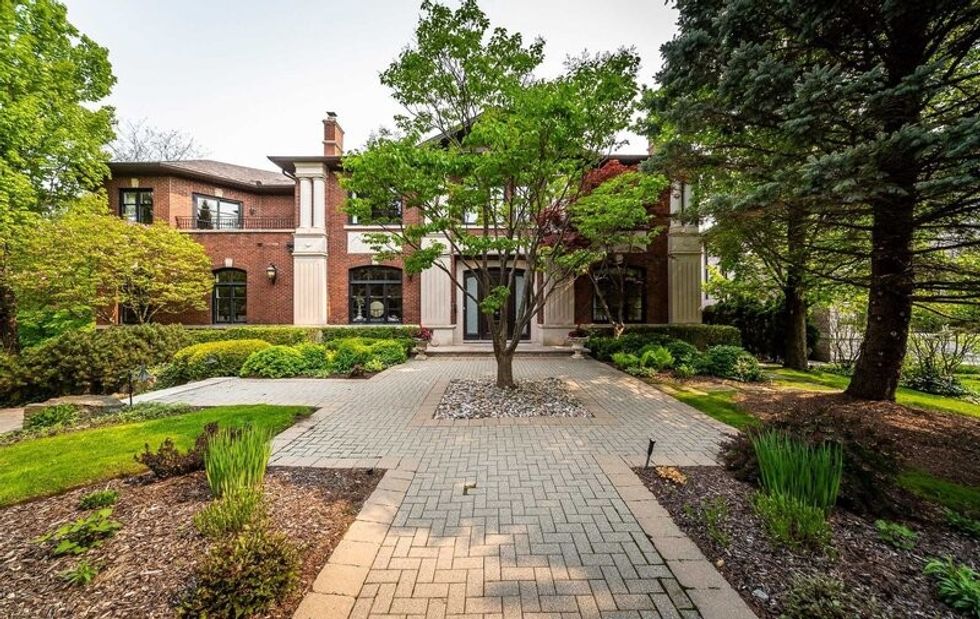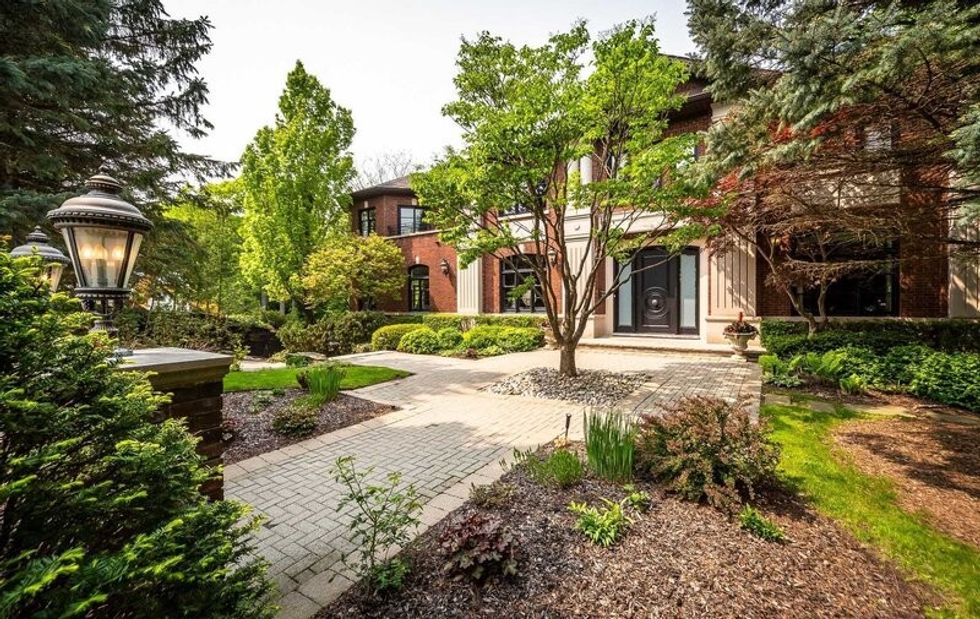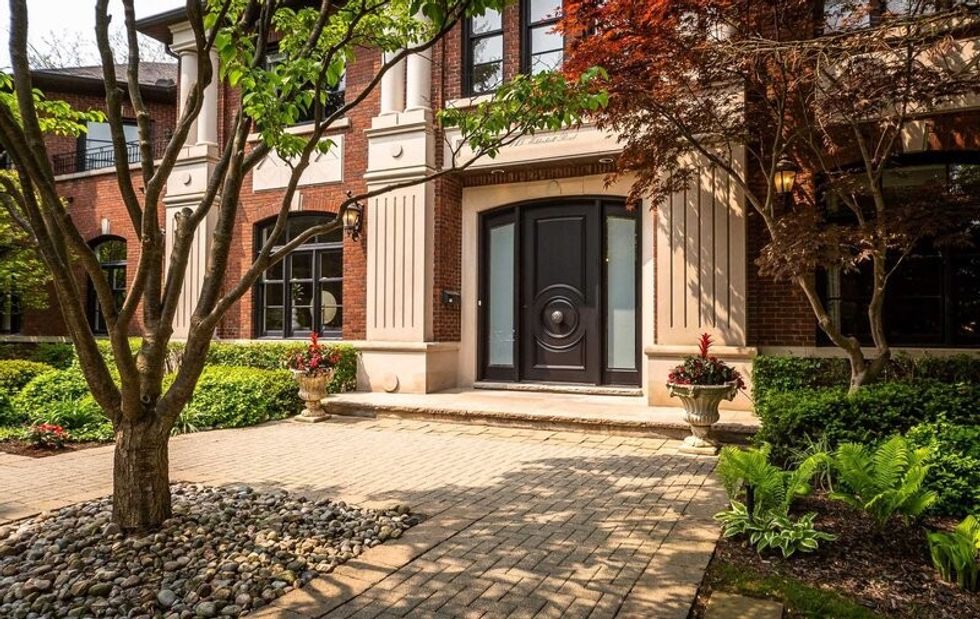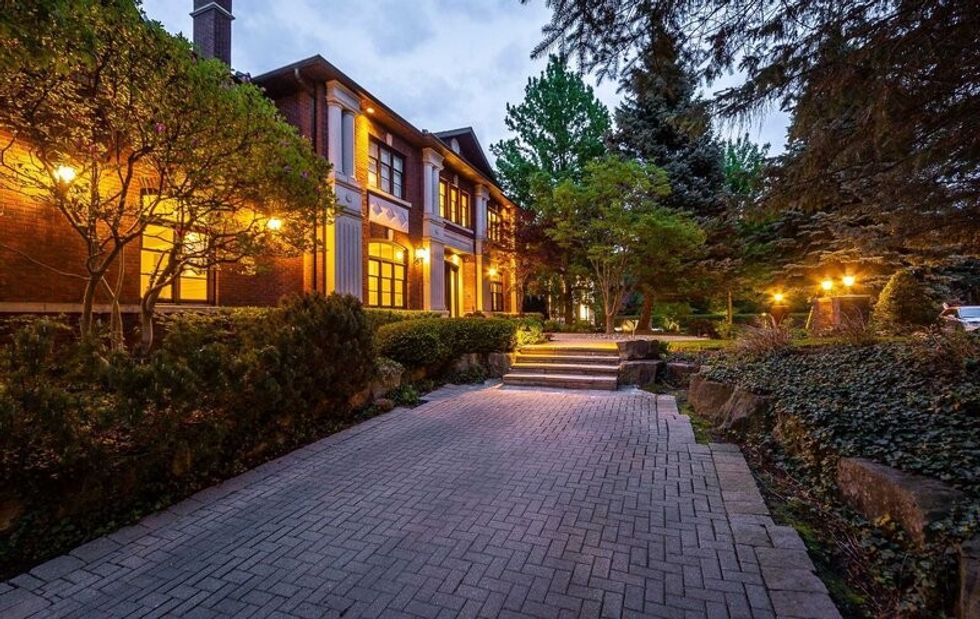 ENTRY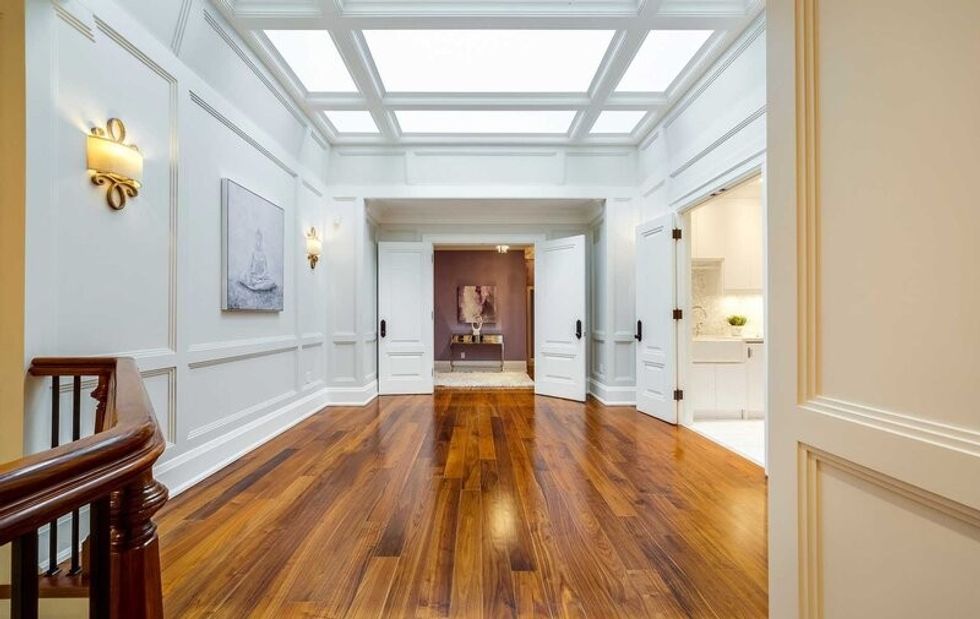 LIVING AND LOUNGE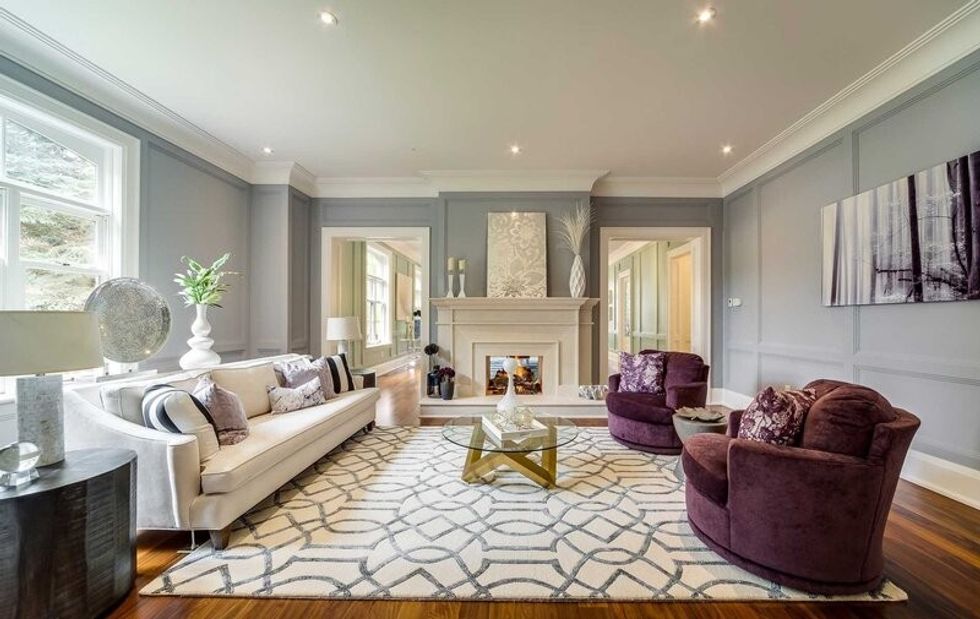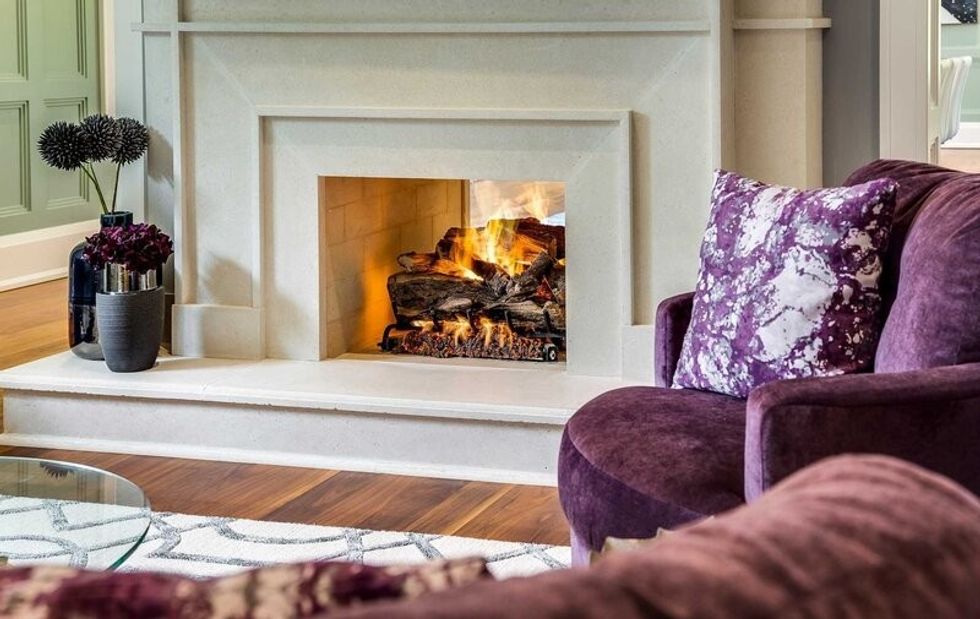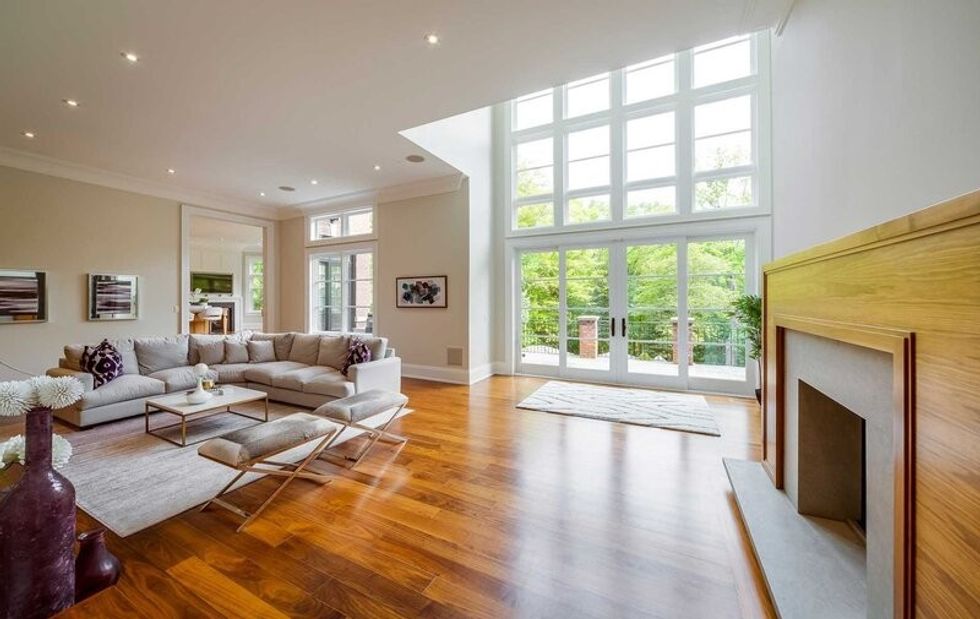 KITCHEN AND DINING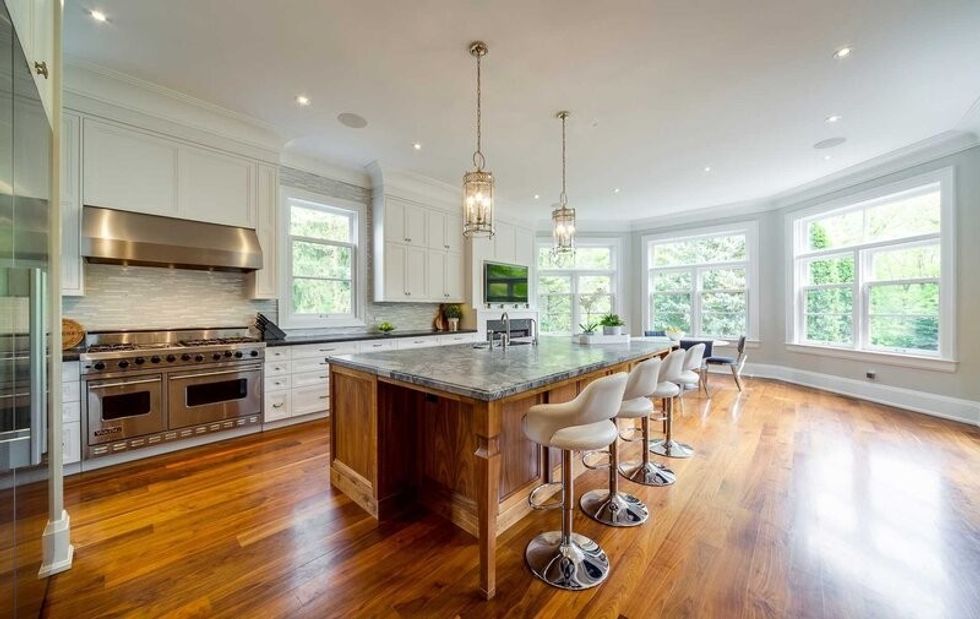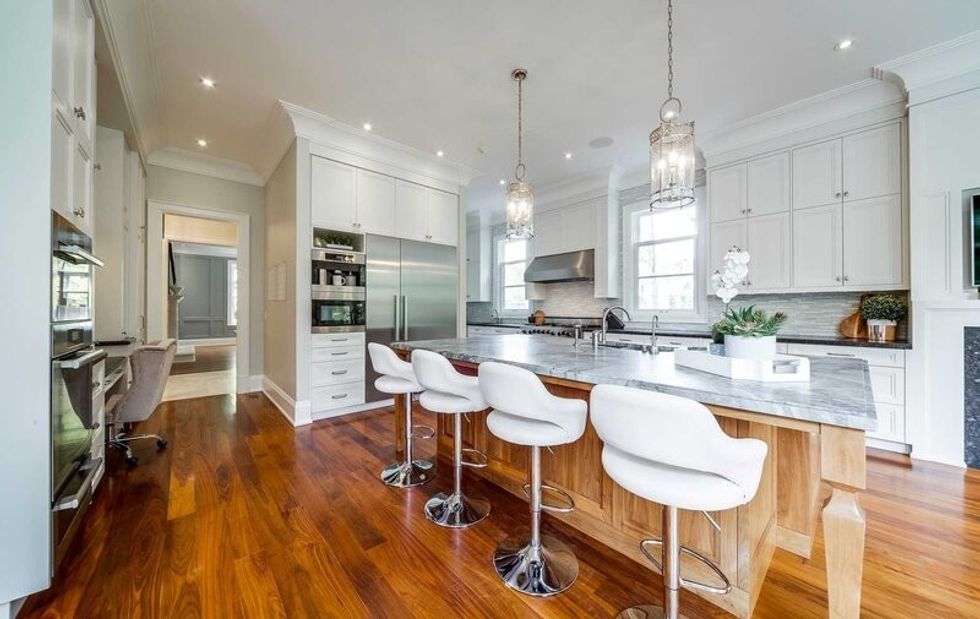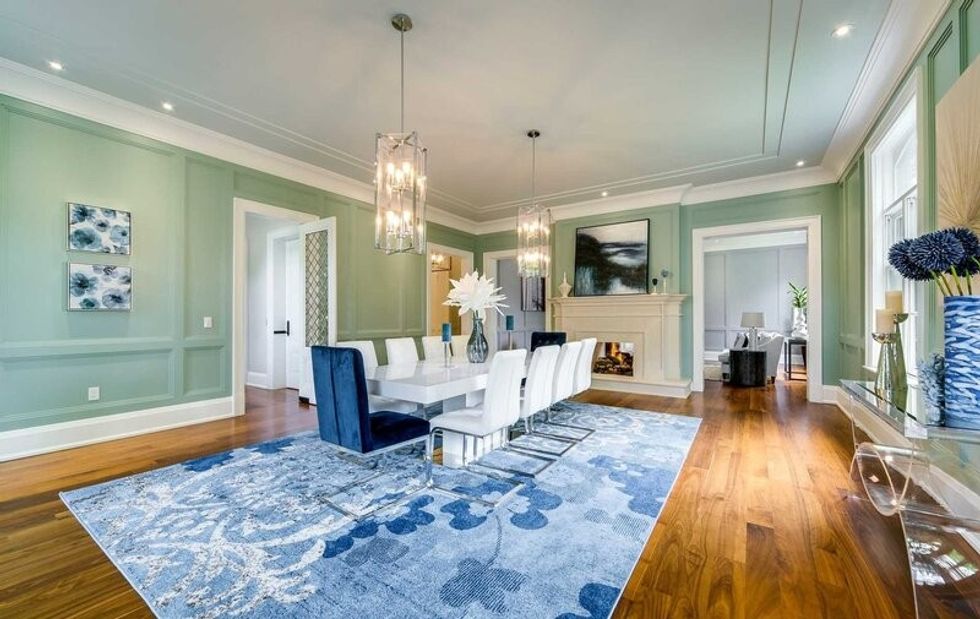 BEDROOMS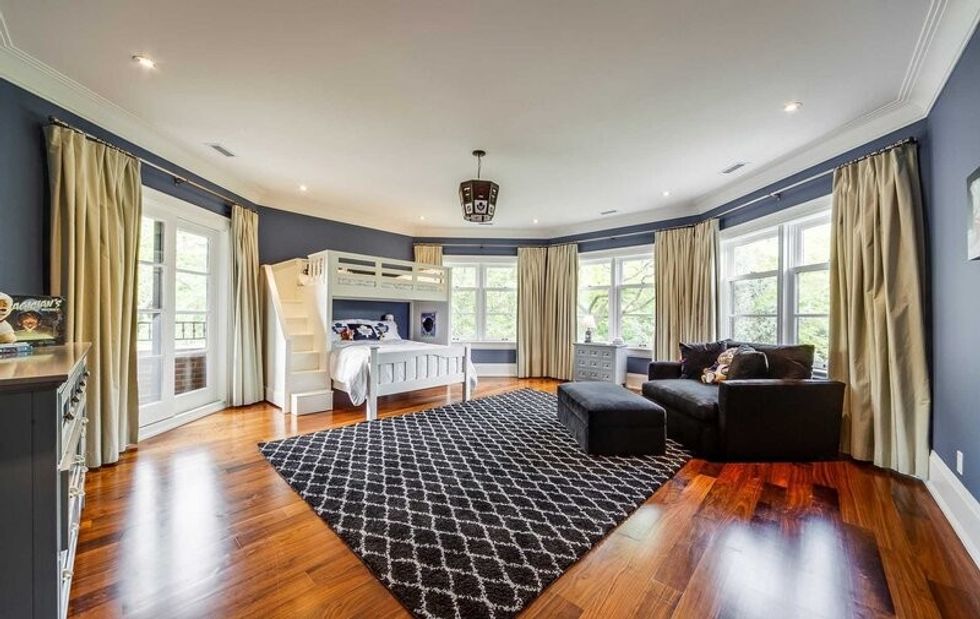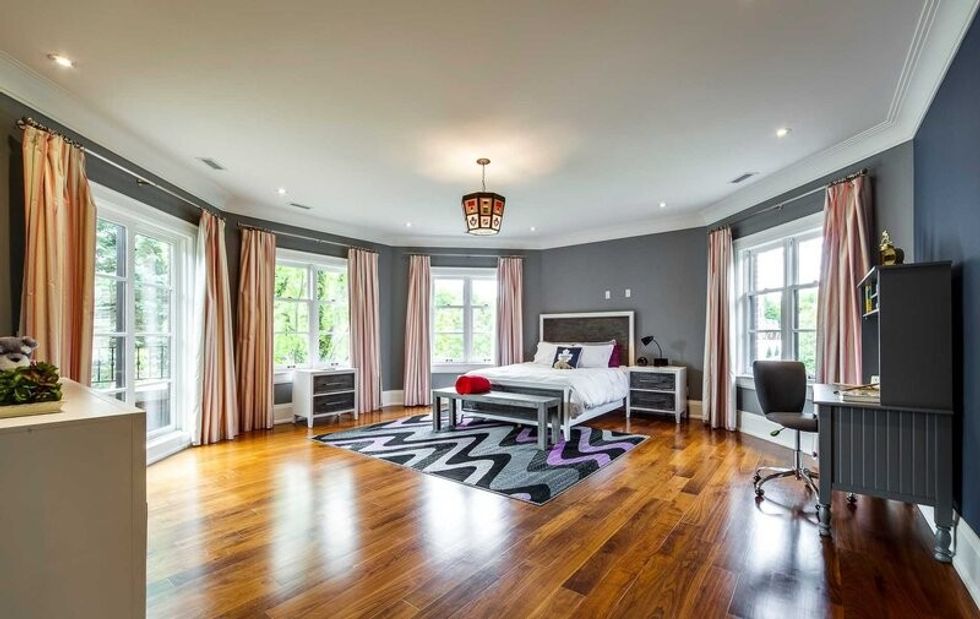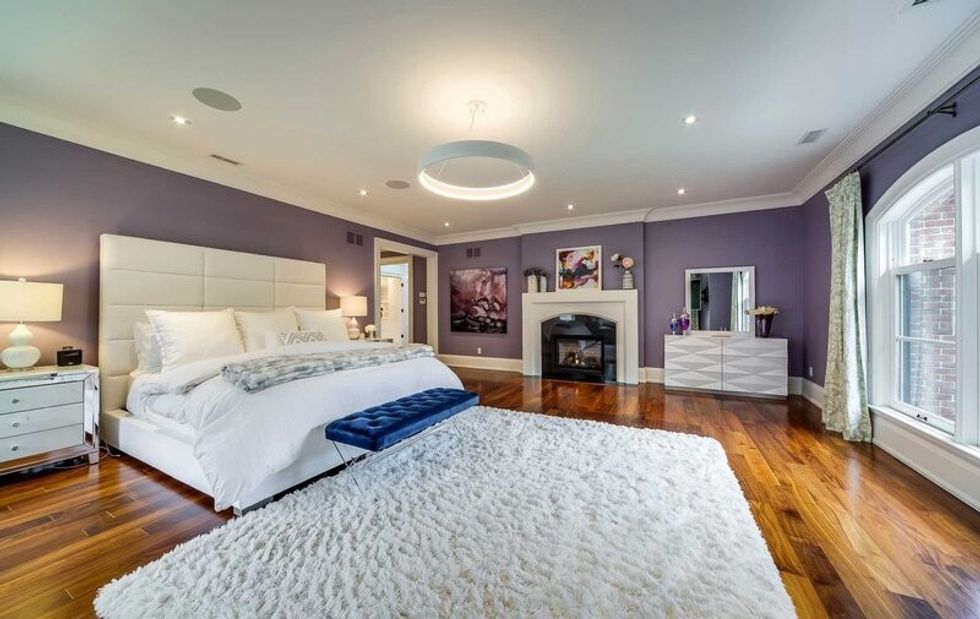 BATHROOMS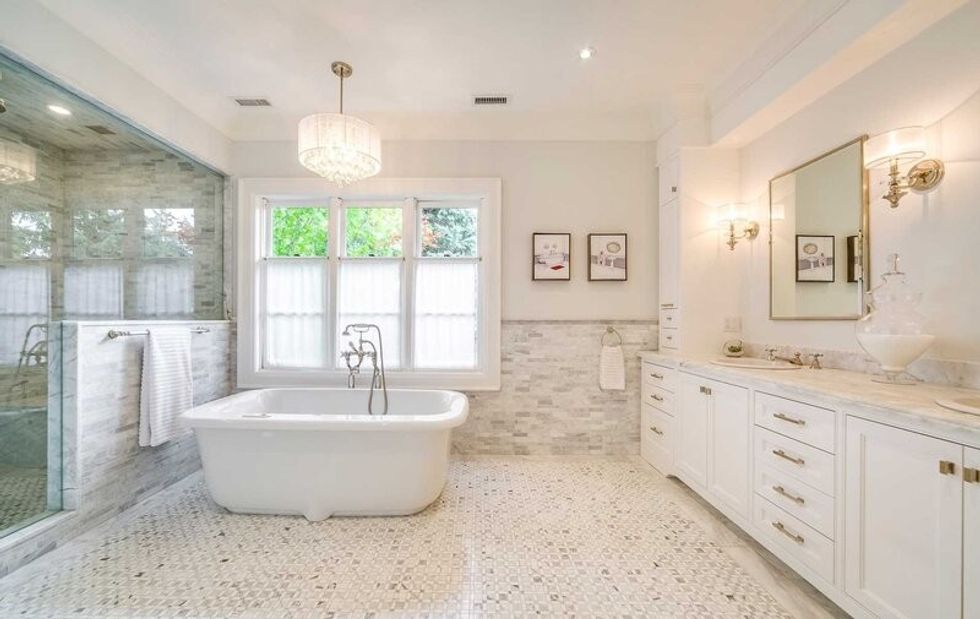 OFFICE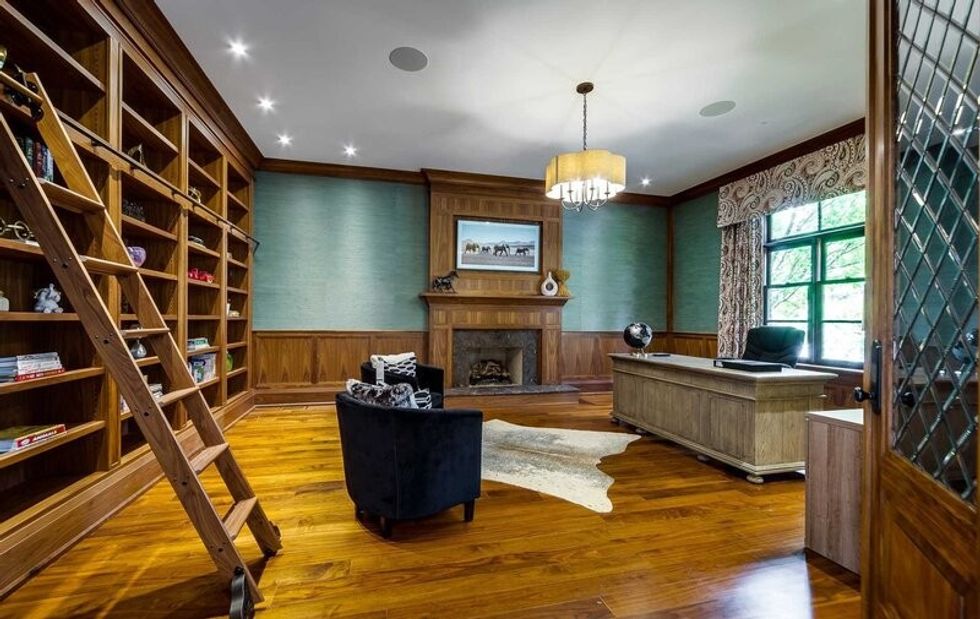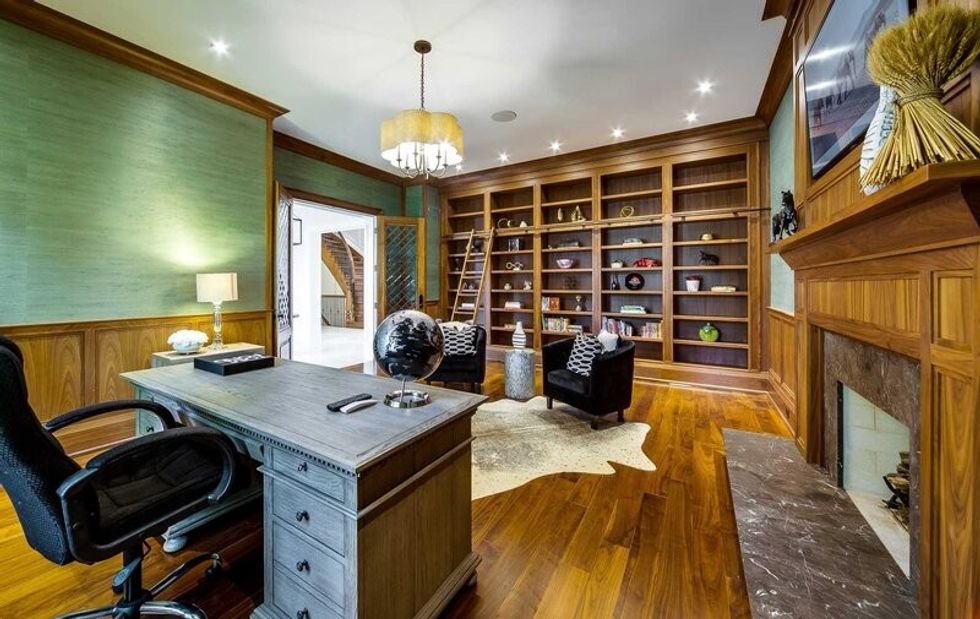 OUTDOOR