Toronto
Listed
This Trinity Bellwoods Penthouse Blends Rockstar Edge With Art Form
Those seeking a home steeped in cool, downtown vibes need look no further than this unique soft loft.
Located on the top floors of the seven-storey Origami Lofts, this newly-listed penthouse perfectly captures the edgy personality of Queen Street West with its sleek, modern design peppered with just a pinch of quirk.
Stepping into 109 Wolseley Street, one is immediately drawn to its slick, neutral palette, accentuated by raw concrete ceilings and pillars, and rich hardwood floors. Exposed ductwork and a mirrored floating staircase with glass balustrade lend to its industrial, yet luxurious, aesthetic.
At 890 sq. ft over 1.5 floors, a well-devised floor plan makes this unit feel spacious, yet intimate. The open-concept main level is the perfect backdrop for chic cocktail soirees, or dinner parties hosted in the glossy all-white kitchen.
READ: This Custom Home in Willowdale East is an Entertainer's Dream
No hip west-end abode would be complete without downtown views, though – and this unit delivers, with massive wall-to-wall and floor-to-ceiling panoramic windows, along with patio walkout to a 207-sq.-ft balcony. With north and east-end exposure, the stage is set to take in a glorious early-morning sunrise, with coffee cup in hand. Upstairs is the primary bedroom with its huge walk-in closet, along with the main ensuite bath and laundry.
And, good news for those who love the look of this listing as-is — all its chic furniture, plants and eclectic tchotchkes are available for purchase, as the seller moves abroad.
Specs:
Of course, with a name like Origami Lofts, the building's exterior is just as striking, designed by the renowned Teeple Architects to resemble the ancient Japanese artform, and featuring a mix of glass and metal cladding. The boutique building has just 23 units, is steps from Queen West, and comes with a private parking garage, housing the space included with this listing.
---
Our Favourite Thing
That industrial staircase is a design wonder to behold, and lends true rockstar attitude to the space. We imagine it will be in the backdrop of many a visitor's selfie — those lucky enough to be invited to a cocktail party in this enviable loft, that is.
---
Act today, and this loft, with all its effortless cool, could be yours.
WELCOME TO 109 WOLSELEY STREET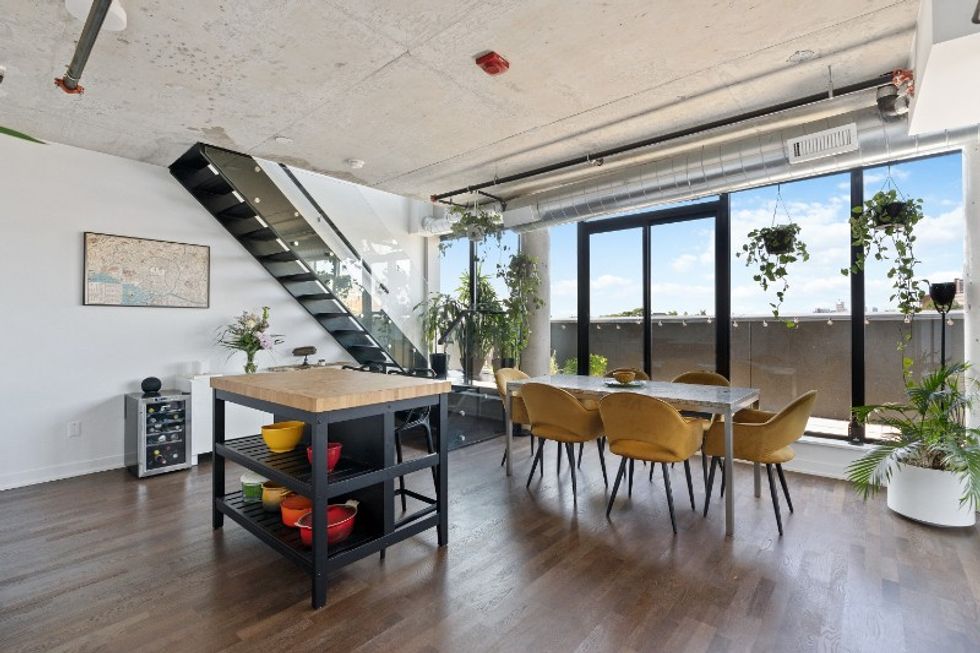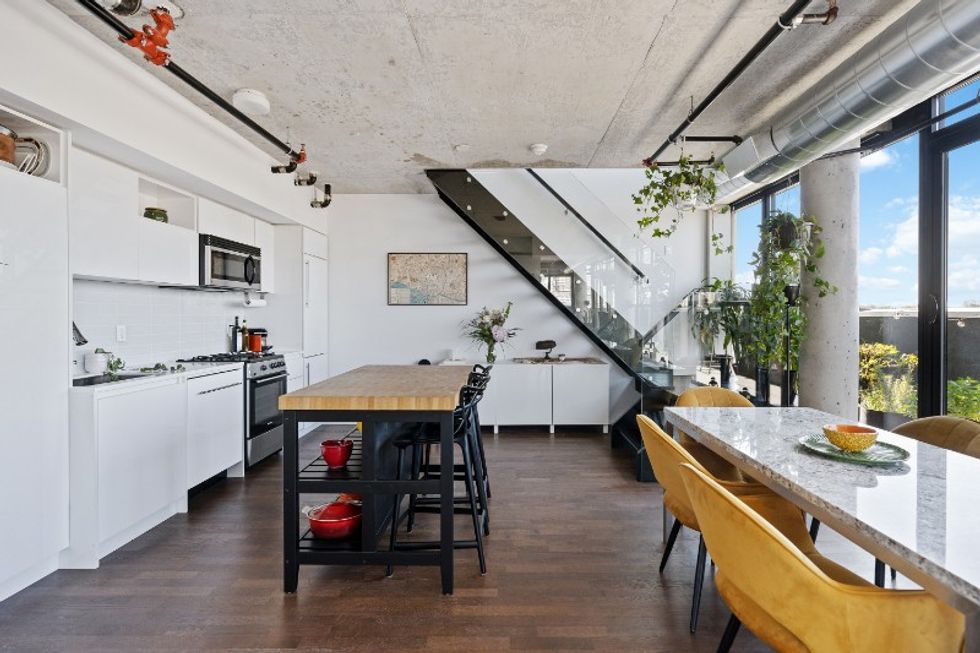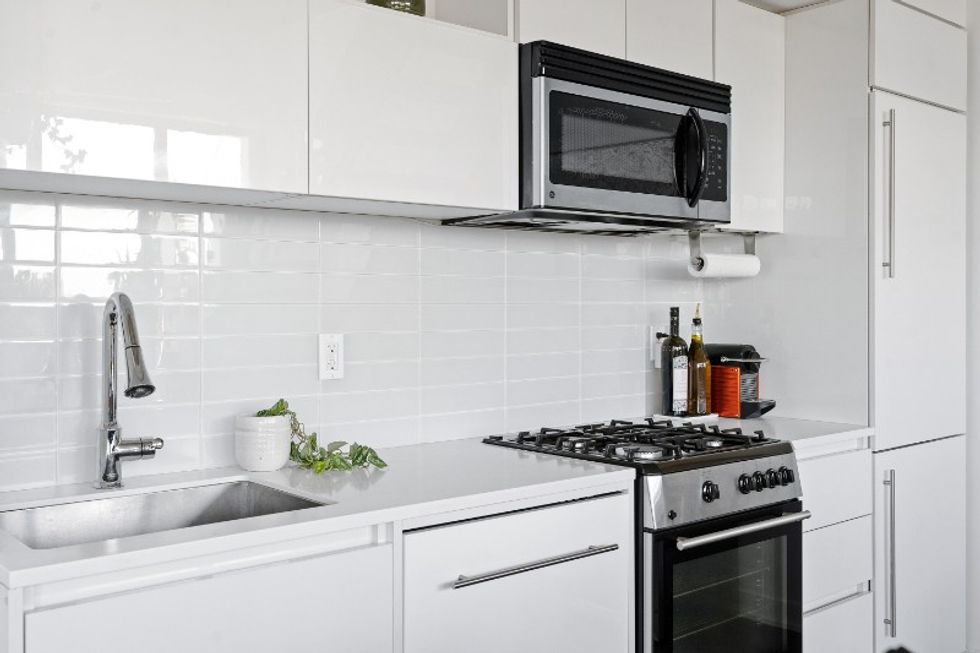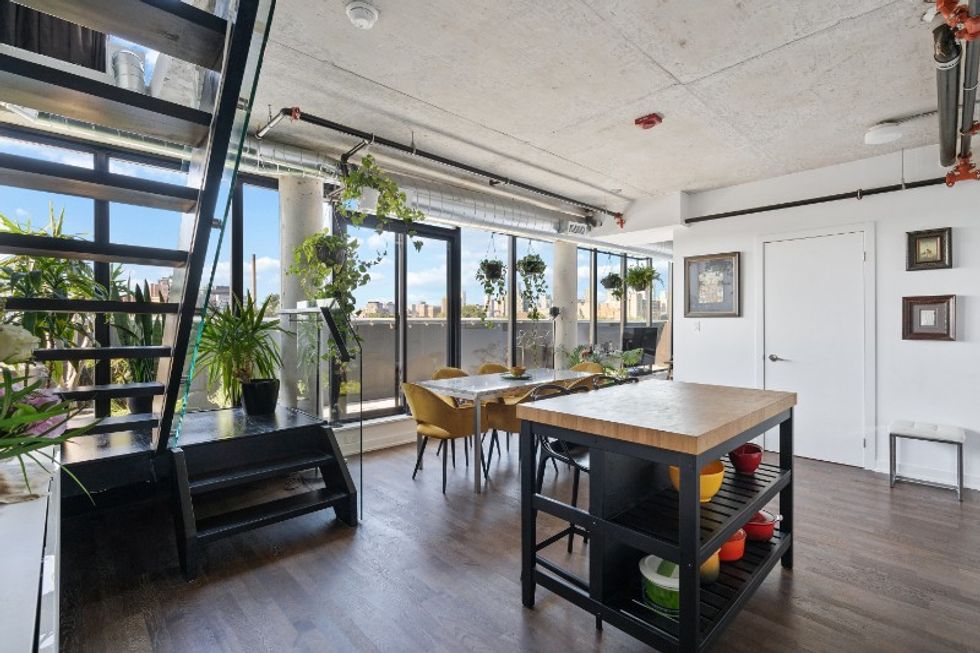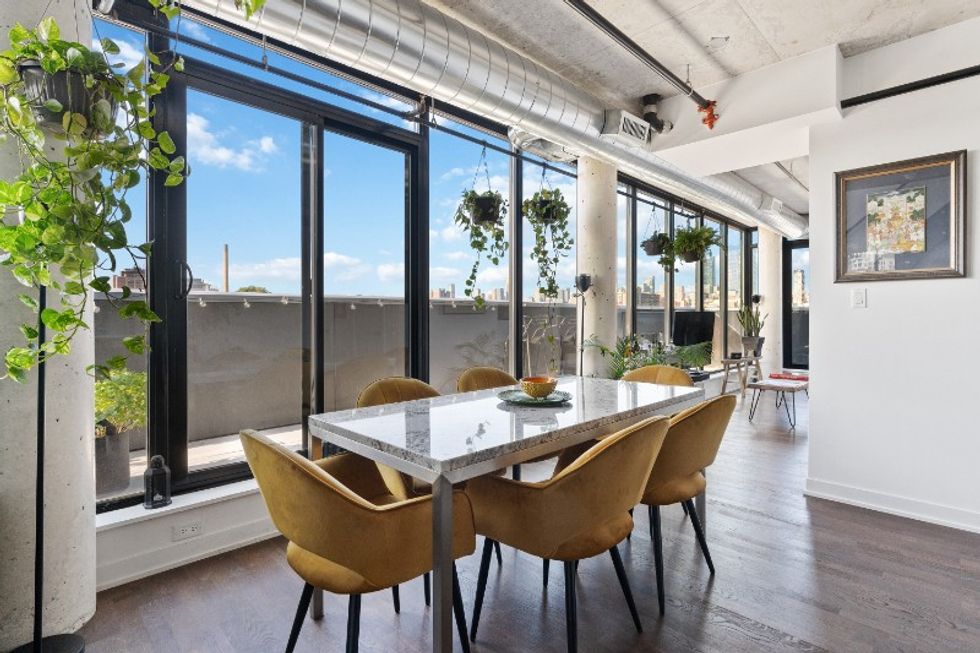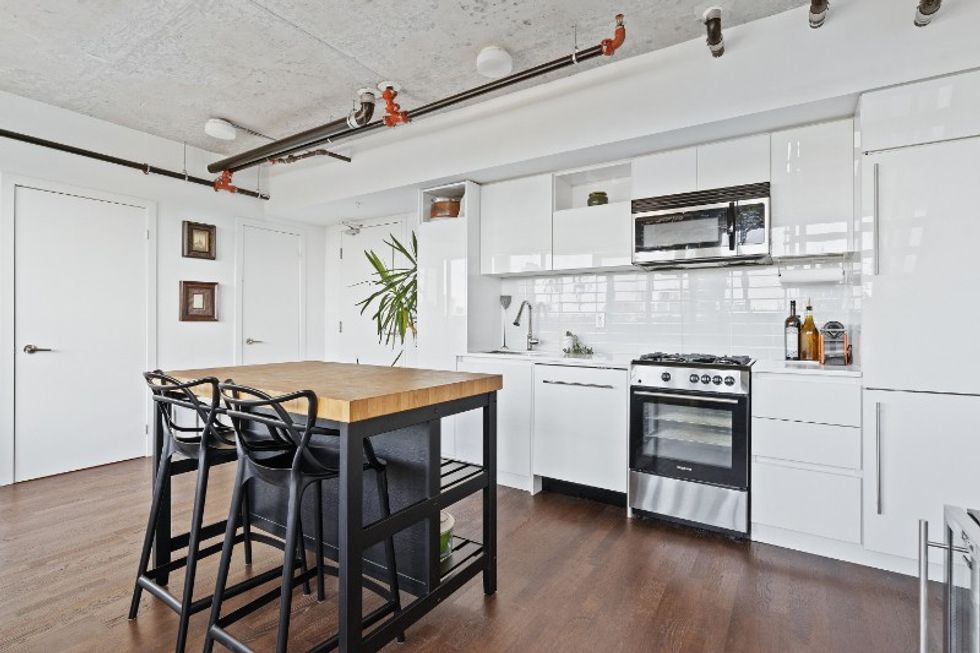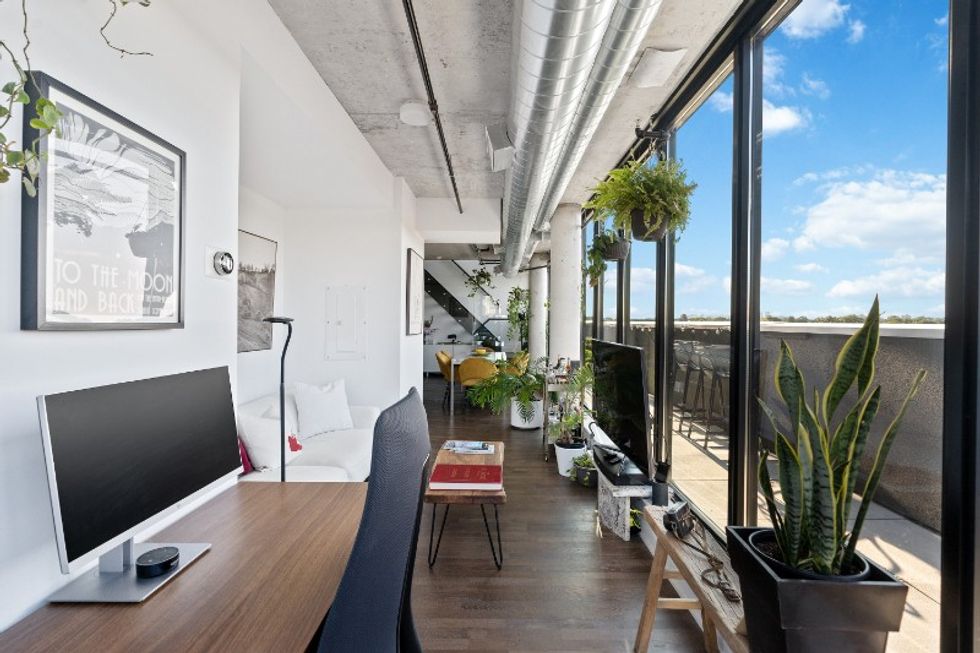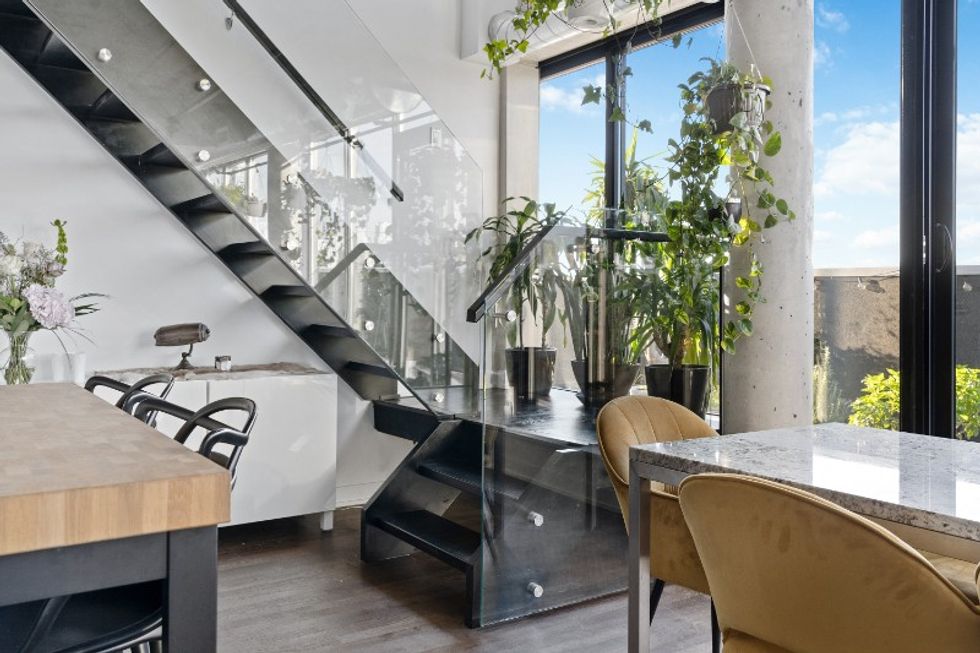 BED AND BATH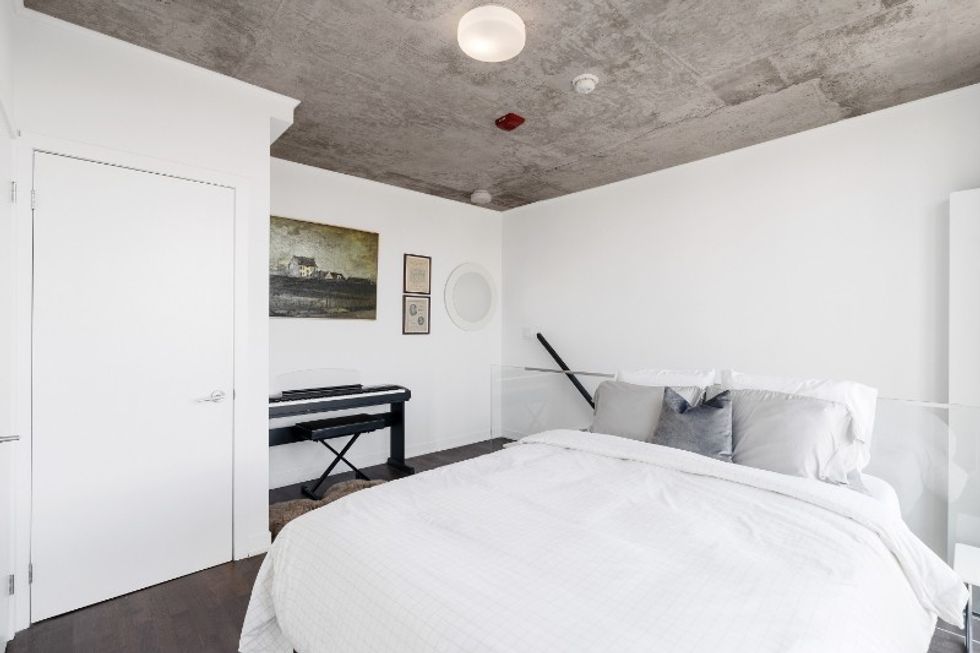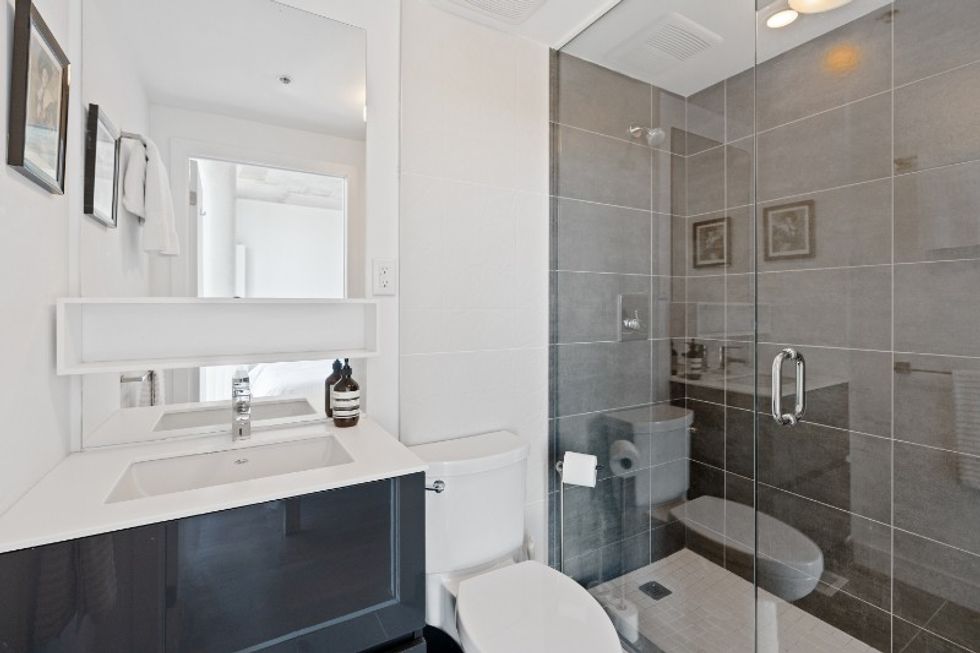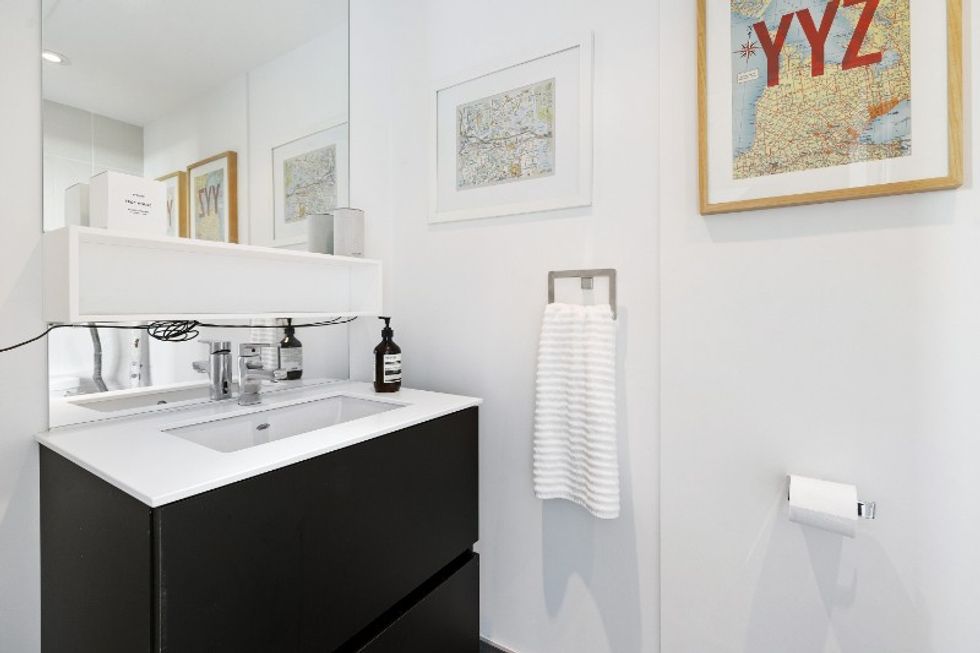 EXTERIOR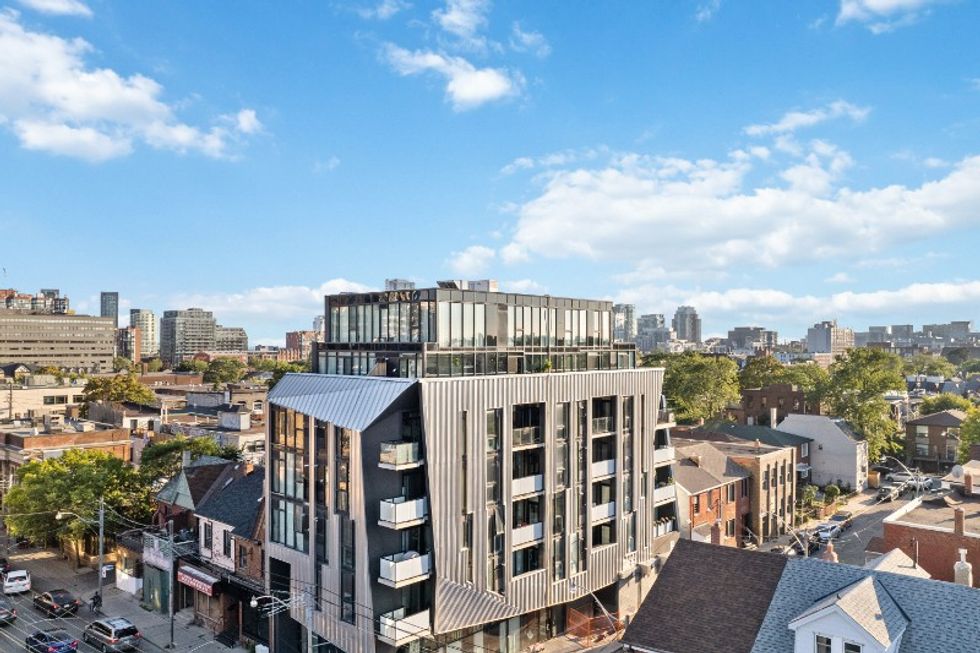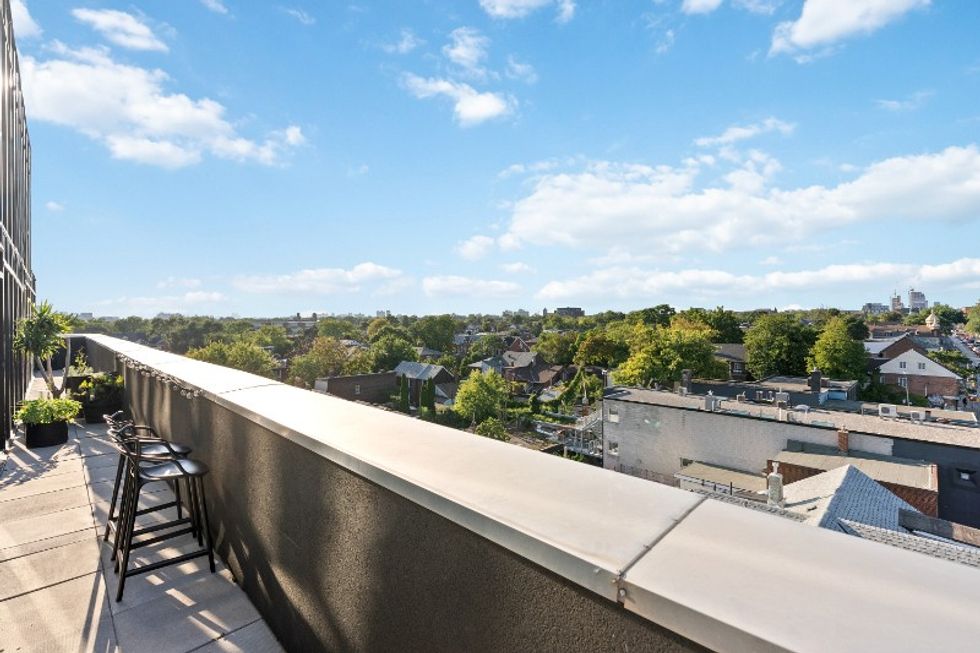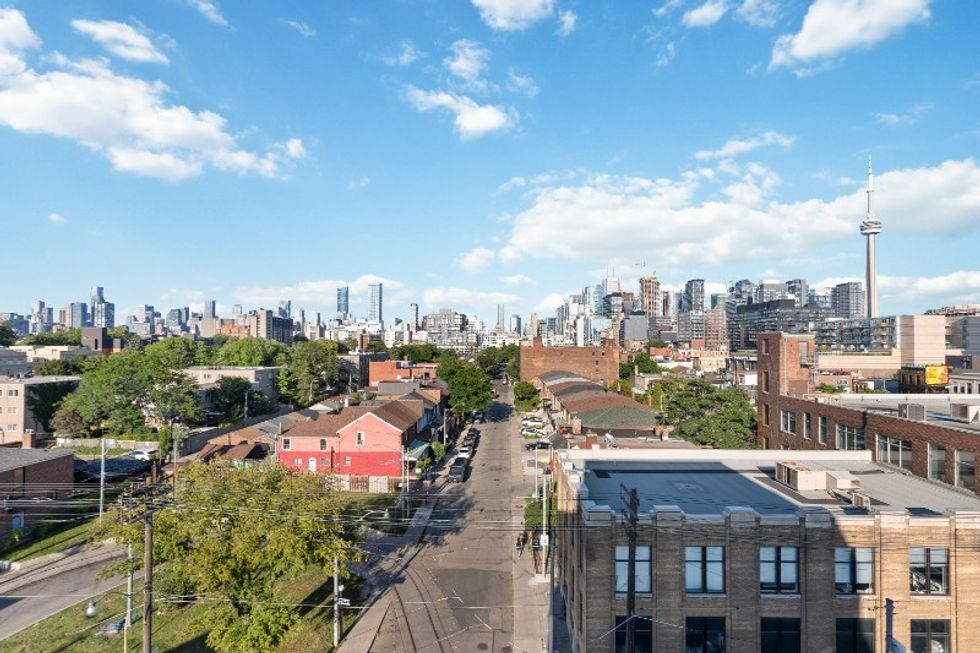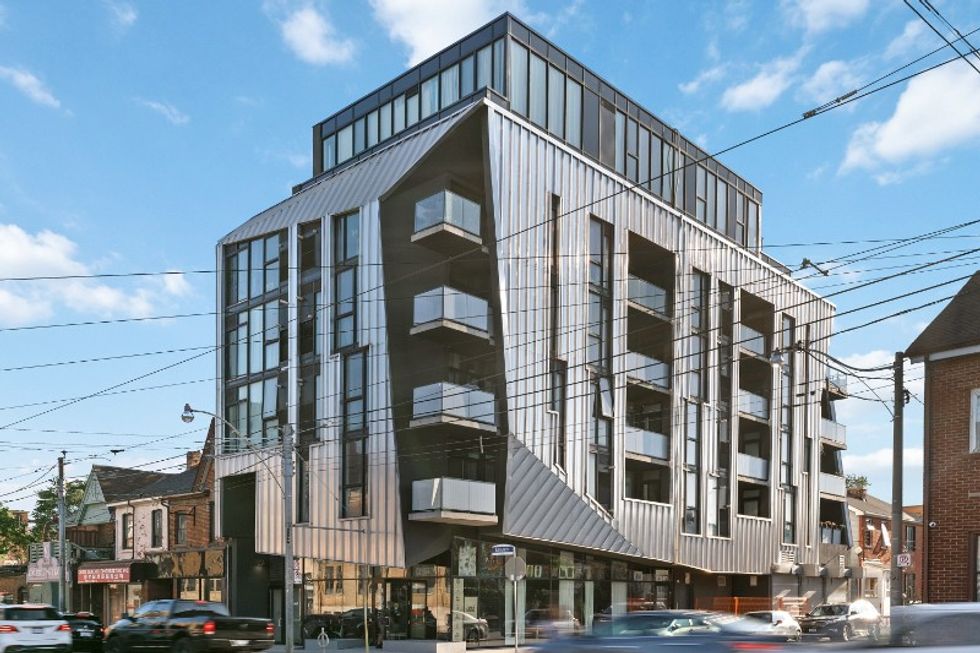 ---
This article was produced in partnership with STOREYS Custom Studio