What do you get when you combine 10-foot ceilings, exposed concrete, and a private rooftop terrace, all part of the penthouse package in a boutique building on Bathurst?
Easy: The downtown dream.
---
One lucky buyer just snatched up 1001 - 60 Bathurst Street, a two-storey penthouse unit that fits that description to a tee. Not only does the ceiling hang 10-feet overhead, but floor-to-ceiling windows mean that every inch of the unit's vast spaciousness is bathed in sun.
Inside the freshly-painted unit, an open-concept layout means cooking and entertaining at home will be easy for the spot's new owner... when the time comes that entertaining is back on the table, that is.
READ: Don't Call it a Comeback: Toronto's Condo Market is Already Heating Up Again
The unit, spanning 1,000 - 1,199 square feet, boasts one bed, two baths, and room for an at-home office setup. (And we must say, in a space like this, we can't imagine it'd be difficult to get into a flow state.)
But in addition to its spaciousness, brightness, and modern design, the private rooftop terrace is easily one of the home's most winning characteristics. Large, personal, and providing unmatched views of downtown and -- in the distance -- Lake Ontario, the outdoor space is begging to be enjoyed with barbecued eats and seasonal drinks any time of year.
Of course, the area will be an ultimate summer hangout, but the idea of wrapping up in a blanket to enjoy the crisp air with a hot drink in hand sounds almost equally as alluring.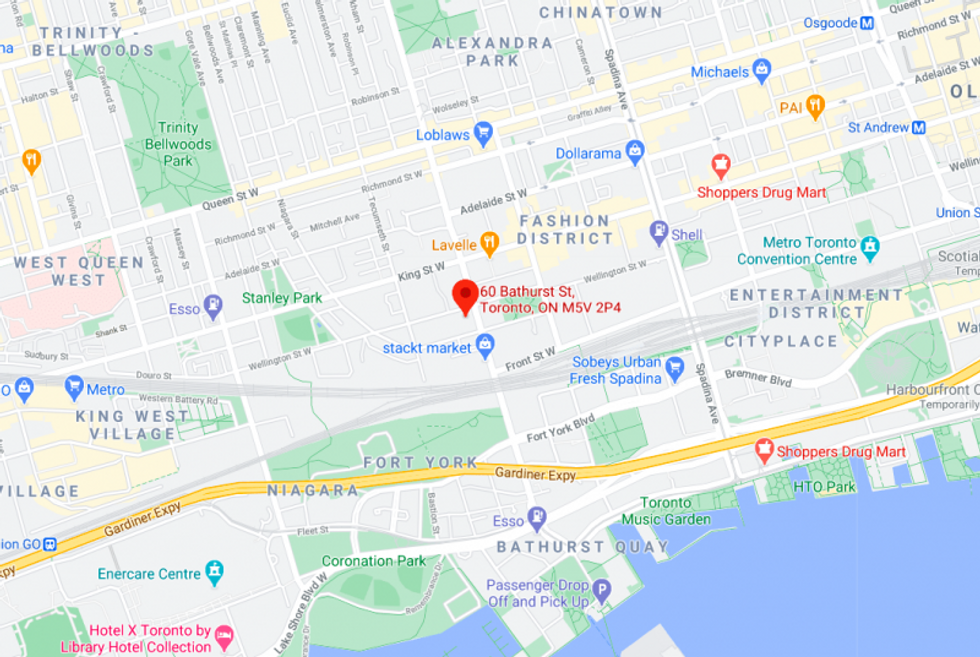 Google Maps
Location-wise, this penthouse's building stands at the intersection of Bathurst and Wellington, just a stone's throw from both the King and Queen West strips in one direction, and the beloved stackt market in the other.
READ: Sold: Vacant Lot in Oakwood Goes for Nearly $2 Million in Just 2 Days
During warmer months, there's no doubt this spot's new occupant will enjoy easy access to the waterfront, as well as green spaces including Fort York, Trinity Bellwoods, and Coronation Park.
Specs:
Address: 1001 - 60 Bathurst Street
Type: Condo
Style: 2-storey
Beds: 1
Baths: 2
Size: 1,000 – 1,199 sq. ft.
Went for: $979,000
Taxes: 

$3,634 /yr

Maintenance fees: $564 /mo
Sold for $979,000, the property went for a decent hike over its asking price of $910,000. But, although the space was clearly coveted enough to have a little extra spent on it, the race to purchase wasn't as speedy as other recent sales the city has seen. On the market since mid-December, the penthouse had to maintain a few week's patience before being snatched up.
Indeed, the evidence would show that even the most stylish penthouse may leave something to be desired when compared to vacant lots in midtown.
EXTERIOR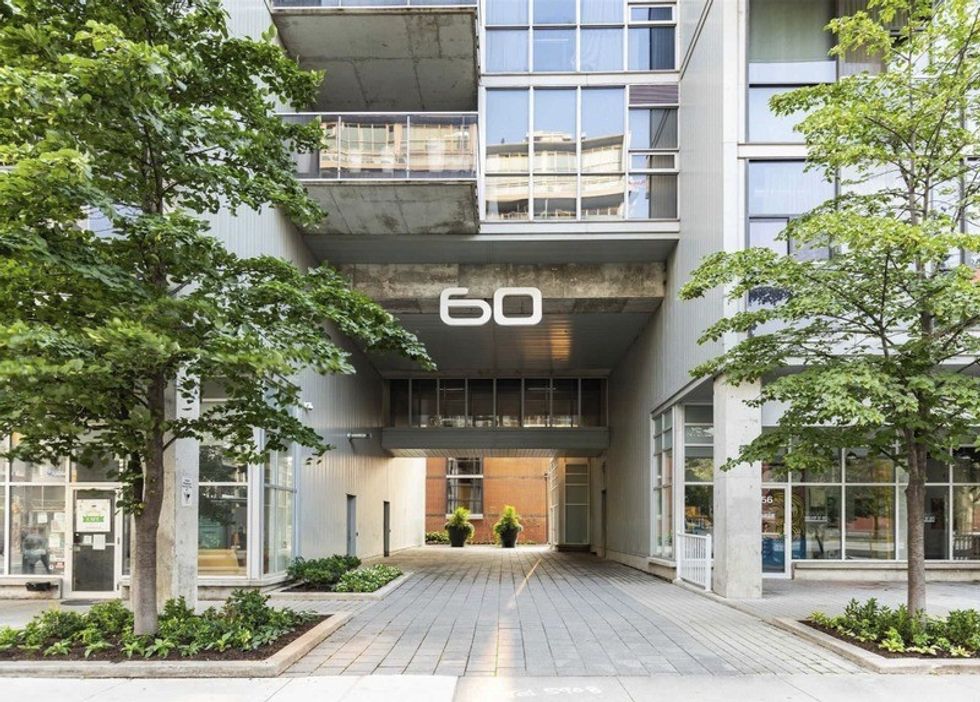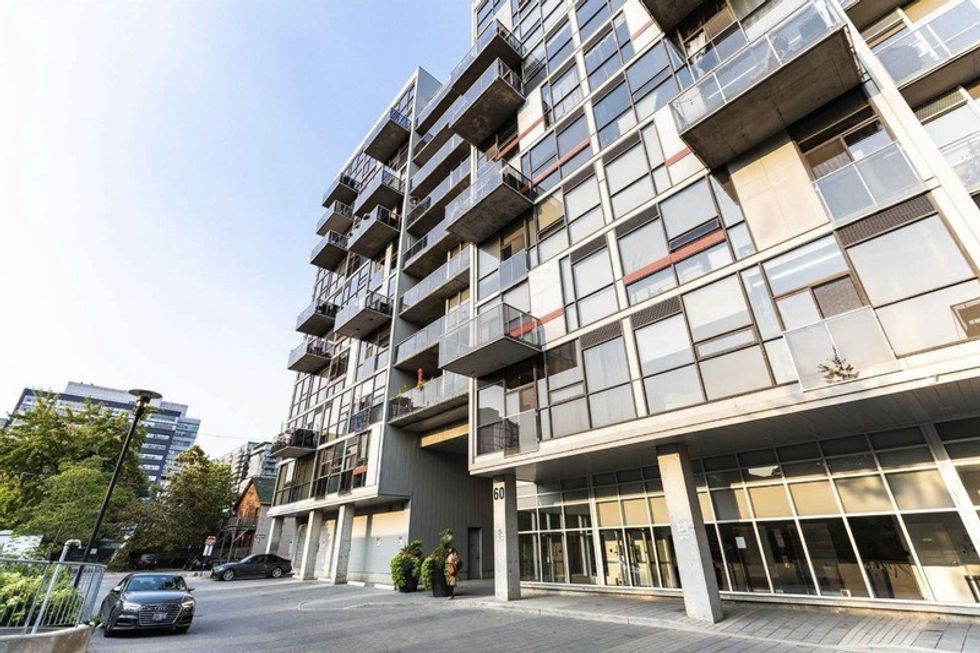 ENTRY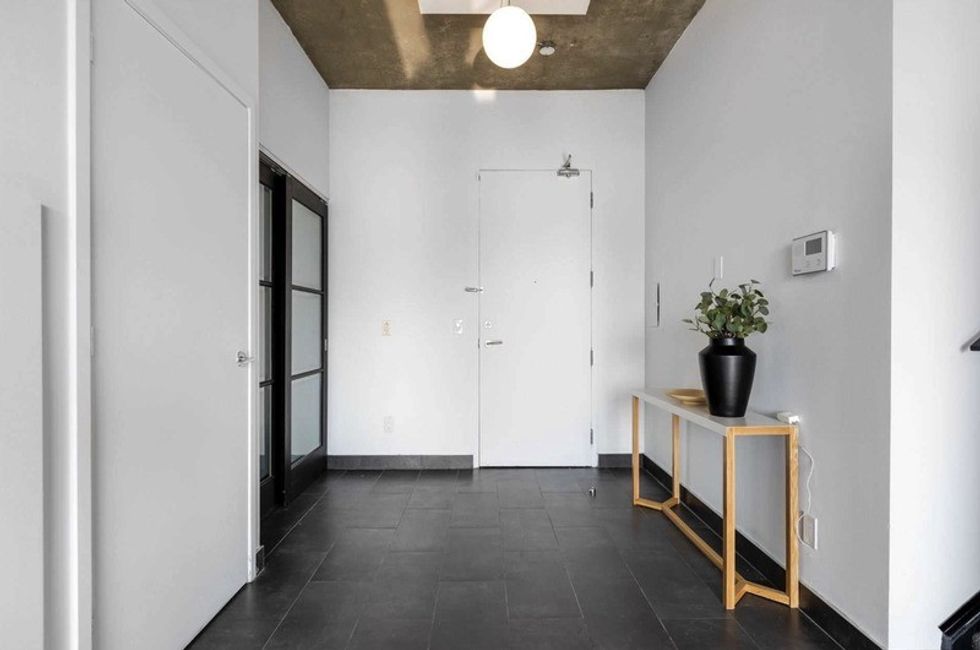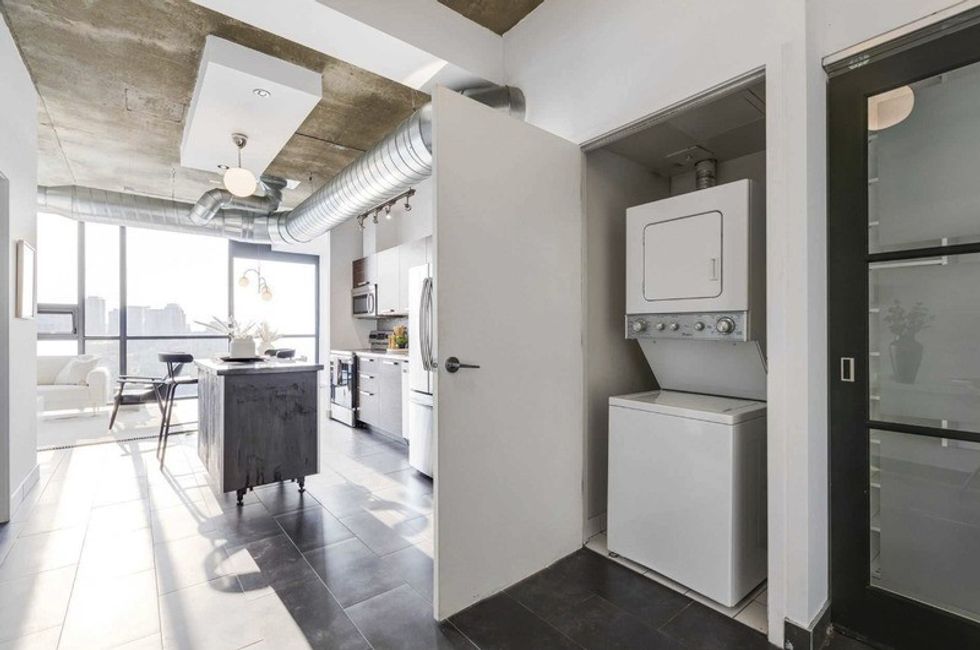 LIVING AND LOUNGE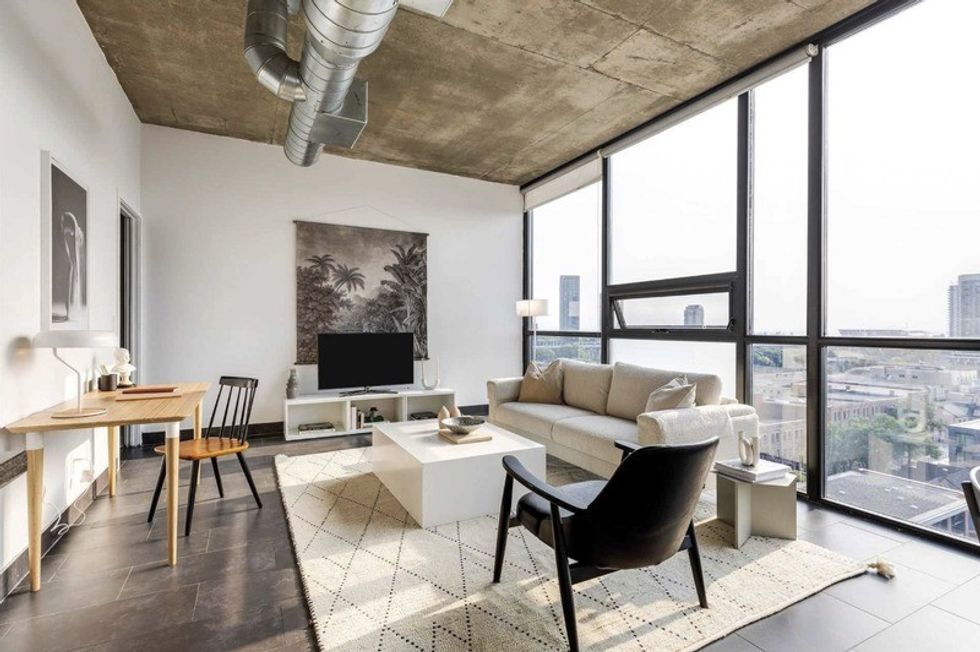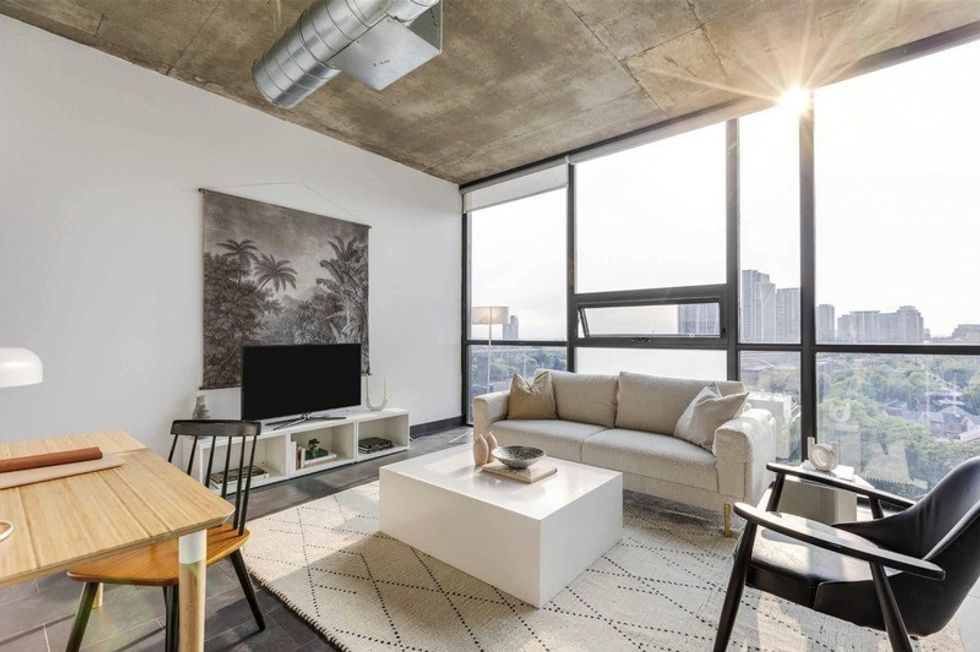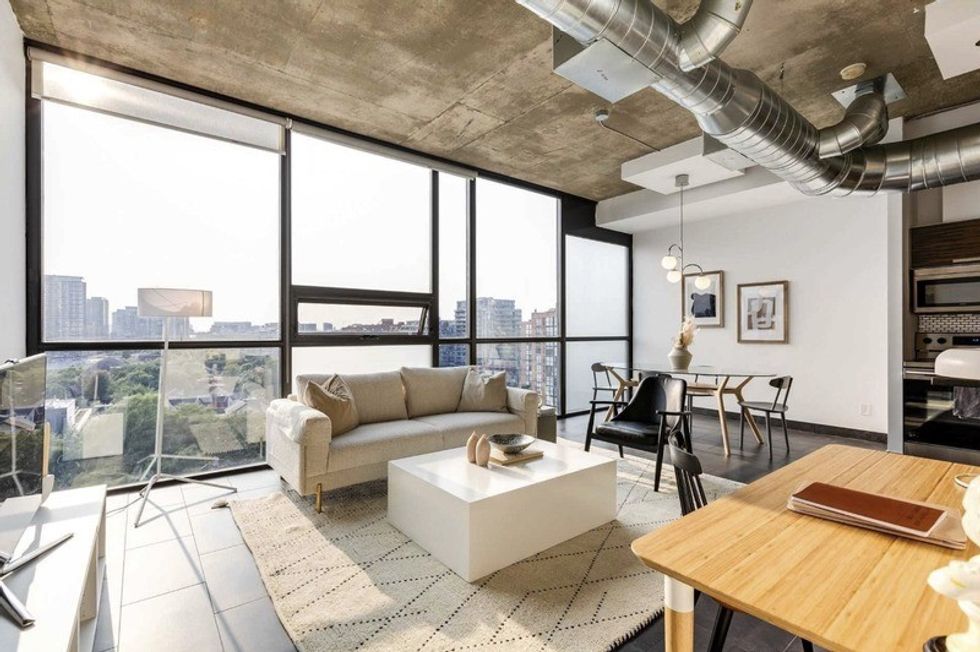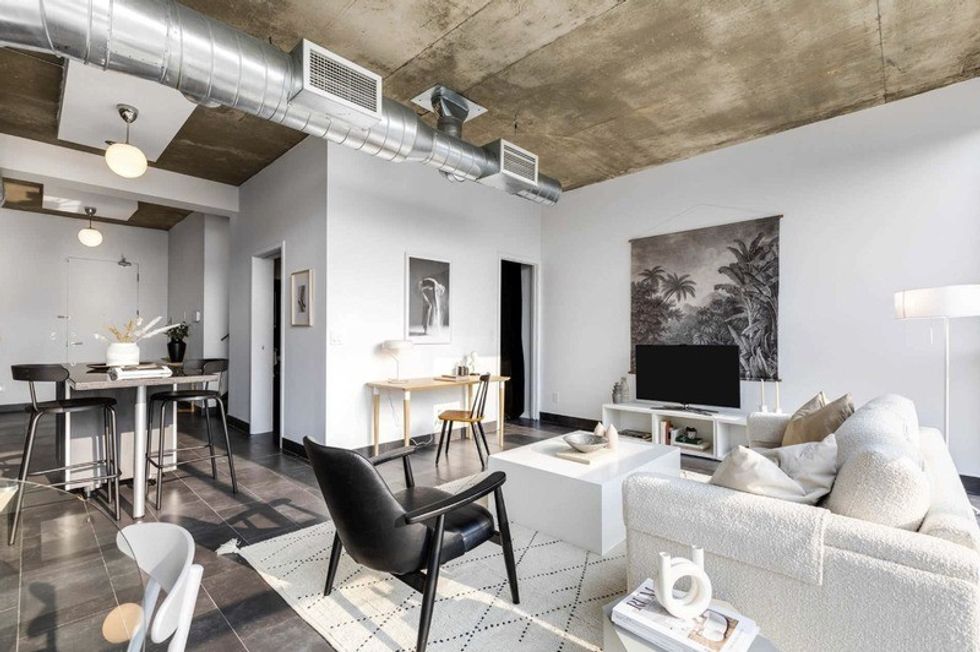 KITCHEN AND DINING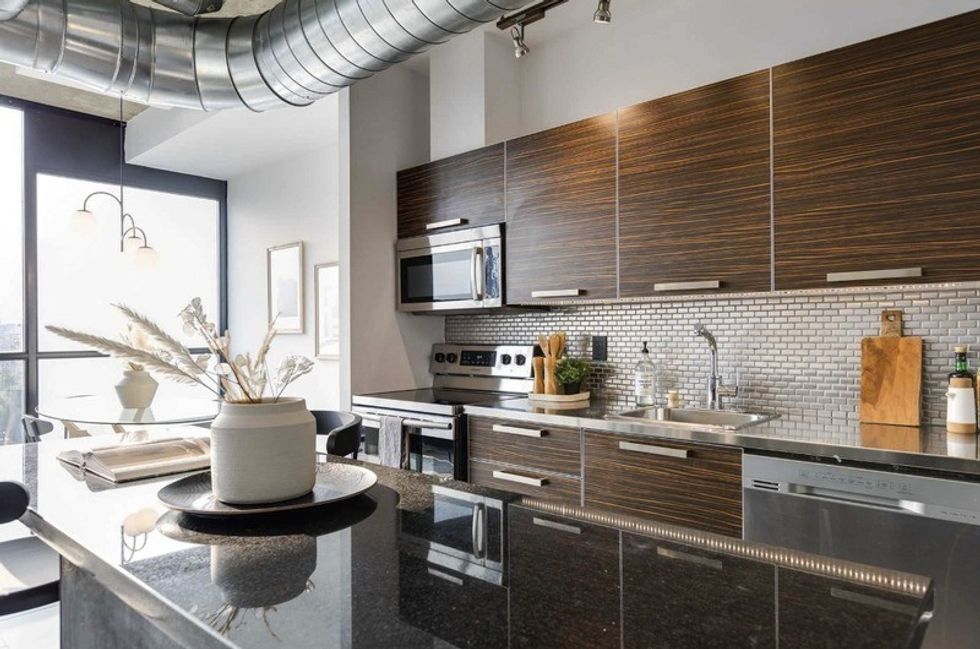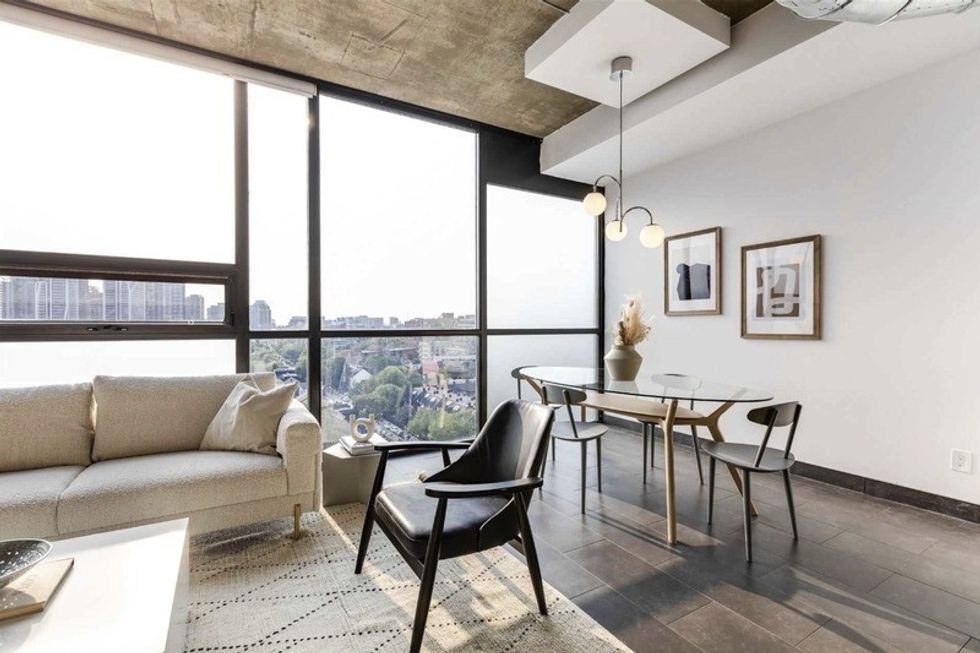 BEDROOM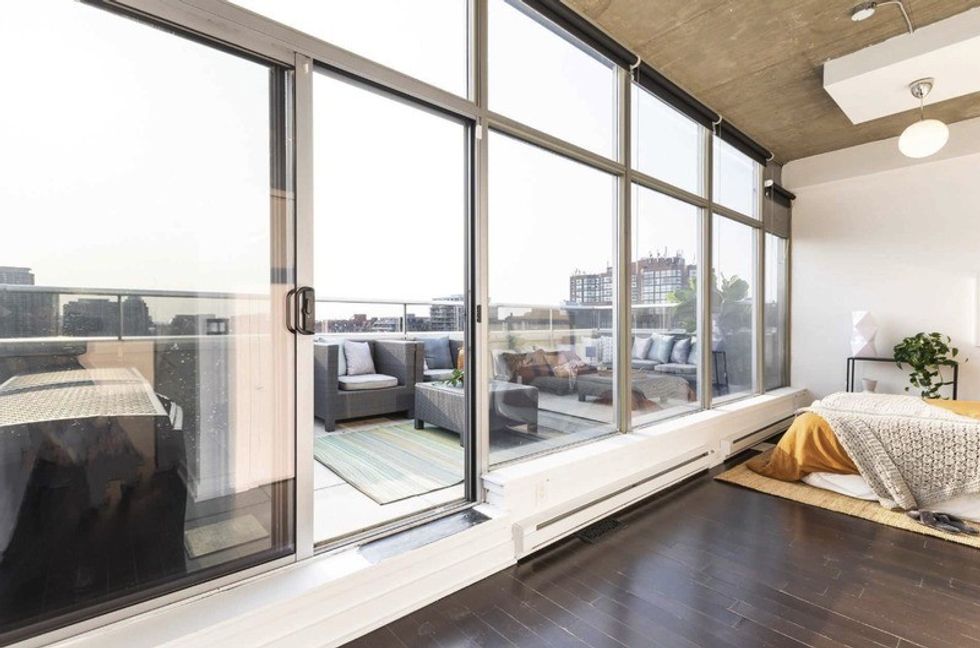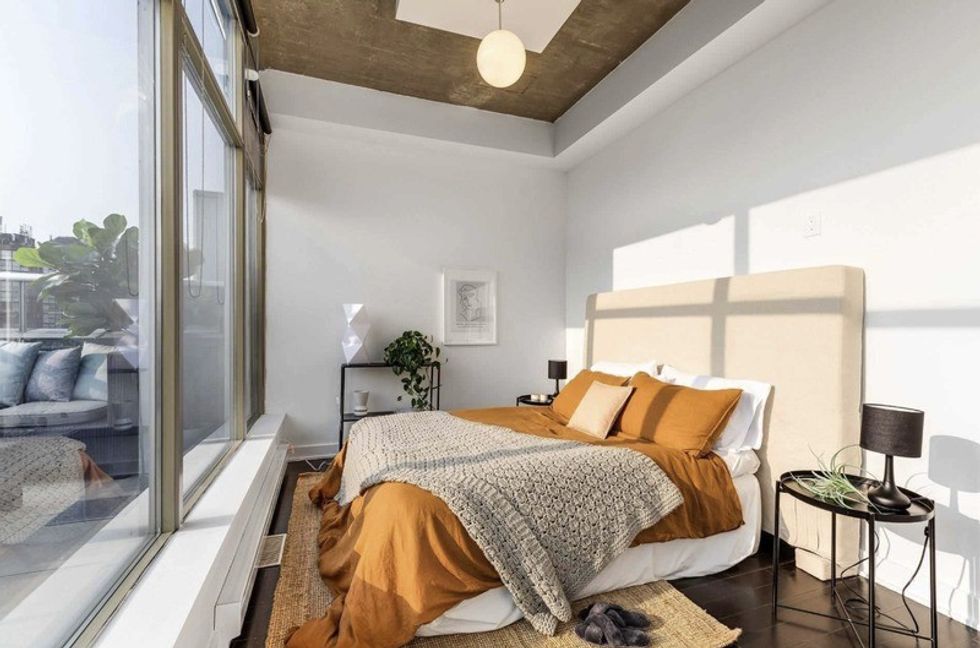 BATHROOMS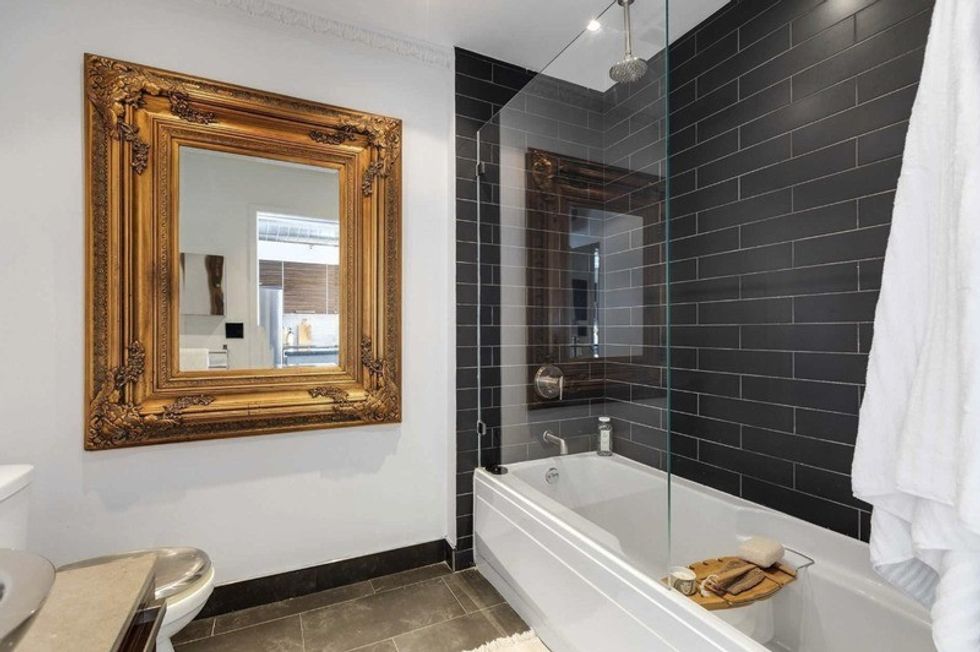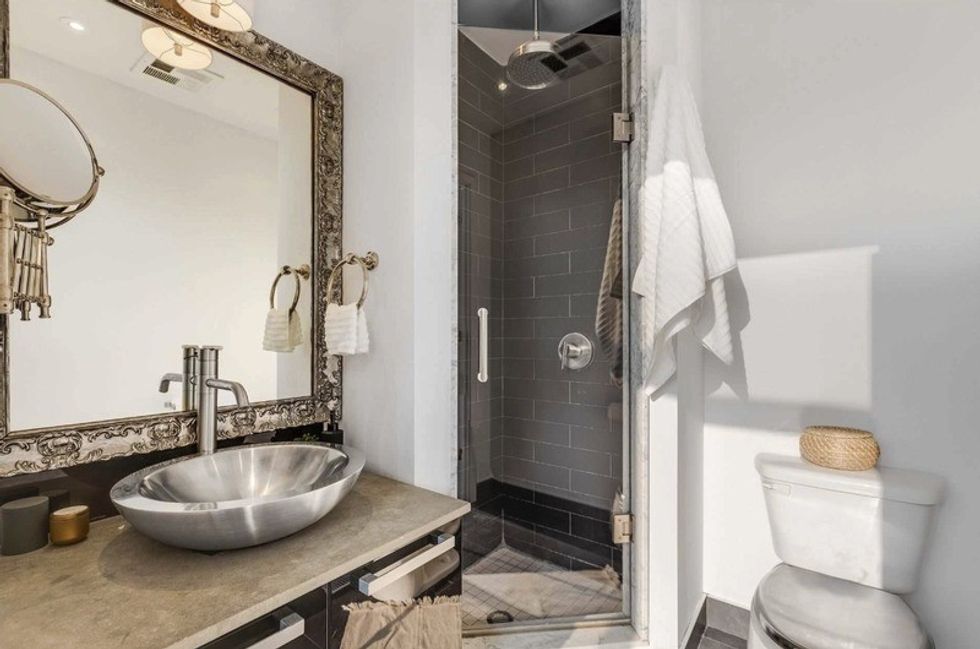 OUTDOOR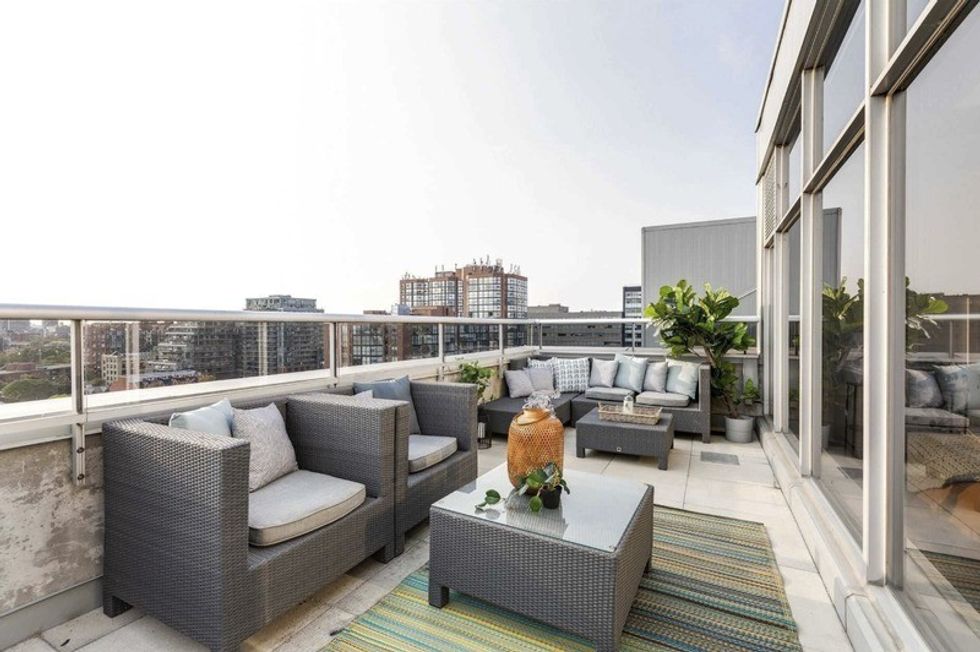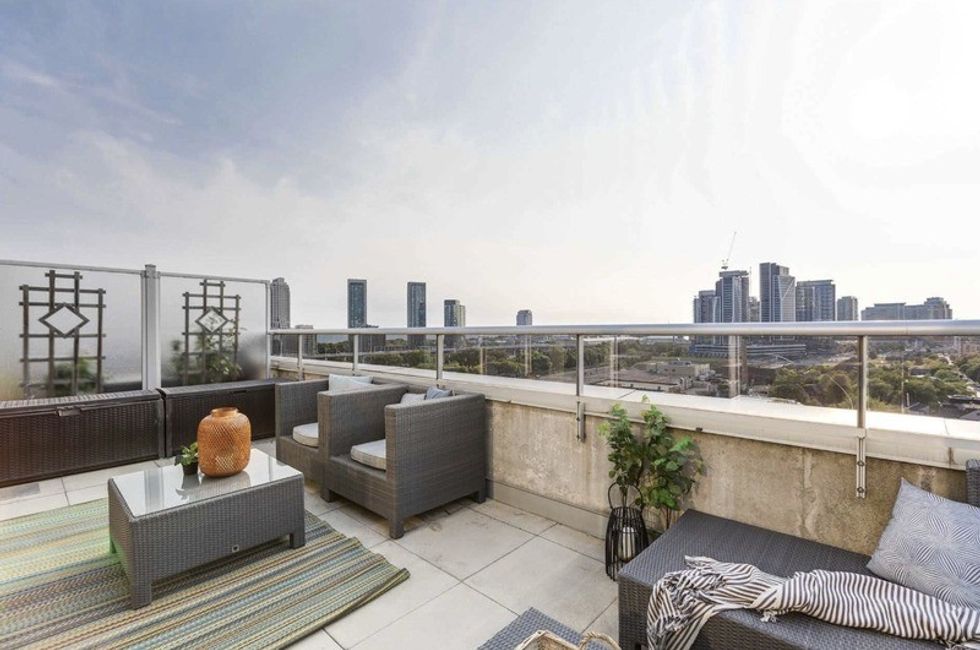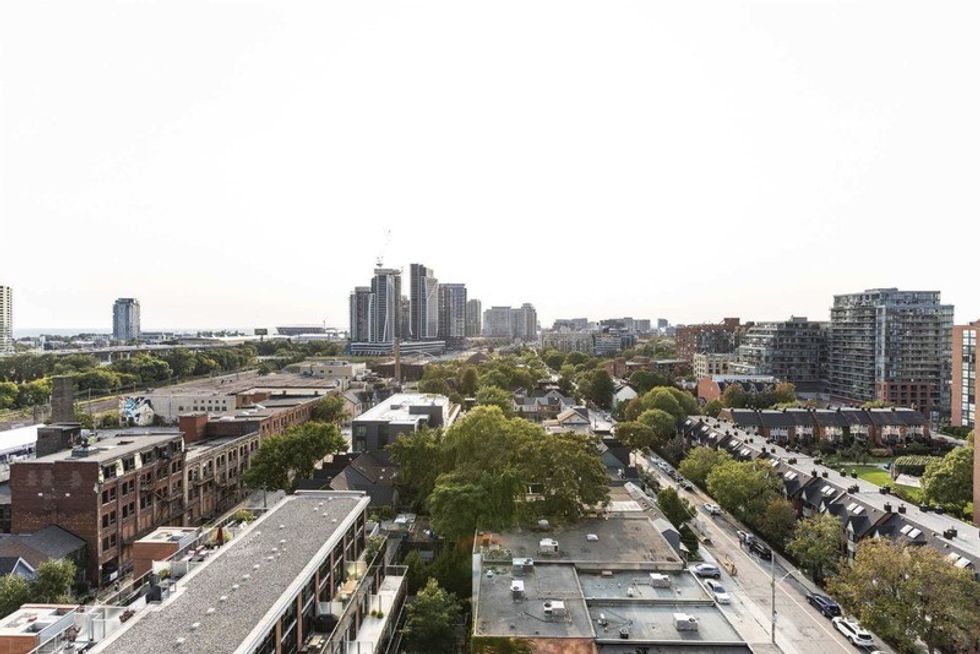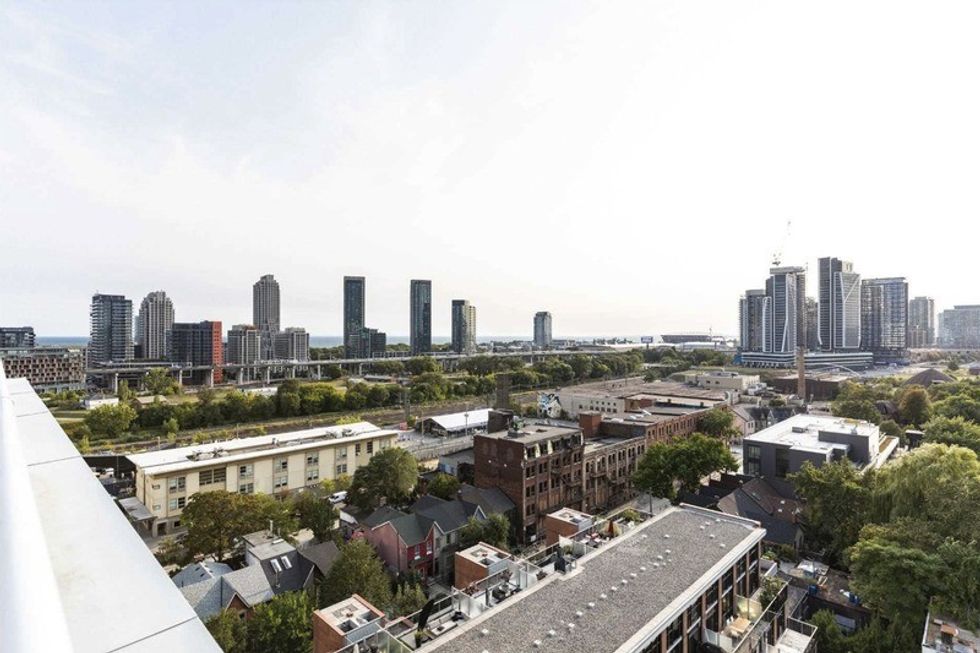 Sold