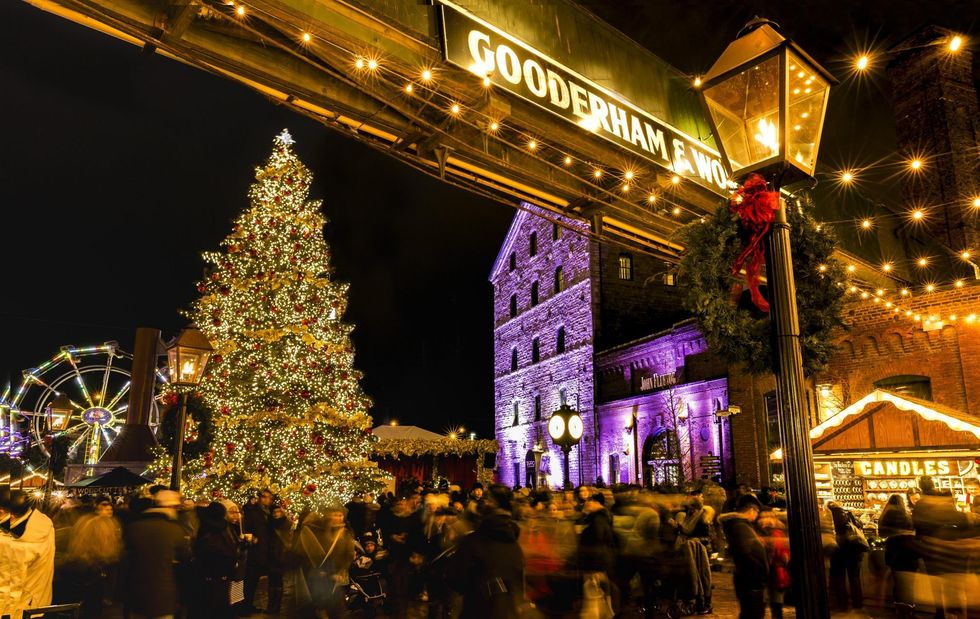 As we head into the Holiday season, there's a slew of different events planned for this weekend through to the next two weeks. And, those events are pretty cheap Toronto.
---
Beyond your traditional events, we added a few quirky ideas in the mix like a model train show and some vintage Christmas displays.
Feeling the dreariness of November? There's also a creepy thriller playing at Carlton Cinema this weekend,
When: All weekendWhere: Distillery DistrictCost: $6 on weekends, free weekdays
The annual holiday market in the Distillery Historic District once again welcomes families to enjoy the winter festivities. One of the most popular attractions in the market is the 50-foot Christmas tree. This year, it's decorated with over 40,000 lights, 800 ornaments and two kilometres of gold ribbon.
When: Friday at 10:30 p.m.Where: Fly NightclubCost: Free!
This is a tribute to Brazil's Carnival. Costumes are encouraged and there will be sexy carnival dancers all night. Brazilian DJ Paul Pachecho will keep you dancing all night and Sofonda Cox will serve up some sexy performances.
When: Recurring times all weekendWhere: Theatre Passe Muraille BackspaceCost: Free!
Inspired by real court cases, SCORCH is an award-winning play that explores the complexities of gender identity. When Kes poses as a boy and begins a relationship with a girl, it leads to devastating effects both legally and personally.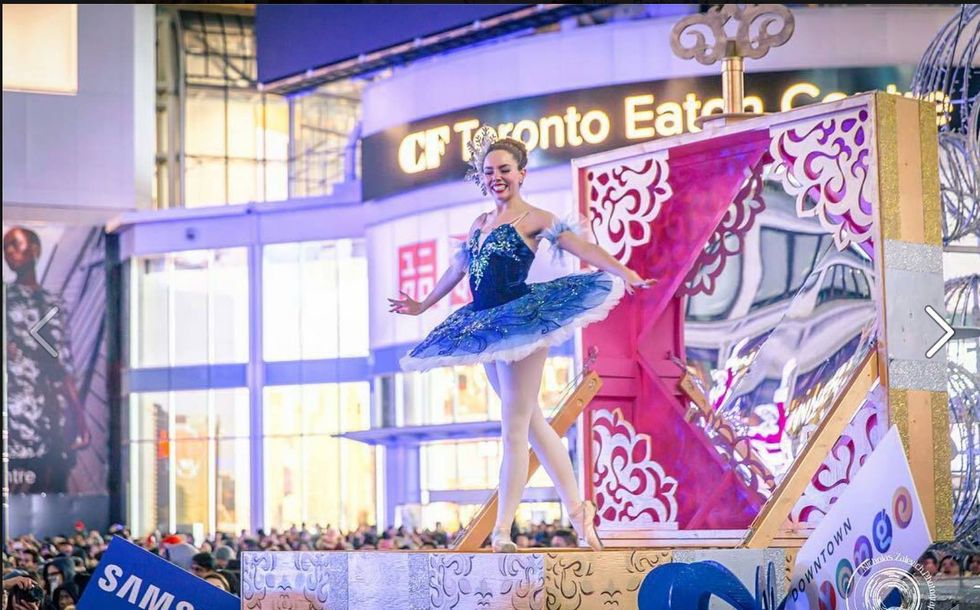 When: Saturday at 5:30 p.m.Where: Yonge Dundas SquareCost: Free!
Downtown Yonge BIA invites you to celebrate the holidays with Illuminite 2018. Join them for a magical evening of music, dance and spectacle. And, experience the wonder and joy of the season in the heart of Downtown Toronto at Yonge Dundas Square.
When: Saturday all dayWhere: Design ExchangeCost: Free!
An intersect of anime, cuteness, fashion, and design all under one roof in the heart of downtown Toronto. Come to Kawaii Land to be fascinated by all things ridiculously cute and whimsical.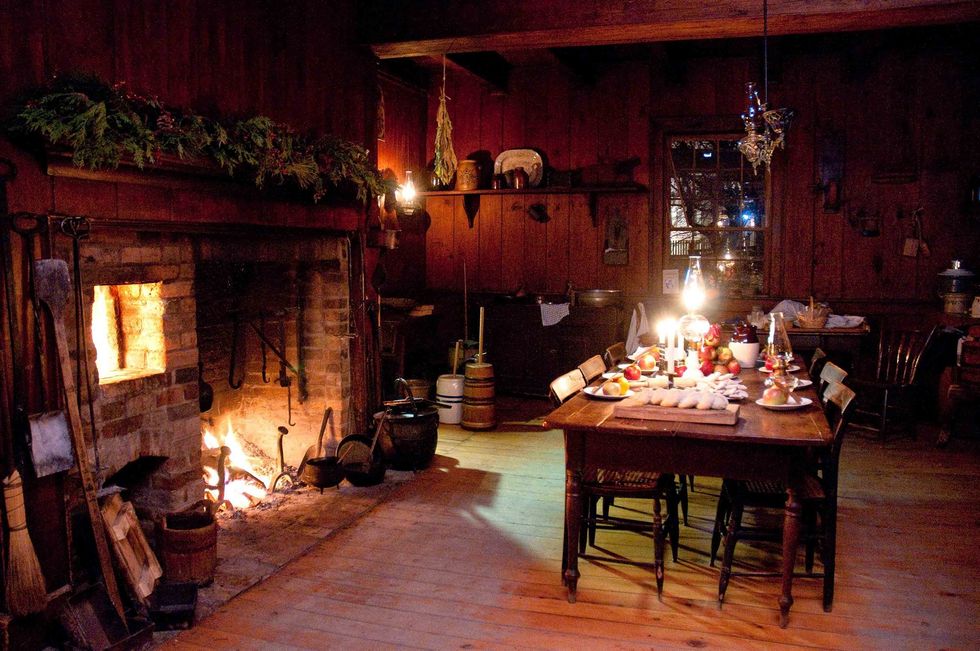 When: Saturday all dayWhere: Blackcreek Pioneer VillageCost: Free!
Step into a Christmas wonderland as your senses come alive with the sights and sounds of a Victorian Christmas. Discover the magic of an old-fashioned Christmas!
When: Sunday all dayWhere: Artscape Wychwood BarnsCost: $10
Vintage printed material of every conceivable type, plus rare, antique and unusual old books—dealers set up more than 70 tables of great collectibles for sale at Wychwood.
When: Sunday at 12:30 p.m.Where: Downtown CoreCost: Free!
The Toronto Santa Claus Parade has been a highlight for Torontonians since 1913! Fantastic floats leave the corner of Christie and Bloor Street in the company of marching bands, dancers, prancers and costumed characters, all to the cheers of excited Santa fans along the 5-kilometre route.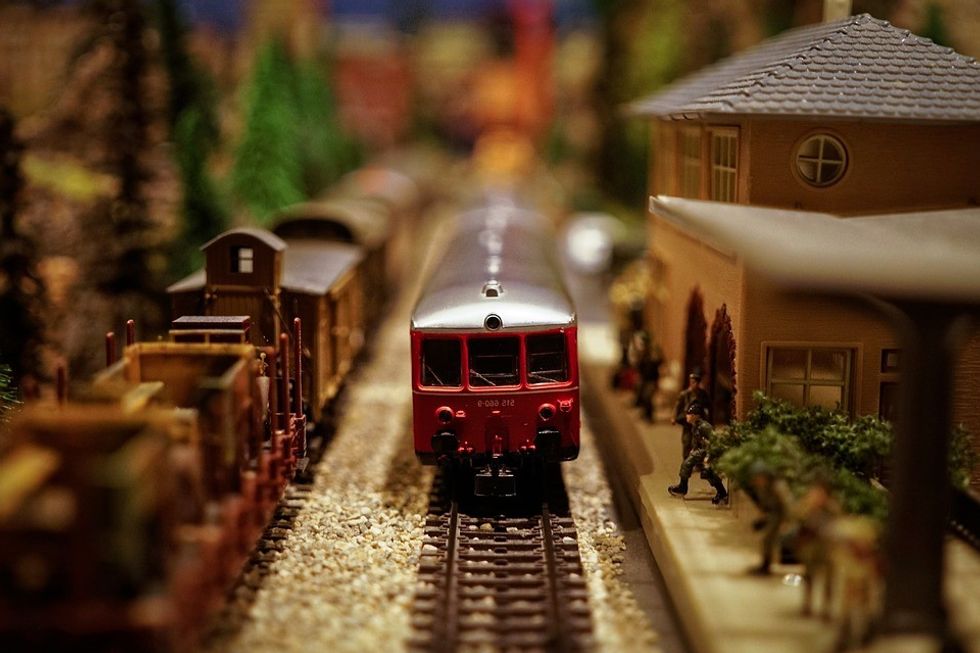 When: Sunday 11 p.m. to 4 p.m.Where: 5 Oakland Ave.Cost: Adults $5, Children $1
Check out the HO scale model railway layout occupying a space of 1600 sq. feet with 11 scale miles of mainline. The set depicts the freight operations of the Canadian National Railway and the Canadian Pacific Railway as they were in Southern Ontario in the 1950s.
When: All weekendWhere: Carlton CinemaCost: $10 for adults $7 seniors and children
A ghostly, psychological drama about a young woman who disappears from her building and her solitary landlord who tries to track her down. Part murder mystery, part love story between an unlikely father figure and a nine-year-old girl, this dreamlike, dark and odd film explores both sociopathology and the fragile power of human kindness.
Toronto