Halloween month is an exciting time for a city as diverse and creative as Toronto.
To get you in the spooky and celebratory mood, we have a list of 13 haunting ways to mark the holiday.
---
There are a variety of options, some family friendly, some 19+, but whether you prefer to spend your time at a theatre, immersed in an experience, or watching a classic movie, we have some truly fun ideas for you.
With the legalization of marijuana, we can only imagine that some of these may be a little more of a...treat...for those who like to indulge.
Have a Happy Halloween Month Toronto, we hope you have a frighteningly good time.
When: October 11 to 19Where: Scotiabank Theatre
Love for sci-fi and horror has come alive this Halloween season. Experience some of the best horror and sci-fi movies and some cult classics at the scariest film festival Toronto has to offer. There will be some filmmakers to chat with, a Zombie-themed pub night, and many more events that will chill you to the bone.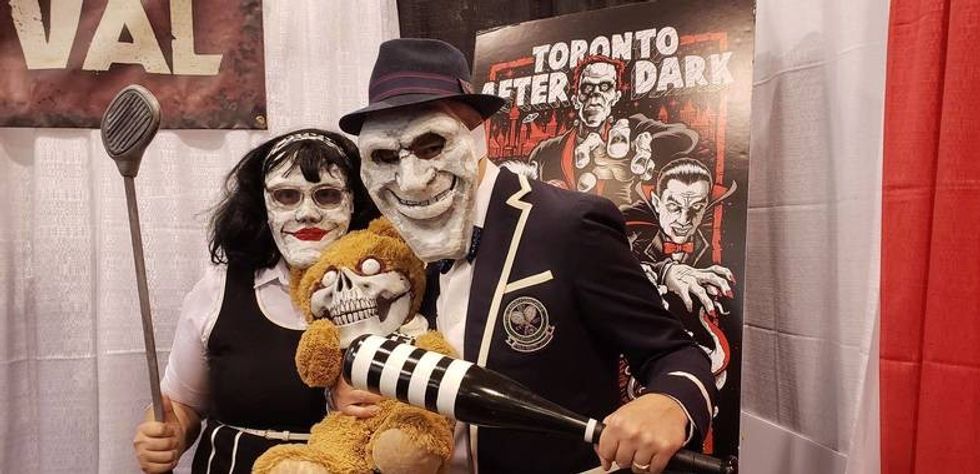 (Photo courtesy of Toronto After Dark)
When: Whenever you likeWhere: Various locations around Toronto
Take a haunted tour around the city this Halloween with The Haunted Walk Tours.
Choose from a variety of walks that explain the most chilling tales of the city. Either the Original Haunted Walk, that takes you to the most creepy parts of Toronto's history, or the Distillery Spirits Walk are both great ways to make sure you never want to walk around Toronto at night again ...
When: October WeekendsWhere: Canada's Wonderland
Canada's Wonderland tradition is coming back this year and it's always a hit.
With various mazes to cross, scary zones and some shows and rides thrown into the mix, your stay at Halloween Haunt this year is as scary as ever. And are you afraid of the dark? if not, you can try the "Blackout" attraction, that plunges you into total darkness.
You might be afraid after that ...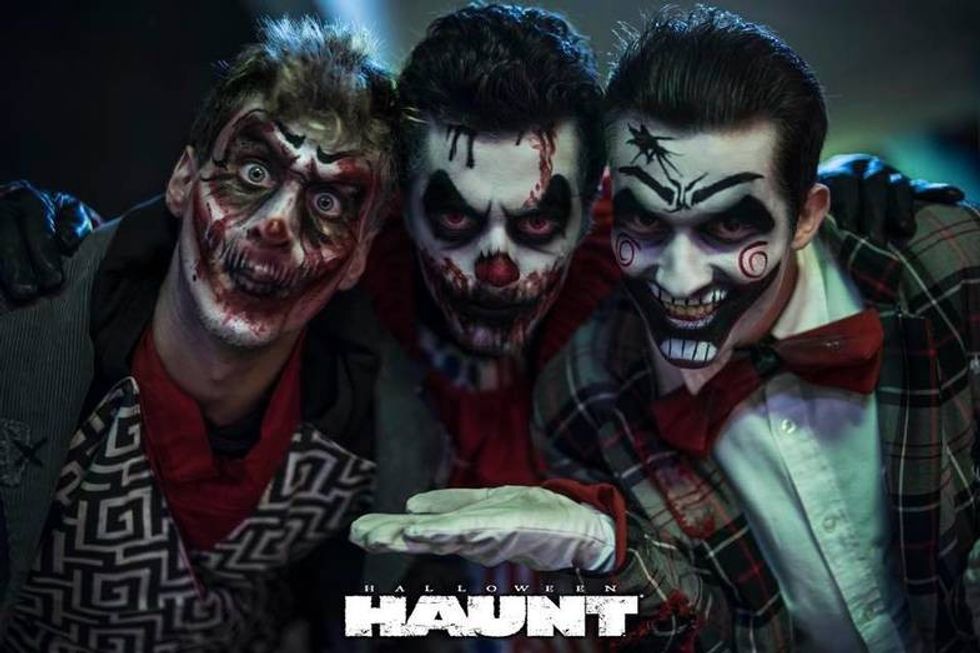 (Photo courtesy of Halloween Haunt)
When: October 5 - 31Where: Scream (Queen) Elizabeth Building
Likely Toronto's oldest Halloween attraction is back with its scary stories and terrifying attractions.
Come and experience their new Kill Show, visit Zombie prison or Skull Castle or simply chill in a Vampire Lounge. Screemers might be an oldie, having a tradition of over 26 years scaring people of Toronto, but it's a good event to add into your Halloween-month celebration.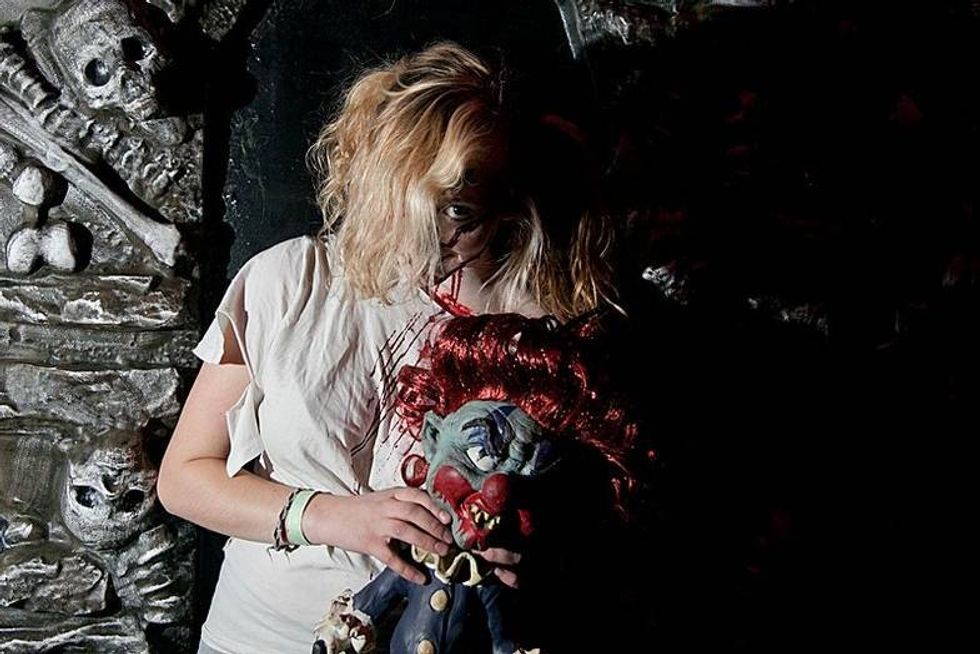 (Photo courtesy of Screemers)
When: October weekends from the 18th on ...Where: High Park
Have you heard the rumours about ghosts in High Park?
Well now you can finally find out if they're true.
This is your chance to experience the full scary potential of this giant space. Attend a true Victorian funeral and learn about Victorian mourning traditions, or visit a Victorian séance and contact the dead.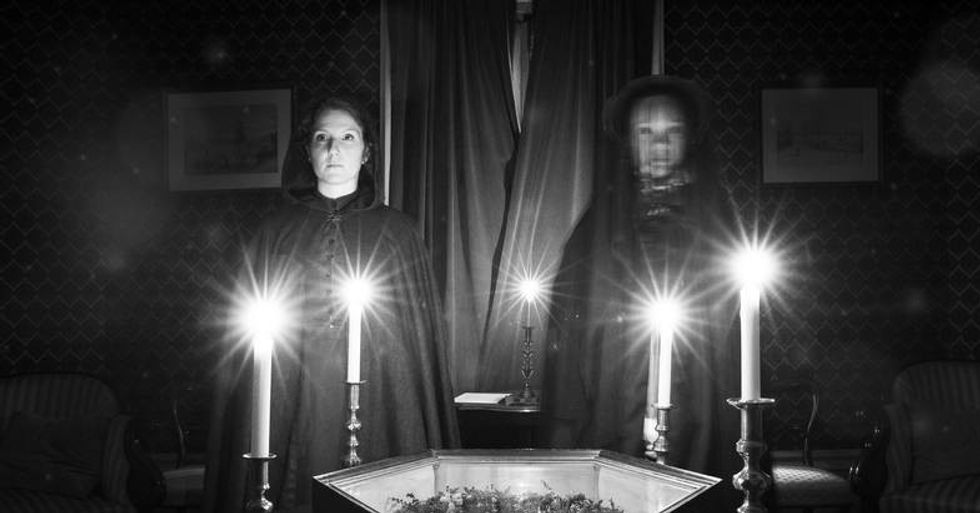 (Photo courtesy of Haunted High Park)
When: Throughout OctoberWhere: Lower Ossington Theatre
Rocky Horror Picture Show is a cult classic that you can' miss on Halloween.
Lower Ossington Theatre will be playing this must-see show during the whole of October. Bring your fishnets and review the lyrics, because you can bet there will be viewer participation required as has became tradition. And of course, this one will leave you shivering with antici-
...pation.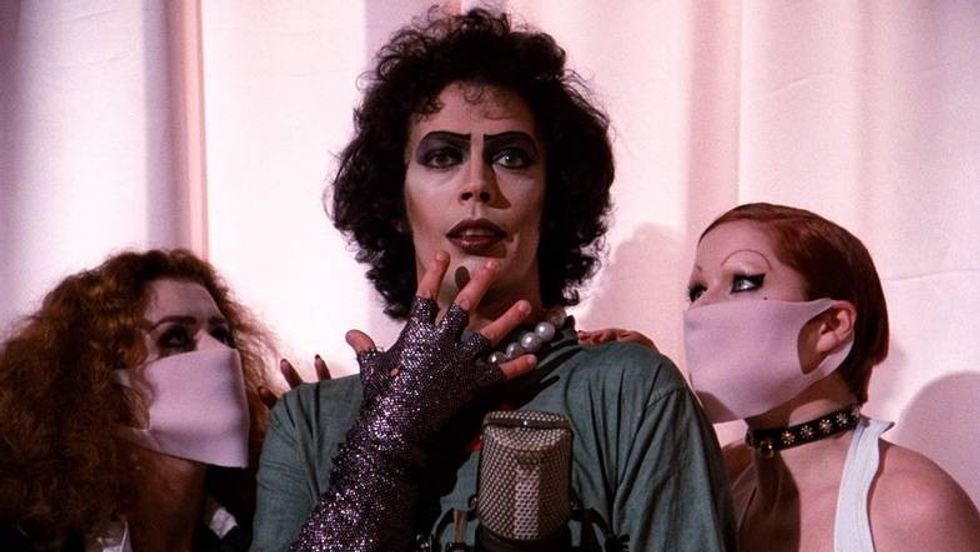 (Photo courtesy of Lower Ossington Theatre)
When: October 31Where: Church Street
The Village will be closed for cars this Halloween but open to eager costumed individuals ready to party. Shops, cafés and bars along Church Street will be open all night for the true Halloween experience.
When: Daily Through OctoberWhere: Casa Loma
Throughout the hour-long experience, the audience is immersed in a variety of theatrically designed sets in gardens and chambers below the castle.
Instead of a traditional theatre where the set changes, the play continues when the audience moves on to the next scene in another room.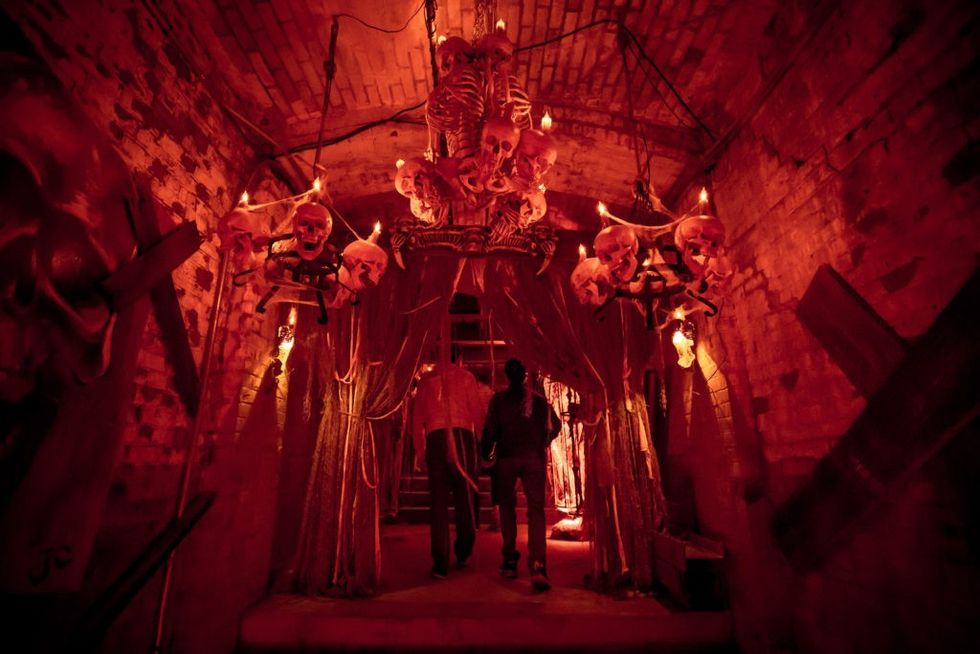 (Photo courtesy of Legends of Horror)
When: October 18, 19, 20, 25, 26, 27, 31Where: The Box at 89 Niagara Street
Experience five distinct tales of terror. Engage with a variety of "monsters."
Some will be supernatural, but others will feel all too real. Witness the birth of something dangerous, and the birth of something new.
When: October 17 to 27Where: Redwood Theatre
The Secret Sessions delivers unique immersive events with an element of mystery and surprise. They bring to life your favourite cinema classics by fusing live theatre with film screenings.
Don't miss your chance to meet the experts in paranormal activity and learn all about ectoplasm and proton packs. The only question is: Who ya gonna call to come with you?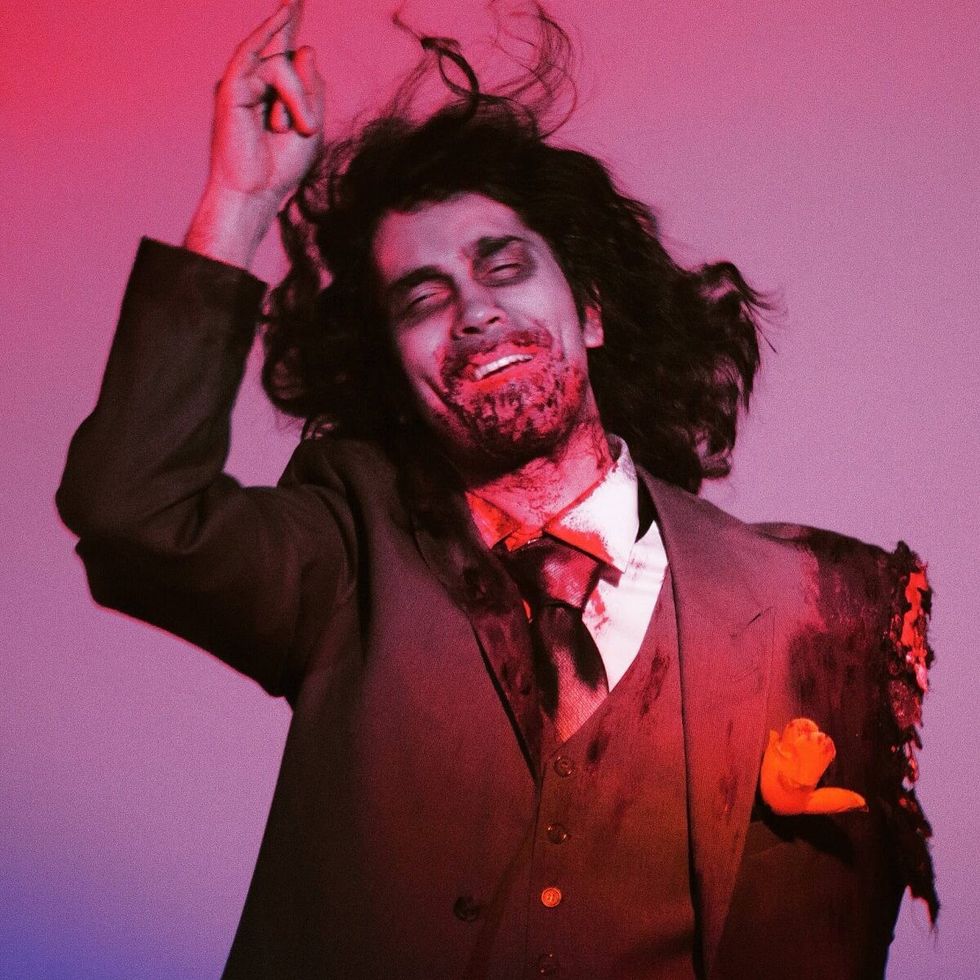 (Photo courtesy of Secret Sessions)
When: October 23 to 27Where: Fort York Historic Site
Hear chilling tales on a lantern tour of Fort York and its historic surroundings.
Learn about the haunted lighthouse, the bloody Battle of York and other eerie history as you explore nearby military cemeteries. This event is not recommended for children under eight years old. Complimentary refreshments are included.
When: October 26Where: Ripley's Aquarium of Canada
There's some-fin lurking in the deep.
Watch out for creatures and other monsters from the depths of the ocean during this 19+ event. Enjoy signature drinks, spooky spins, or enter the costume contest. Be shore to not swim alone because there will be schools of ghouls waiting around every corner.
When: October 27Where: Hilltop Place Retirement Residence
A theatrical and interactive dinner party reflecting a famous moment in Richmond Hill history that has had people wondering if Grace Marks was a martyr or a murderess to this very day.
Toronto