Gravenhurst
Listed Country
Kahshe Lake Karma: Lakeside Modern Serves Daily Dose of Good Vibes
If you're beyond ready to — at long last — embrace a lifestyle of good vibes only, let us introduce you to your chance to cash in on some Kahshe Lake karma.
Fresh to the Muskoka market, 1026 Inchiquin Road presents an ideally-located, modern-yet-grounded family compound opportunity.
Standing on 6.36 acres and boasting 400 feet of south-west exposure shoreline, the 4,000 sq. ft. abode is ready to serve as your great escape from the stress of it all.
And, situated just a short drive from Gravenhurst proper, you can enjoy solitude with the knowledge that amenities and eats are just around the corner.
READ: Muskoka Meets Manhattan at Prestigious Lake Joe Club
Indeed, a scenic, 25-minute drive will have you in the heart of town where breweries, groceries, and family activities await. Although, we imagine once you're settled into your Inchiquin Road escape, you'll prefer to stay on site as often as possible.
How could you not, the property's sprawling shoreline and long lake views considered? And such sights can be appreciated from indoors, too, thanks to the Great Room's floor-to-ceiling windows. Paired with a towering stone fireplace and open-concept floor plan, this central hub is certainly one of the home's focal points.
Another, we declare, is the open-concept dining area, which is complete with an adjacent wet bar and sizeable chef's kitchen. While the hors d'oeuvres await their finishing touches and the last glasses of wine are poured, guests can comfortably socialize with their host in a welcoming space such as this. Meanwhile, the large kitchen centre island will serve a similar purpose, in an even more open and spacious environment.
(And that goes without mentioning: Double dishwashers make light clean-up work later on.)
In one direction off the kitchen, a swoon-worthy screened Muskoka porch presents a perfect place to sip wine as dinner comes to a close, boasting views of the lake and outdoor fireplace below. The latter, surely, will inspire everyone to throw on their flannels to enjoy some fresh air around the fire as the sun goes down.
When the time comes to retreat, the primary bedroom — complete with a private ensuite — will offer the ultimate comfort for winding down at the end of a day in the sun. Seven additional bedrooms throughout the home and its 3-bay heated coachhouse ensure guests will find their fill of optimal coziness, too.
And while, of course, outdoor time will be optimized in a place like this, 1026 Inchiquin is also an ideal spot to spend a rainy day: the 10-seat media screening room on the home's lower level makes sure of it.
Specs:
Address: 1026 Inchiquin Road, Gravenhurst, ON
Bedrooms: 5+3
Bathrooms: 4+1
Parking: 11
Size: 4,000 sq. ft.
Lot: 6.36 acres
Taxes: $11,198
Price: $5,500,000
Listed By: Ross Halloran; Maryrose Coleman; Chloe Verner, Sotheby's International Real Estate Canada
Those with a knack for entertaining — and a love for the finer things in life — will be hard-pressed to find a Muskoka modern more perfectly suited than this property.
Waiting less than two hours from the GTA, 1026 Inchiquin is encouraging you to embrace your good karma, and stake your claim.
WELCOME TO 1026 INCHIQUIN ROAD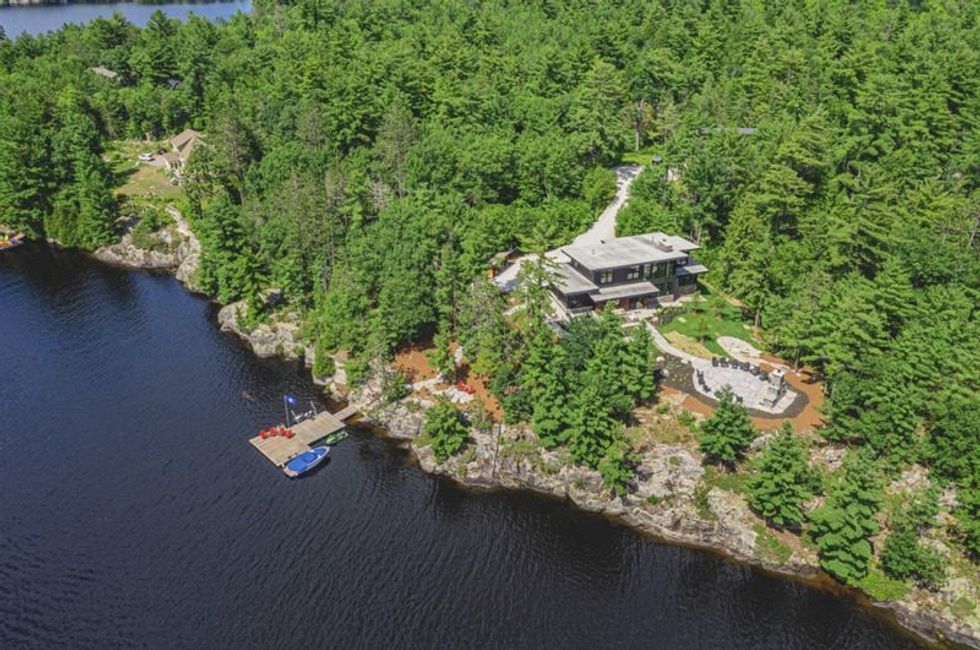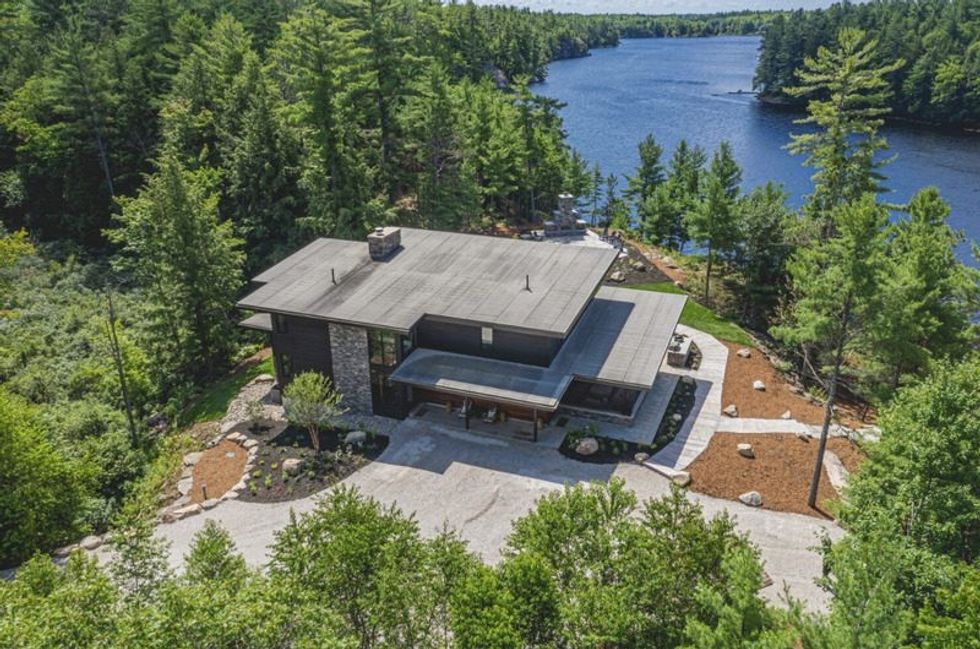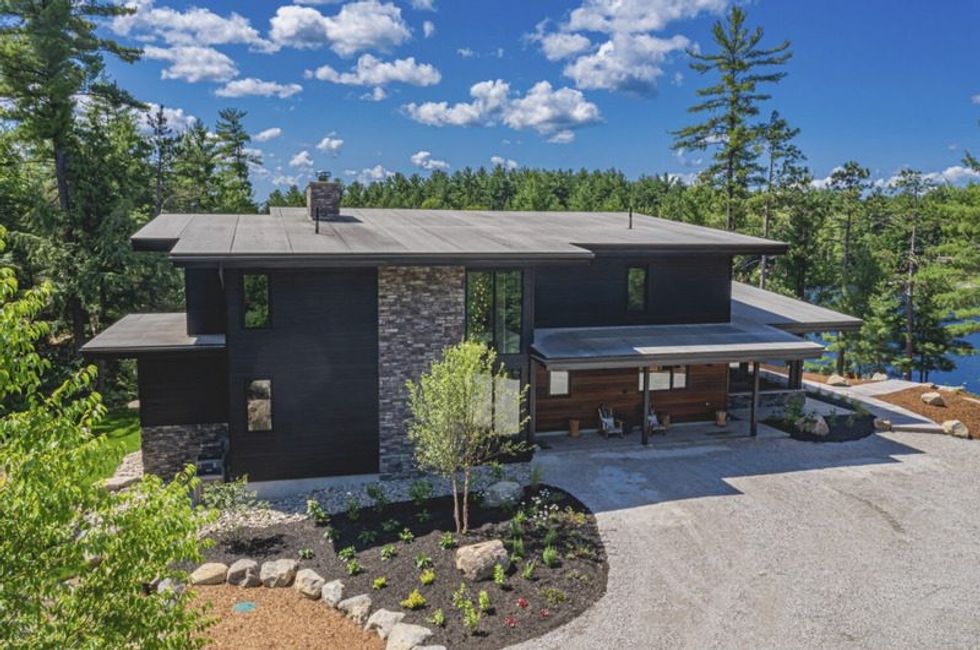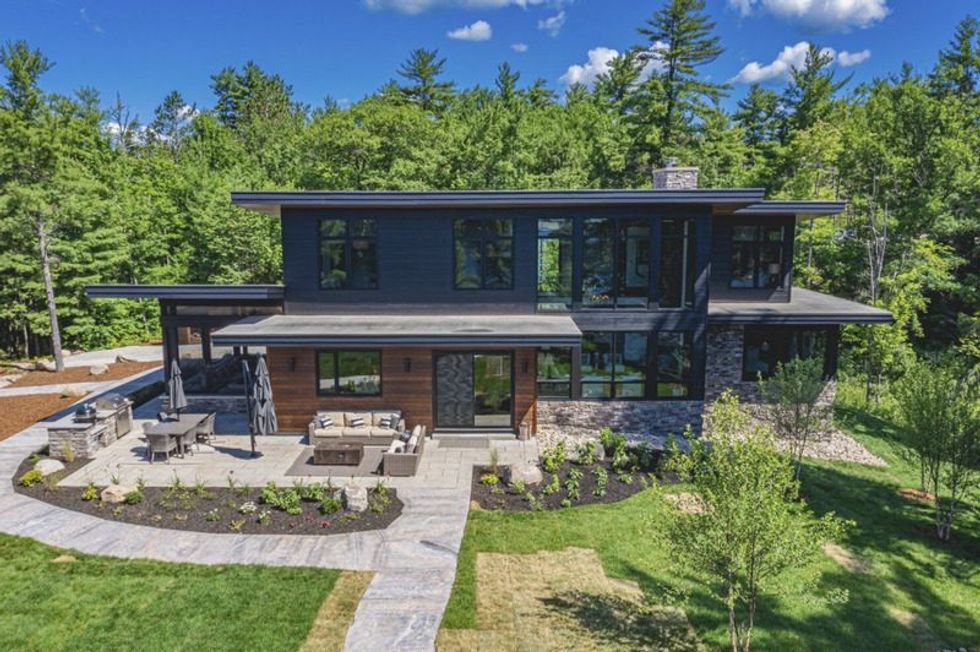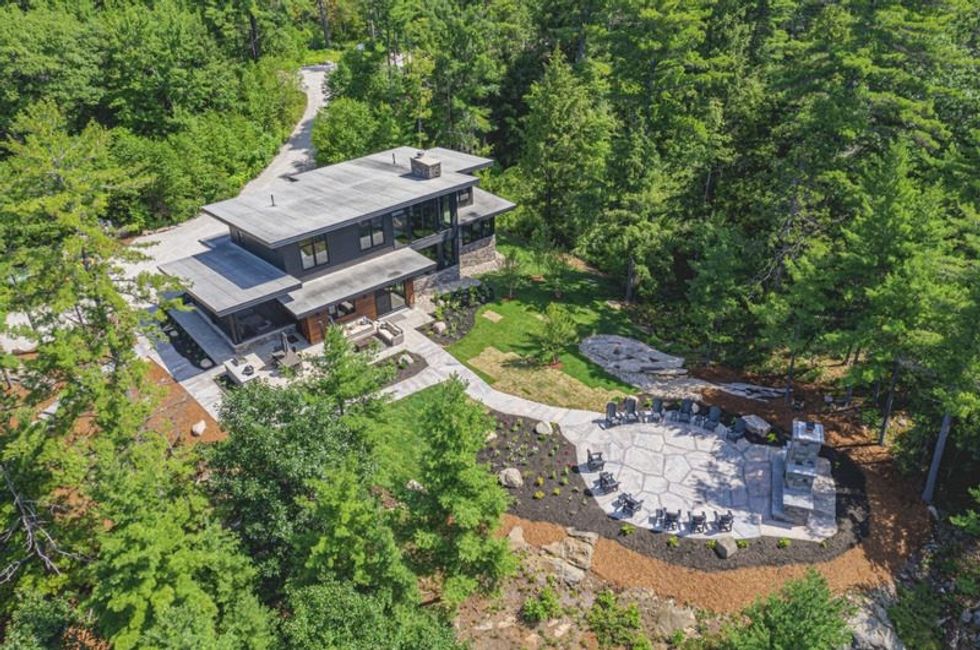 OUTDOOR FIREPLACE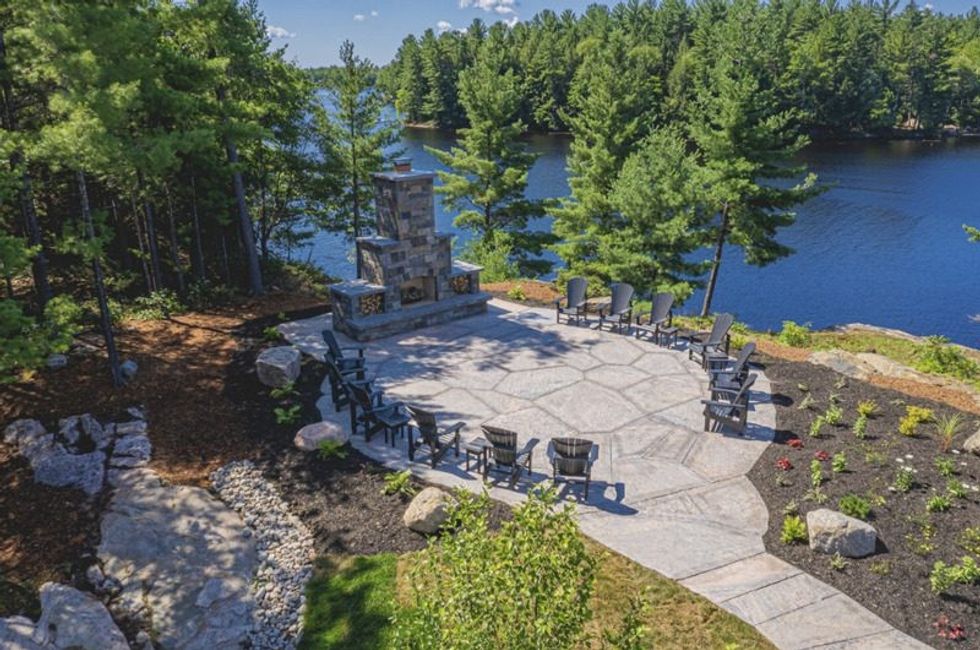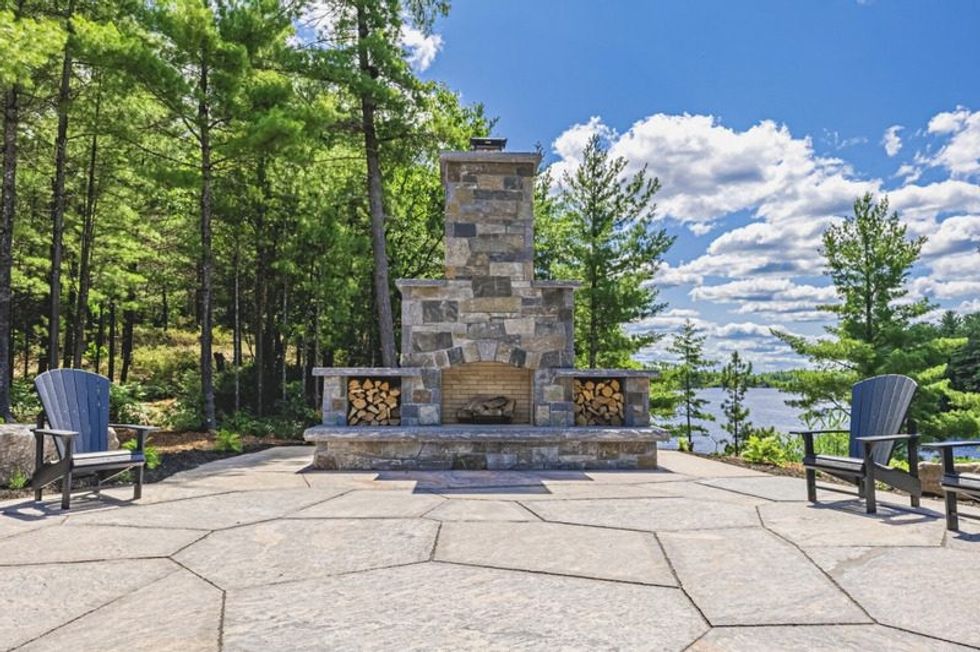 WATERFRONT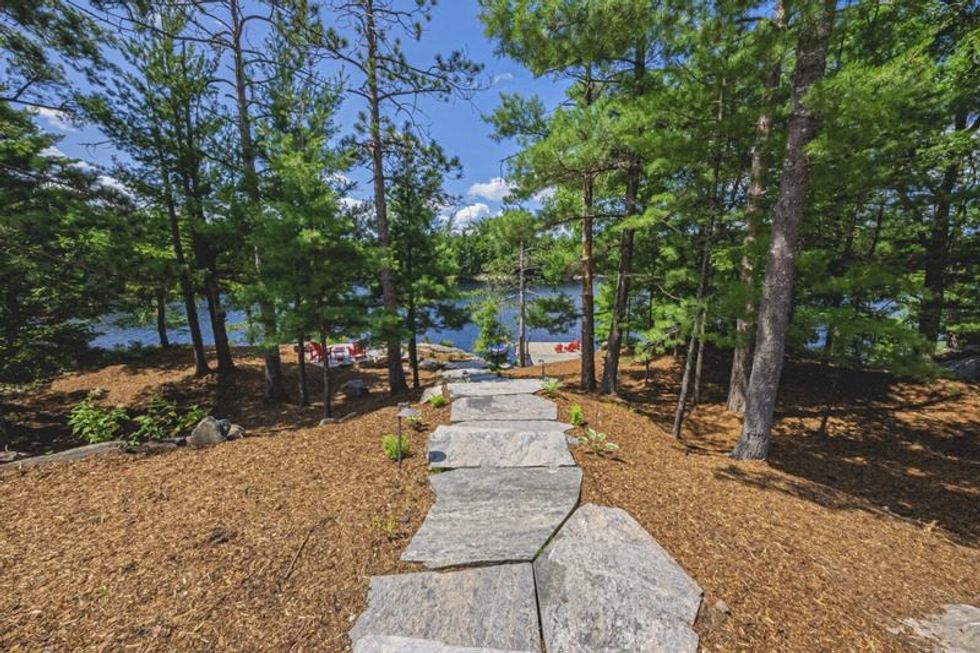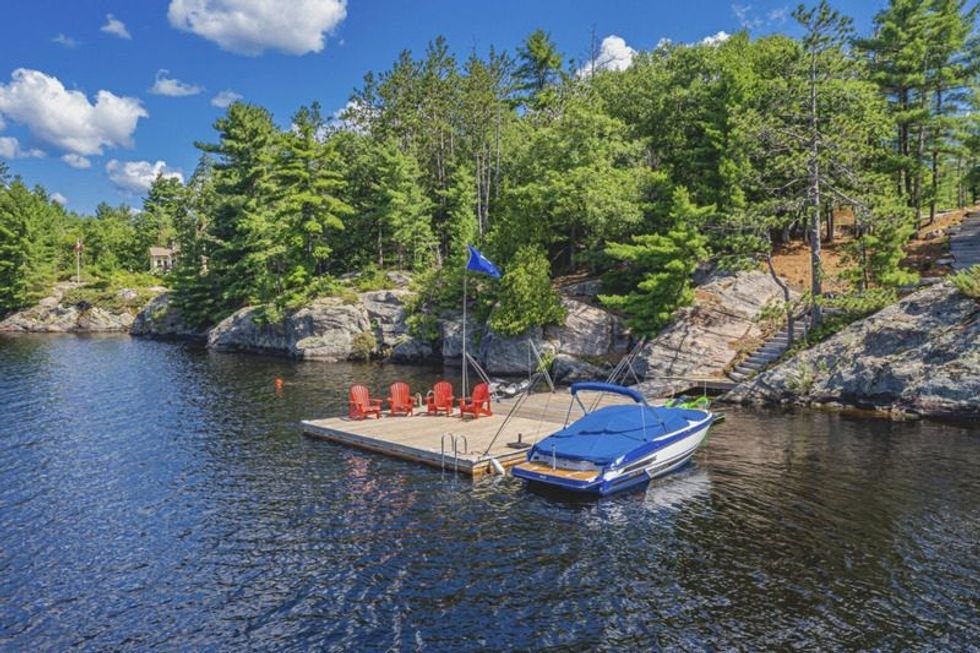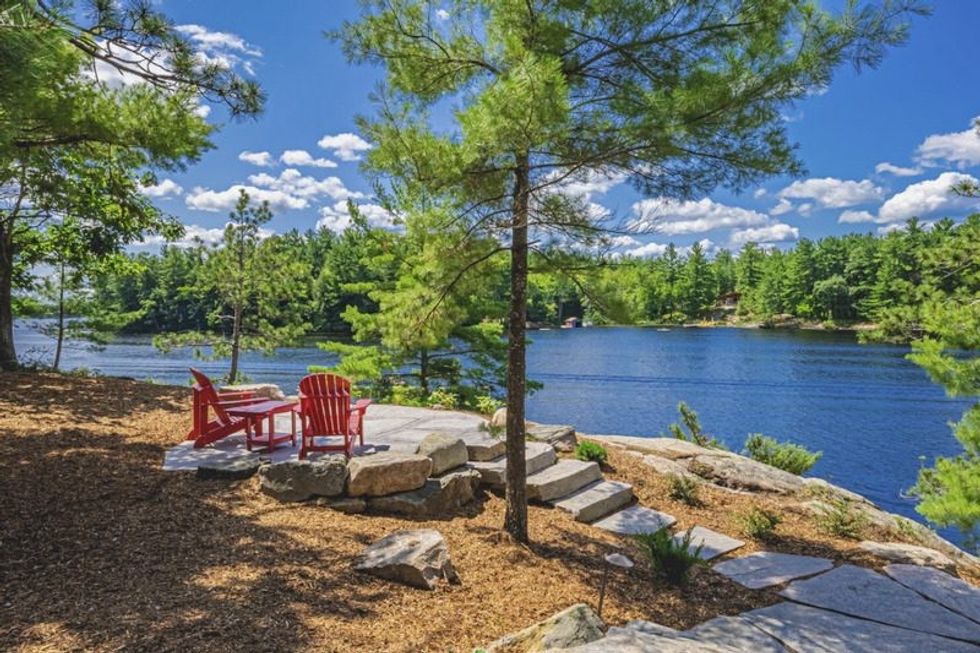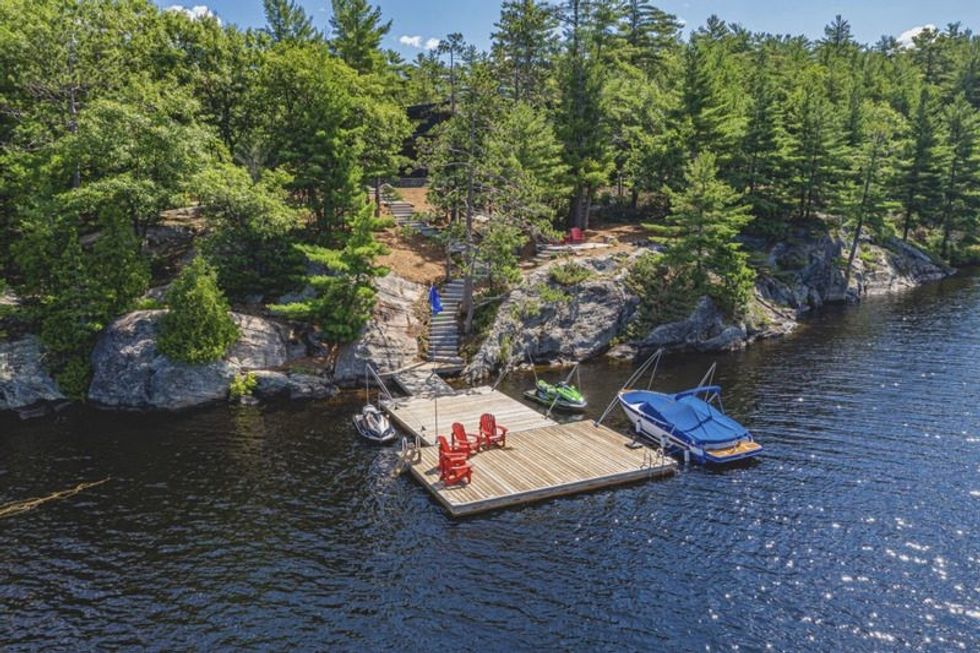 PATIO
GREAT ROOM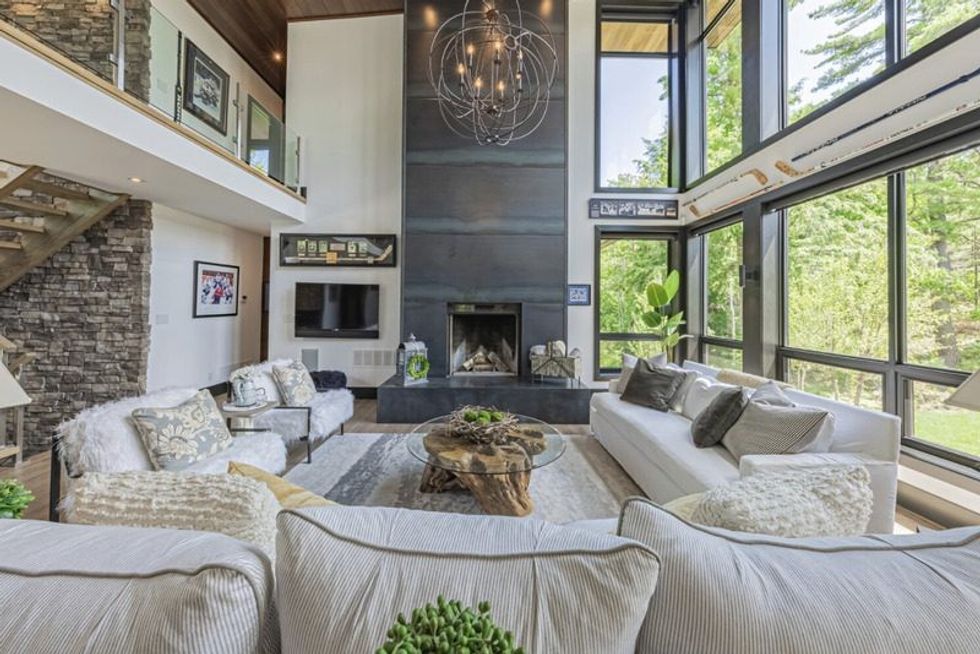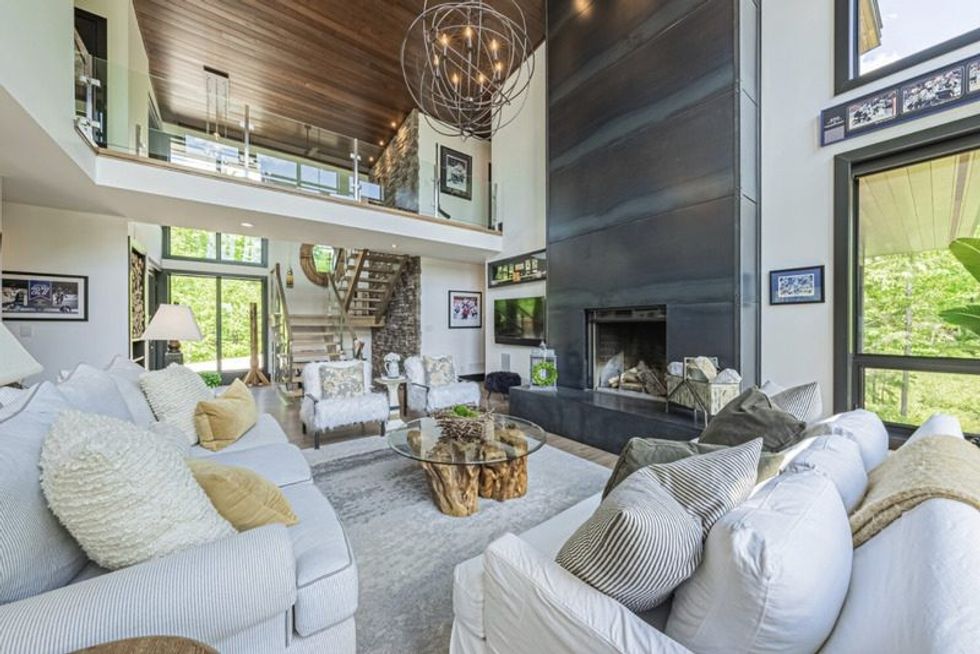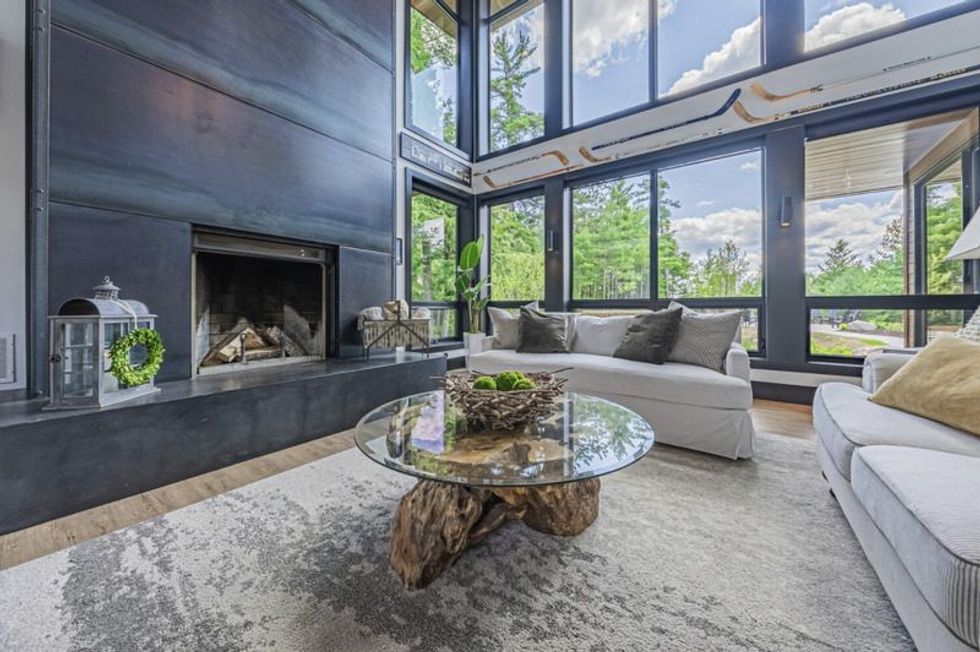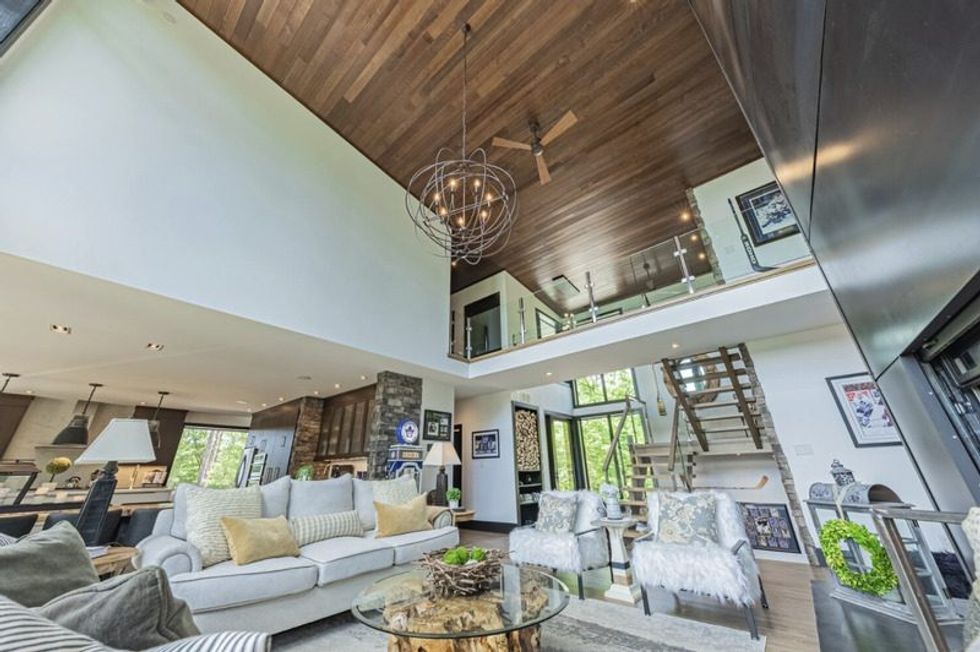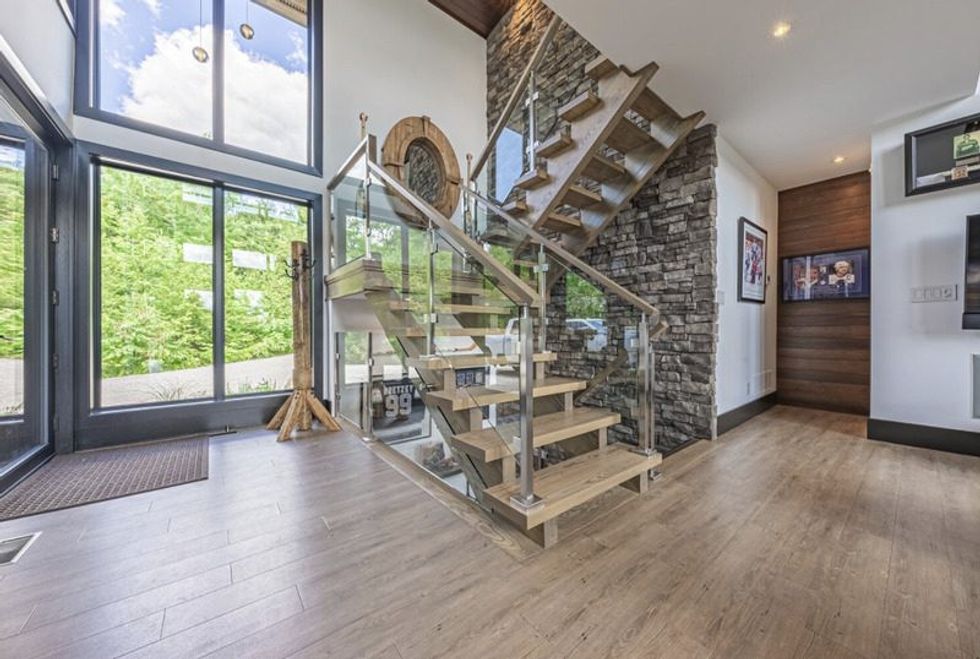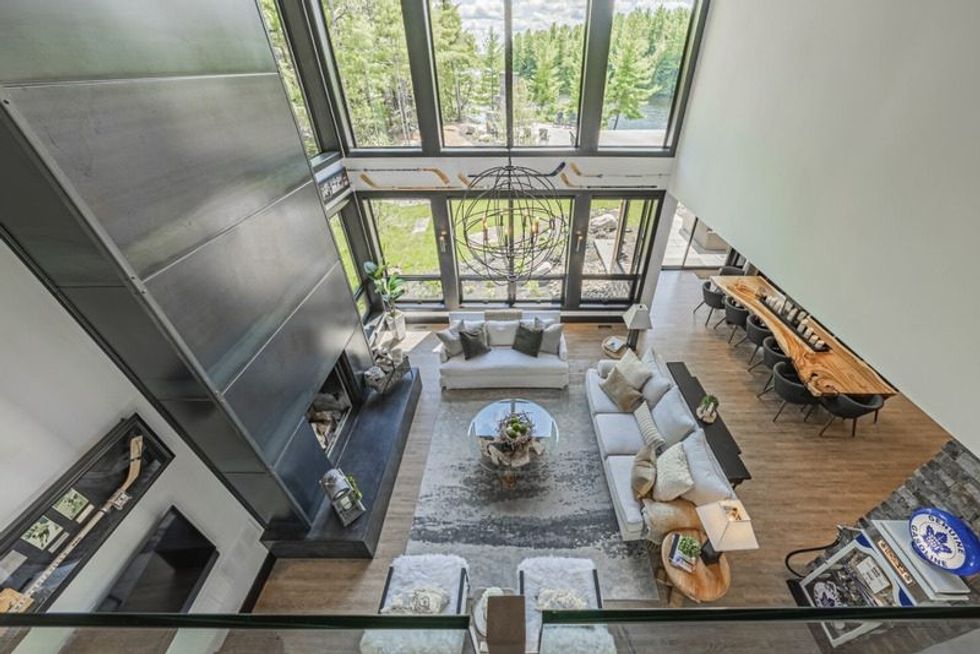 KITCHEN AND DINING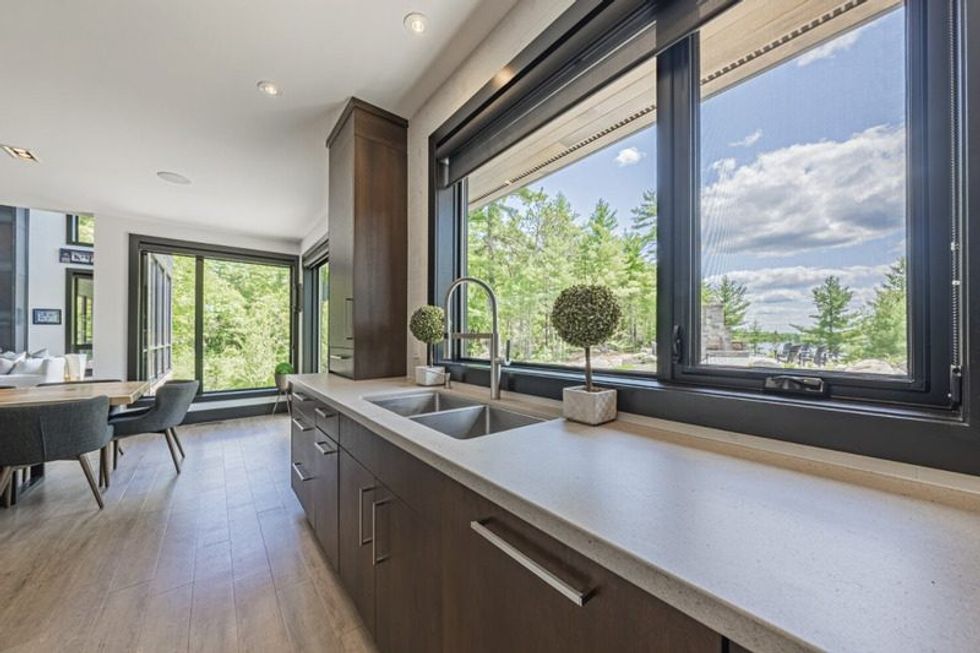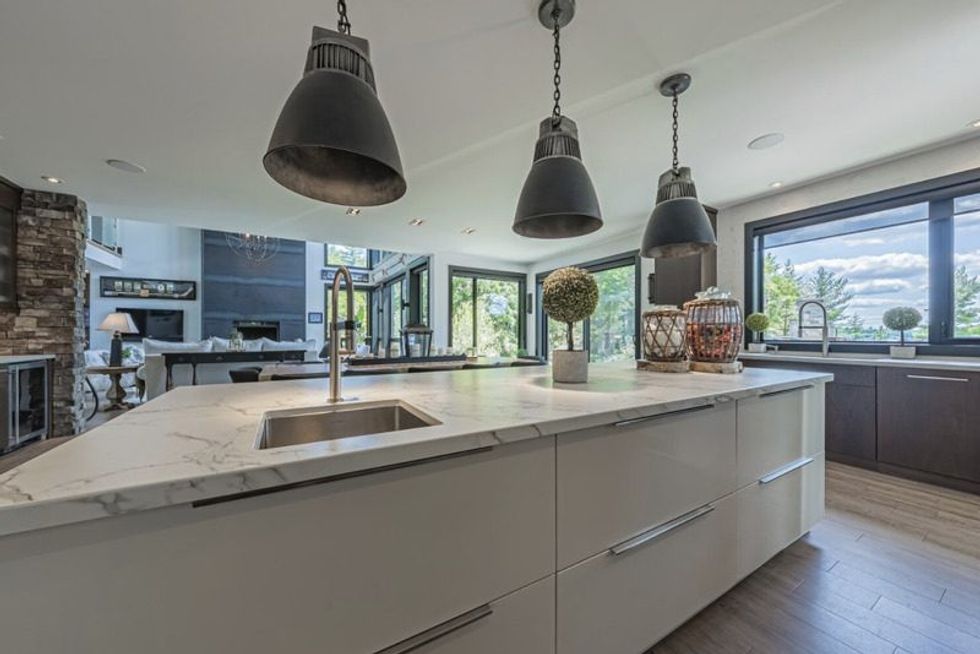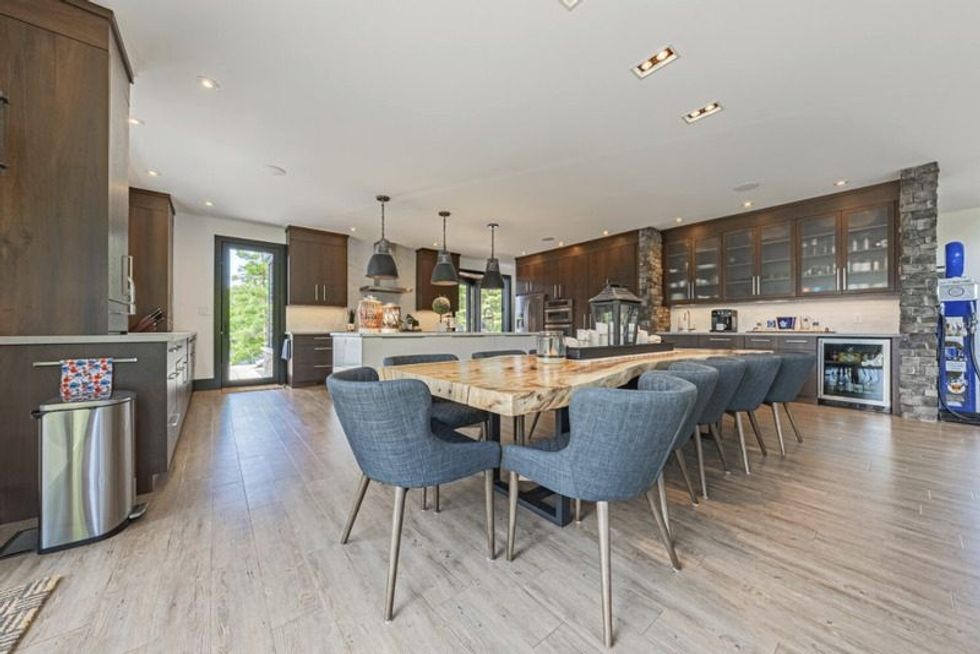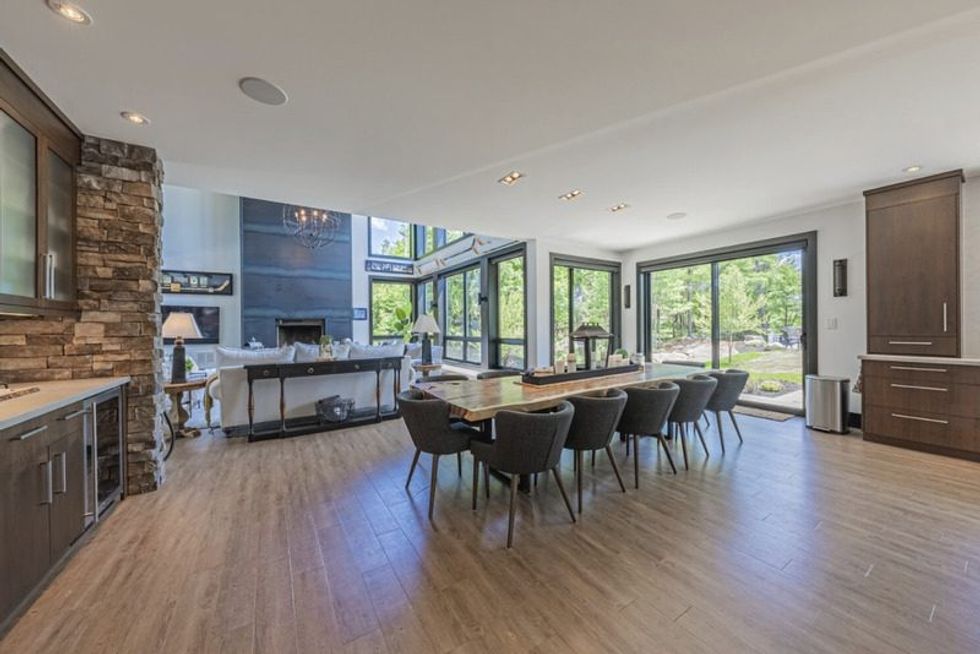 MUSKOKA ROOM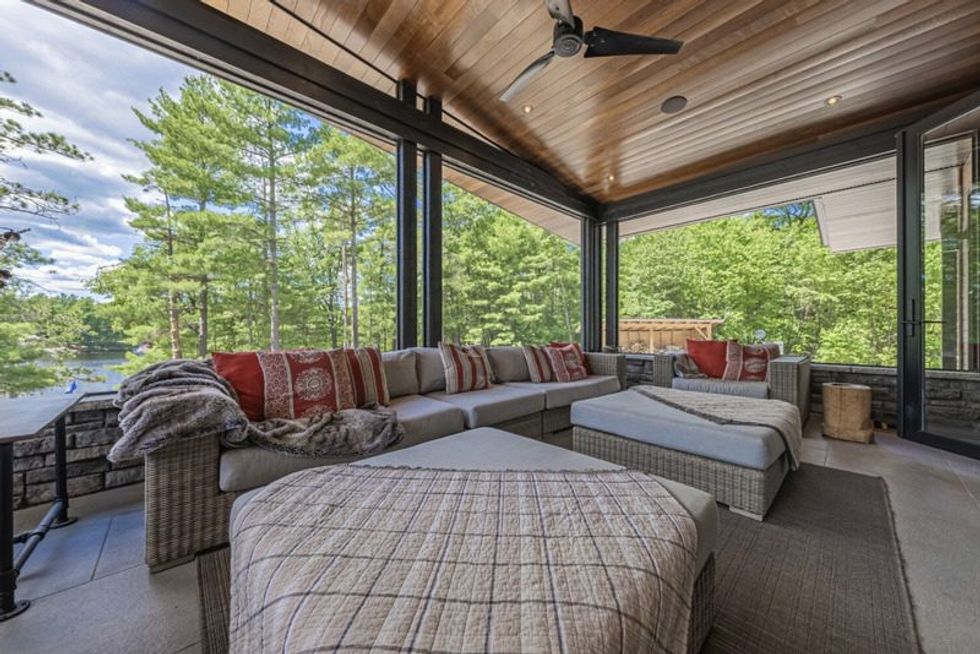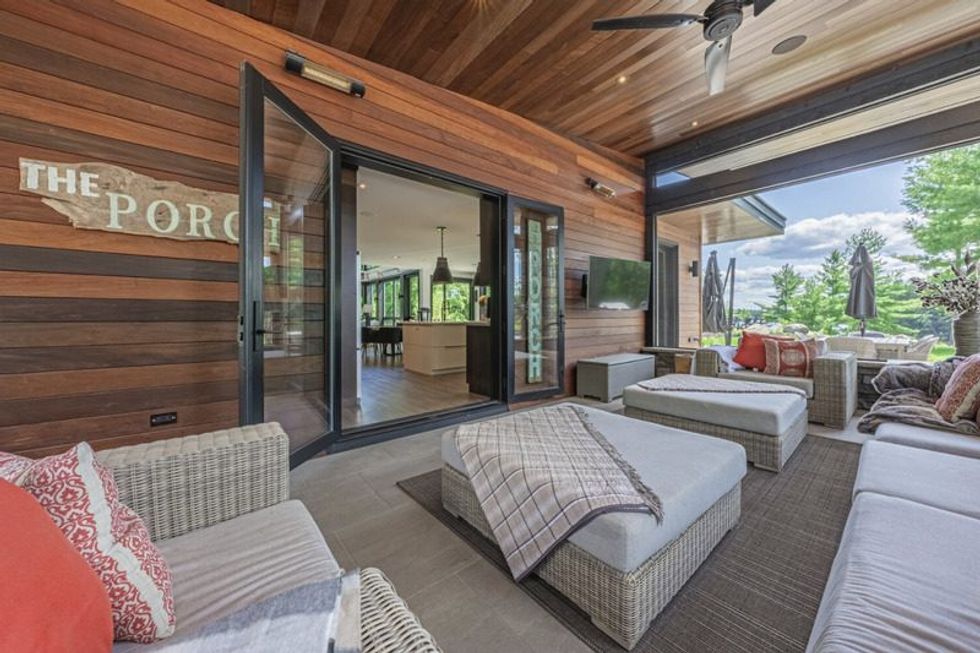 BEDROOMS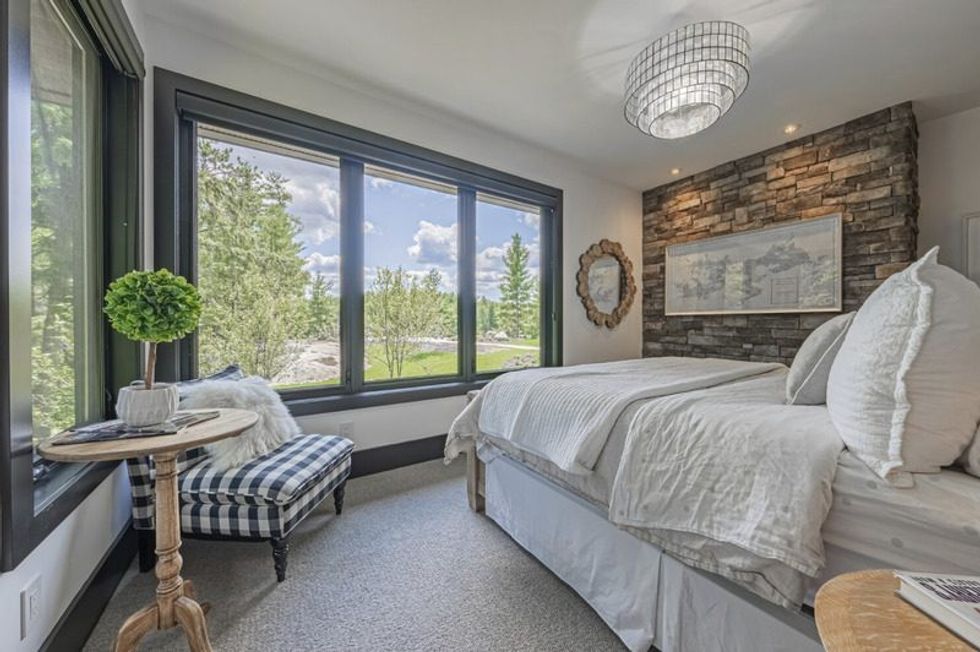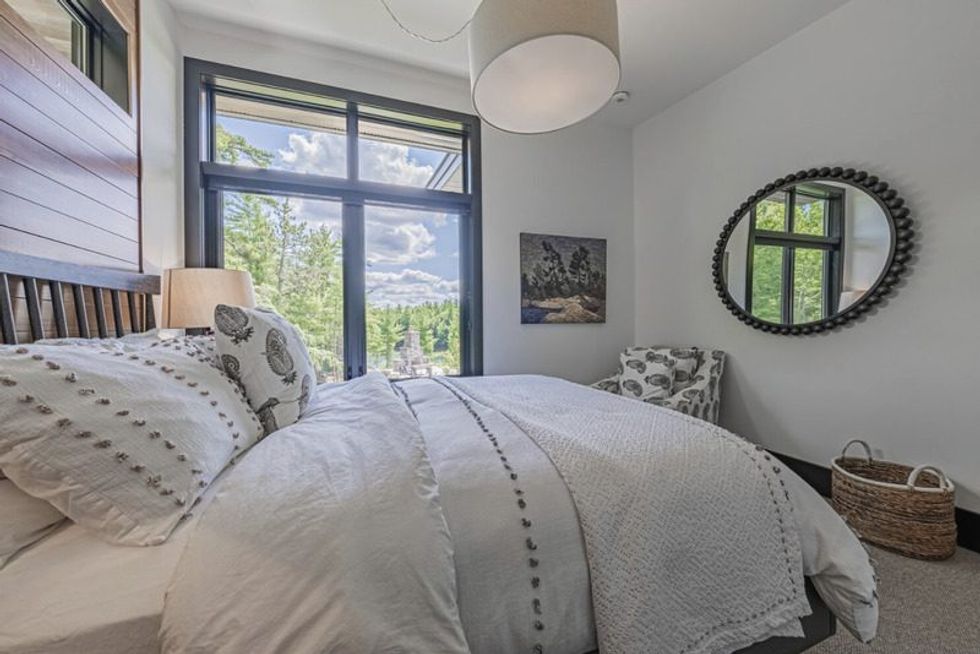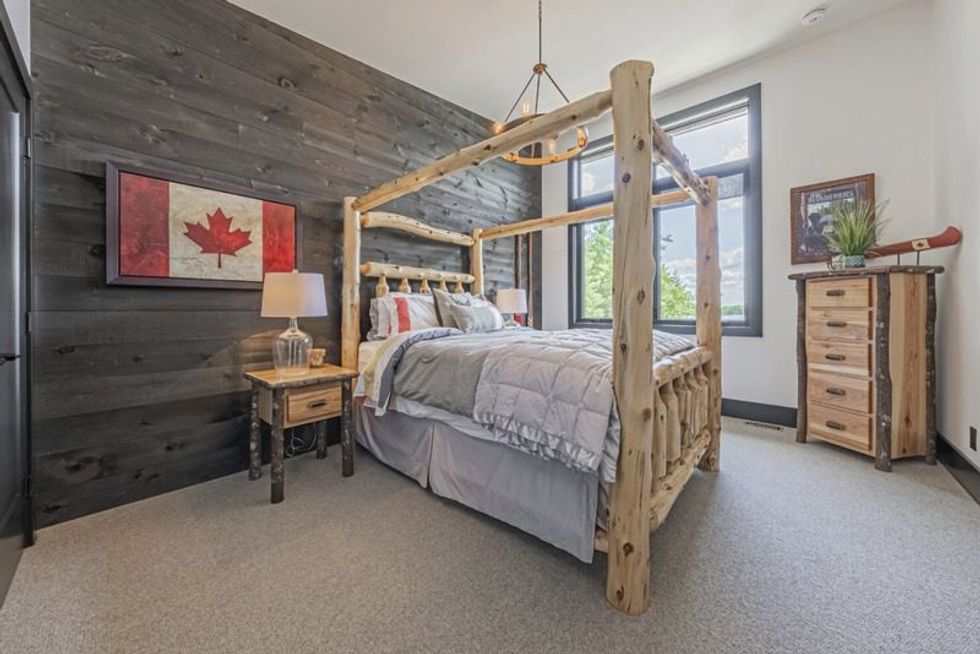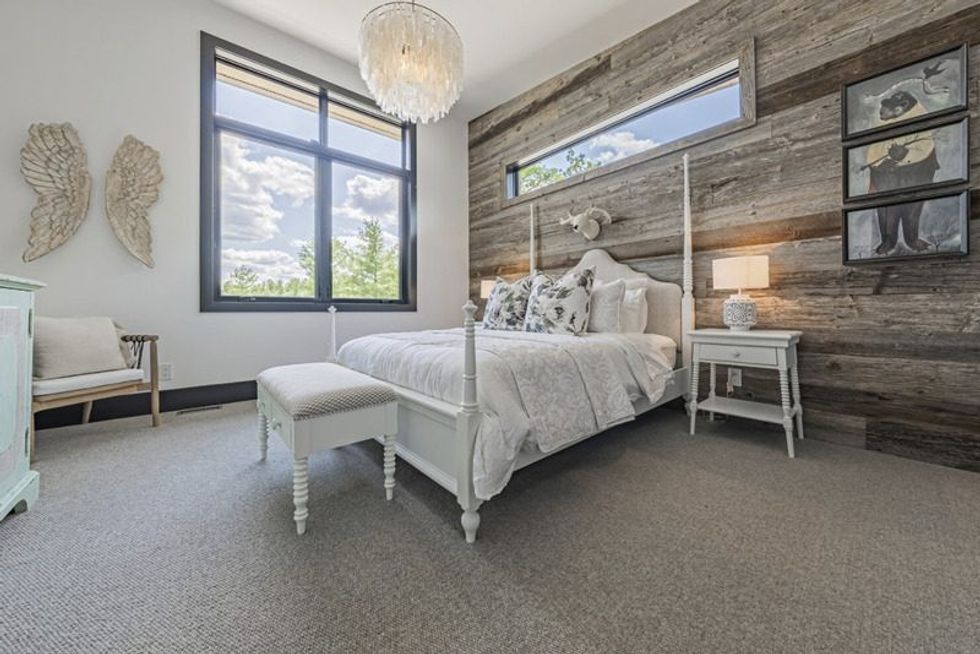 BATHROOMS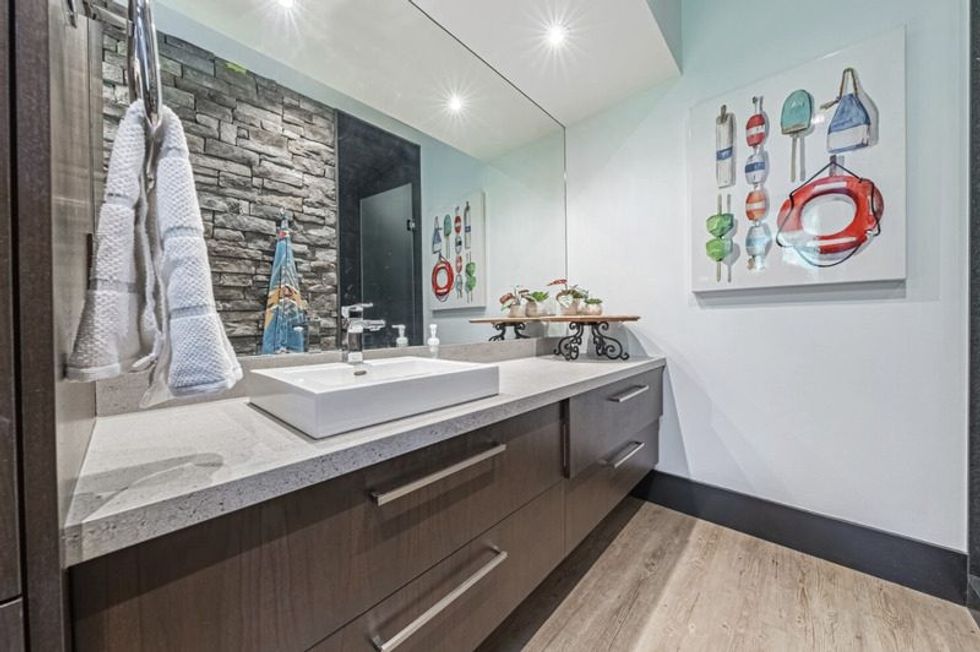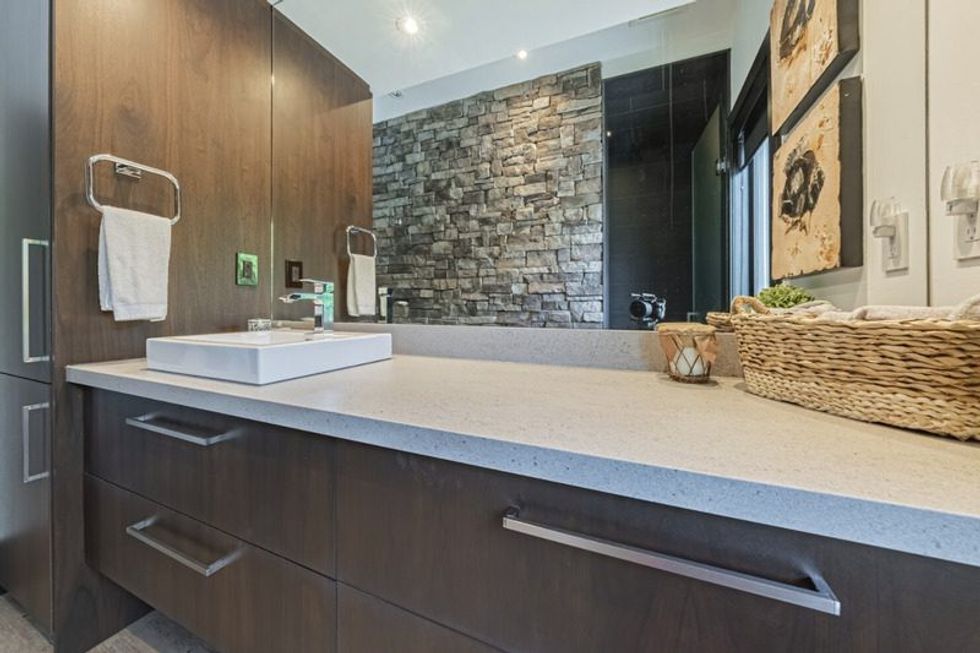 LOWER LEVEL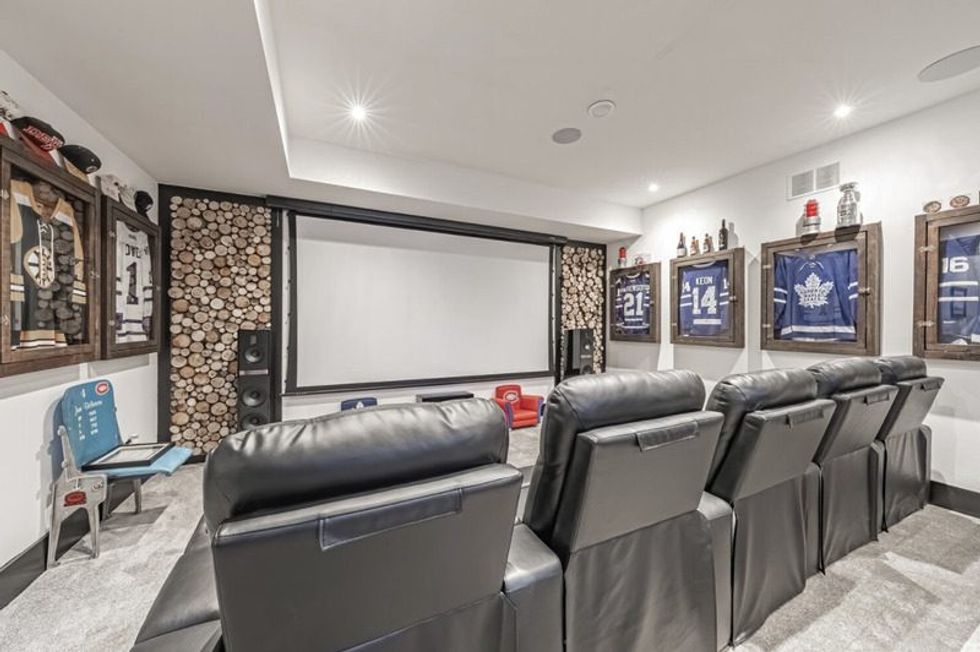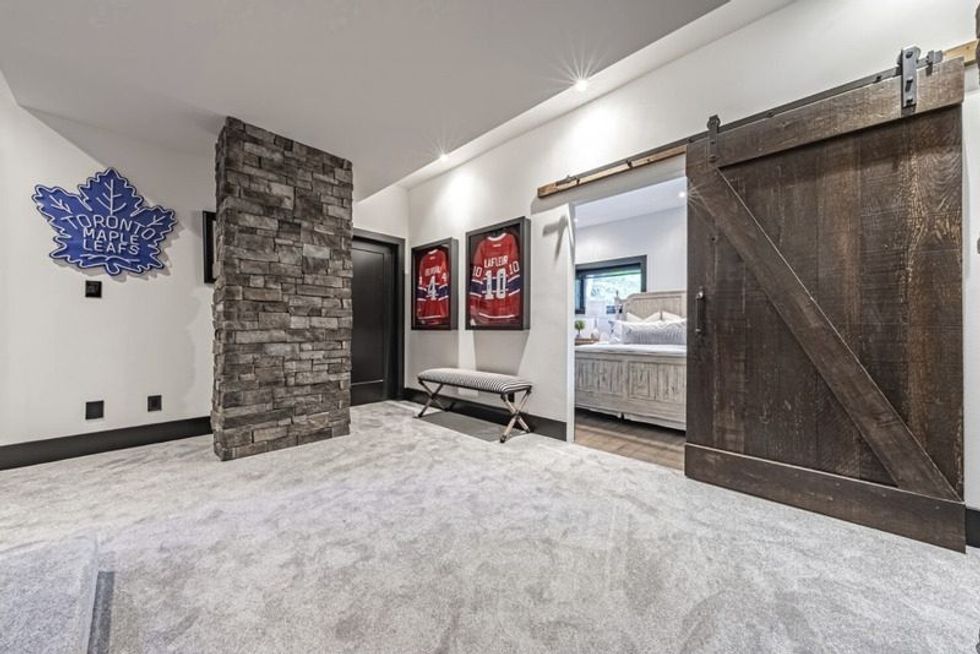 BUNKIE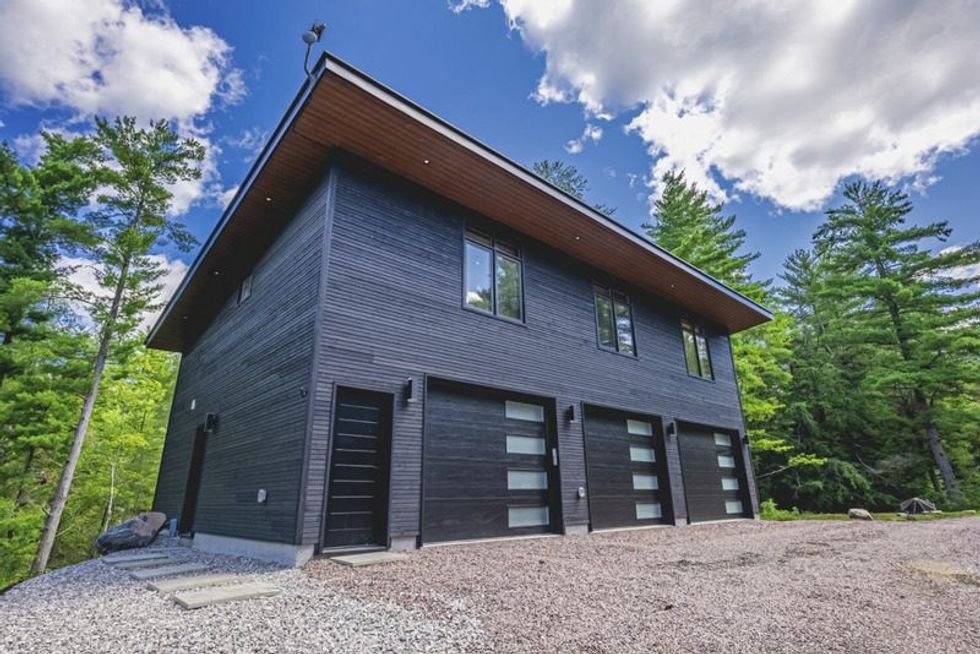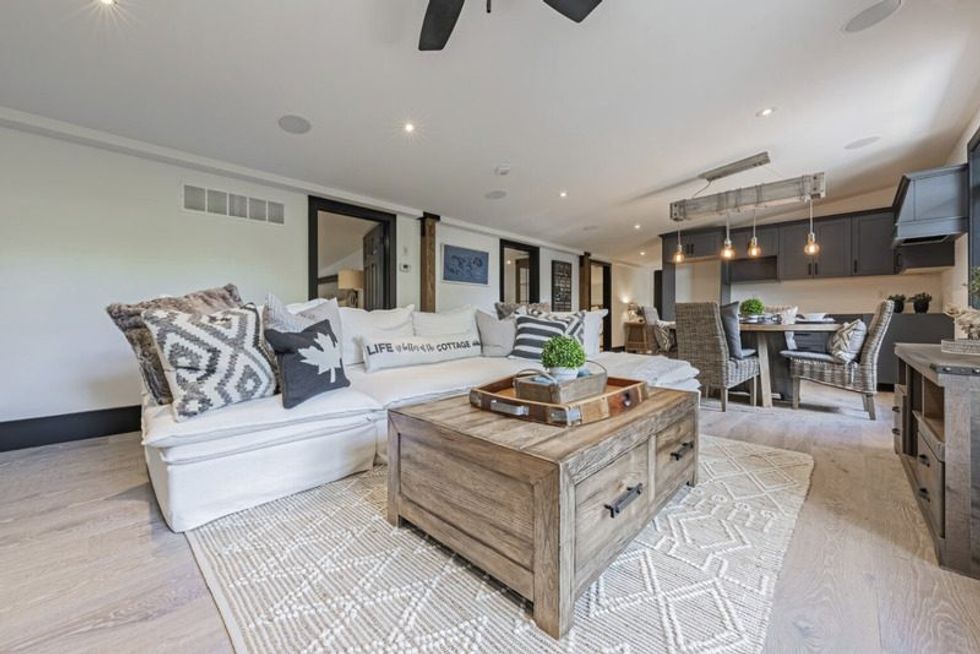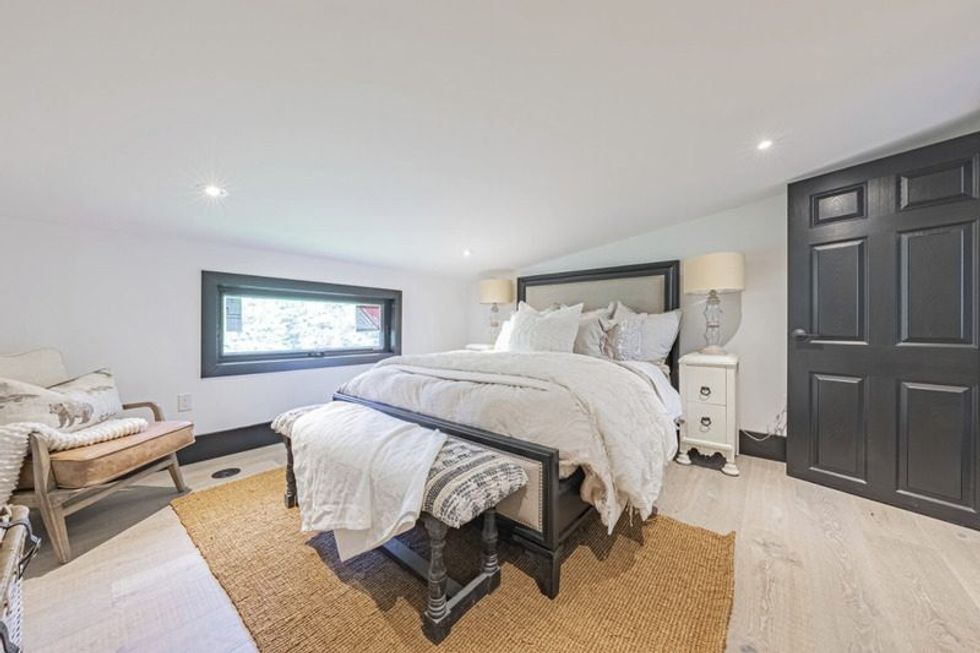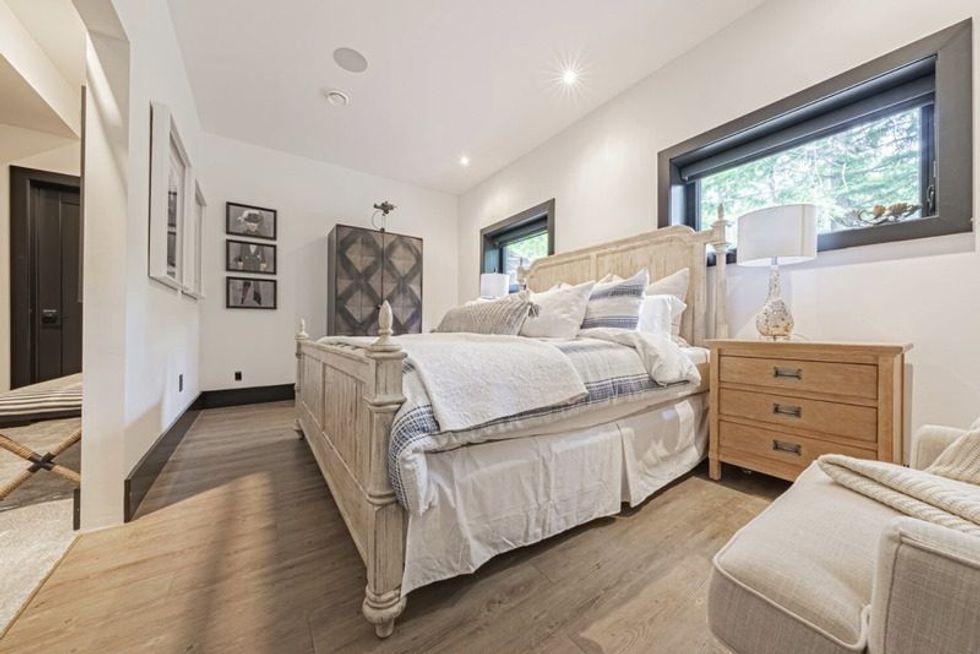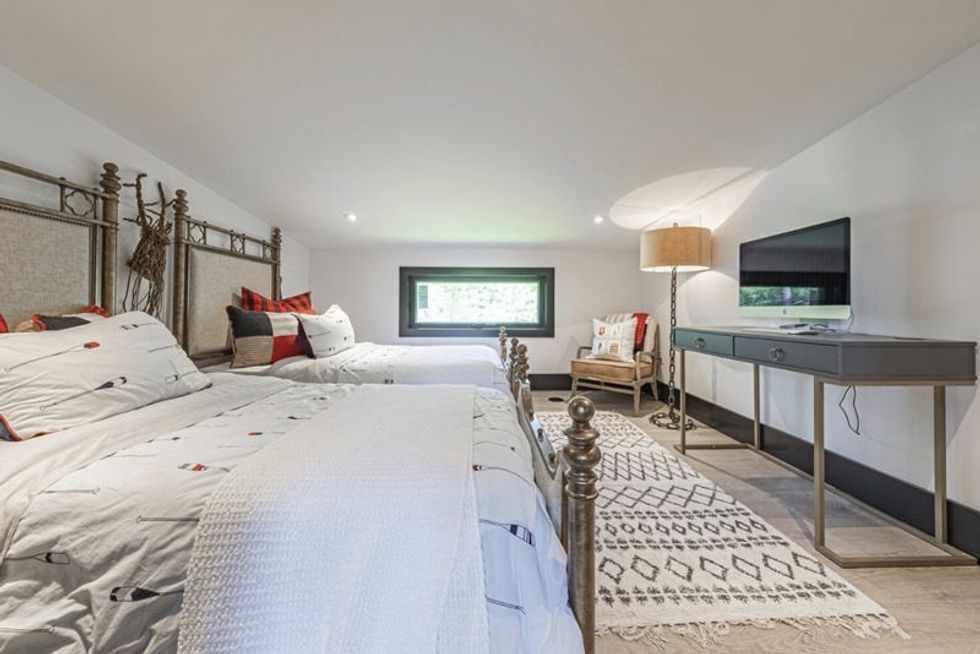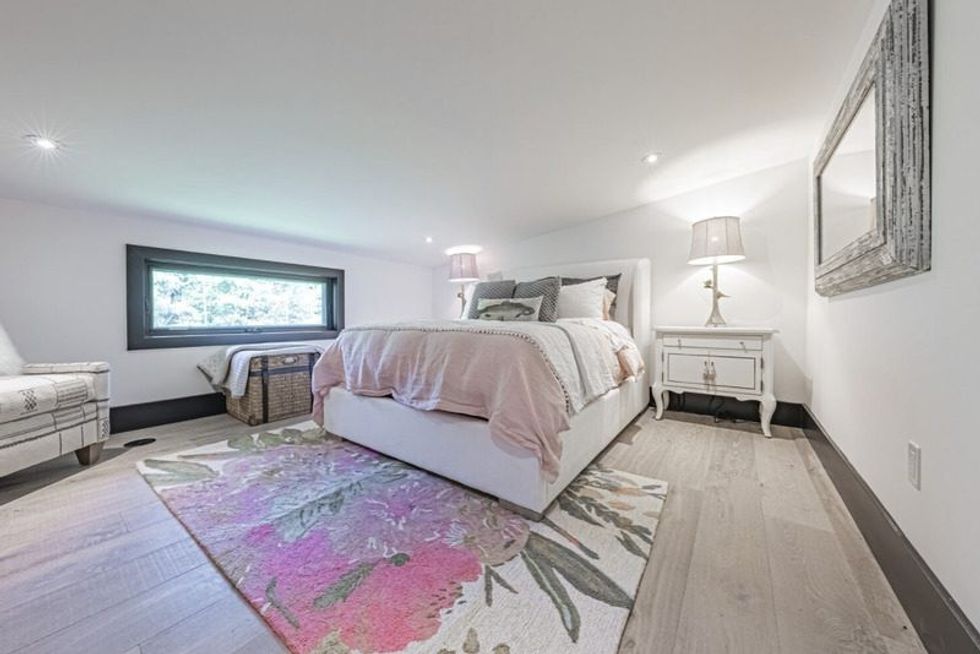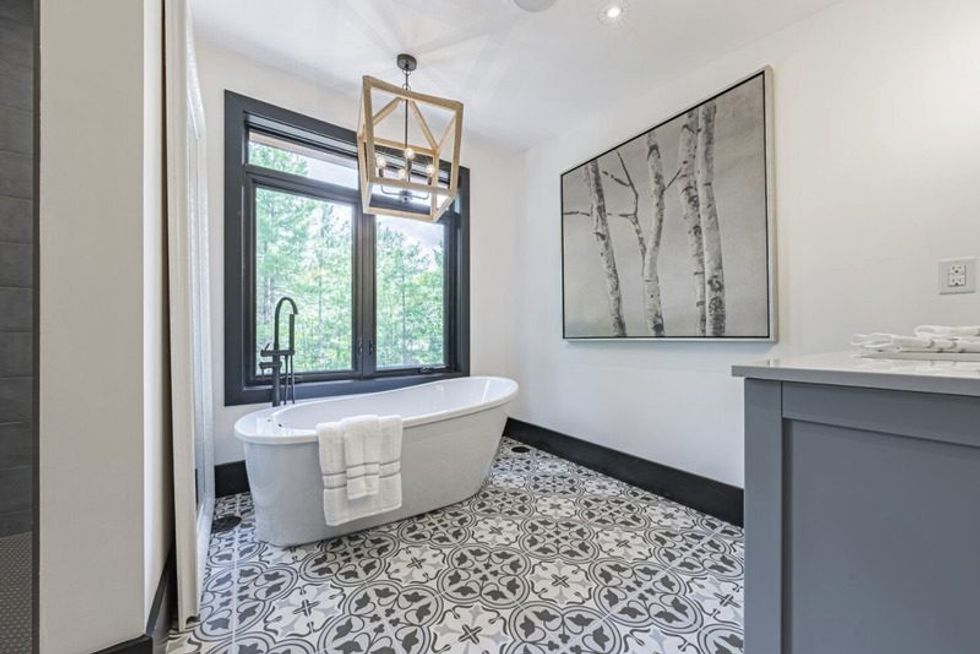 THANKS FOR VISITING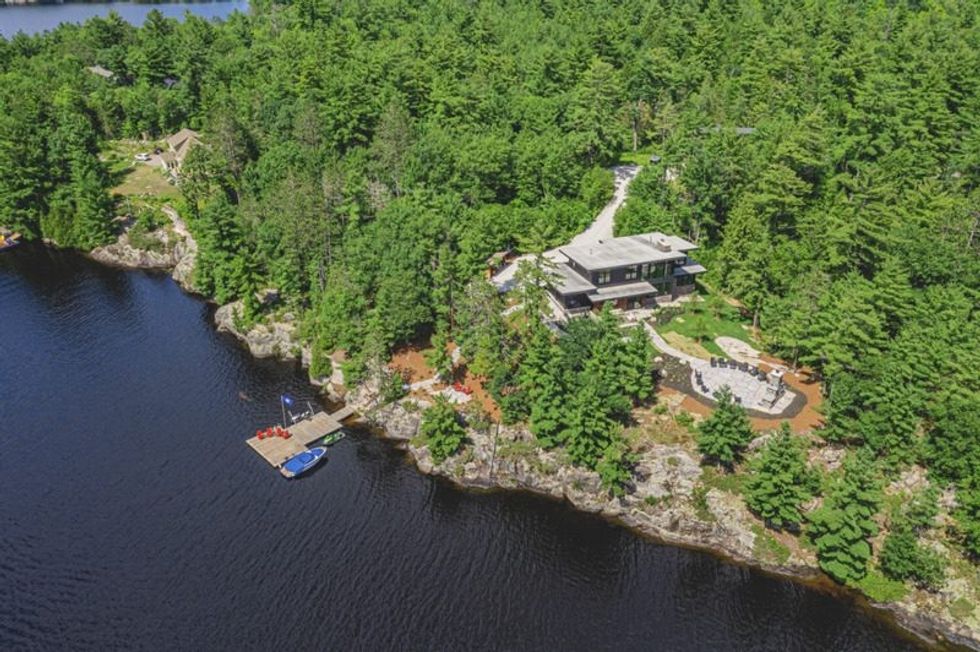 ---
This article was produced in partnership with STOREYS Custom Studio.